Ford Police Vehicles
Upfit Friendly
Image Content: Computer-generated images and aftermarket equipment shown throughout.
Your Personal Command Center
The Ford Police Interceptor® Utility has versatility built in. Standard programmable steering wheel switches can be configured to operate sirens, lights, speakers and other police applications.
...less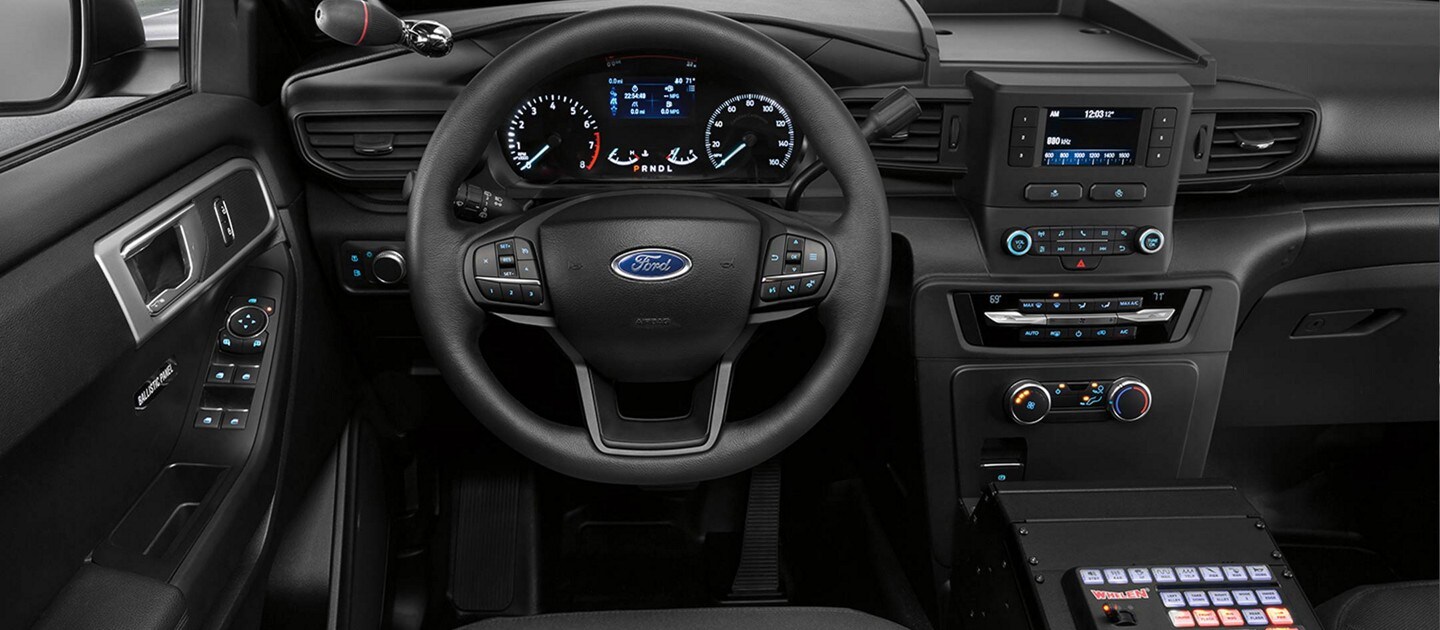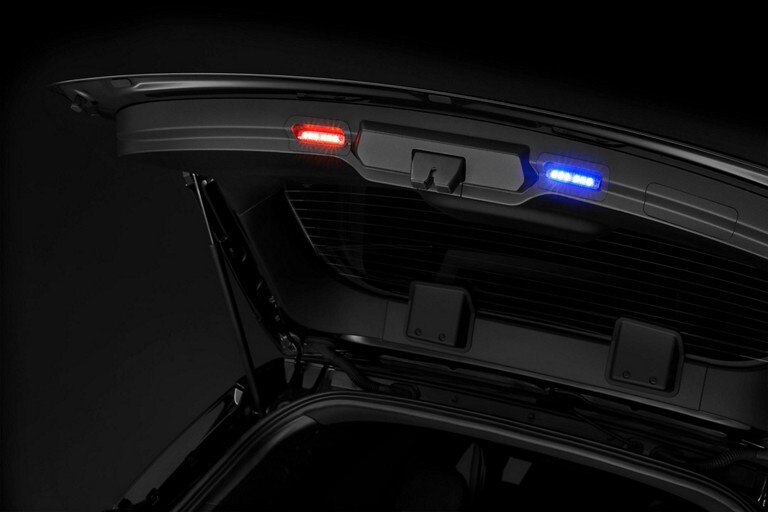 Wired Smart
On Police Interceptor® Utility and F-150 Police Responder®,a column shifter frees up the center console space to accommodate police equipment. On Police Interceptor Utility, an available rear console plate streamlines upfitting, interfacing with the front console plate as a wiring channel. This allows for direct installation of electronics equipment from the front console area to the rear of the vehicle. Available factory-installed and factory-sealed lighting and wiring packages make upfitting easier and offer peace of mind.
...less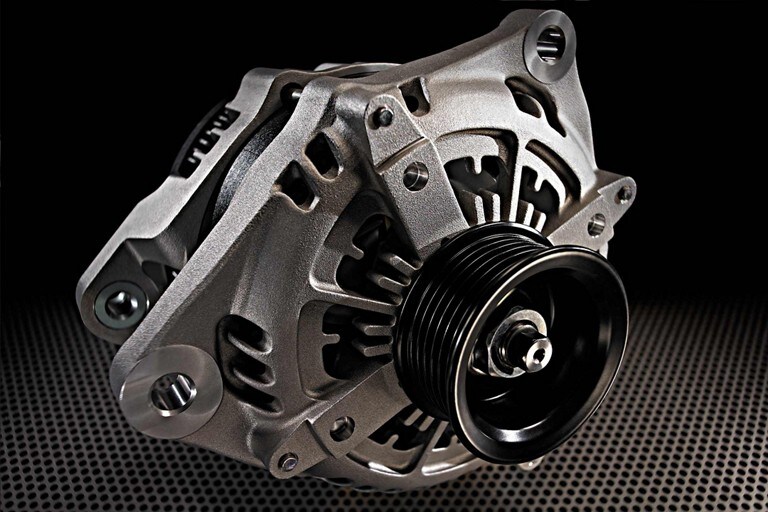 250-Amp Alternator*
Without a powerful lithium-ion hybrid battery to call upon, optional non-hybrid versions of the Police Interceptor® Utility are equipped with a massive 250-amp alternator to support police radios, computers, lights, video cameras, radar, printers and more.
...less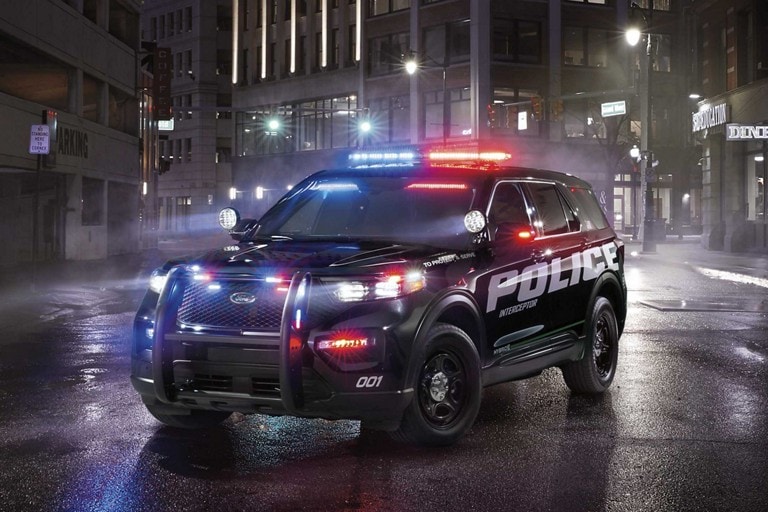 Wiring and Lighting Solutions
For all Ford police vehicles, a full range of wiring and LED lighting is available.
...less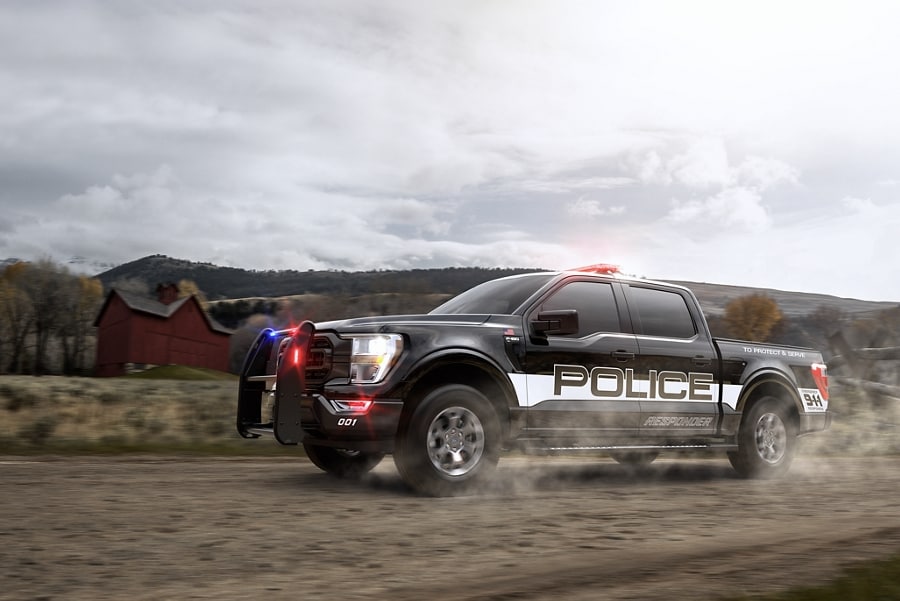 Police Modifier Guides
Ford Motor Company has assembled a series of Police Modifier Guides to assist upfitters toward achieving necessary standards of safety and quality in their vehicles.
...less
View PDF versions of relevant product brochures.

Stay up to date on new Ford vehicles, technologies, offers and more.

Your satisfaction is important to us. We're here to help.