Ford Police Vehicles
Purpose Built
Image Content: Computer-generated images and aftermarket equipment shown throughout.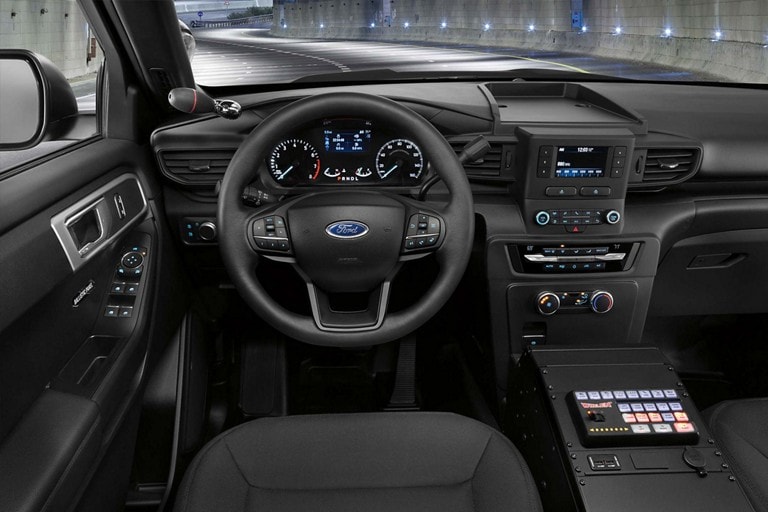 Ergonomic Interior
The driver's seat is six-way power-adjustable with lumbar support. The foam in both front seats is specially sculpted to accommodate officers' utility belts, making it easier to buckle in safely. The seat bottom side bolsters are specially cut to address frequent entering and exiting the cabin all day. Anti-stab plates installed in the seat backs provide an added degree of safety.
...less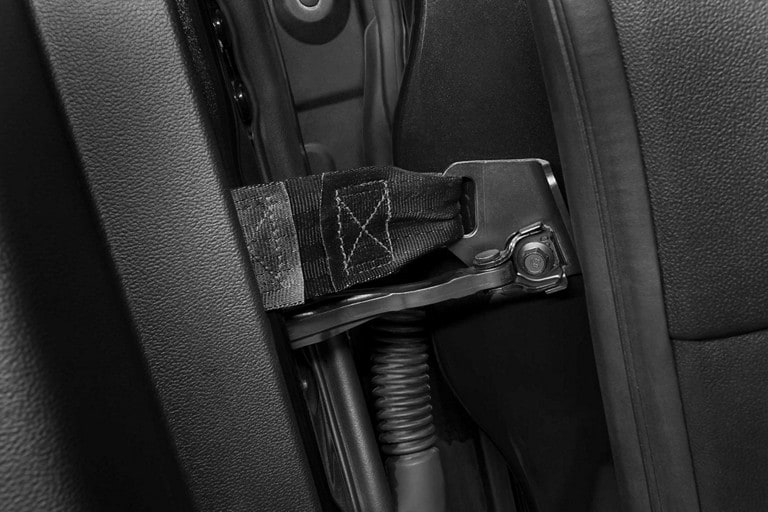 Door Tethers
The front doors on the Police Interceptor® Utility have supplemental tethers to strengthen the hinge action during police work.
...less
Specialized Rear Seating
Access to the second-row passenger area is eased by wide-opening rear doors. The simplified rear door panels have no map pockets or cupholders, reducing opportunities to hide contraband. Unique hidden door lock plungers, accessible from the front-row doorjambs, are manually activated to secure occupant containment in the second row. Both the rear seat and the floor are covered in heavy-duty vinyl to ease cleaning.
...less
Driver-Distraction Solutions
To help minimize distraction, optional remappable switches are engineered into the steering wheel. When connected to various equipment, these switches can help officers keep their hands on the wheel and their eyes on the road. Standard Bluetooth® allows pass-through voice commands to mobile devices at the push of a button.
...less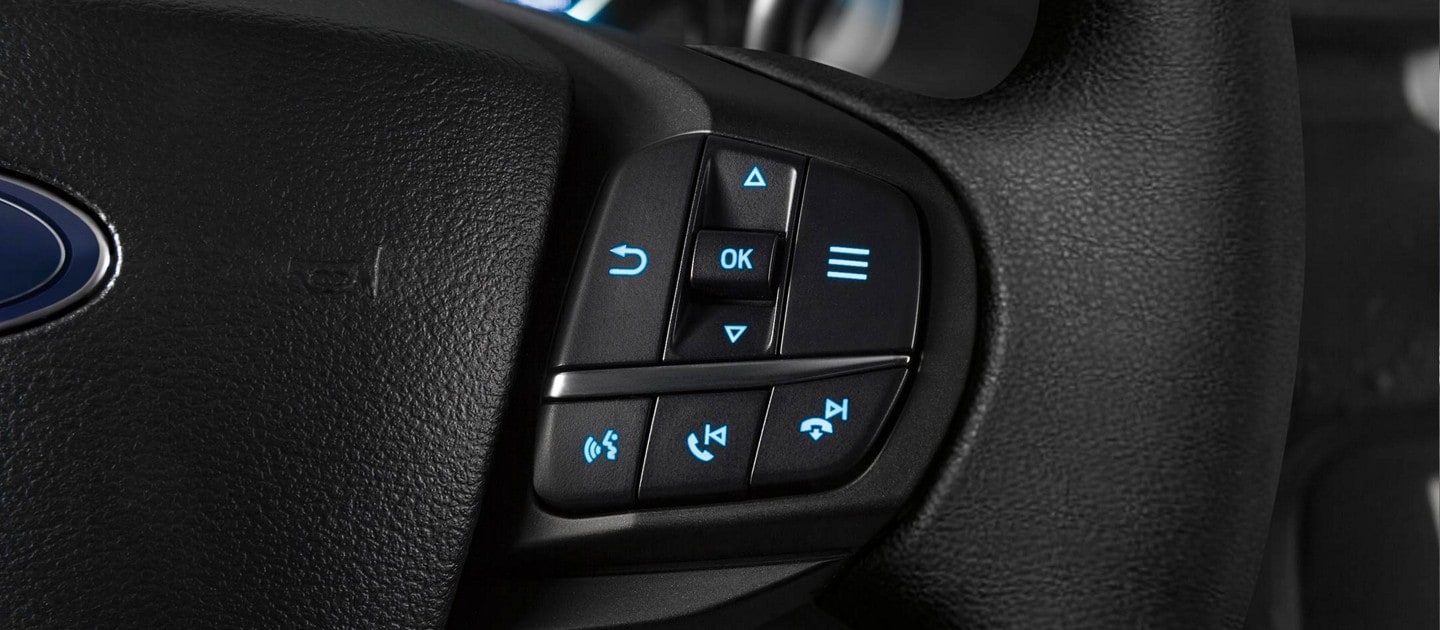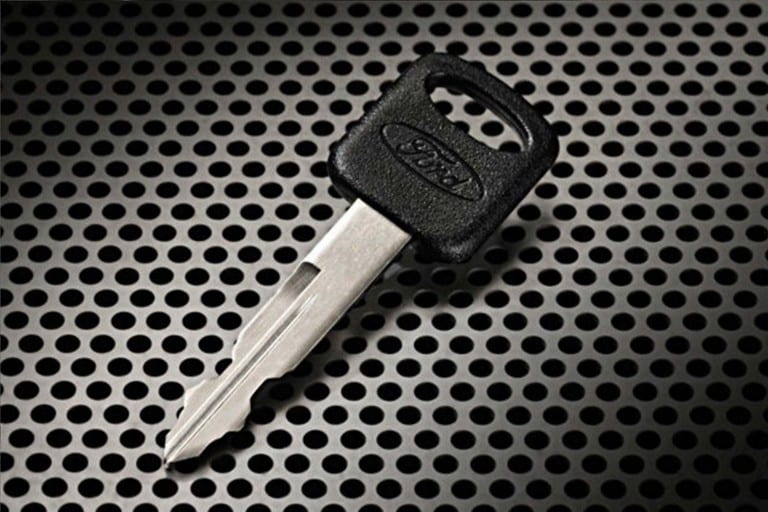 Fleet/Exterior Locks
A simple fleet key addresses key-management issues, making it easier and potentially more cost-effective for police agencies. The Police Interceptor® key does not have a microchip, to minimize replacement cost. In addition, power failure will not inhibit access. Available keyed-alike keysets allow use of just one key for a full Police Interceptor fleet. Four keys are provided standard with every vehicle for convenience.
...less
View PDF versions of relevant product brochures.

Stay up to date on new Ford vehicles, technologies, offers and more.

Your satisfaction is important to us. We're here to help.