Ford Police Vehicles
Durability
Image Content: Computer-generated images and aftermarket equipment shown throughout.
Heavy-Duty Wheels and Tires
Eighteen-inch, high-strength steel wheels are built to stand up to the challenges of typical pursuit driving and 24-hour police patrol.
...less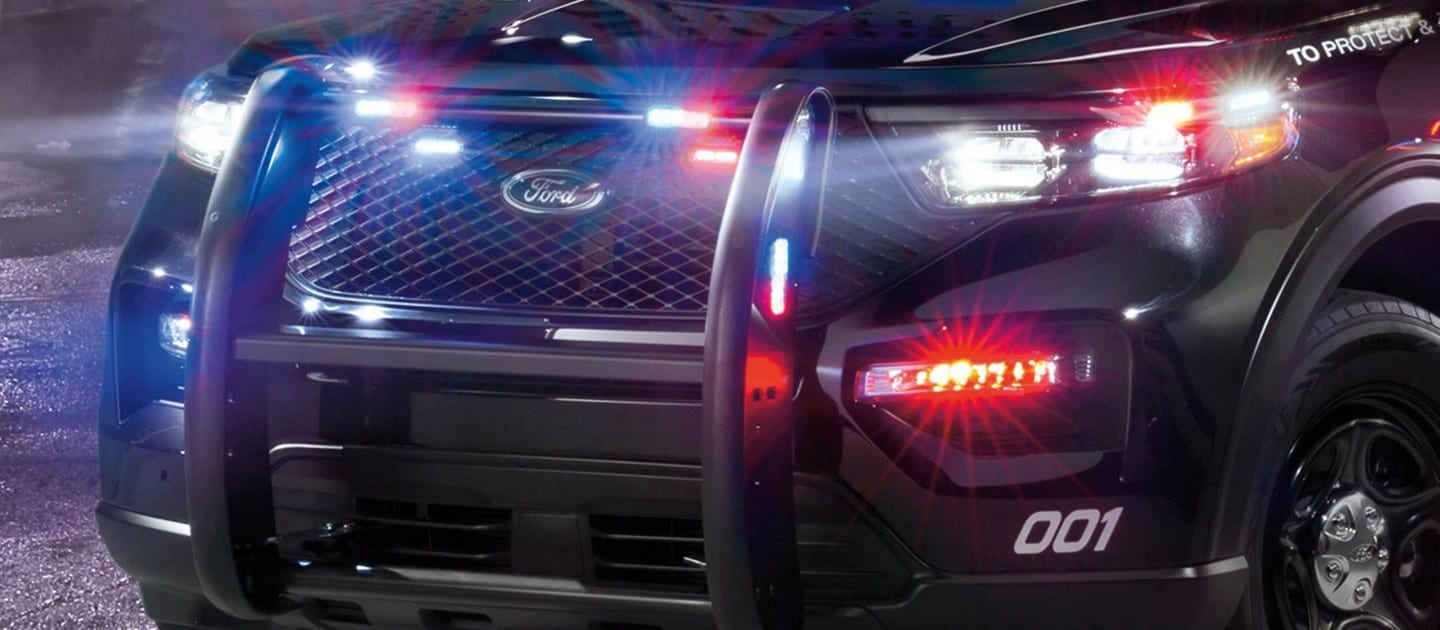 Heavy-Duty Front Suspension
Front subframe structural reinforcements, heavy-duty powertrain mounts, underbody deflectors, large hubs and bearings, and reinforced subframe mounts have all been designed to handle the intense demands of everyday police work.
...less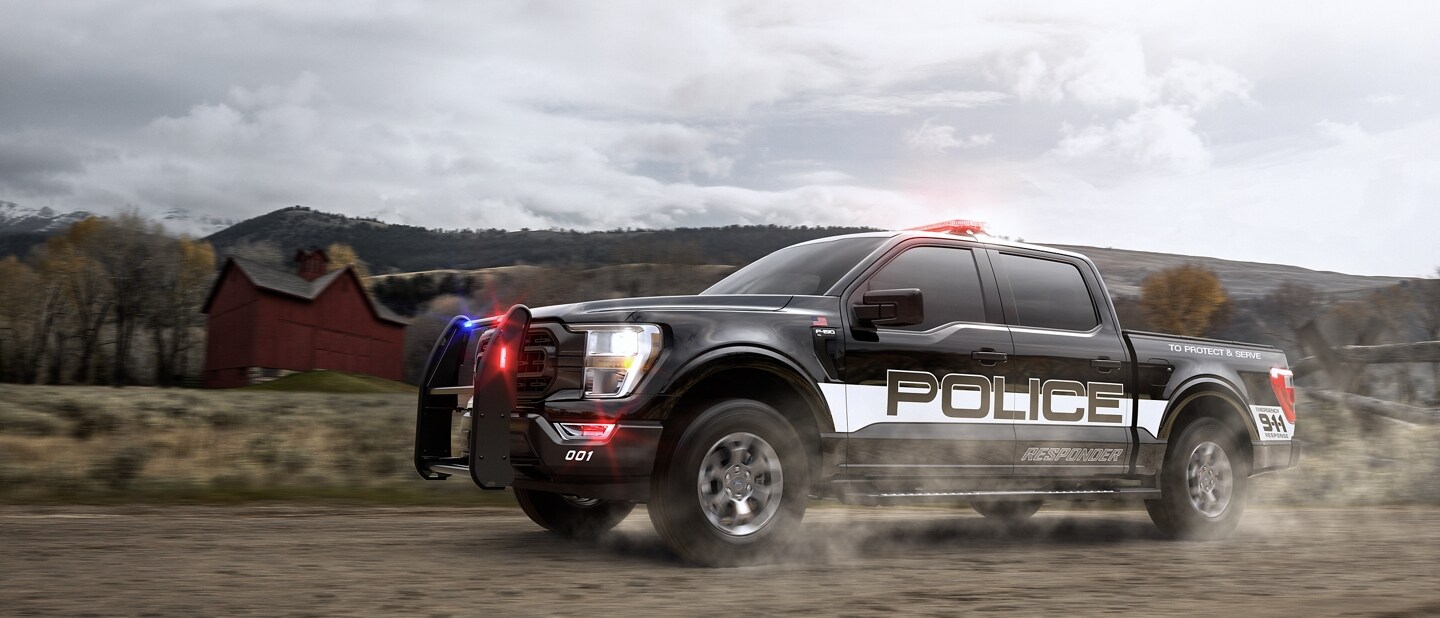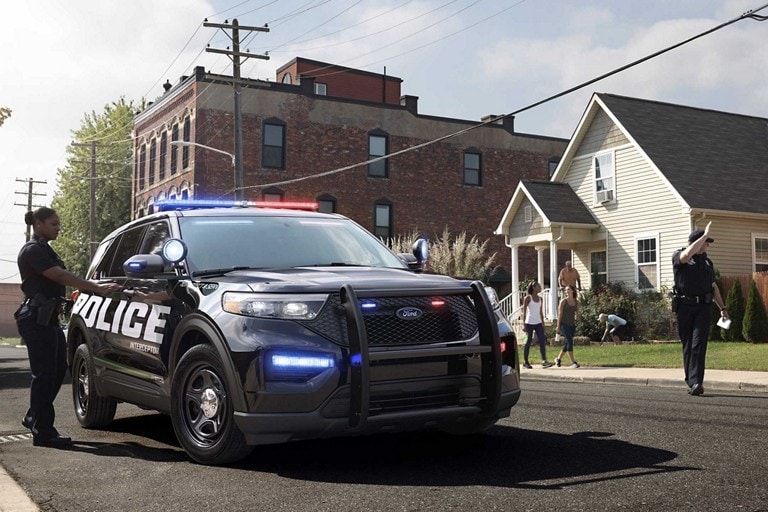 Heavy-Duty Cooling System
Capable of managing the extreme heat generated during a typical police day, its large, high-volume radiator, engine oil cooler and transmission fluid cooler offer excellent cooling capacity. Police-calibrated fan settings keep the system operating effectively during long idle periods with minimal air flowing over the engine. A large frontal opening on the sedan and a special grille mesh allow optimum airflow into the engine.
...less
Heavy-Duty Subframe
High-strength heavy-duty subframe and powertrain mounts have been reinforced to handle the extreme stress and tension encountered in a typical day on the job. Both the subframe and powertrain mounts have been tested to demanding standards.
...less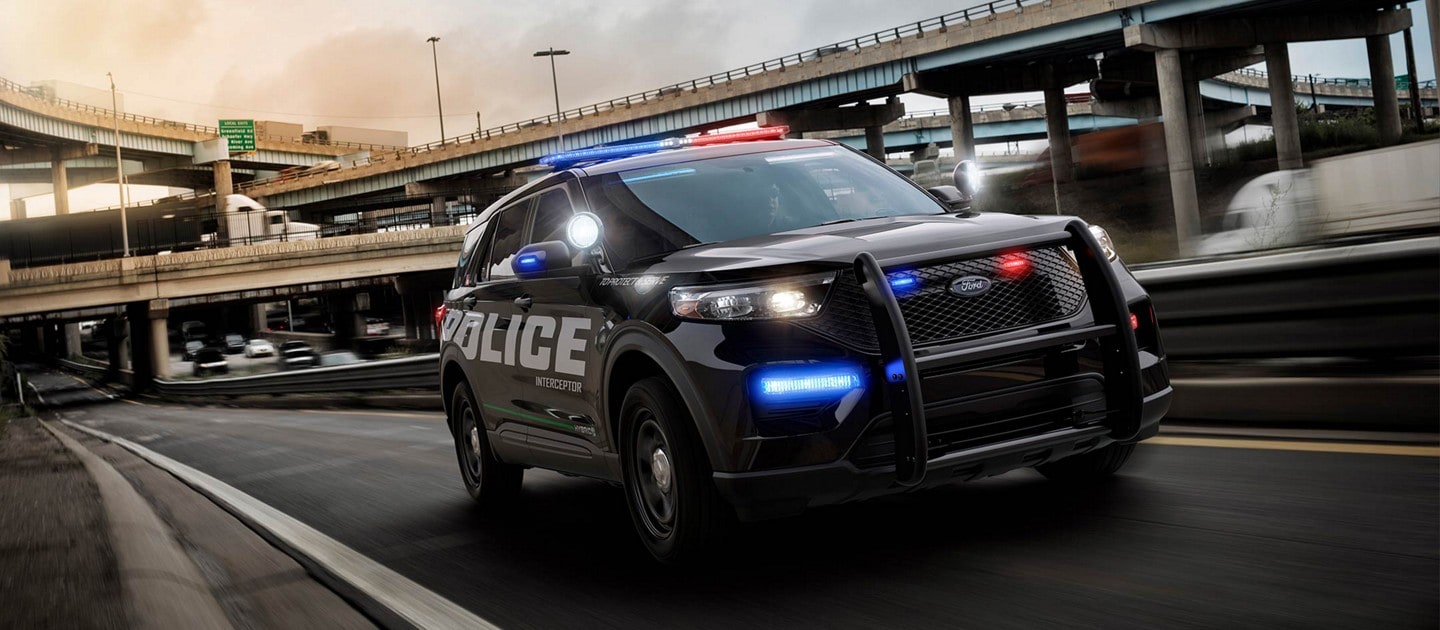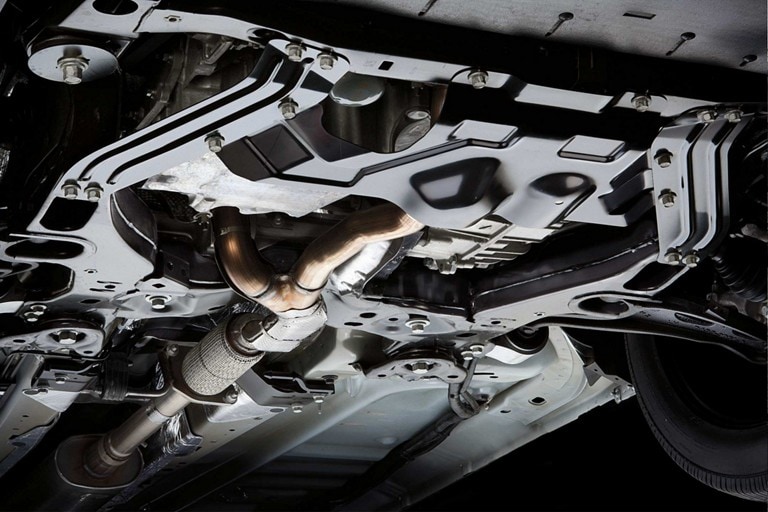 Undercarriage Deflector Plate
A steel undercarriage deflector plate protects the underbody, powertrain and chassis components, and helps to reduce potential repair costs from damage incurred during police driving situations. The deflector plate's smart design allows for better cooling and easier access to the engine compartment for routine maintenance.
...less
Heavy-Duty Braking System
The heavy-duty braking system features large-diameter rotors with large mass for high thermal capacity and calipers with large swept – or coverage – area. The hat-vented rotors direct airflow toward the brake pads to help keep the components cooler. And the unique calipers retract farther from the rotor to help increase cooling.
...less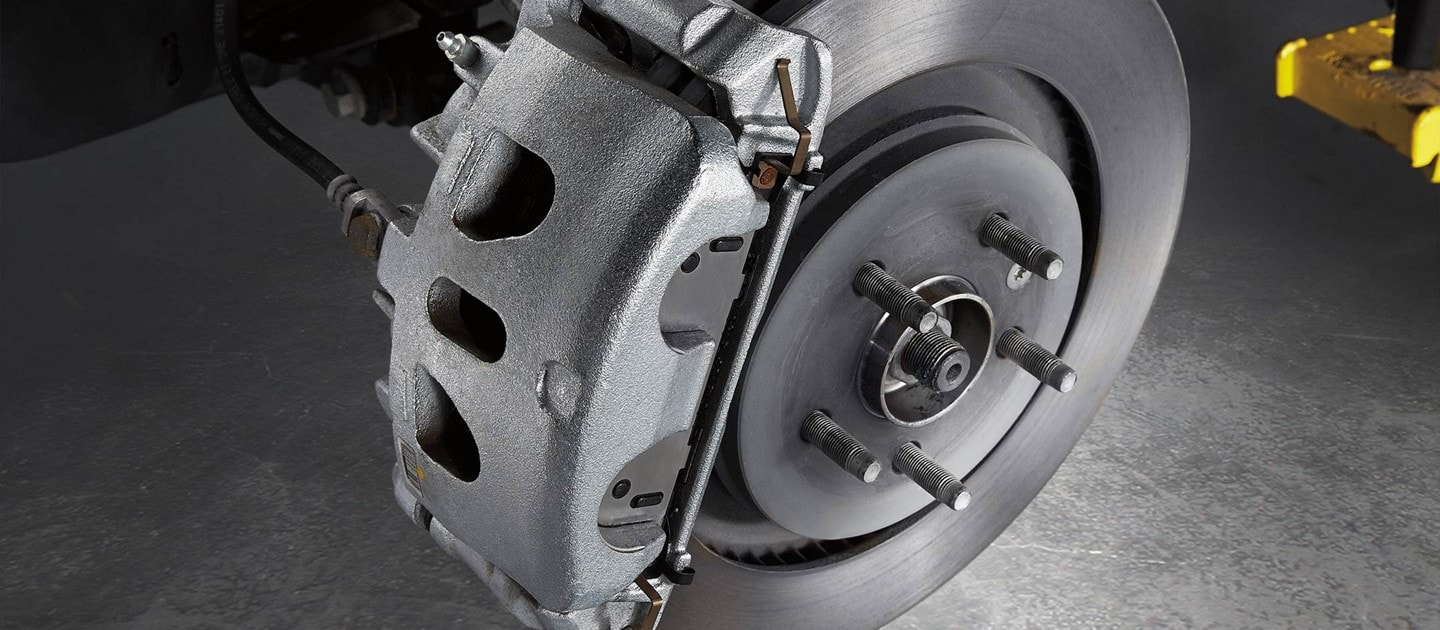 Warranty Protection
Every Police Interceptor® and Police Responder® comes with a 5-year, 100,000-mile, zero-deductible PowertrainCare ESP coverage, in addition to the 3-year, 36,000-mile bumper-to-bumper warranty. Hybrid vehicles add an additional 8-year, 100,000-mile hybrid unique components warranty, which includes the lithium-ion hybrid battery, electric motors, inverters, sensors, modules and other key components.
...less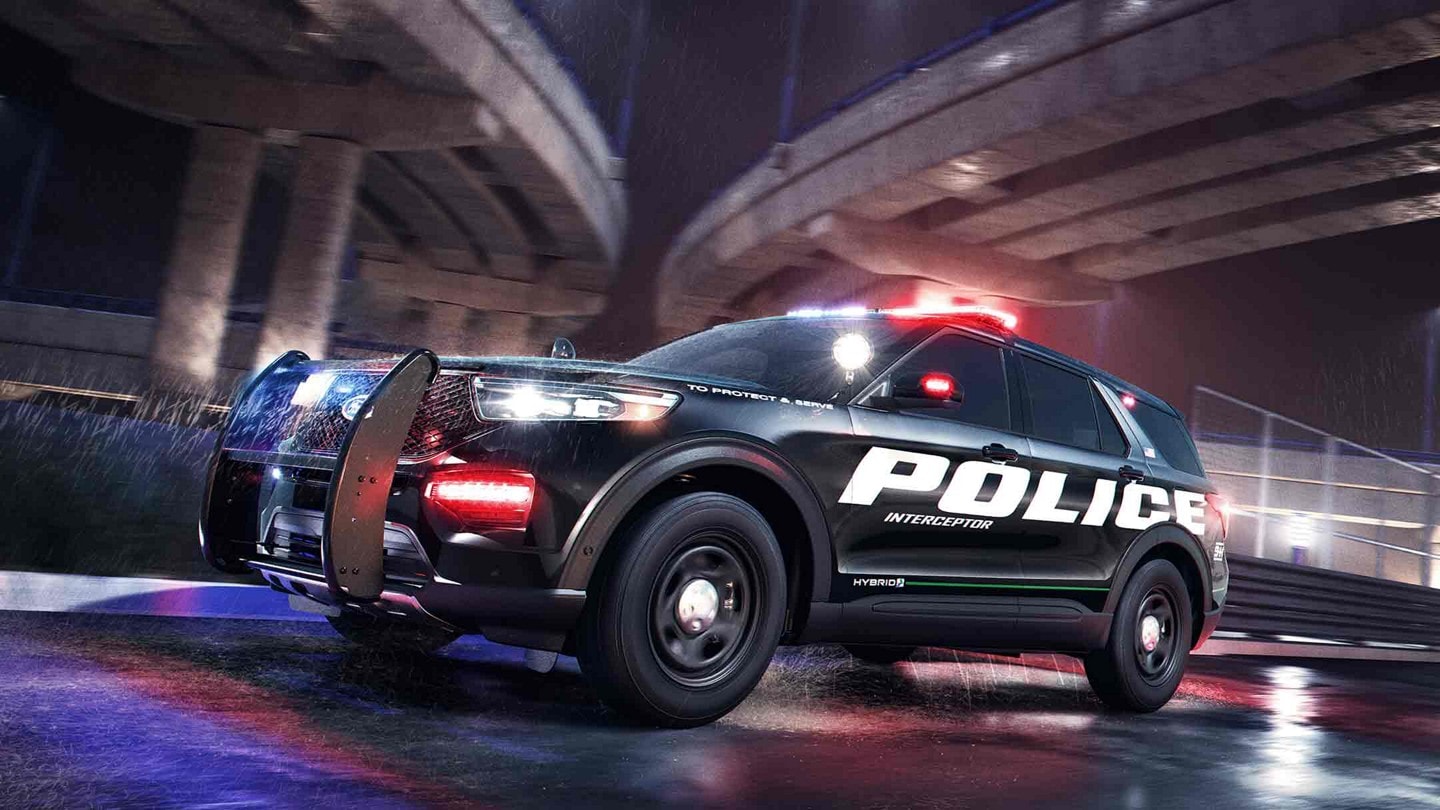 View PDF versions of relevant product brochures.

Stay up to date on new Ford vehicles, technologies, offers and more.

Your satisfaction is important to us. We're here to help.