Go beyond directions with available options from Ford.

11

 ,

12
Be in the Know — Everywhere You Go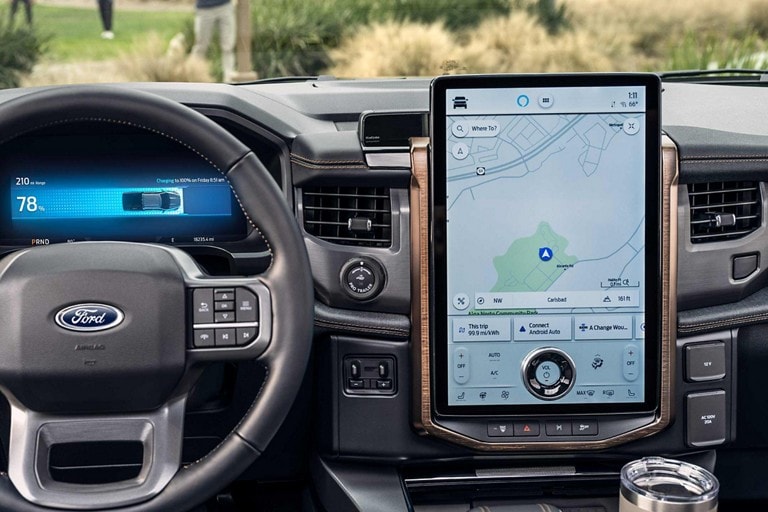 No Service, No Problem
Explore the road less traveled. Ford Connected Navigation options aren't bound by cell signal — and neither are you.
...less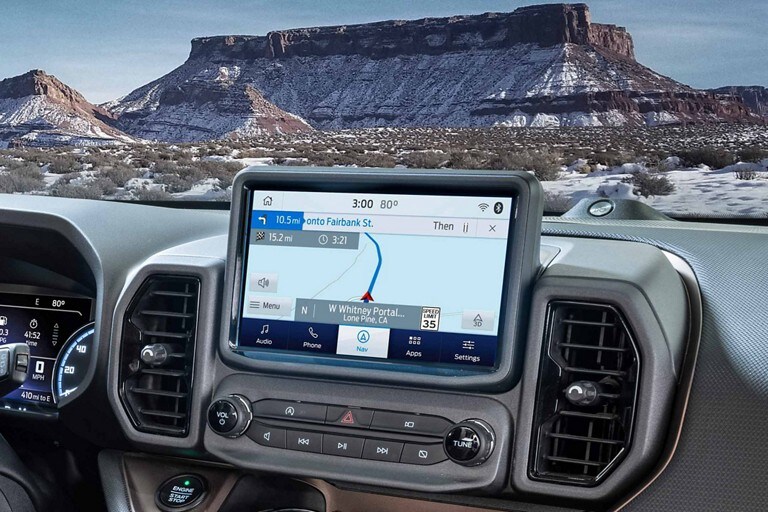 More Than Directions
Get weather, gas or charging stations, parking information, Yelp reviews, traffic and safety hazards. Have a truck? Access Trailer Tow Navigation. * An EV? Use Intelligent Range. *
...less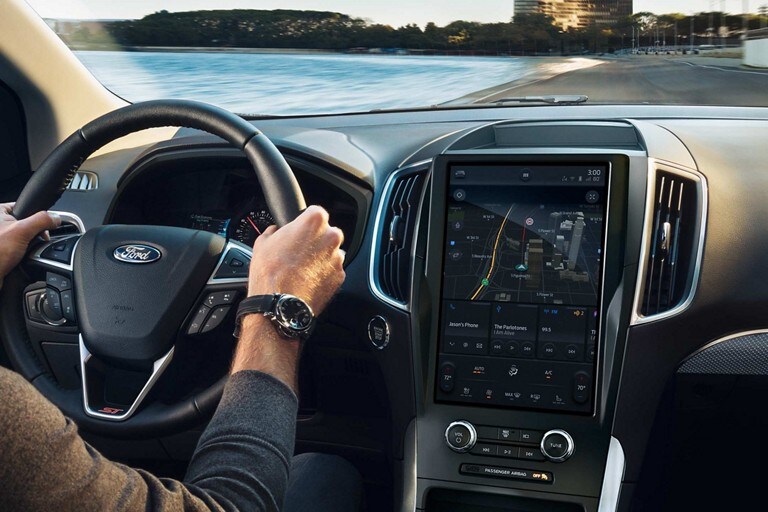 Seamless Integration
There's no need to connect a phone or download an app to get all the benefits. It can also learn where you go most frequently with available predictive destinations.
...less
Ready to Renew?
If you're nearing the end of your complimentary trial, renewal is easy. Connected Navigation (90-day trial) is just $80/year plus applicable taxes, and Connected Built-In Navigation (3 years of service) pricing will be announced later.
...less
Smartphone Options
If you have Android Auto™ or Apple CarPlay® compatibility,161 you can also access Google or Apple Maps through your vehicle's touchscreen. This is an
easily accessible feature, but it may not be as reliable as Connected Navigation options11,12 when service is spotty.
...less