Already have an investment with FIA?  
Invest in Ford Credit with Ford Interest Advantage


If you are looking for an investment with an attractive yield, check out Ford Motor Credit Company's Ford Interest Advantage Floating Rate Demand Notes. We offer a rate that is at least 0.25 percentage points higher than the average yield for all taxable money funds as reported weekly in Money Fund Report®. All balances earn the same rate and have the same benefits. Read the prospectus to become familiar with our program.

Benefits
Minimum balance requirement of just $1,000
Fast and secure online enrollment with electronic transfers from your bank
Easy access to your funds online or with the mobile app
Free checks and unlimited check writing for checks above $250
No management fees
Alerts sent to your e-mail or mobile device
Three Easy Ways to Enroll
U.S. Citizens and resident aliens with a U.S. Taxpayer ID (i.e., Social Security Number) may apply to open a Ford Interest Advantage note. Specific rules apply (see below).
You must be 18 years of age and a U.S. Citizen to use the online application process. Ownership types available online include Individual, Joint and Custodial Investments.
NEW - All investment balances earn the same rate.

Investing in Ford Interest Advantage Demand Notes involves certain risks.
Review the prospectus before investing.
4.25%* *Yield 4.33%
For the week beginning
January 23, 2023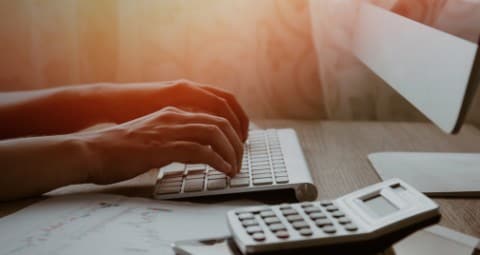 Online Access

Ford Interest Advantage makes it quick and easy to manage your finances anytime and anywhere. You'll have convenience at your fingertips and the confidence it's secure. Click here for web activation instructions and get started.
See detailed views of your note activity including transaction history
Schedule transfers 24/7
Sign up for electronic statements
Self-service external bank profiles
Bill pay available through convenient redemption options
Download your transactions to manage your investments
Click here to view Ford Interest Advantage Online Terms and Conditions.
Mobile Access
Constantly on the go? Use your app to view balance information, view scheduled transactions, and even scan checks to invest more using Remote Investment Capture.
Forms
Access all your Ford Interest Advantage forms here.
Pension Direct Deposit Forms (Ford Retirees Only) available at myfordbenefits.com or contact the NESC call center at 1-800-248-4444.
Electronic Direct Deposit forms (Ford employees only) are available here or by logging into https://www.lifeatford.com > My Compensation.
Important Disclosure  
Read This Important Disclosure
The Notes issued under the Ford Interest Advantage Program are unsecured debt obligations of Ford Motor Credit Company LLC. They are not insured by the Federal Deposit Insurance Corporation, they are not guaranteed by Ford Motor Company, and they do not constitute a bank account. Ford Interest Advantage is not a money market mutual fund. As an investment in the debt of one company (Ford Credit), the Notes do not meet the diversification or investment quality standards for money market funds set forth in the Investment Company Act of 1940.
The Notes available through Ford Interest Advantage are issued by Ford Motor Credit Company and are offered only in the United States. This Web site does not constitute an offer to sell or a solicitation to invest in the Notes in any jurisdiction in which such offer or solicitation is not authorized, or to any person to whom it is unlawful to make such offer or solicitation in any such jurisdiction. Ford Interest Advantage is intended for non-institutional investors only. U.S. citizens and resident aliens with a U.S. Taxpayer ID (i.e. Social Security number) may apply.
Ford Credit has filed a registration statement (including a prospectus) with the Securities and Exchange Commission relating to the offering of Ford Interest Advantage Notes. Before you invest, you should read the prospectus in the Registration Statement and the other documents Ford Credit has filed with the SEC for more complete information about Ford Credit and the Ford Interest Advantage Note program. The documents may be obtained free of charge through EDGAR on the SEC Website. Alternatively, Ford Credit will send you a prospectus upon request by calling 1-800-462-2614.