Ford Police Vehicles
Performance
Image Content: Computer-generated images and aftermarket equipment shown throughout.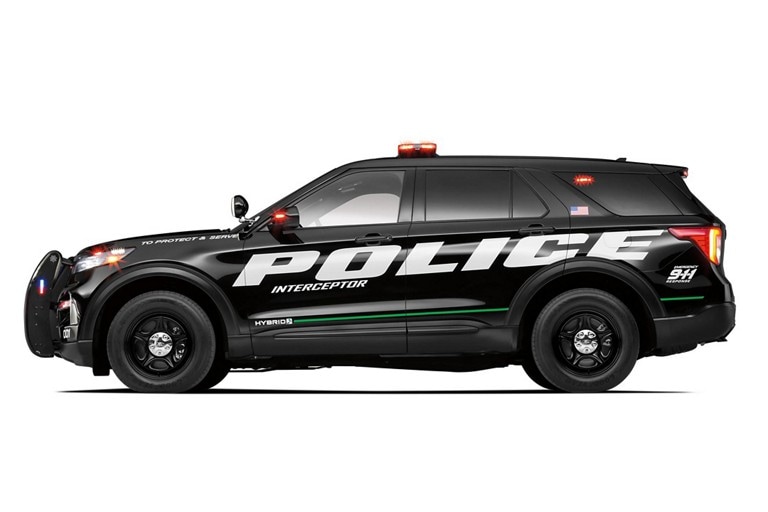 Hybrid Technology
Hybrid powertrains are ideal for law enforcement use, thanks to significant potential fuel savings from reduced engine idling time. While on duty, even at idle, police vehicles must constantly keep their engines running to power lighting packages, radios, computers and other electrical equipment. Ford hybrid powertrains engineered for police use significantly reduce engine idling time by powering these electrical loads, along with the air conditioning compressor, using the lithium-ion hybrid battery. This allows the engine to run less, only intermittently called upon to top off the battery.
...less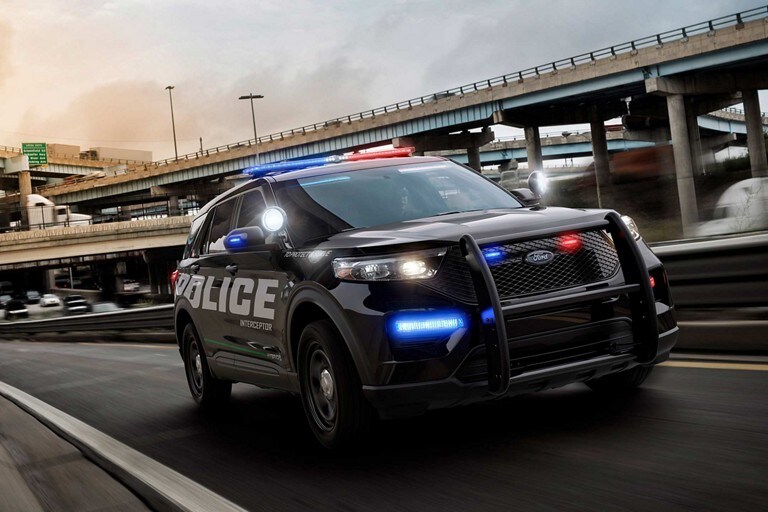 Standard Full-Time Intelligent AWD
The preemptive full-time Intelligent AWD System is standard on Police Interceptor® Utility. It has been specifically designed and calibrated to complement pursuit driving. By distributing torque to all four wheels, the Intelligent AWD System provides improved handling stability and traction in challenging driving conditions.
...less
Police-Calibrated Powertrain
All engine and transmission tuning parameters have been programmed specifically for pursuit driving. The transmission gearing will track with the driver's maneuvers to optimize response and performance. No additional input is required from the driver – the system automatically detects when the vehicle is in pursuit mode and acts accordingly.
...less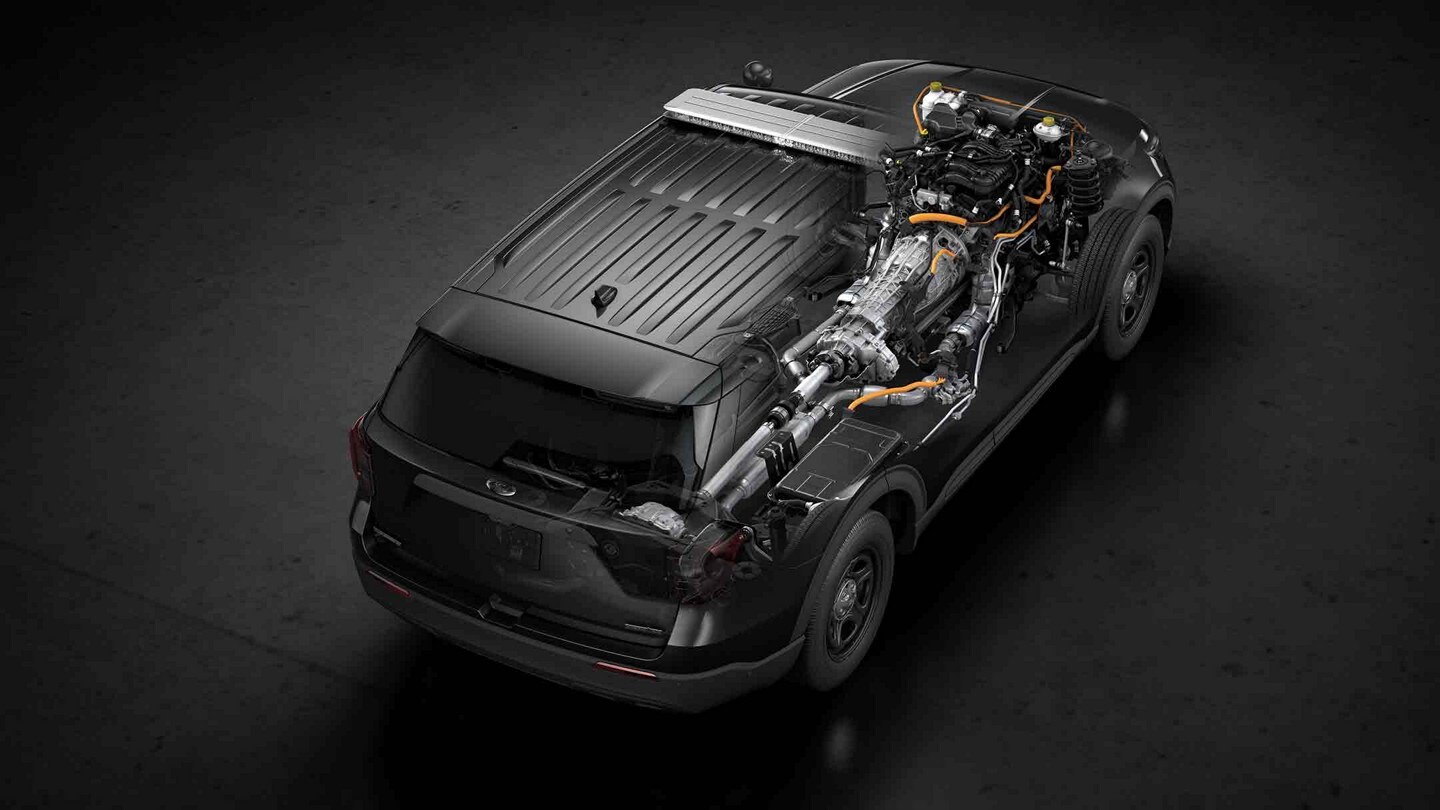 Engine Choices
A variety of engine choices across the Ford police lineup delivers impressive power. The standard 3.3L hybrid delivers a combined system 318 hp* in the Police Interceptor® Utility, while an available 3.0L EcoBoost® produces 400 hp under the hood. The 2021 F-150 Police Responder® offers a powerful 3.5L EcoBoost engine that generates 400 hp and a muscular 500 lb.-ft. of torque.
...less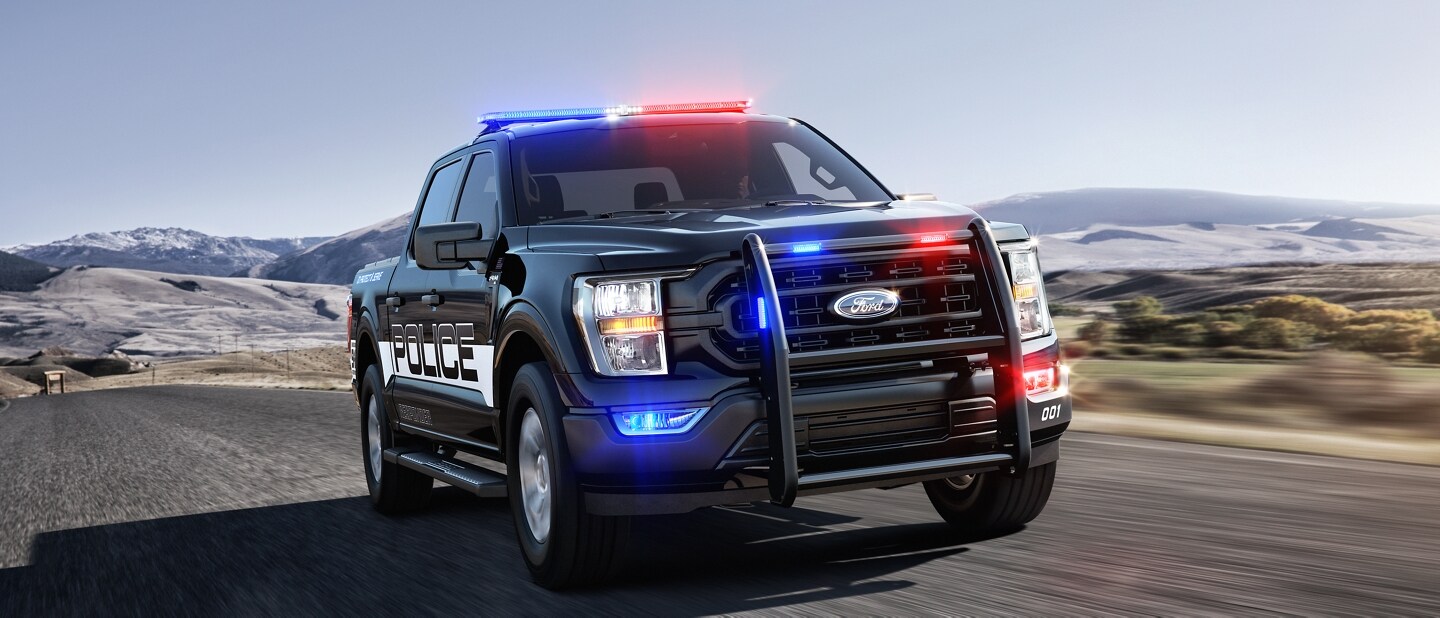 Exclusive Ford EcoBoost® Technology
Available on the Police Interceptor®Utility and standard on the F-150 Police Responder,®EcoBoost gives you the acceleration and closing speed that pursuit driving demands while delivering impressive performance. Two turbochargers effectively deliver horsepower with no turbo lag or hesitation. A high-pressure direct-injection fuel system delivers a mist of vaporized fuel directly into the cylinders during the intake stroke, allowing the engine to breathe more freely and contributing to its efficiency.
...less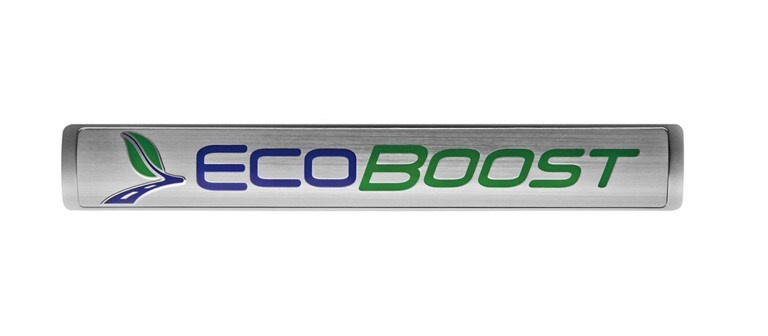 Police-Tuned
Suspension
Tuned to deliver improved handling during pursuit driving and aggressive maneuvers.
...less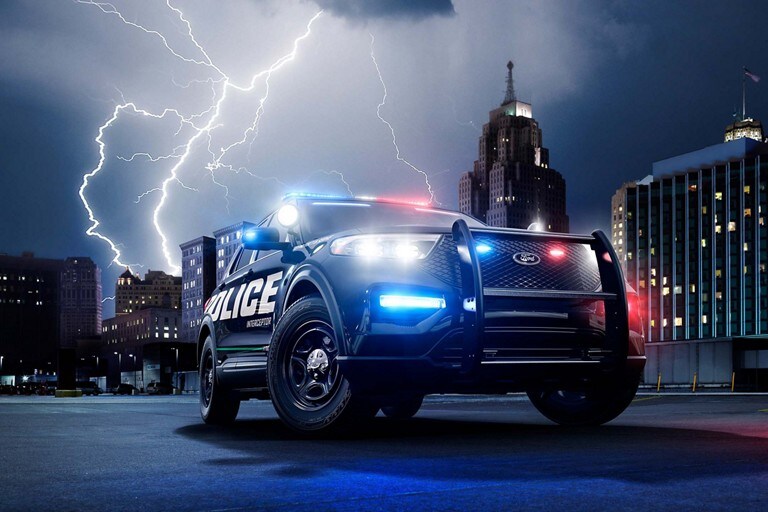 The Powerful 3.3L V6
Optional on the Police Interceptor®Utility, this naturally aspirated engine delivers 285 horsepower. It also offers the flexibility of operating on E85 fuel in all 50 states.
...less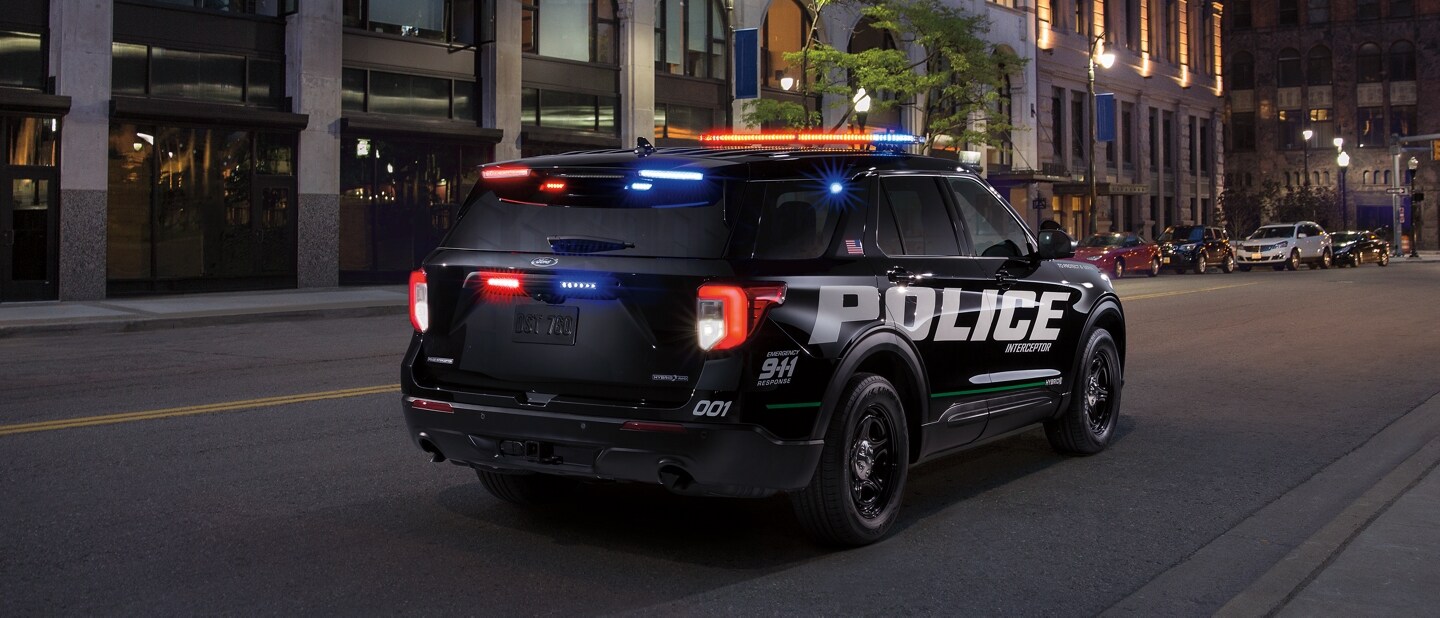 AdvanceTrac®With RSC®(Roll Stability Control™)
The uniquely police-calibrated system continuously monitors performance and conditions, automatically applying brakes and adjusting engine torque* when the system detects wheelslip – for confident driving in various driving situations.
...less
View PDF versions of relevant product brochures.

Stay up to date on new Ford vehicles, technologies, offers and more.

Your satisfaction is important to us. We're here to help.