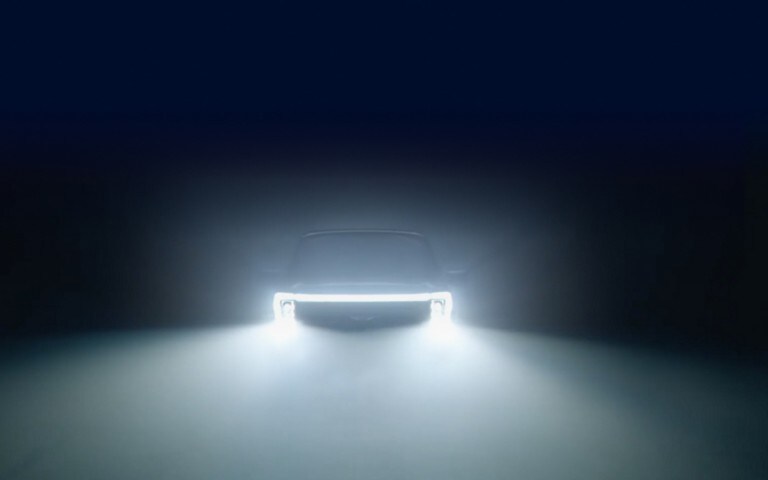 2023 F-150 Lightning

Online Ordering Now Open
Ordering is currently available on XLT, Lariat and Platinum models and closed on the Pro model. Limited inventory of various models may be available at select dealers.
...less
Sign up to receive updates about ordering availability and other Ford product news and announcements.

...less
ALL ELECTRIC. ALL F-150.
Ford F-Series. The best-selling trucks for 45 years* are now charging into the future. Introducing the F-150 Lightning.™
...less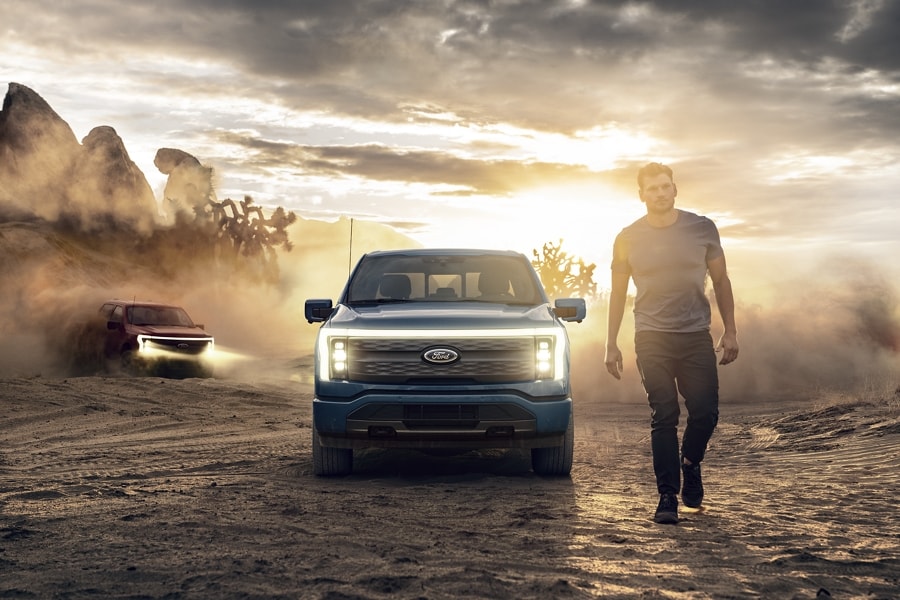 YEAH, IT'S BUILT FORD TOUGH®
So go ahead and don't hold anything back. Do all the truck stuff you want with confidence.
...less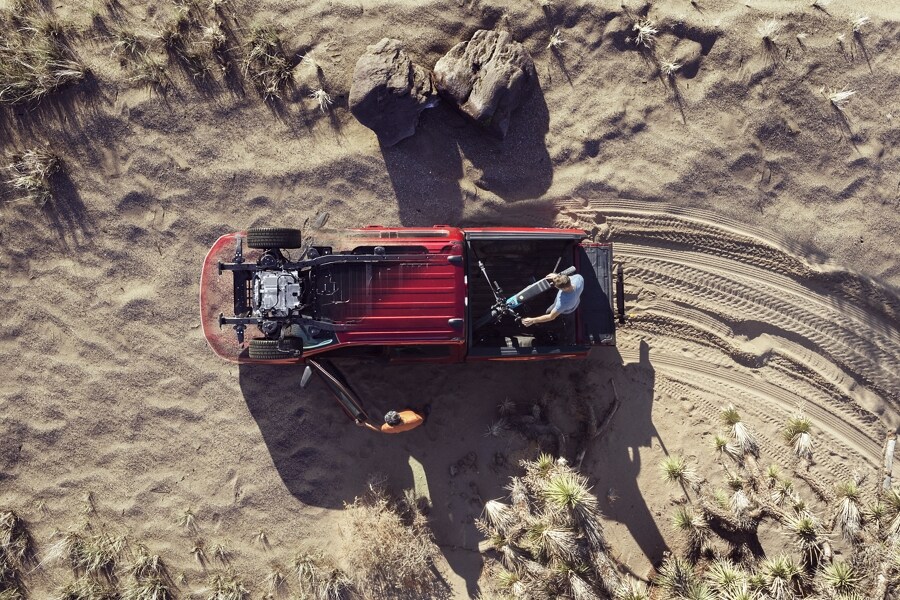 THE ELECTRIC REVOLUTION GETS SOME REAL TRACTION
The F-150® Lightning™ meets a growing demand for a tech-forward pickup.
...less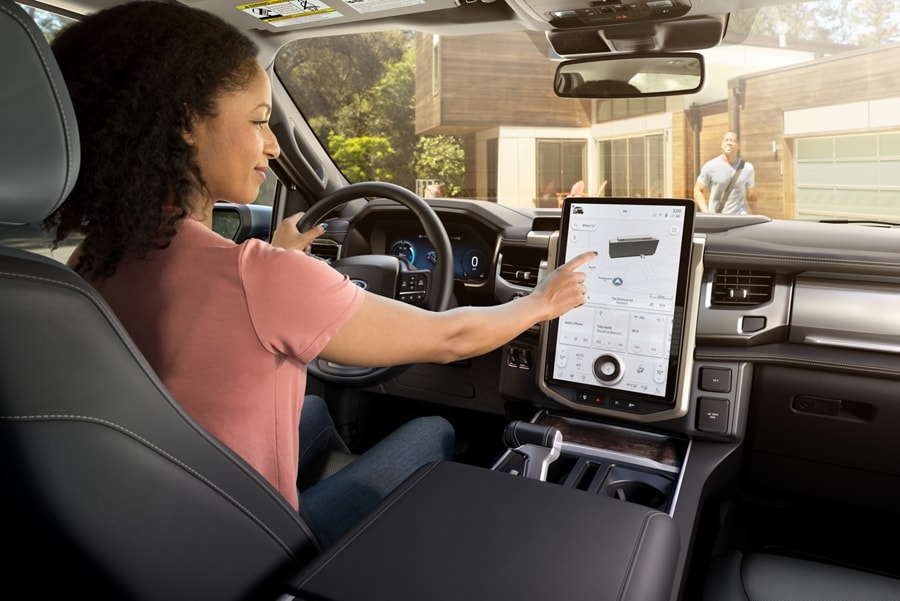 PERSONALIZED TECH
Cloud-connected. Adaptive. Voice-responsive. Technology lets you make F-150 Lightning™ your very own.
...less
WHEN NATURE STRIKES, STRIKE BACK.
When the lights go out, available Ford Intelligent Backup Power turns your F-150 Lightning™ into a backup power source for your home.
...less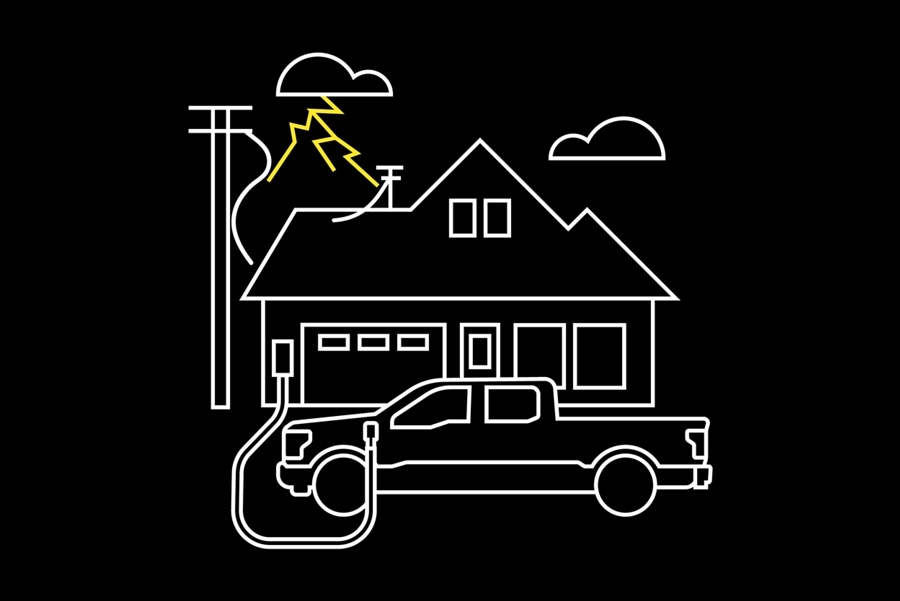 THE LIGHTS GO OUT- NOW WHAT?
It doesn't matter why. What matters is the food in the fridge, the AC or heat.
...less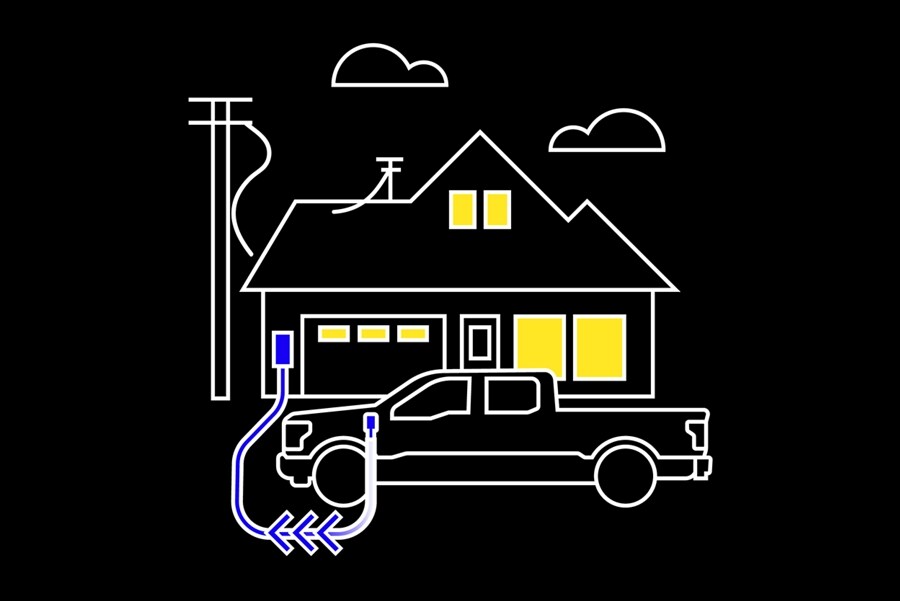 PREPARE TO POWER-UP
F-150 Lightning™ pays it forward, delivering reliable power to your home.
...less
WITH GREAT POWER COMES GREAT CAPABILITY
GO AHEAD AND PULL
Whether you have a trailer loaded to get the job done or a bed packed with camping gear, the 2023 Ford® Lightning with 775 lb.-ft. of nearly instant torque is ready to go. *
...less
*Based on manufacturer testing using computer engineering simulations. Calculated via peak performance of the electric motor(s) at peak battery power. Your results may vary.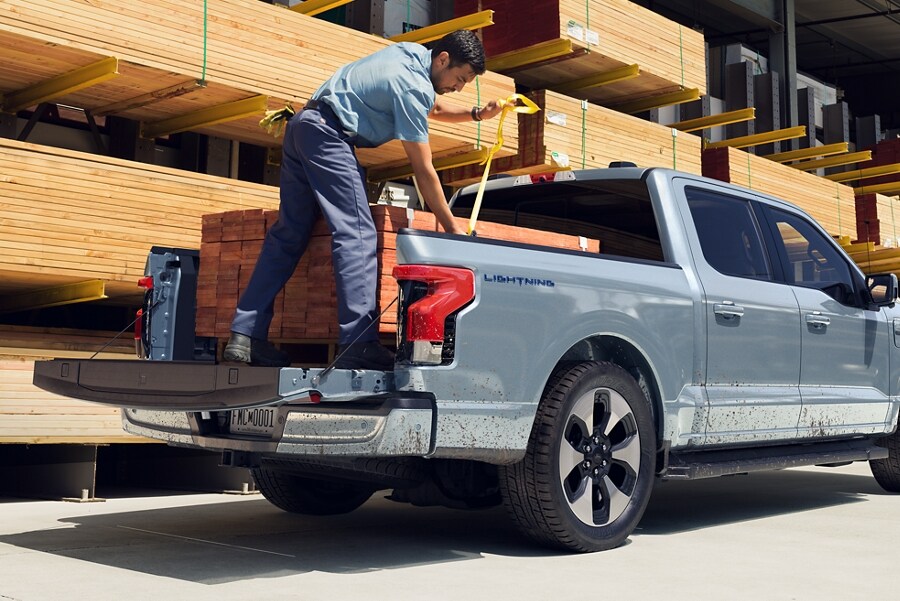 LOAD. HAUL. REPEAT.
The F-150® Lightning™ suspension is Built Ford Tough for heavy cargo. *
...less
*Max payload with standard-range battery and 18-inch wheels. See label on doorjamb for carrying capacity of a specific vehicle.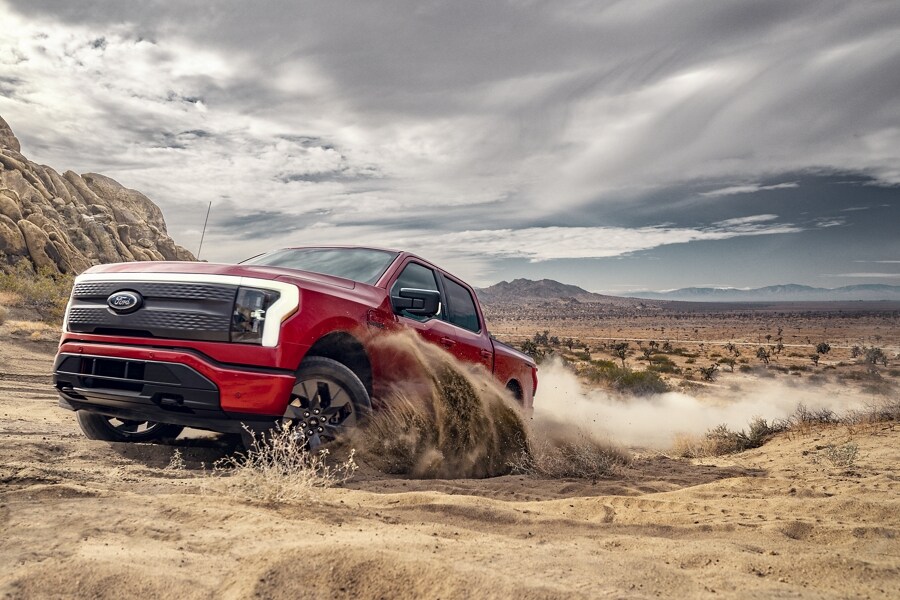 GO OFF-ROAD WITHOUT WORRY
Two powerful motors, one mounted on each axle, deliver 4x4 off-road performance. *
...less
*Always consult the Owner's Manual before off-road driving, know your terrain and trail difficulty, and use appropriate safety gear.
RANGE FOR YOUR WORLD
With the extended-range battery the F-150® Lightning™ has an EPA-estimated range of 320 miles 178 with the available extended-range battery. F-150 Lightning XLT and LARIAT models have an EPA-Estimated range of 320-miles.
...less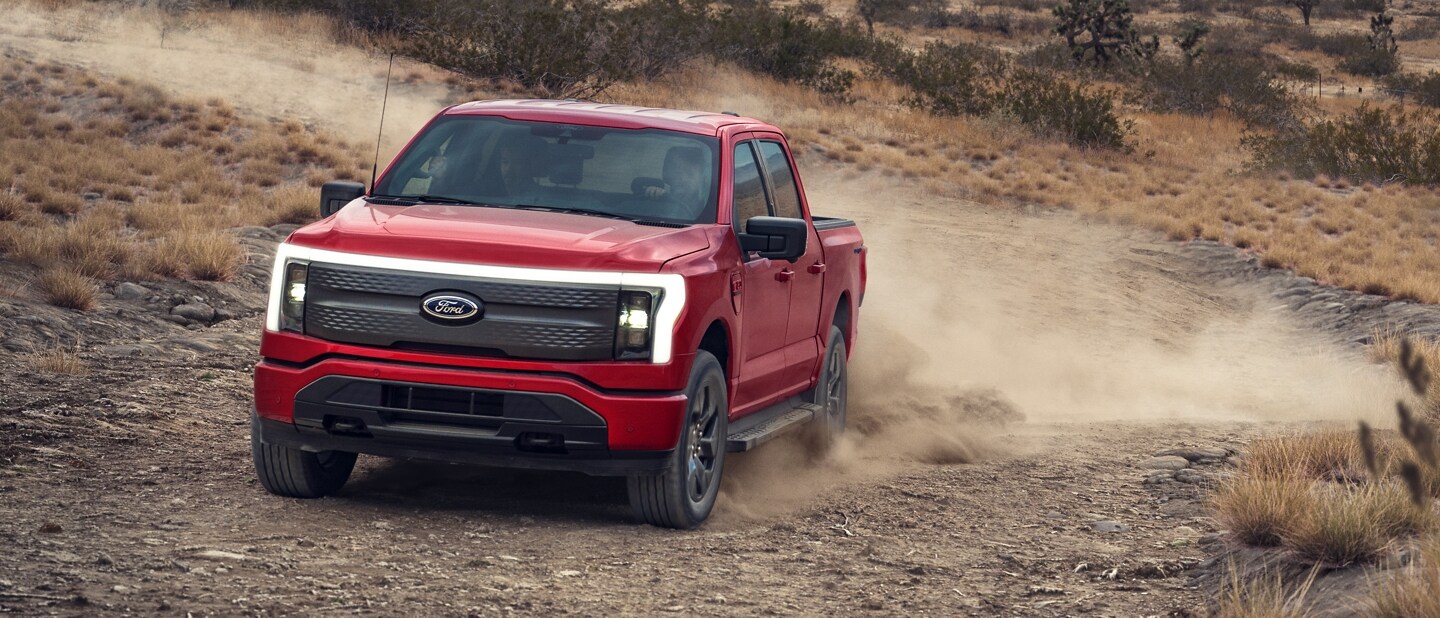 DESIGNED TO GO THE DISTANCE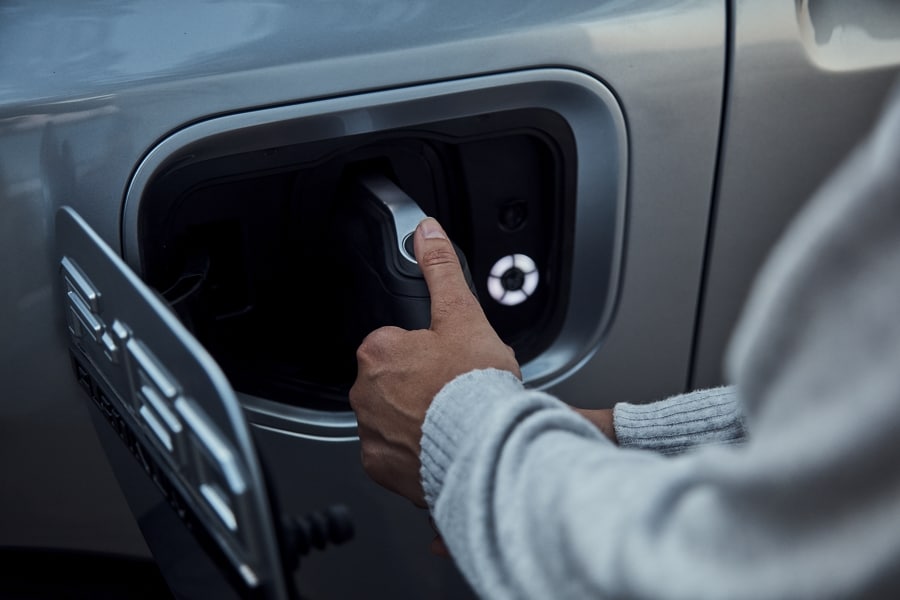 WHEN YOU'RE HOME
Just plug in when you get home, and every morning you're fully charged. A Ford Charge Station Pro gets it done overnight.174
...less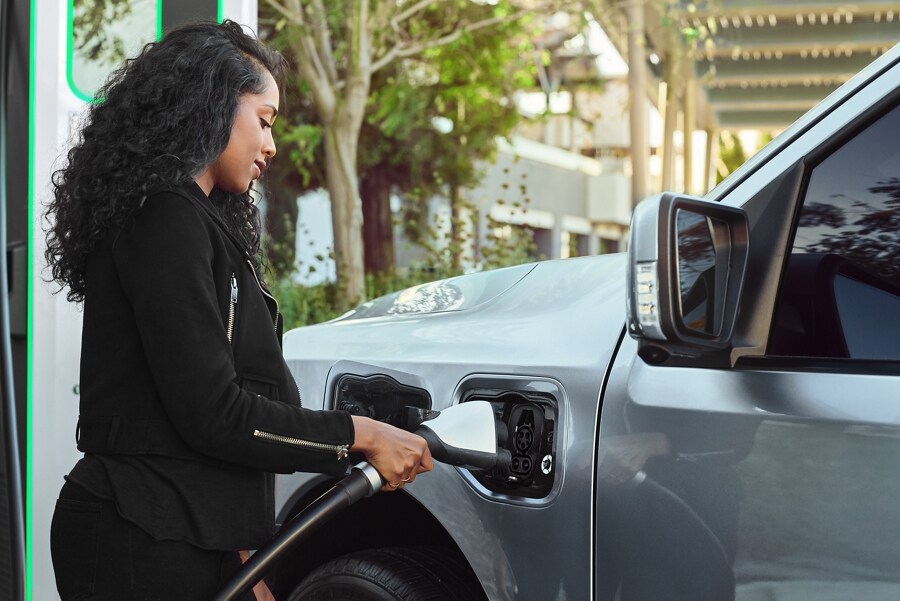 WHEN ON THE ROAD
The BlueOval™ Charge Network gives you access to over 84,000 chargers, the largest public charging network in North America.174
...less
MORE ABOUT F-150 LIGHTNING™
TAKE A LOOK AT F-150 LIGHTNING™