2023 Mustang Mach-E Now Available
Current starting MSRP of $45,995.

Eligible buyers purchasing and taking delivery of a Mustang Mach-E may qualify for as much as $7,500 in federal tax credits.

Ordering is currently available on GT model and California Route 1 model and paused on Select and Premium models. Limited inventory of various models may be available at select dealers.
...less

Whoa, sign-up to be the first to know when  2023 Mustang Mach-E Select and Premium models re-open for ordering and get other Ford Product news and announcements.
Take Charge of Your Life
Goodbye gas. Hello freedom. The high-performance all-electric Mustang Mach-E® SUV gives you 0–60 thrills, expansive range and zero emissions. *
...less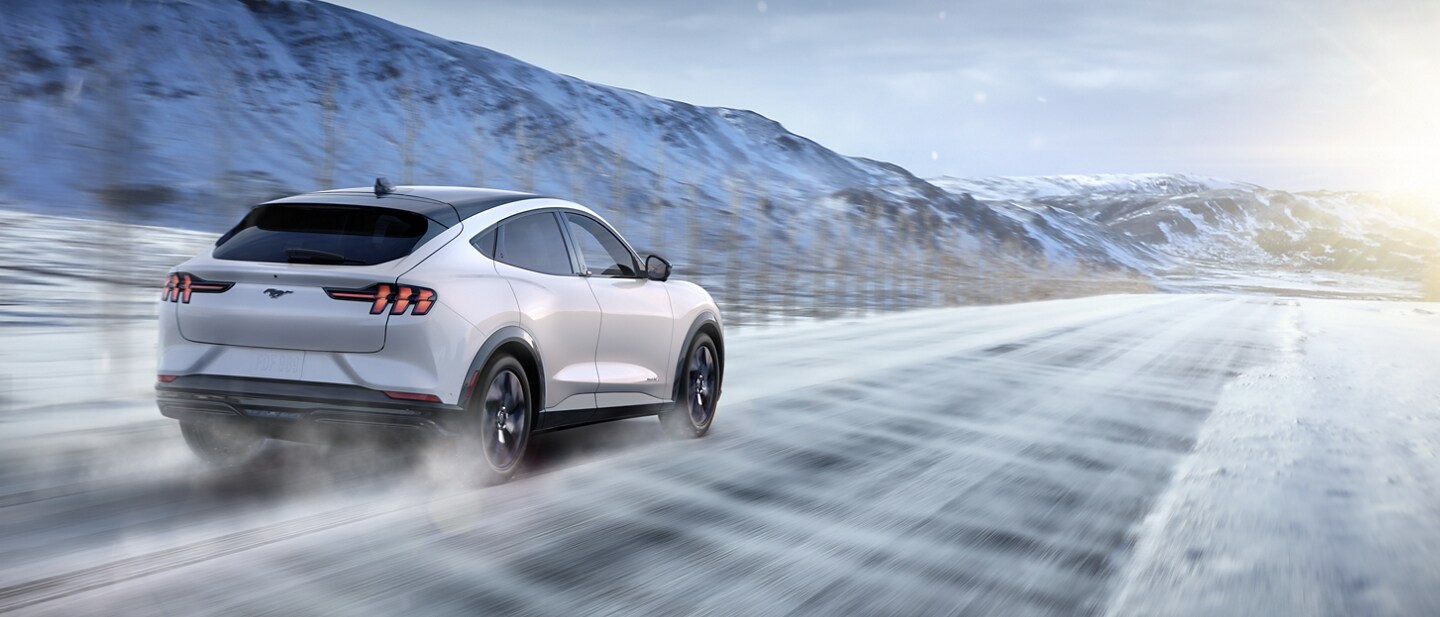 This Ain't No One Trick Pony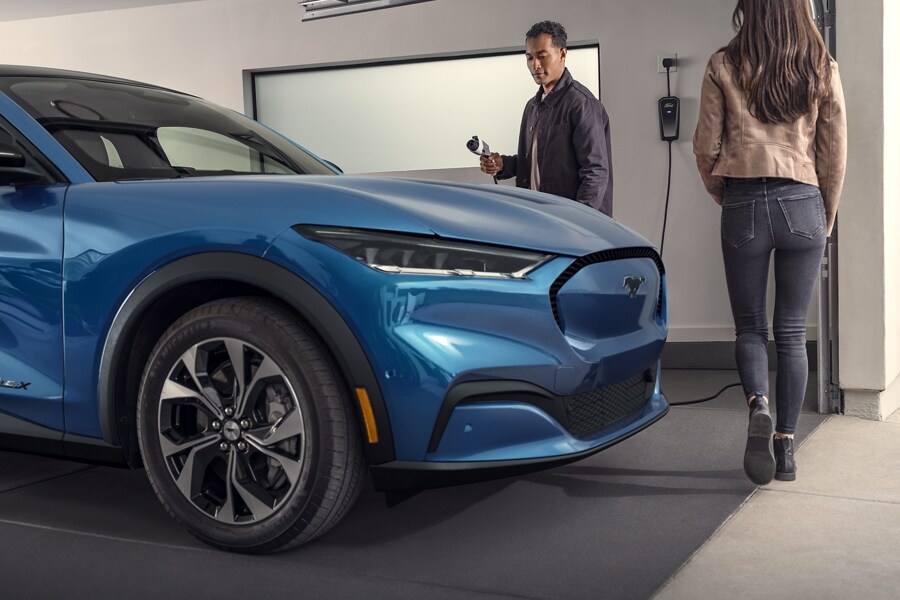 Triple-Threat Performance
With this kind of horsepower, torque and acceleration, you can feel like a champion the moment you slide into the driver's seat of this all-electric SUV.
...less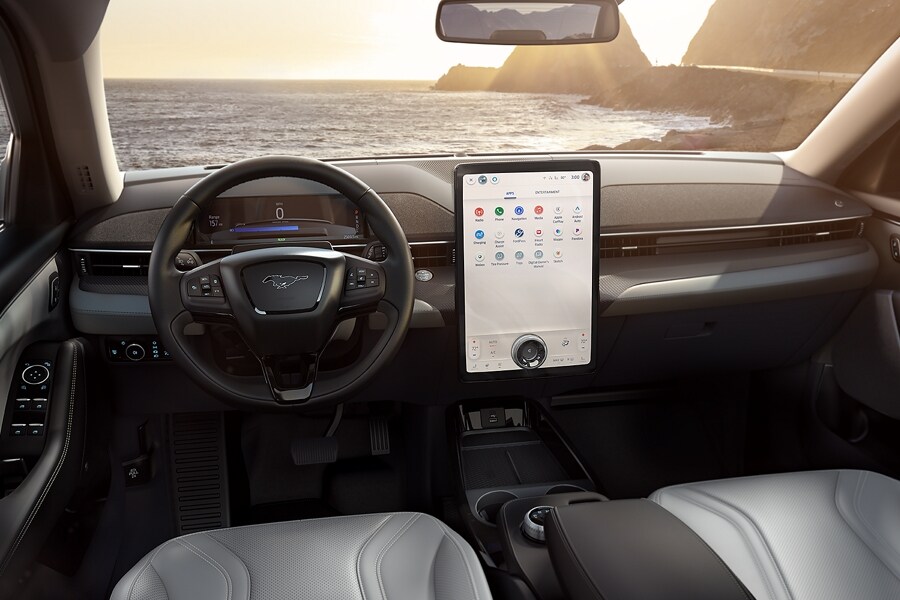 A Beauty That's A Beast
The 2023 Mustang Mach-E® SUV is impressive on the outside, innovative on the inside and powerful on the road.
...less
Roam Far and Wide on a Single Charge
Stride Into Innovation
Tap into a ton of tech that'll smarten up your drive and personalize your ride, including convenient over-the-air software updates that'll keep your SUV performing at its peak.
...less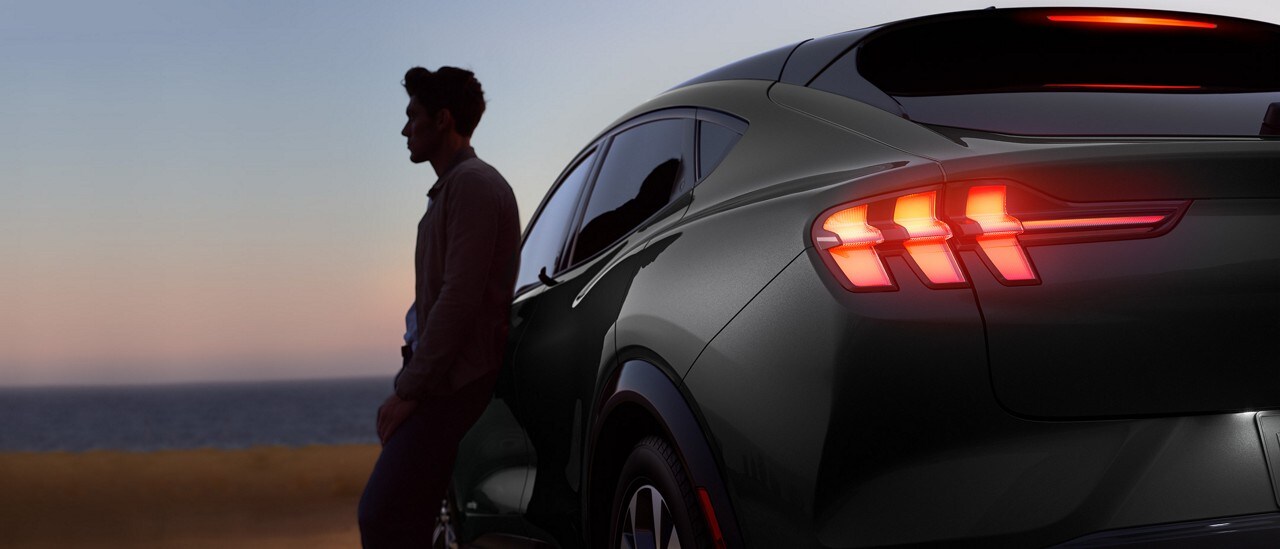 Potential Savings
Eligible buyers purchasing and taking delivery of a Ford electric vehicle (EV) or plug-in hybrid EV (PHEV) may currently qualify for as much as $7,500 in federal tax credits until further IRS guidance is issued.
If you take delivery of your Ford EV or PHEV vehicle after December 31, 2022, then any available tax incentives will be subject to manufacturer suggested retail price (MSRP) caps and adjusted gross income (AGI) limits, as outlined in section 30D of the tax code.
Vehicle MSRP must be less than $55,000 for cars or $80,000 for SUVs, Trucks or Vans. All 2022-2023 model year Ford and Lincoln EVs and PHEVs sold in the United States are currently subject to the $80,000 MSRP limitation.
Purchaser's AGI must be below $150,000 for individuals, $225,000 for heads of household, and $300,000 for joint filers
Further IRS guidance is expected in March 2023 that will impact the federal tax credit, and this federal tax credit may not be available if you take delivery after the guidance is issued. For credit amounts, go to Section 30D Tax Credit Amounts | Internal Revenue Service (irs.gov).
If you entered into a written binding contract to purchase a new qualifying electric vehicle before August 16, 2022, but do not take possession of the vehicle until on or after August 16, 2022 (for example, because the vehicle has not been delivered), you may claim the tax credit based on the rules that were in effect before August 16, 2022.
...less
*Please consult with your own tax or legal professional to determine eligibility, specific amount of incentives or rebates available. The federal tax credit is a potential future tax savings. The amount of your tax savings will depend on your individual tax circumstances. Incentives and additional rebates are not within Ford's control. This information does not constitute tax or legal advice. For additional information, go to https://www.afdc.energy.gov/laws/409.