The Family of CUVs and SUVs
Regardless of the Ford CUV or SUV model, they're capable, convenient and versatile. They provide the power you need to tow a trailer, accelerate past a slow-moving vehicle in front of you or merge onto a highway. Plus, they offer versatile seating—select models can comfortably accommodate up to eight passengers. When you need to transport cargo, you can simply fold down the rear seats for space on demand. And now, there's an all-electric addition to the family.
...less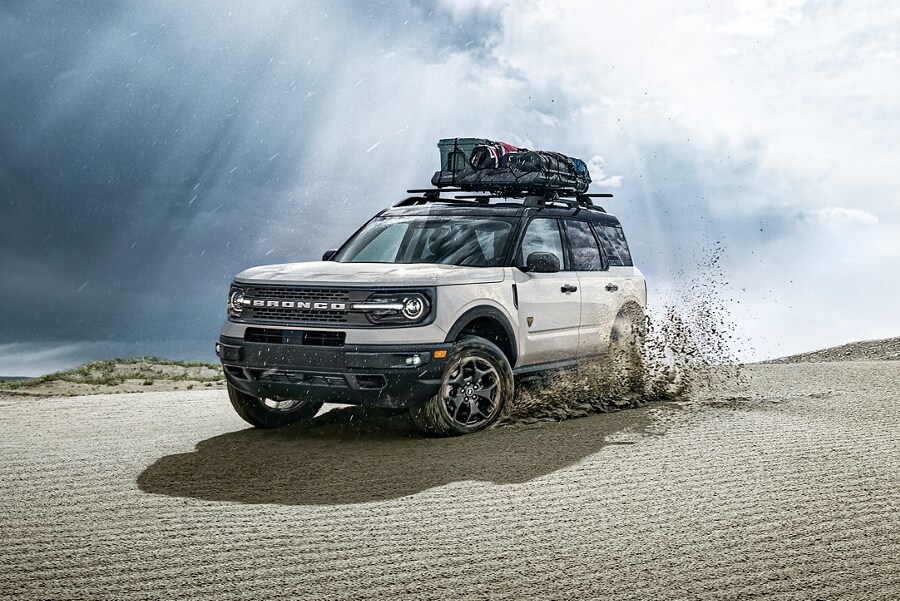 It's not about the destination. It's about the journey. The 2024 Bronco® Sport SUV is designed for the thrill-seeker, the sightseer and the day-tripper. With standard 4x4 capability, G.O.A.T. Modes® (Goes Over Any Type of Terrain) and a HOSS-tuned independent suspension, the Bronco® Sport SUV is your gateway to the great outdoors.
...less
Bronco® Sport Badlands® SUV with optional equipment and available Ford Accessories shown.
Always consult the Owner's Manual before off-road driving, know your terrain and trail difficulty, and use appropriate safety gear.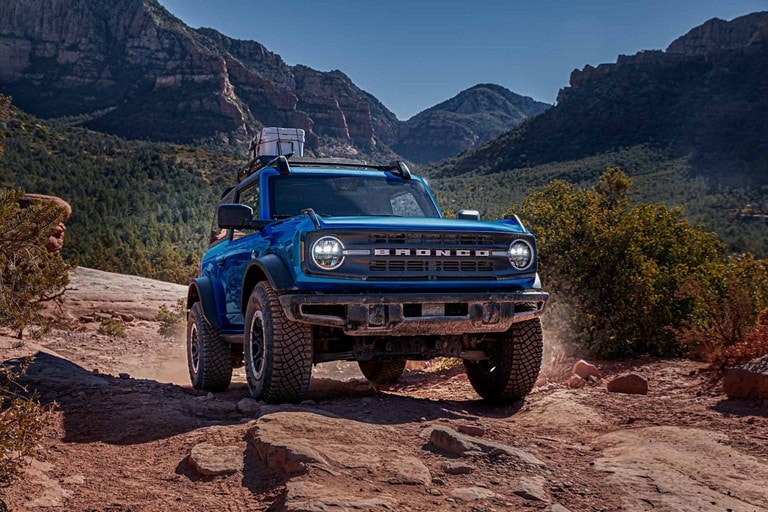 A selection of easy-to-remove doors and tops. Purposeful off-road design. Rugged hardware and components. Attachable tents, multi-functional roof racks and accessories. Wherever your journey calls, Bronco® SUV answers.
...less
Available summer 2023.
Always determine the water depth before attempting a crossing and proceed slowly. Refer to your Owner's Manual for detailed information regarding driving through water.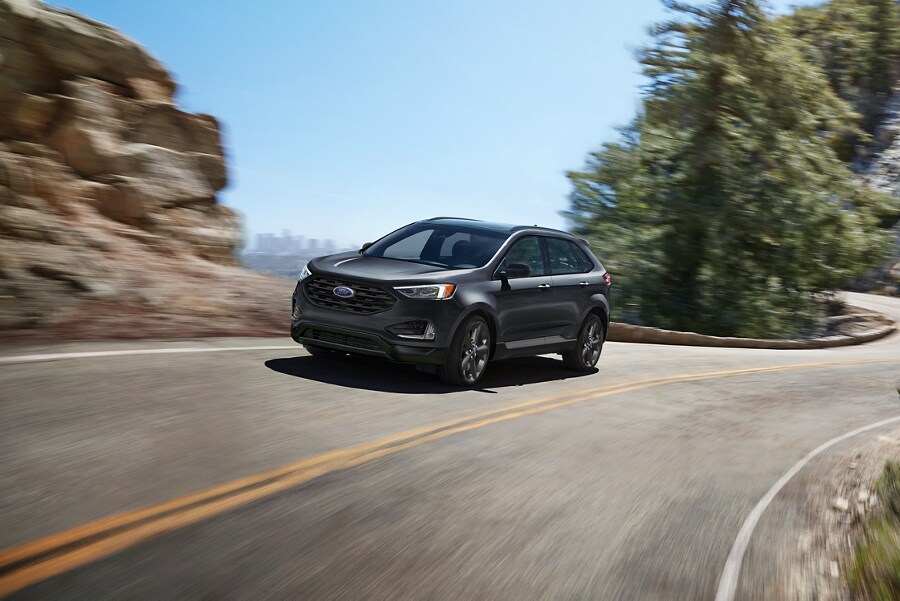 Edge® delivers you, your passengers and all your stuff in style and comfort. You'll love its quiet cabin, solid ride and spirited handling.
...less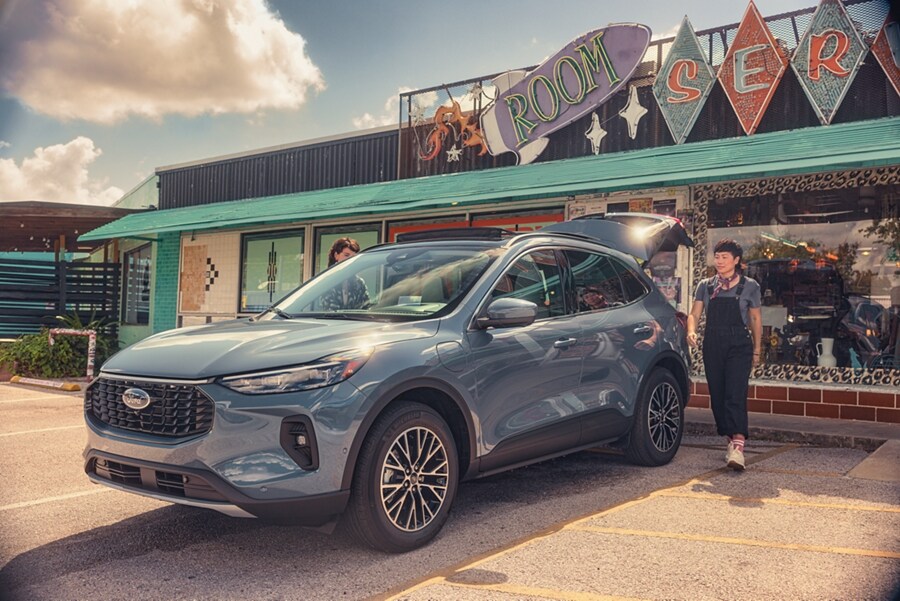 The 2024 Escape was designed to be your getaway from the everyday.
...less
Available to order now. Optional equipment shown.
The 2023 Ford Explorer® SUV helps you and yours live life to the fullest. Adapting to your needs, keeping you connected and providing the capability to experience the world on your own terms.
...less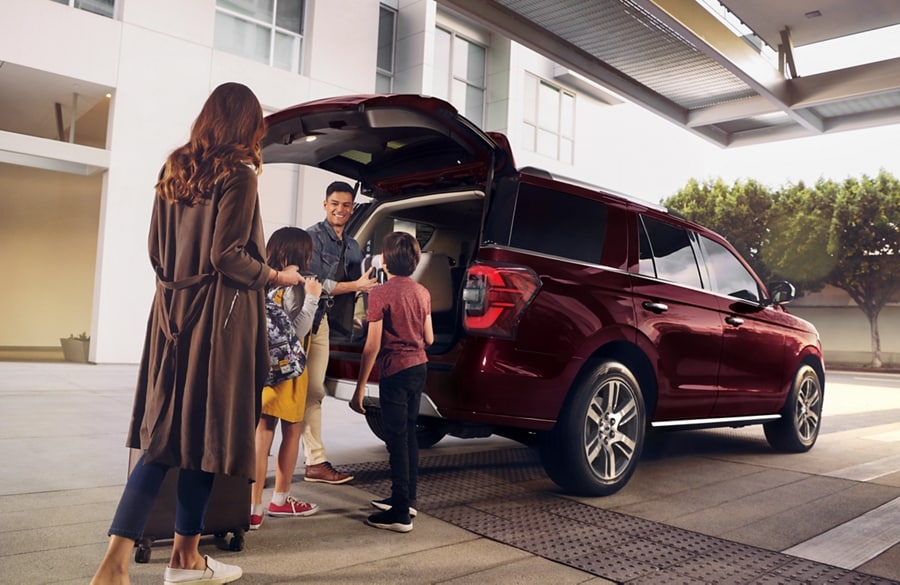 Style, comfort and capability both on and off-road. Let the 2024 Expedition® be your base camp for adventure.
...less