240/320 miles
EPA-Estimated Range - Standard / Extended-Range
171
Key Features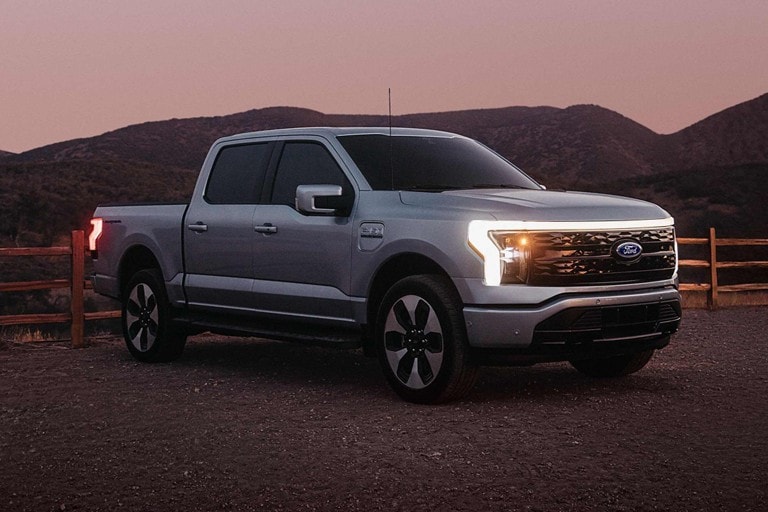 Signature Front Lighting
Undeniably Built Ford Tough® with a high-tech flair, the distinctive LED lighting design brings a bold new look to a familiar face. With lighting that wraps around the headlamps and extends across the entire front of the hood, there's no mistaking this truck when it's charging down the road.
...less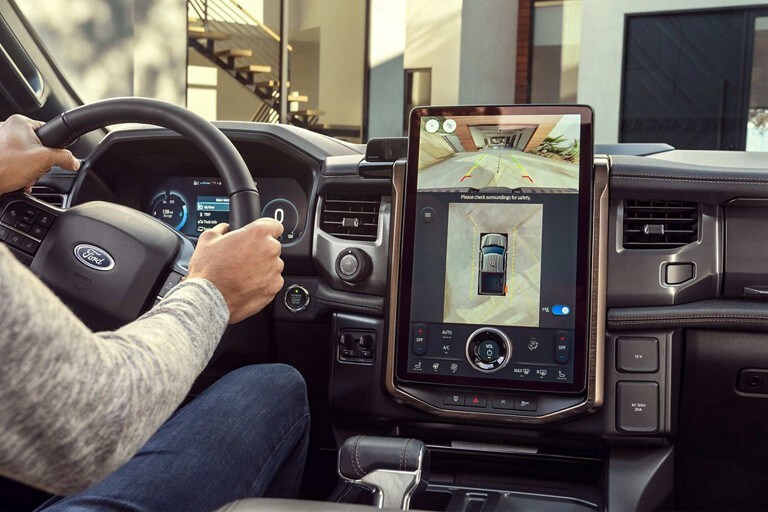 360-Degree Camera
With the 360-Degree Camera you have a bird's-eye view all around your truck. This feature allows four camera – one in the grille, one in the tailgate, and one under each side-view mirror to create a 360-degree view.10
...less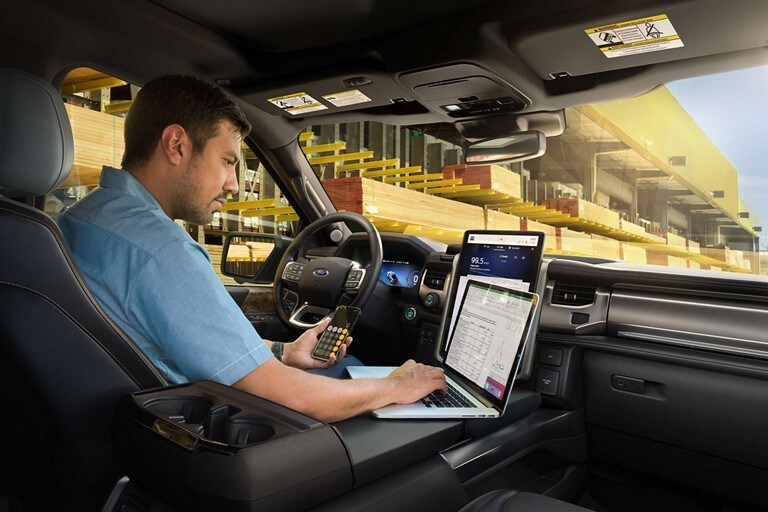 Interior Work Surface
For those times when getting your hands dirty means dusting off your keyboard. The interior of your F-150® Lightning® becomes more productive with a stow-away shifter. The available Interior Work Surface folds directly from the center console, turning your F-150 Lightning into your mobile office.
...less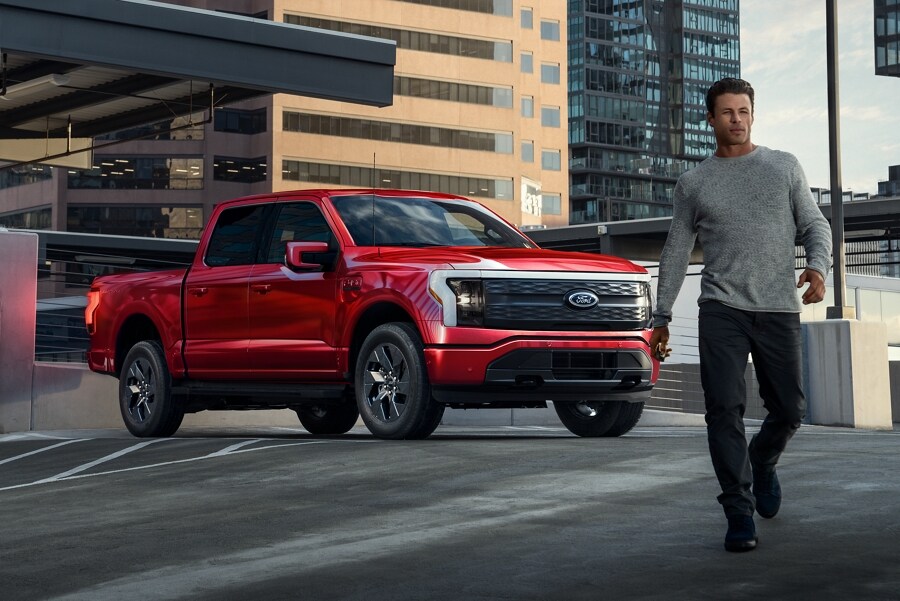 The Future Demands to be Driven
Get a thrilling taste of the F-150 Lightning® experience.
...less
Exterior Features
Accessories
Interior Features
Packages
Power and Handling
Safety