Seating for (2-door/4-door)
4/5
Seating for (2-door/4-door)
Key Features
Perforated Plaid Inserts with Leather-Trimmed/Vinyl Seating
Improved breathability, comfort and maintenance are the hallmark of this kind of seating. The leather trim gives it a more upscale look, without sacrificing the vintage vibe.
...less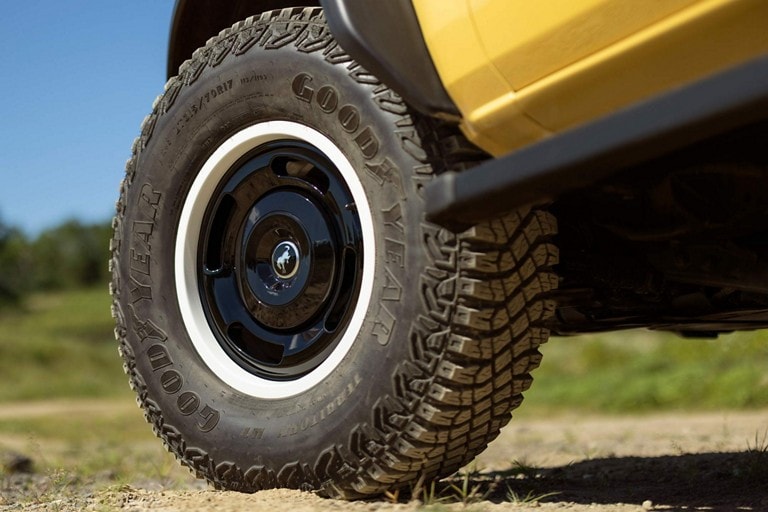 17" "Dog-Dish" style Black High Gloss-Painted Aluminum with White Wall
"Dog dish" because they resemble an upturned dog dish. They snap over the center of the wheel, and with the white accent walls on the wheels, make a unique, throw-back statement on any trail.
...less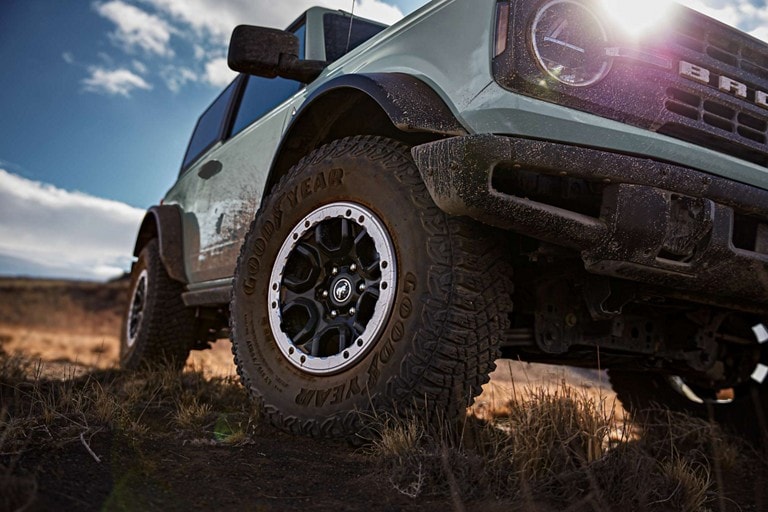 Sasquatch® Package
Has several turn-key off-road features so there's no need to piece together your own. From the large 35-inch tires and electronic-locking front and rear axles to the 4.7 final drive ratio, with Bilstein™ Position-Sensitive Dampers and fender flares — these rugged components work together to provide the ultimate driving experience on any terrain. Not available on Raptor®
...less
Power and Handling
Interior Features
Exterior Features
Safety
Packages