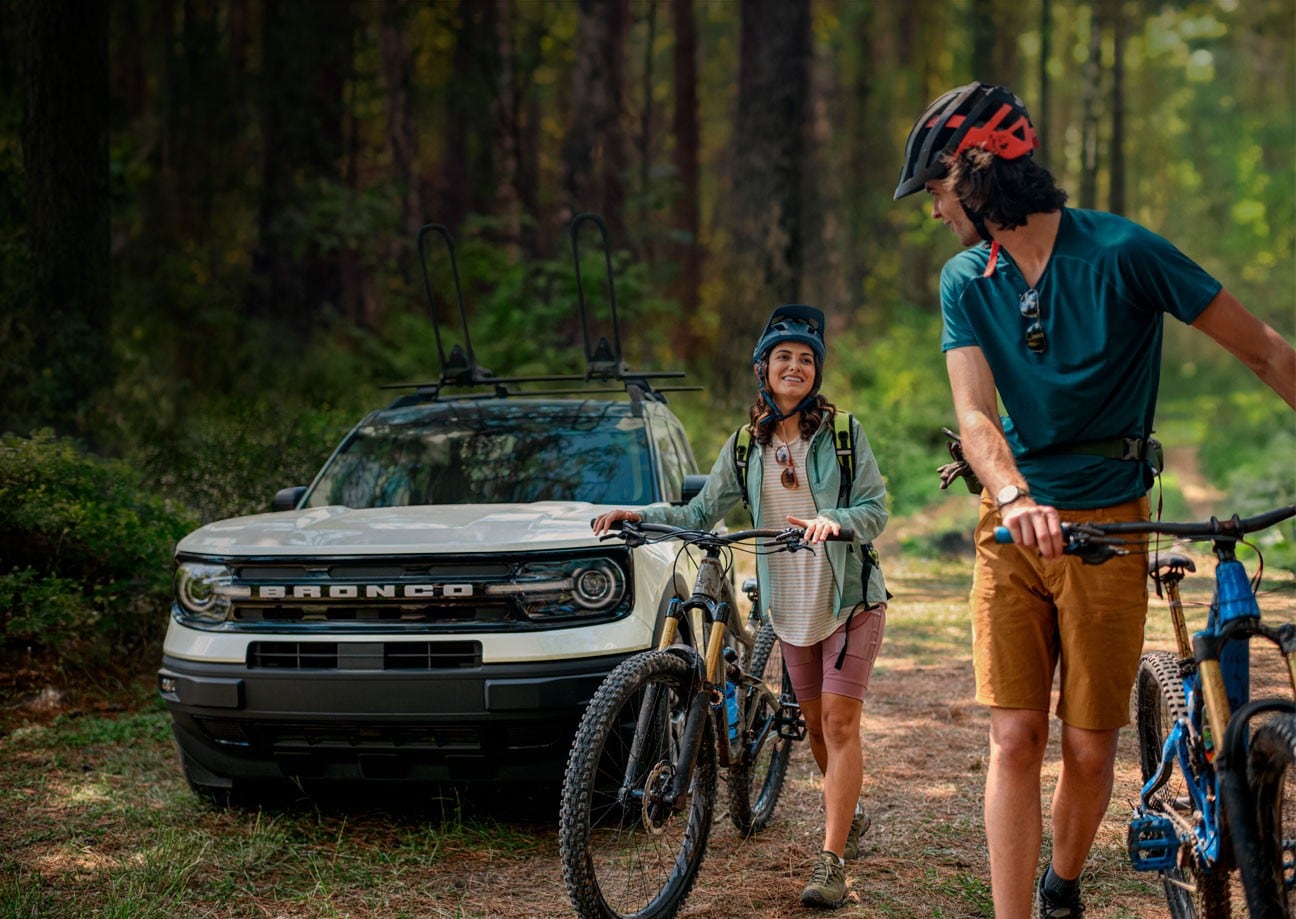 Get Outdoors In The Bronco® Sport
Forge your own path and take the scenic route.
Enjoy The Ride With Features Made For Drivers
Driving should be far more than just getting to your destination. In the Bronco® Sport, we think you'll truly enjoy the ride.
...less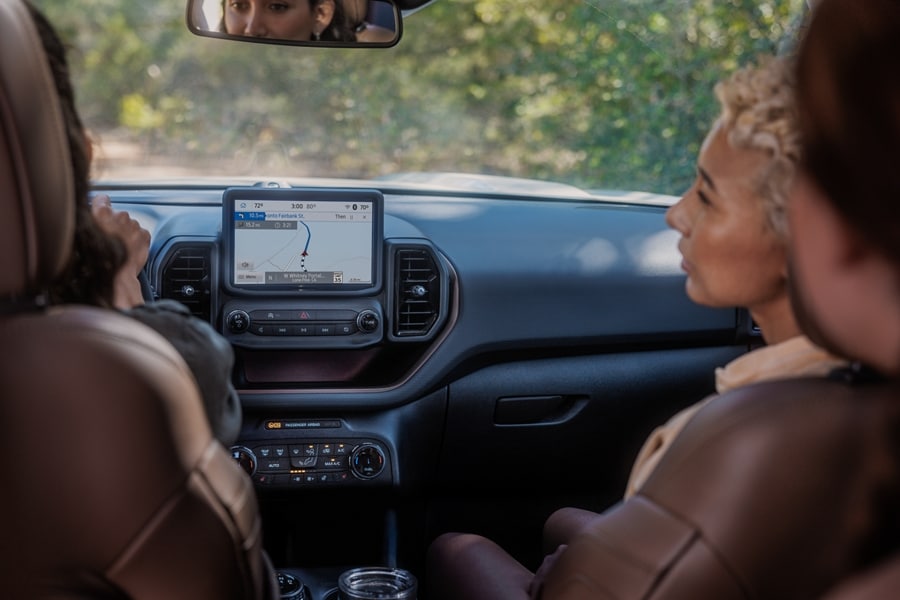 Seating Capacity For Five
And extra headroom for taller friends. That's because of the safari-style roof of the 2024 Ford Bronco® Sport SUV.
...less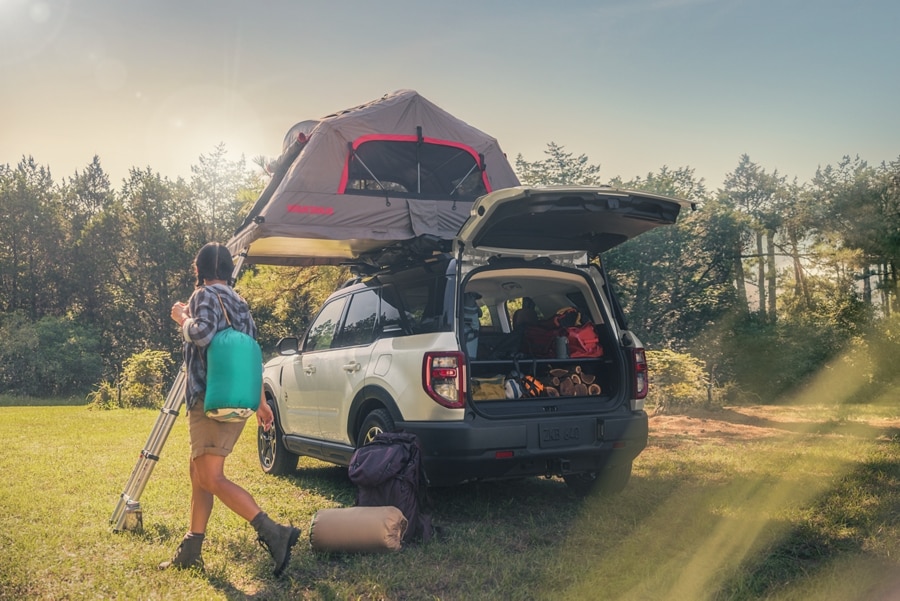 Customizable Accessories
On the roof, in the back, or mounted-we have your accessories covered.
...less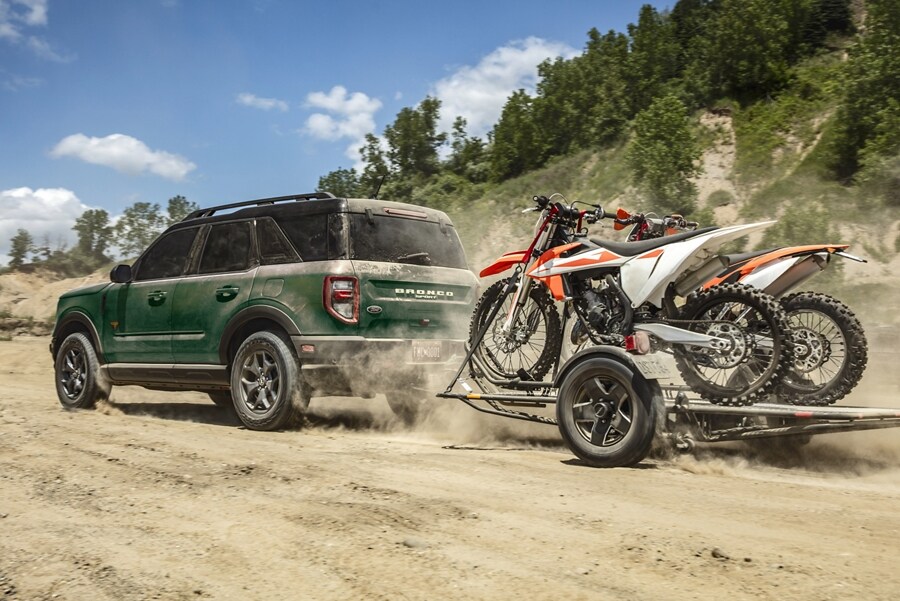 Towing Capacity
When properly equipped, Bronco® Sport has the towing capability to help you take what you need to seize the day.
...less
A Model For Every Journey
Calling explorers and the young at heart. The Bronco® Sport SUV is offered in five available trims to match your style.
...less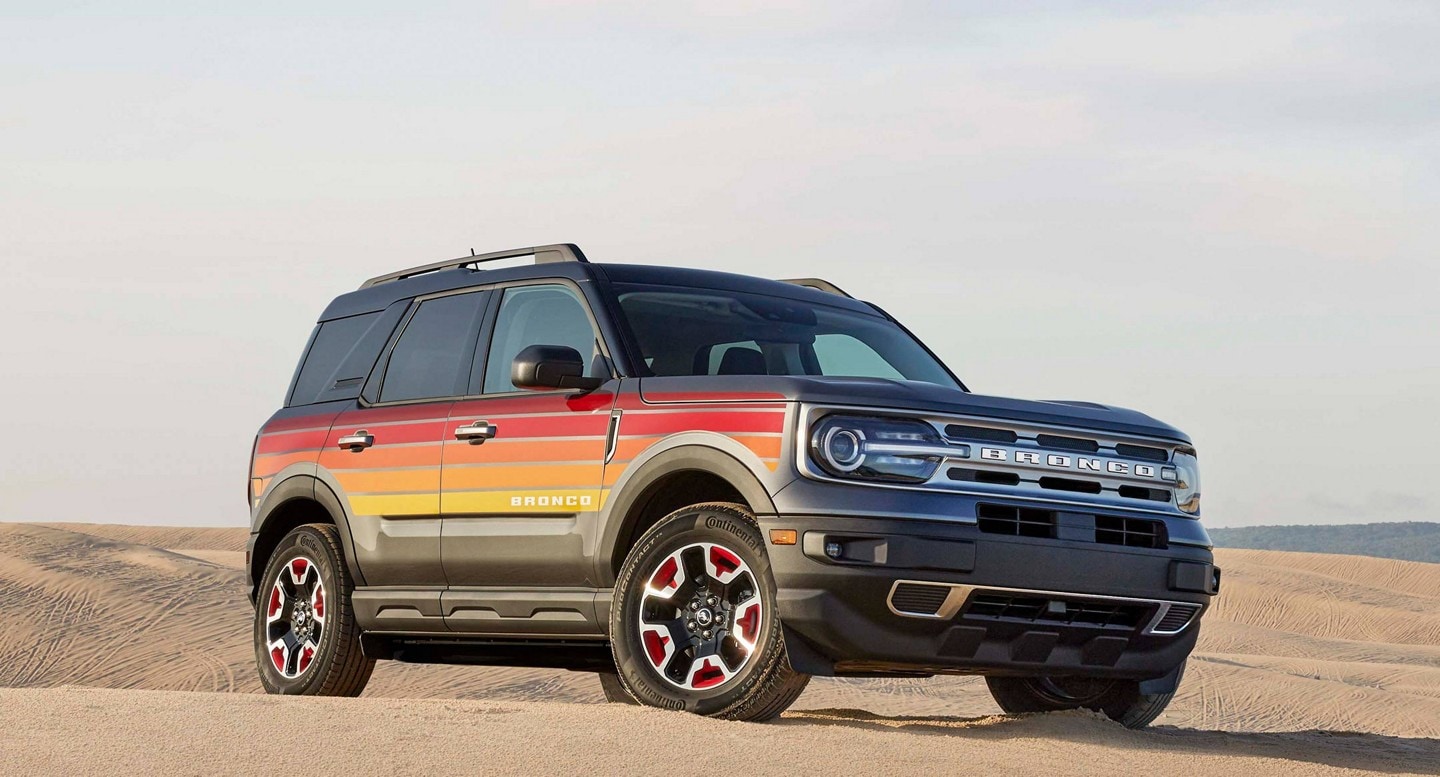 Bronco® Sport Free Wheeling™
For those with an adventurous spirit, the new Bronco® Sport Free Wheeling™ model has rolled in.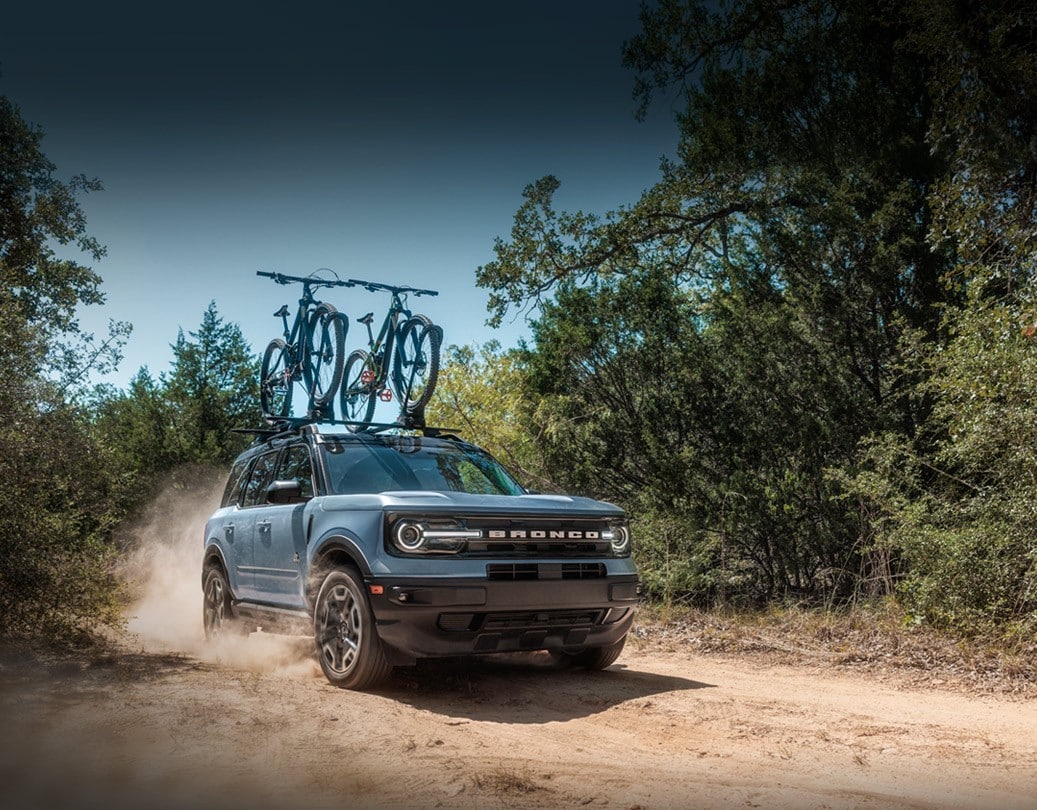 High performance in various terrains are possible when properly equipped.
Tech For The Trail
Maps, music and more are ready for the trail too.
...less
360° Colorizer
*Extra-cost option.
Bronco® Sport Badlands® model shown. Computer-generated image shown.
360° Colorizer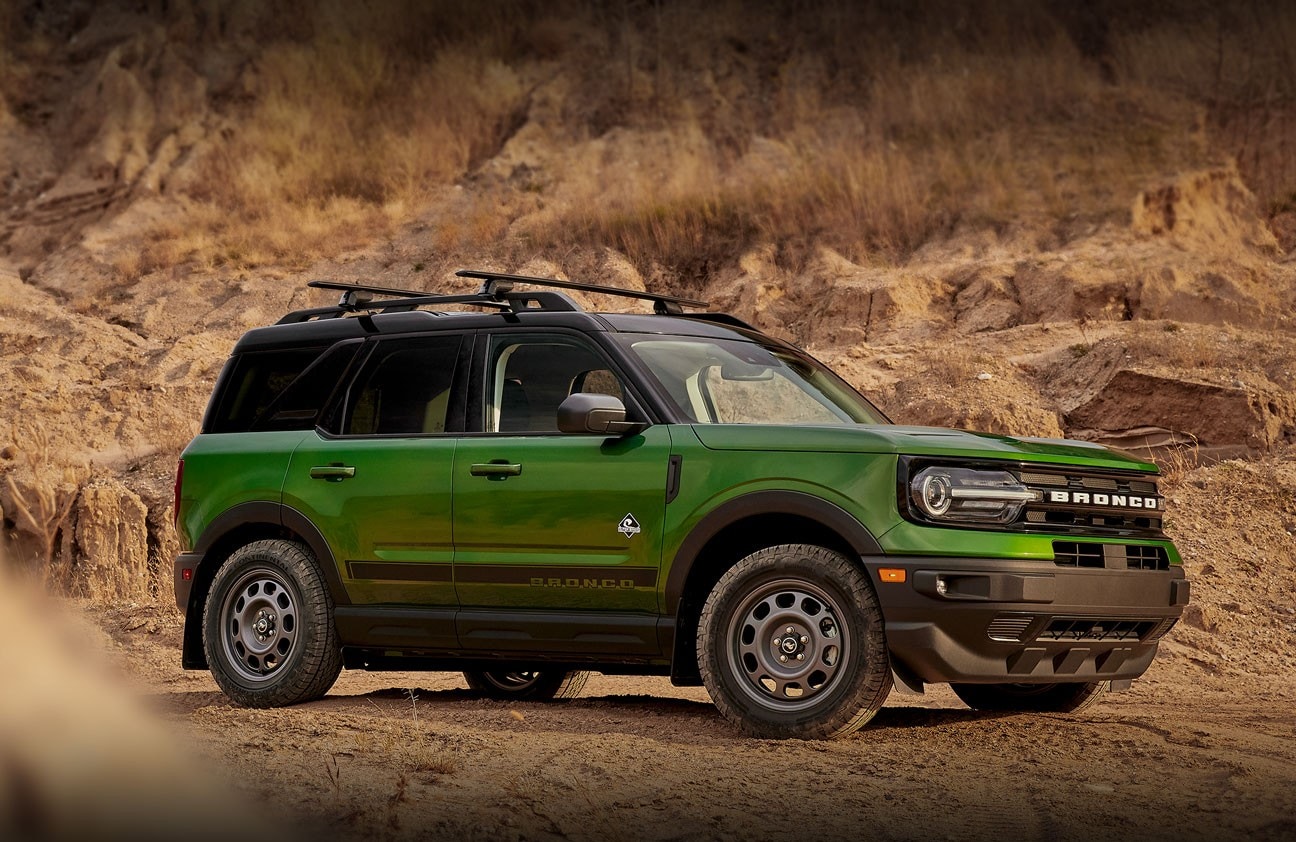 For the rough and tumble adventure seekers, there's the Black Diamond™ Off-Road Package.