Ford Insure.* Your Safe Driving Saves You Money.
Insurance that lets you earn discounts for safe driving. Ford Insure puts you in control, offering a maximum discount of 40% from your policy. Ford Insure uses the FordPass App™** with FordPass Connect™† in your 2020 or newer model-year Ford†† to gauge your driving habits and calculate a discount based on how you drive. 
...less
Easily earn savings.

 

By insuring your vehicle with Ford Insure, you have the ability to earn a maximum discount of 40% off your insurance. While that discount is being calculated, you automatically get a 10% discount just for signing up. * Plus, you can potentially enjoy even more savings by bundling other vehicles and your home into your Ford Insure portfolio.


Earn your discount in 4-6-months.

 

Ford Insure makes it easy to save. If you're not satisfied with the result, you have the option to do it over by calling 1-833-FORD-183 .




Get personalized feedback.

 

You can use the Nationwide® SmartRide® portal to get real-time, personalized feedback on where you're at with your discount. It provides you with updates on what discount you're likely to earn and also gives you tips on how to improve your driving performance, so you can save even more.

Steps to More Savings:
1. Get a quote. Getting a quote online is quick and easy. Start your quote here.

2. Purchase your policy and immediately receive a 10% discount. Once you have a quote and have purchased your 2020 or newer model-year Ford, add your vehicle to the FordPass App and activate FordPass Connect to get started. You'll then begin data sharing to calculate your final driving behavior discount.
3. Let FordPass Connect gather your driving data and track your progress in the Nationwide SmartRide portal. The portal will also provide feedback on your performance.
4. Receive your final discount for your next policy. At the end of the four to six month data collection period, you'll be notified of your final discount, with a maximum of 40%.
...less
What Ford Insure Measures
Your driving trends will determine your discount based on four factors:

...less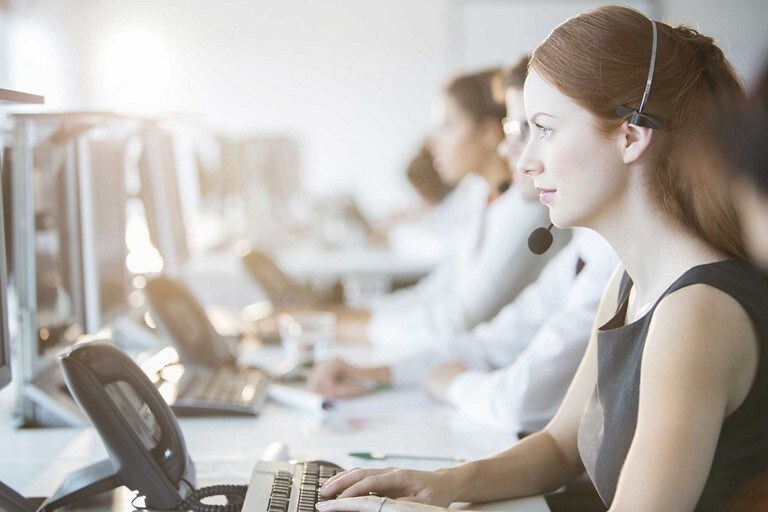 NEED HELP?
Call a Ford Insure representative at 1-833-FORD-183 (Hours 9 a.m.-7 p.m. EST M-F) or visit the FordPass App.
...less
Eligibility
Ford Insure is now available in the highlighted states shown on the map below for eligible 2020 or newer model-year Ford vehicles.††
††Available on 2020/2021 model-year Ford vehicles which are compatible with the embedded modem. Requires FordPass App and FordPass Connect service. Not available on 2020 F-150 and Fusion Plug-in Hybrid, 2020/2021 GT and F-650/F-750.
...less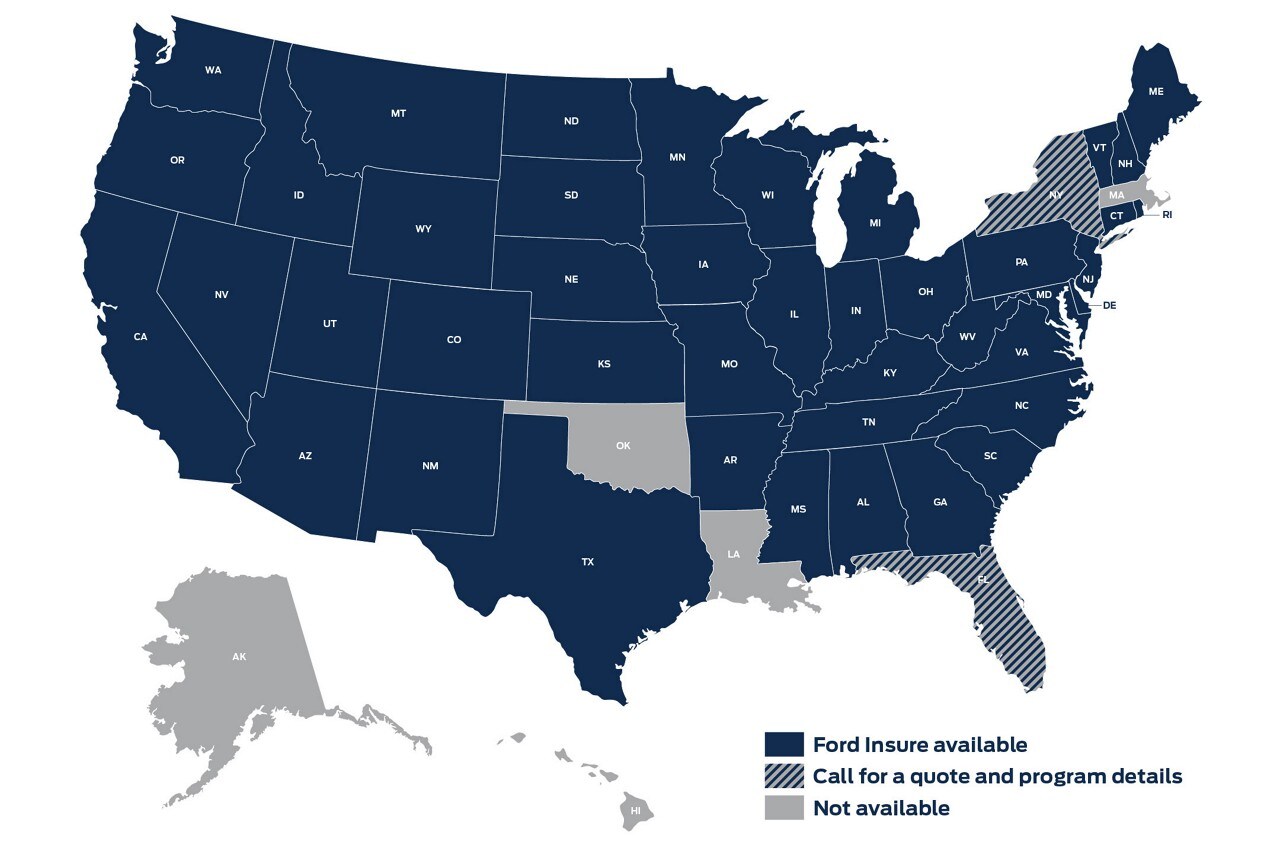 Where can I obtain a Ford Insure policy?
How do I know if my vehicle is eligible for Ford Insure?
Can I bundle my home and auto, or other vehicles?
Who is Ford Insure underwritten by?
How is my driving score calculated?
Several people drive my vehicle. How does this affect my insurance price?
When do I get my discount?
How often is my discount calculated?
Is there a way to improve my final discount?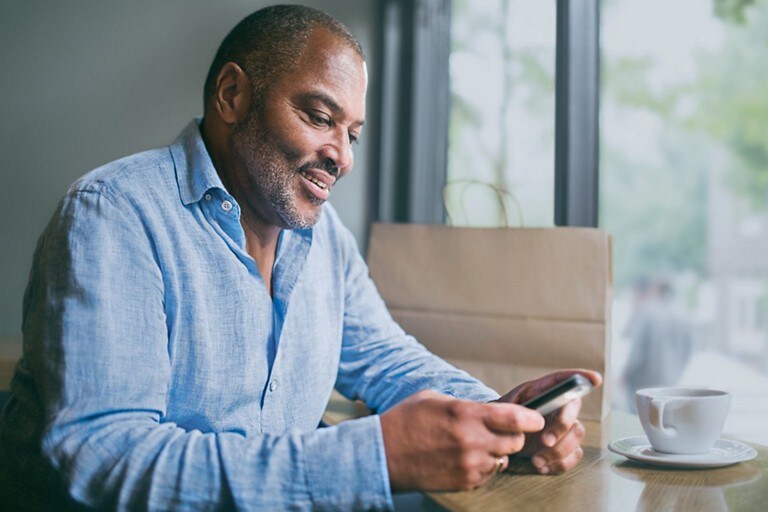 Policy and Claims

Ford Insure, underwritten by Nationwide, works hard to help you get things back to the way they should be. You can submit an insurance claim with Nationwide through the following link or by calling 1-800-421-3535.
...less


*American Road Services Company LLC (a Ford affiliate) is the licensed insurance agency offering Ford Insure which is underwritten by Nationwide Mutual Insurance Company and affiliates. Home Office: Columbus, OH. Ford Motor Company and Ford Credit are not insurance companies or agents. Subject to underwriting guidelines, review and approval. Details and availability varies; program criteria differ in California. Discounts do not apply to all coverage elements; actual savings vary by state, coverage selections, rating factors and policy changes. The enrollment discount applies during data collection; the final discount is calculated according to driving behavior and could be zero. The final discount applies at the next policy renewal and is subject to change based on actuarial support at subsequent renewals or with changes in drivers or vehicles on the policy.
**FordPass, compatible with select smartphone platforms, is available via a download. Message and data rates may apply.
†FordPass Connect (optional on select vehicles), the FordPass app, and complimentary connected service are required for remote features (see FordPass terms for details). Connected service and features depend on compatible AT&T network availability. Evolving technology/cellular networks/vehicle capability may limit functionality and prevent operation of connected features. Connected service excludes Wi-Fi hotspot. At purchase, the FordPass Connect modem is connected and sending vehicle data (e.g., diagnostics) to Ford. To disable, or for more information, see in-vehicle connectivity settings. Learn more at FordConnected.com.
††Available on 2020/2021 model-year Ford vehicles which are compatible with the embedded modem. Requires FordPass App and FordPass Connect service. Not available on 2020 F-150 and Fusion Plug-in Hybrid, 2020/2021 GT and F-650/F-750.
‡Original equipment parts endorsement is optional. Terms, conditions and limitations apply.
Nationwide, the Nationwide N and Eagle, Nationwide is on your side, and SmartRide are service marks of Nationwide Mutual Insurance Company.