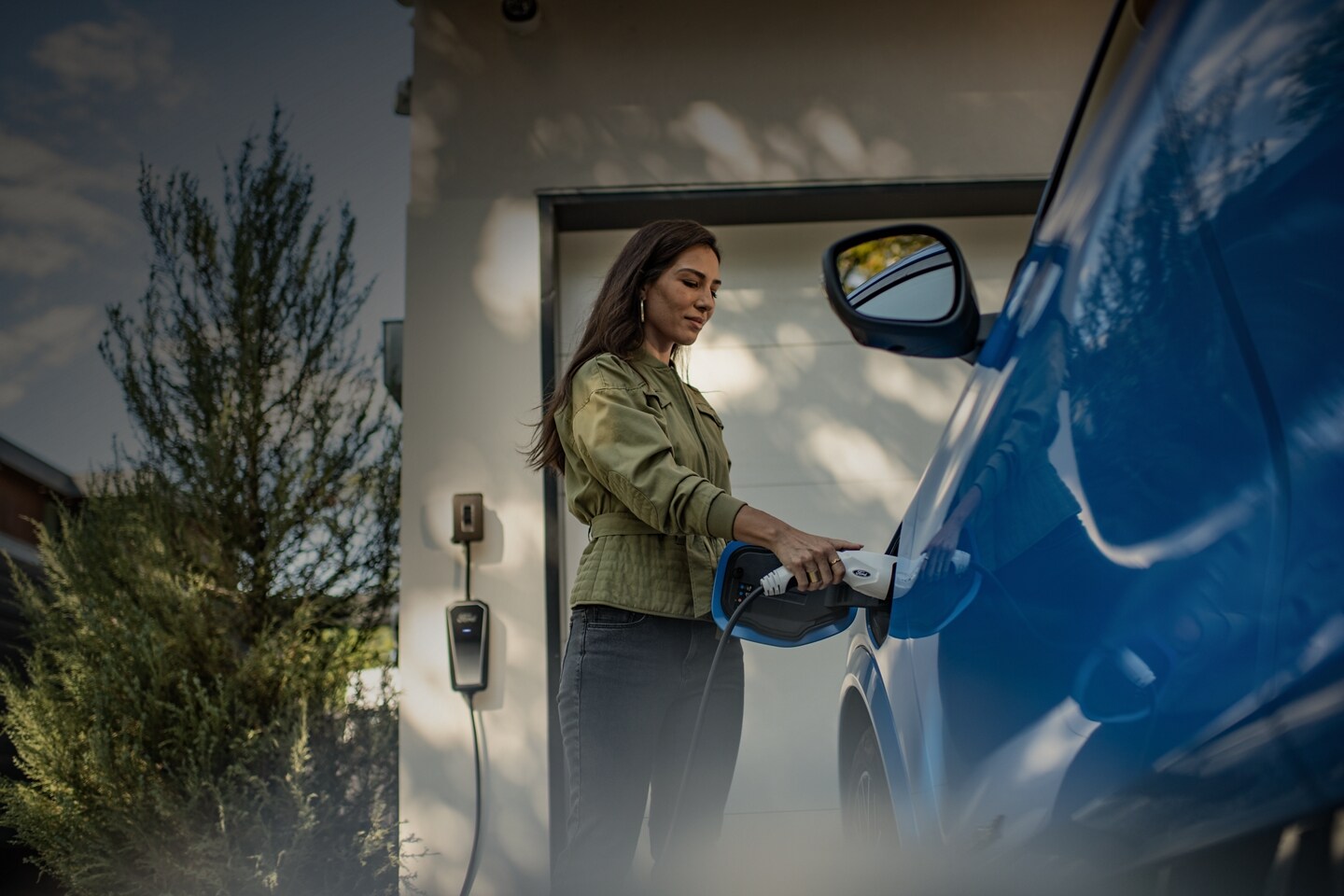 Charging a Ford EV at Home
Get home. Plug in. And the next morning, wake up with a Ford that's charged and ready to go. Charging at home is easier than you think.
...less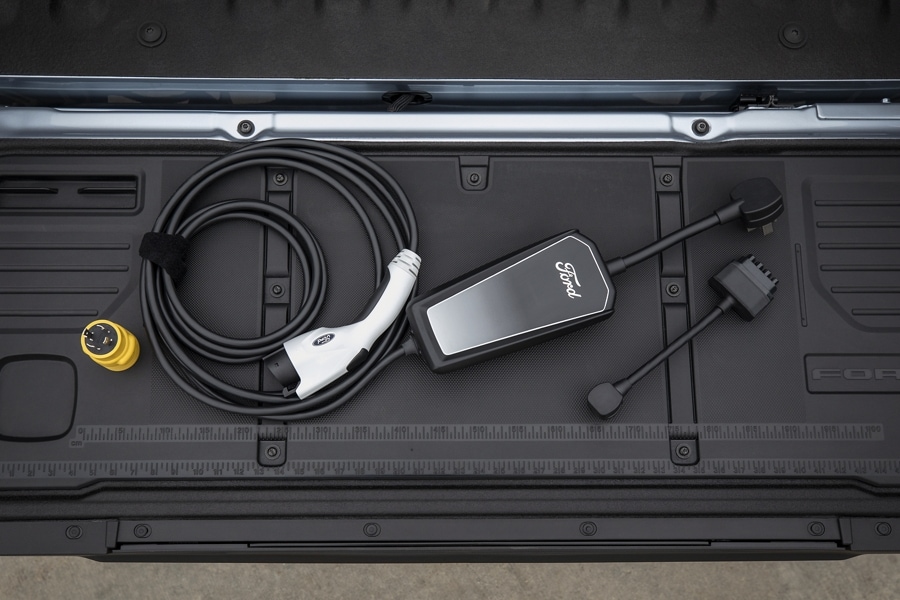 Ford Mobile Power Cord
Plug it into any 240V NEMA 14-50 outlet – just like the one you use for an electric clothes dryer. It can also be used with the more common 120V outlet, for charging at a lower speed. If you have an average commute? It could be an ideal way to fully charge an EV overnight.
...less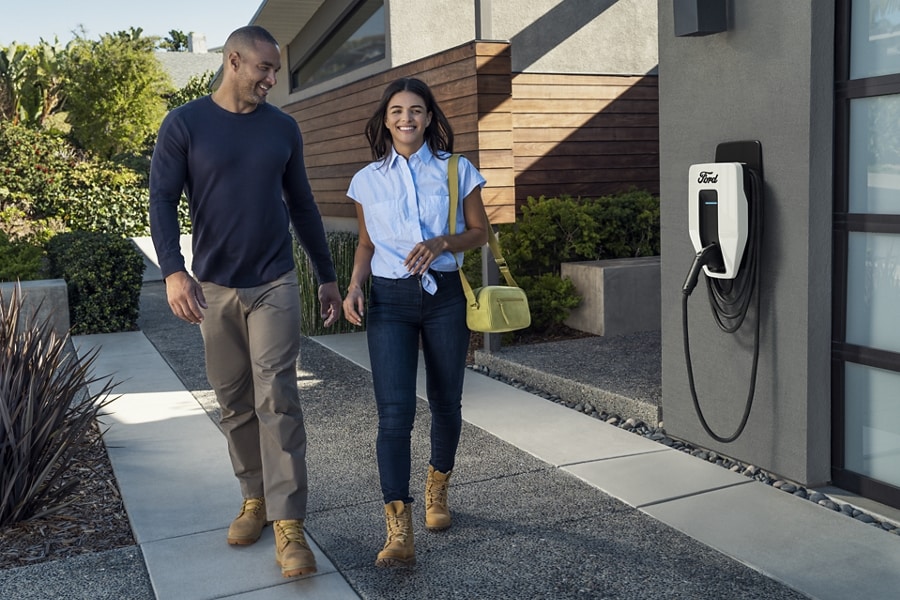 Ford Charge Station Pro
The most versatile way to unlock a Ford EV's full potential. When properly installed, it delivers fast charging and enables scheduled charge times for potentially lower utility rates. It also allows a Ford F-150® Lightning® to provide Intelligent Backup Power to your home. *
...less
*When home is properly equipped and home transfer switch disconnects home from grid.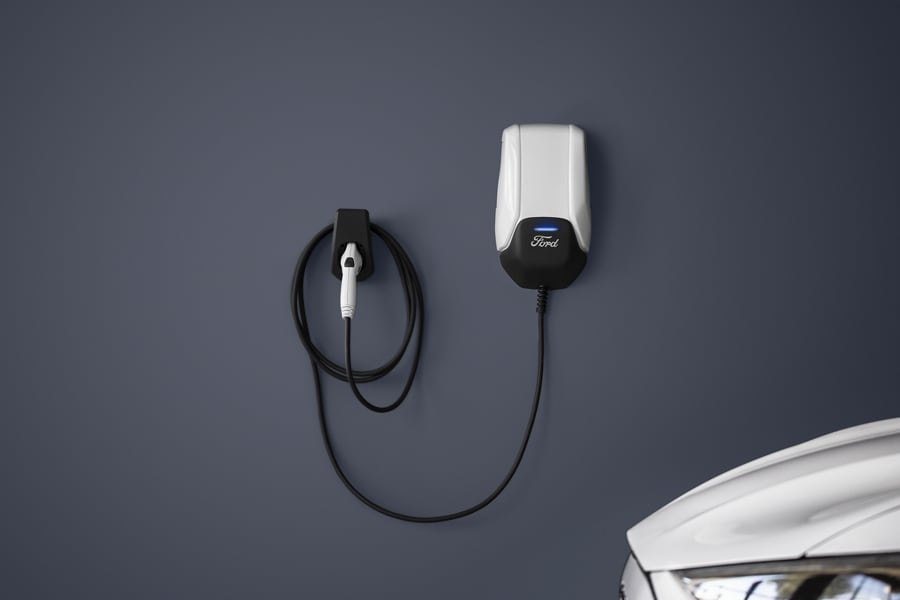 Ford Connected Charge Station
If you don't want to use Intelligent Backup Power with your F-150® Lightning®, or if your EV doesn't have the capability, consider a professionally installed Ford Connected Charge Station. It still lets you set departure times and precondition your vehicle, using the FordPass® App. 164  
...less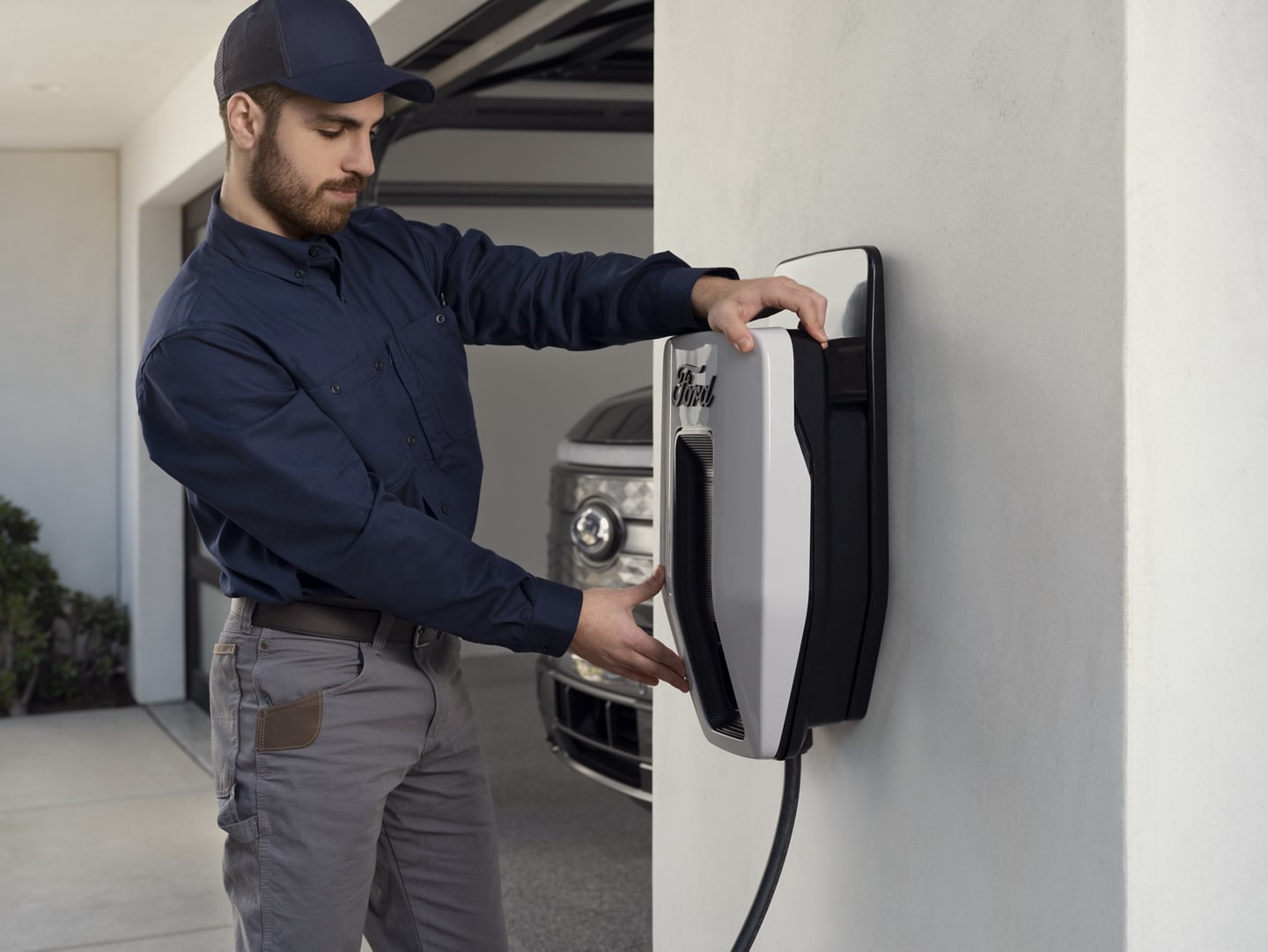 The Importance of Proper Installation
When installing any hard-wired Ford charge station, we recommend using one of our preferred providers. Of course, if you already have a trusted electrician, we'll help them get the job done.
...less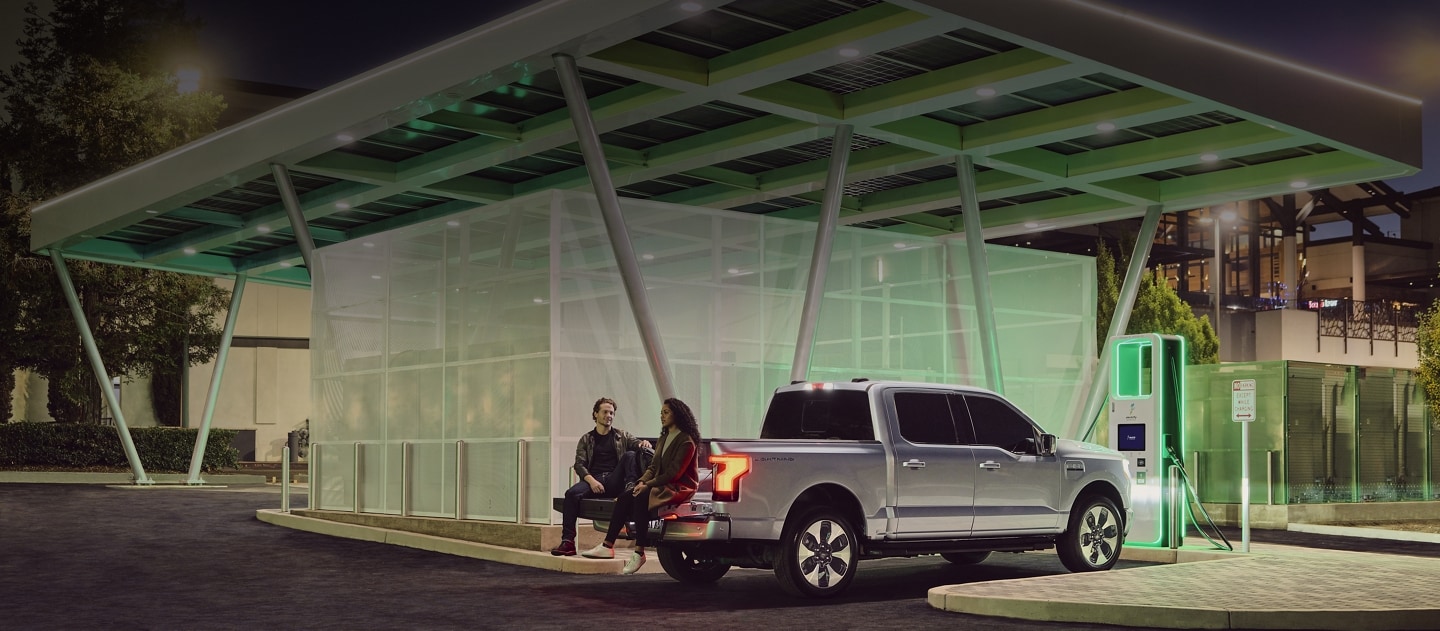 Charging a Ford EV on the Road
The BlueOval™ Charge Network is the largest public charging network in North America.
174
Get access to thousands of charging locations while away from home.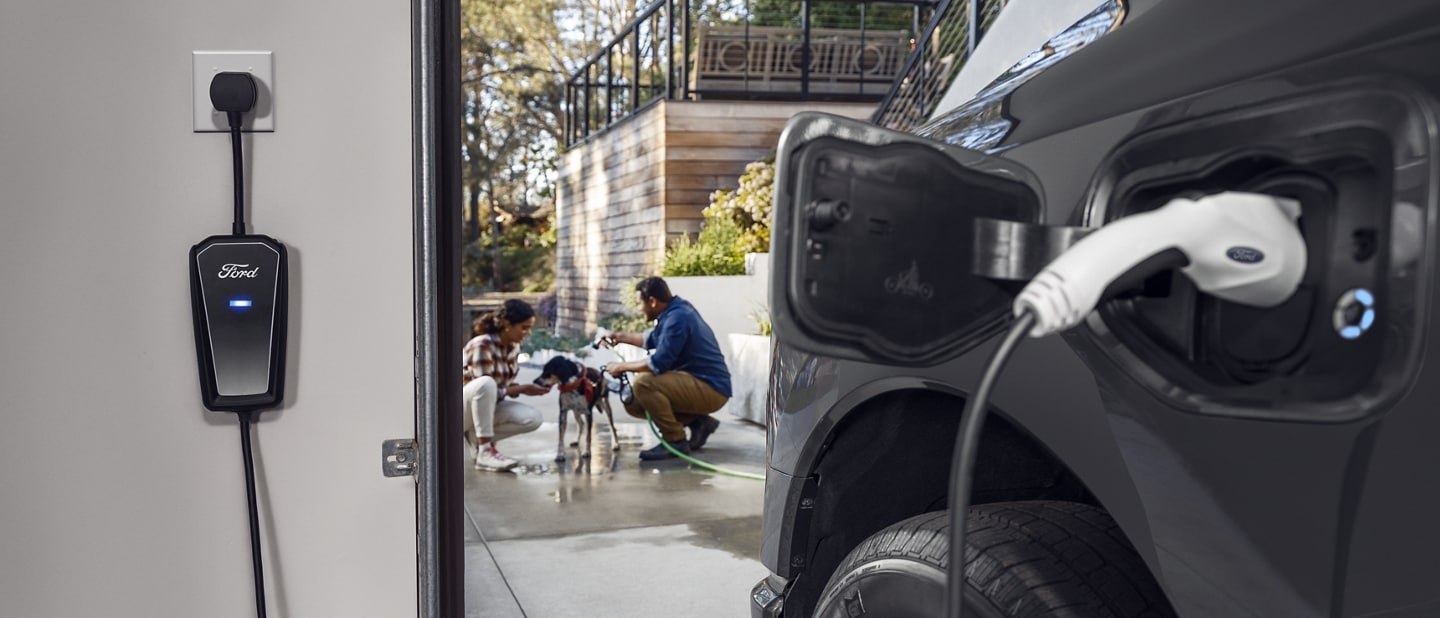 Want to Dig a Little Deeper?
If you want to plug into more charging info, here's more.
...less