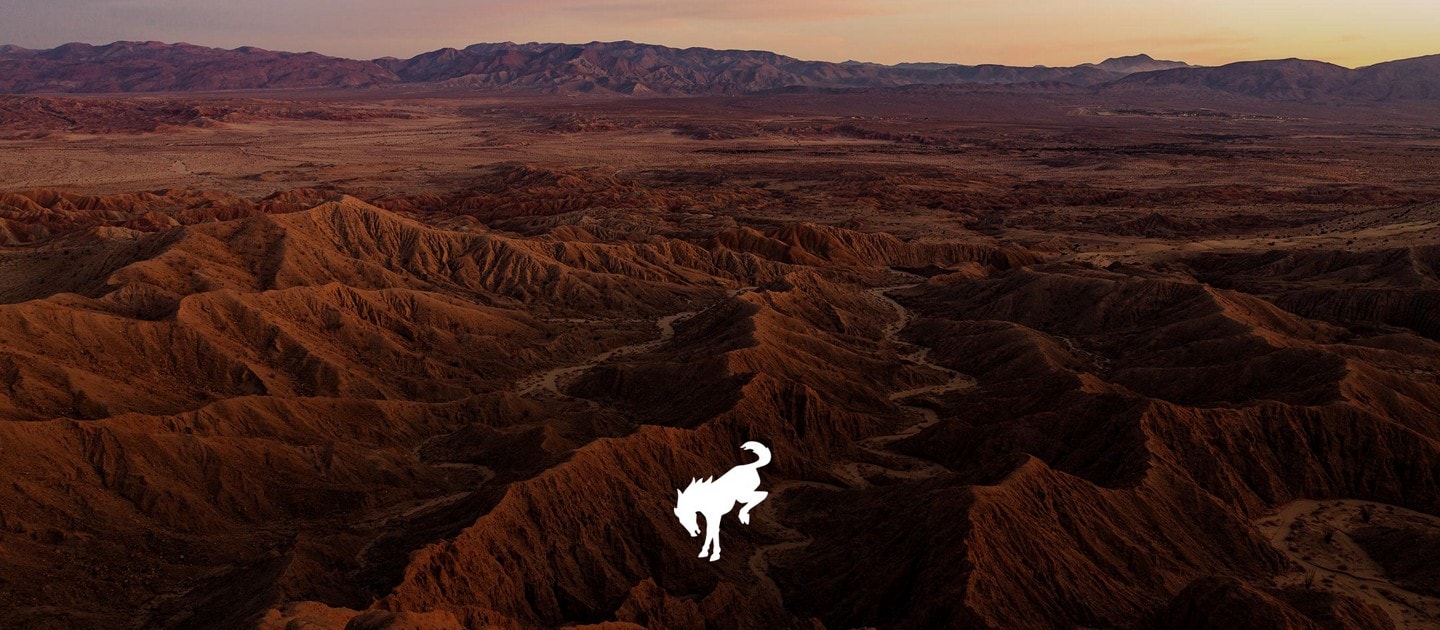 Ford Bronco: A Wild History
While the 2021 Bronco makes for one thrilling adventure partner, this isn't its first rodeo. In 1966, this new breed of off-road vehicle stampeded onto the scene and into wild hearts everywhere, setting the mold for the modern SUV.
Generation 5: The "Original Body Style"
1992-1996
Information on this page was sourced from "Ford Bronco: A History of Ford's Legendary 4x4" by Todd Zuercher
...less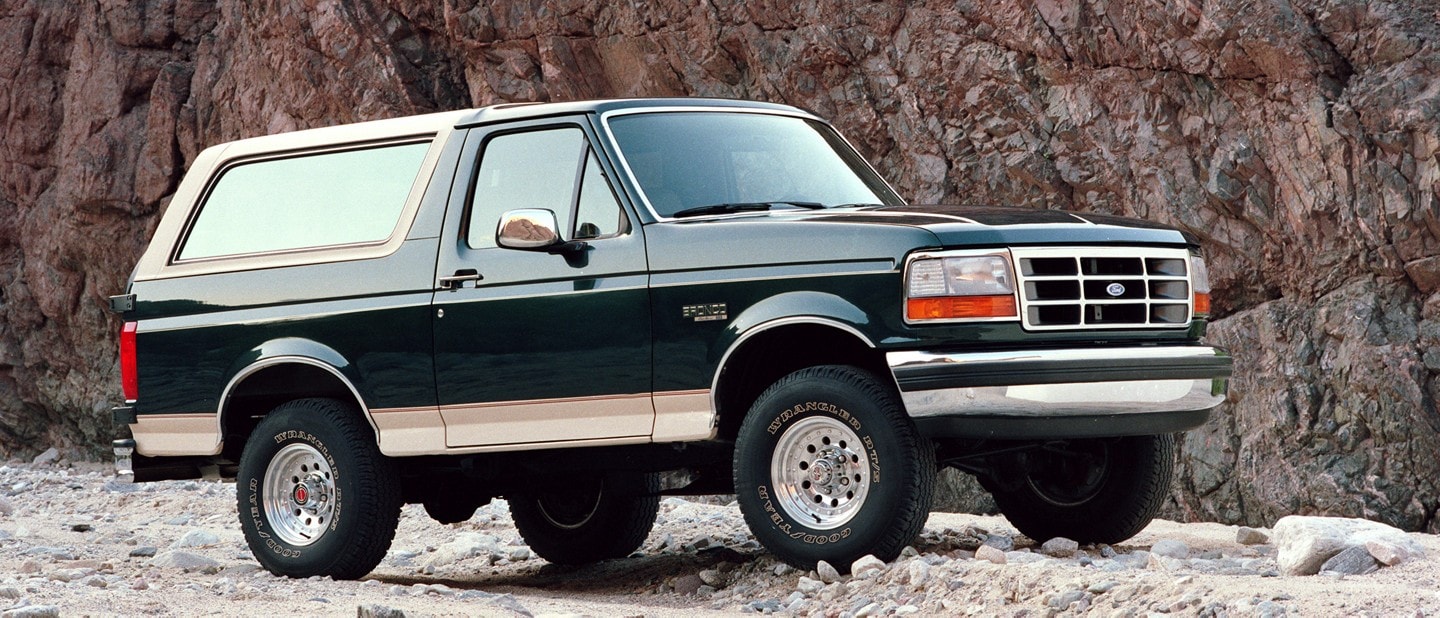 Looks that Thrill
In addition to its several key safety innovations, the fifth (and final, for years to come) generation of Bronco was famously easy on the eyes. This latecomer to the fold featured a more aerodynamic design, plus a host of other stylish updates, both inside and out.
...less
Riding Out in Style
Dubbed the "Original Body Style (OBS)" by Bronco insiders, Generation 5 boasted cleaner lines—particularly on the front end—than earlier series. Designers further enhanced the aerodynamics, which included streamlined exterior mirrors. Accentuating its fresh profile, Bronco came with an exciting, new collection of paint colors and combinations—rumored to be some of the most stunning of its 30-year run.
...less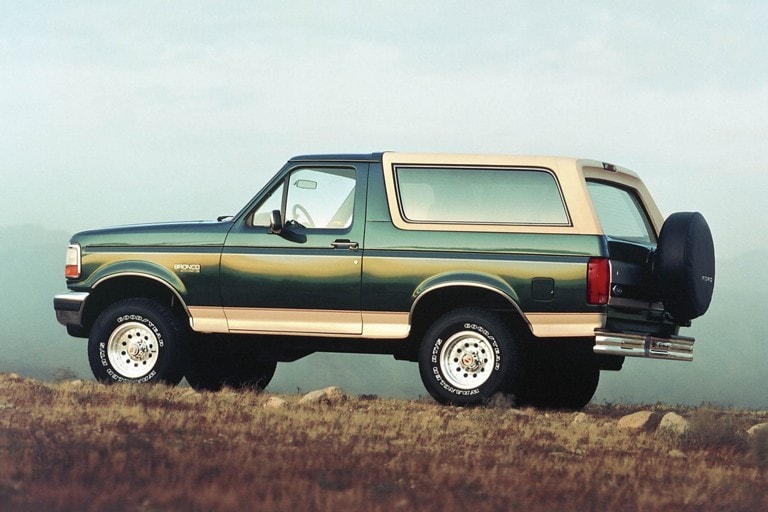 Confident Capability
Safety was another area that saw advancements in Generation 5. In 1992, 3-point safety belts were added for rear seat passengers, while 4-wheel anti-lock brakes became available in 1993. An airbag was added to the steering wheel in 1994.
...less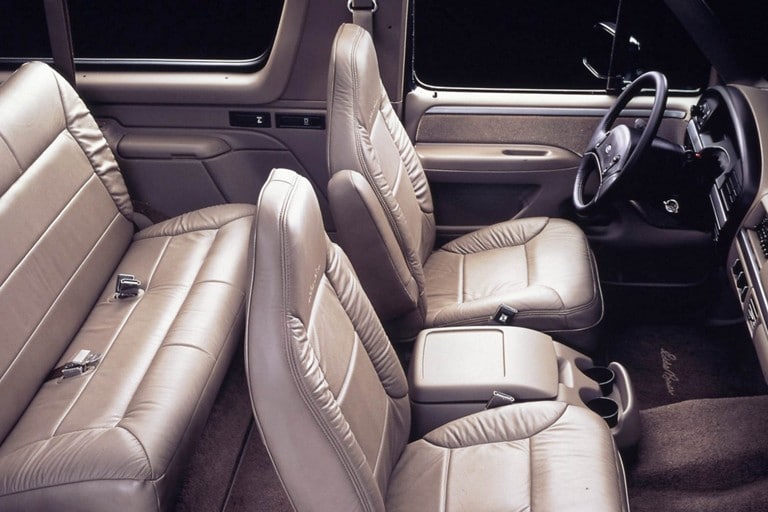 Rugged Outside. Refined Inside.
To match its jaw-dropping exterior, designers dialed up Generation 5's interior style, luxury and overall convenience. The makeover featured new gauges, a digital odometer, rotary climate controls and the most premium sound systems Bronco had ever offered. Other highlights included an auto-dimming rearview mirror, illuminated visor mirrors, an overhead console, a cargo net for the rear cargo area and more ergonomically placed power window and door locks.
...less
Bronco in Uniform
By Generation 5, Bronco's reputation for capability, durability and off-road prowess was well-established. In fact, Bronco was often the vehicle of choice for rangers in the United States Forest Service and Border Patrol officers.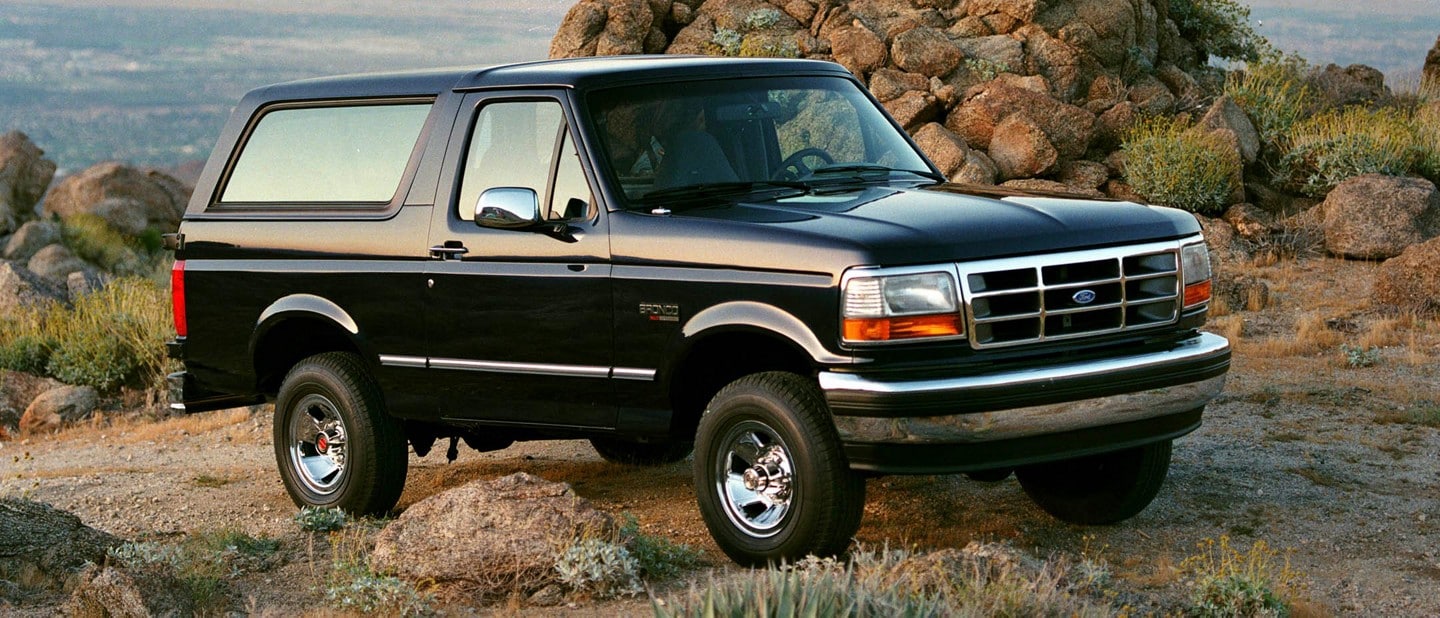 The Inside Story: The Final Lap
The last years of Bronco production produced revised aerodynamics and styling.
...less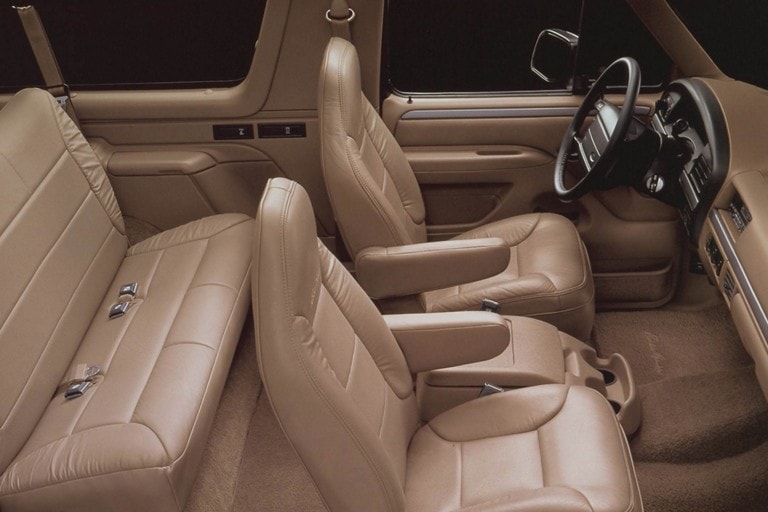 Seating Choices
Generation 5 seating configurations included front bucket low-back seats, a front bench seat, captain's chairs and a flip-fold rear seat. Leather seating was available for the first time in 1992 with the optional captain's chairs available in the XLT, Nite, and Eddie Bauer. In addition to the leather, the captain's chairs also gained power lumbar support for the first time.
...less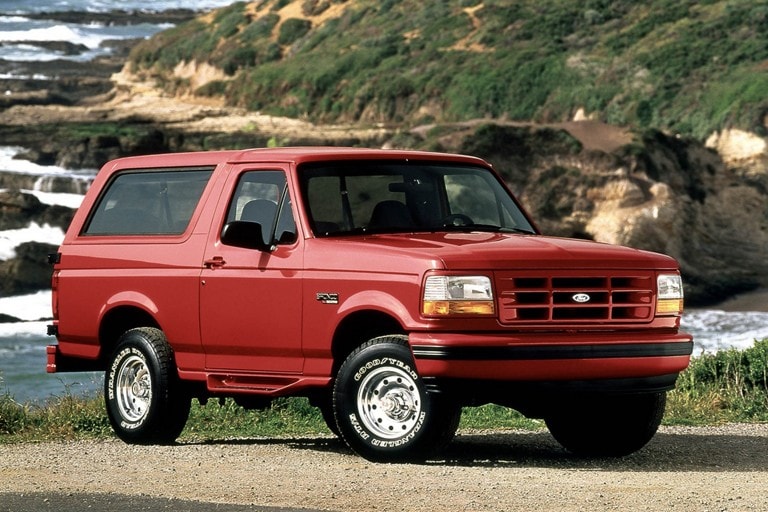 XLT Sport Package
Introduced for 1995, the XLT Sport package merged a premium vibe with the SUV's legendary rugged edge. Eye-catching accents included a monochromatic paint scheme with body-color bumpers, grille and cab steps. The XLT Sport as offered in Bright Red Clearcoat and Oxford White Clearcoat colors. This package was available in 1995 and 1996 models.
...less
OLD SCHOOL ENTHUSIASTS

Dig deep into some historical, all-purpose Bronco specifications.
...less