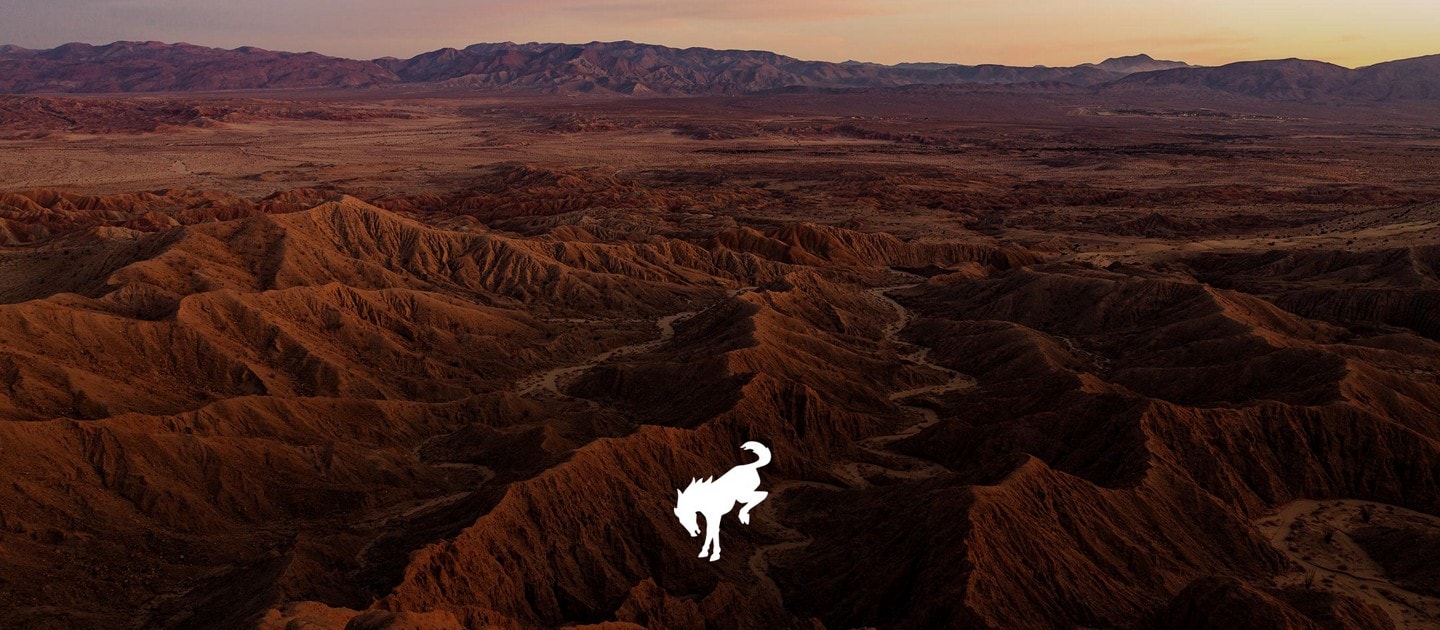 Ford Bronco: A Wild History
While the 2021 Bronco makes for one thrilling adventure partner, this isn't its first rodeo. In 1966, this new breed of off-road vehicle stampeded onto the scene and into wild hearts everywhere, setting the mold for the modern SUV.
Generation 4: The Aerodynamic Age
1987-1991
Information on this page was sourced from "Ford Bronco: A History of Ford's Legendary 4x4" by Todd Zuercher.
...less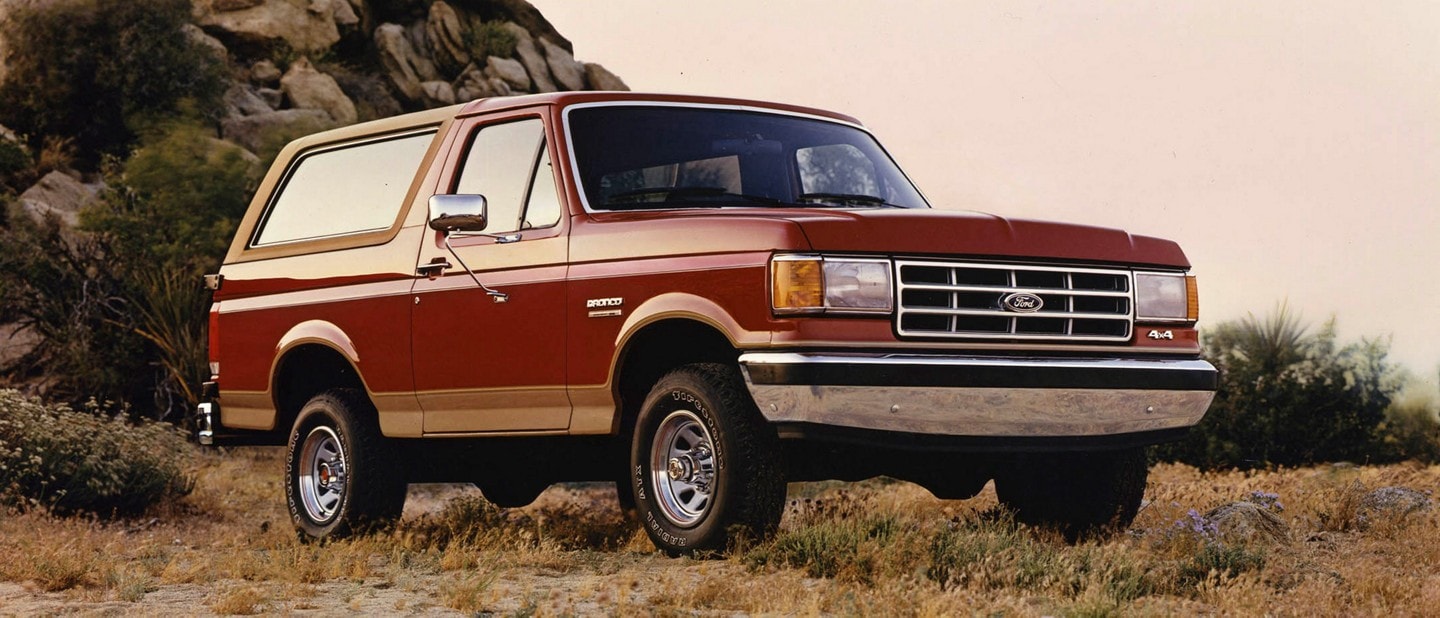 Streamlining Confidence
For Generation 4, the previous years' trend toward aerodynamic design forged ahead, with sculpted edges (both inside and out) replacing boxy corners. On the engineering side, new powertrain and safety updates took center stage.
...less
The New Shape of Adventure
Affectionately known in enthusiast circles as the "brick nose," the 1987 Bronco boasted a more aerodynamic silhouette than its "bull nose" predecessors. Right angles and jutting edges gave way to dynamic sloping lines for the body, bumpers and mirrors, and headlights were flush with the front end. A revamped interior featured rounded surfaces in the dashboard, instrument cluster and climate controls. 
...less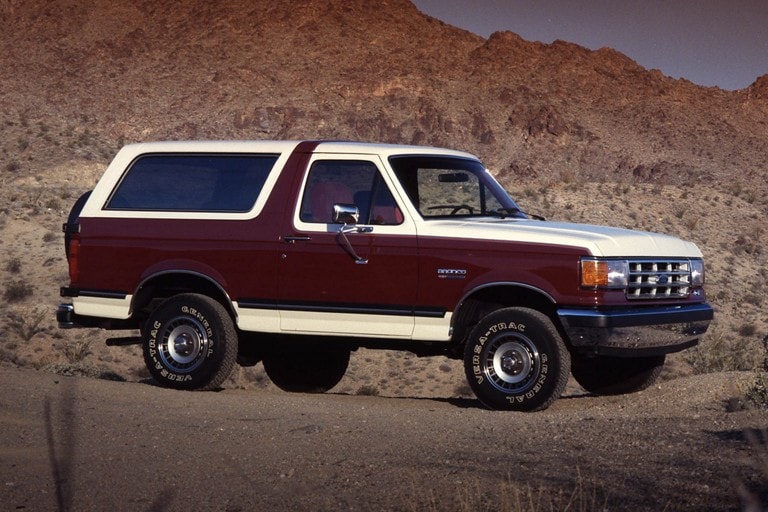 Beyond Horsepower: New Powertrain Tech
Generation 4 saw a bevy of powertrain advancements, from engine to transmission. The 300 six and 351W 5.8L V8 engines were paired with electronic fuel injection in the 1987-88 model years. A 5-speed manual transmission was introduced in 1988 and an all-new Borg Warner 1345 transfer case with optional Touch Drive electric shift replaced the New Process 208 case.
...less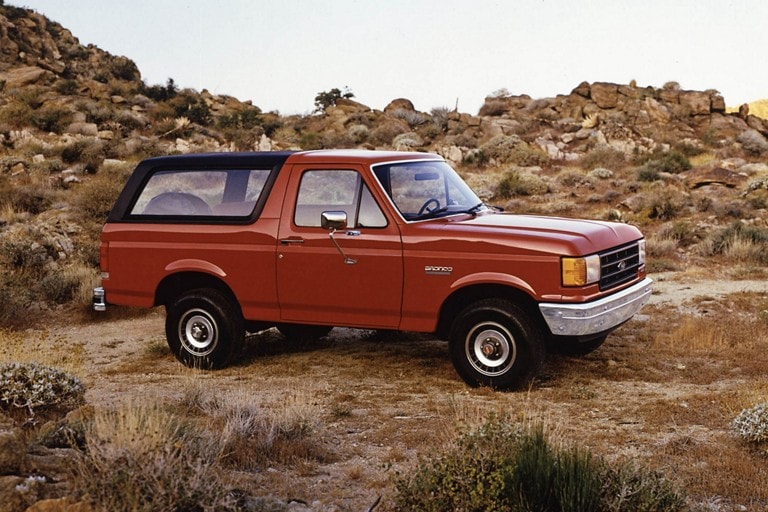 Anti-lock Braking Technology
In 1987, the Bronco gained a new safety feature with the introduction of a rear anti-locking brake system (ABS). Active in 2WD only, the ABS system used a combination of sensors, the vehicles computer, and hydraulic pressure-controlled valves to modulate the hydraulic pressure in the rear brake lines. This new safety feature boosted stopping power, safety and overall confidence on the trail.
...less
The Inside Story: Special Editions
The 1991 model year saw the introduction of two new trim packages for Bronco owners, each catering to unique demographics in the decade. It was the 25th anniversary of Bronco which Ford celebrated with offering a limited-production model called the Silver Anniversary Edition. On the opposite side of the spectrum was the Nite Edition Bronco.
...less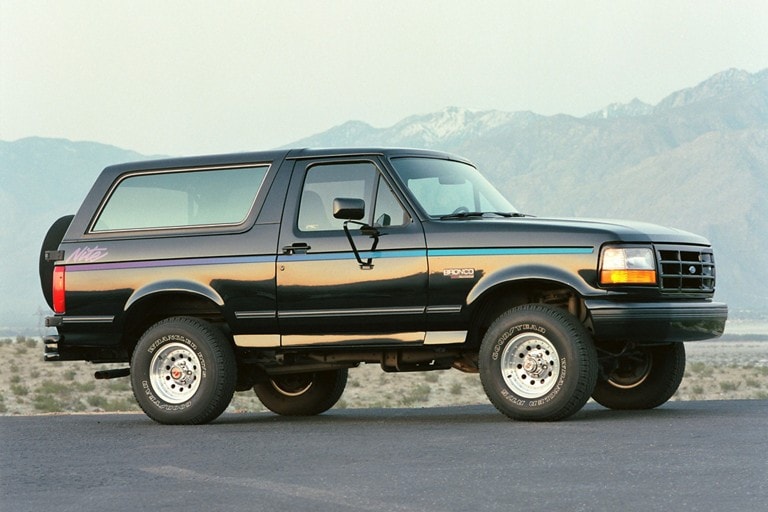 Nite Edition
The Nite Bronco delved into its dark side with black paint and blacked-out body trim, offset by bold Azalea Pink or Aegean Blue decal graphics. Aegean Blue-striped trucks had Crystal Blue and Dark Charcoal interiors and the Azalea Pink found themselves sitting in a Scarlet red interior. Based on the XLT Bronco, the Night had exclusive badging and corresponding interior trim rounding out its edgy vibe. Only 383 Nite Edition Broncos were built for the 1991 model year.
...less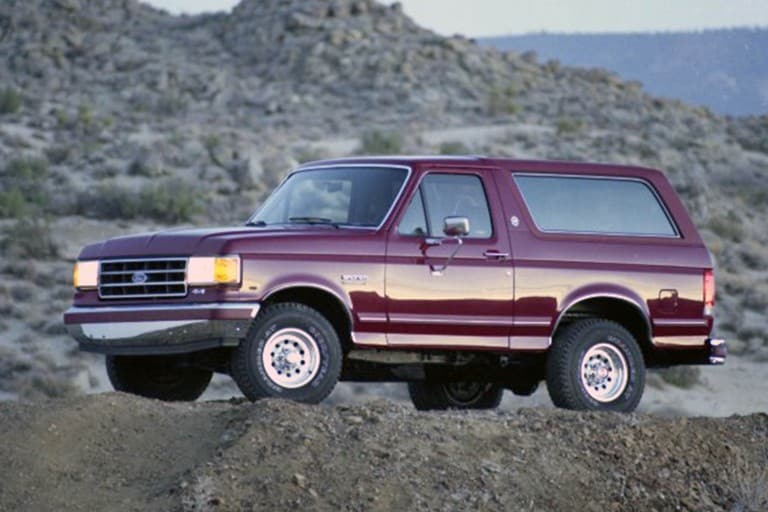 Silver Anniversary Edition
Commemorating 25 years of Bronco heritage, the Silver Anniversary Edition was only available in 1991. The design was fittingly stylish, with Currant red paint on the exterior and a first-ever leather interior. Also part of the package: Silver Anniversary badges, special carpeting and floormats, along with other color-matched interior elements. Owners even received an exclusive Silver Anniversary bag, jacket and keys.
...less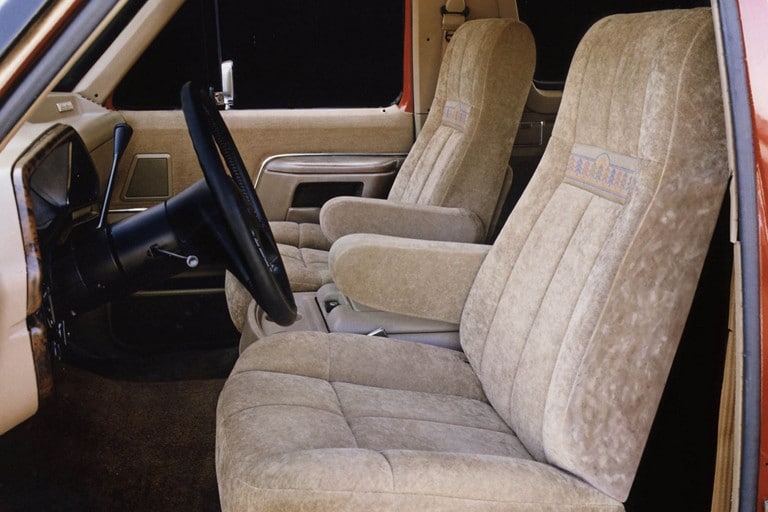 Seating Choices
For Generation 4, seating configurations included front bucket low back seats, a front bench seat, captain's chairs and a flip-fold rear seat. If Captain's chairs were selected, a center console between the seat with built-in cupholders was a popular option. 
...less
OLD SCHOOL ENTHUSIASTS

Dig deep into some historical, all-purpose Bronco specifications.
...less