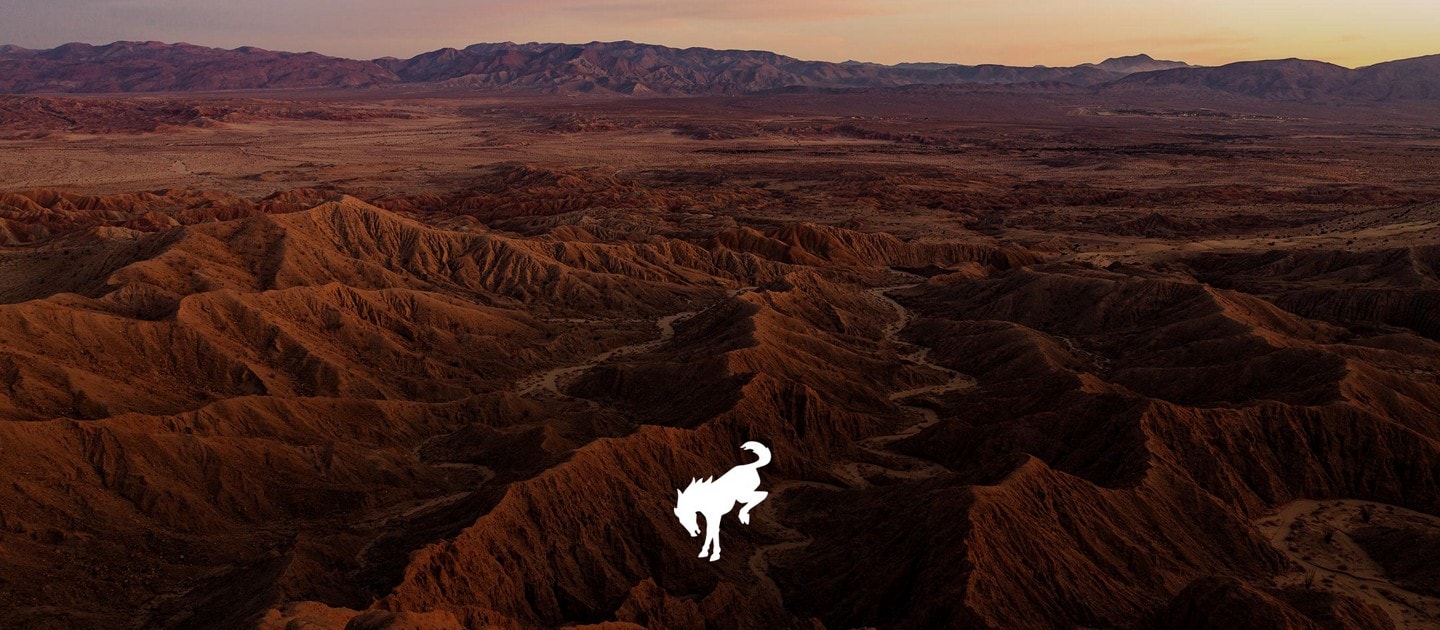 Ford Bronco: A Wild History
While the 2021 Bronco makes for one thrilling adventure partner, this isn't its first rodeo. In 1966, this new breed of off-road vehicle stampeded onto the scene and into wild hearts everywhere, setting the mold for the modern SUV.
Generation 3: Comfort Upgrade
Information on this page was sourced from "Ford Bronco: A History of Ford's Legendary 4x4" by Todd Zuercher

1980-1986

...less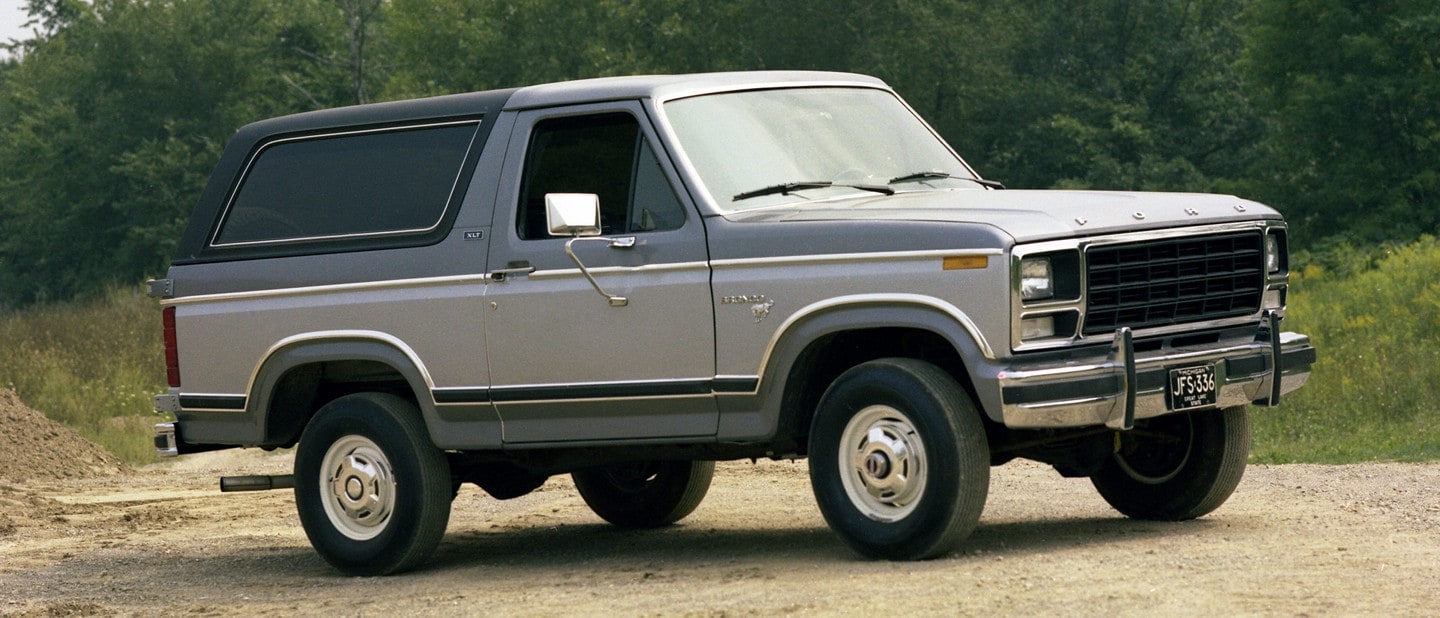 From the Trail to the Interstate  
In its third iteration, Bronco set out to blaze further fresh territory. This time, key innovations boosted fuel economy and ensured a smoother ride, both on-road and off. A change from solid front axle to independent front suspension (Twin-Traction Beam) was implemented to improve ride characteristics while not compromising ground clearance in rough terrain. New models also offered more luxury amenities, without sacrificing on the capability front.
...less
Without Compromise
The third generation of Bronco was lighter, more fuel efficient, and had more interior options than ever, yet Bronco never strayed from its unbridled passion for the wild.
...less
Taming the Wild Ride

To create a more comfortable ride, Bronco engineers switched out the solid front axle for an independent front suspension—a first for a full-size sports utility vehicle. The system featured a Twin-Traction Beam, a simple, durable design that also allowed for a lower ride height than Bronco predecessors. But despite the tamer ride, Bronco remained as wild as ever. Ground clearance stayed the same, so it still could take on rough or rocky terrain.

...less

A Lighter Fuel Economy Footprint

In an effort to lower fuel economy, engineers sheared off 500 lbs. from the 1980 Bronco model and reintroduced a 6 cylinder engine and a 302 V8. Generation 3 models also got an exterior design overhaul, sporting a new, more aerodynamic bodystyle. The last major fuel economy-lowering update came in 1985, when a 4-speed automatic OD transmission was introduced along with fuel injection for the 302. Ford's 302 V-8 led the charge into a new era of engine induction with the introduction of electronic fuel injection for the 1985 model year as the age of the carburetor was rapidly drawing to a close.

...less

Rugged Capability Meets Smart Convenience

3rd Generation Bronco made life on the trail a little easier with a variety of new amenities. An updated instrument cluster offered more gauges and, for the first time, an available tachometer. Other game-changing options included auto-locking front hubs, power windows, a CB radio in 1980, and premium stereos in later years.

...less
The Inside Story: Trim Packages
The third generation offered a wide variety of trim choices and packages.
...less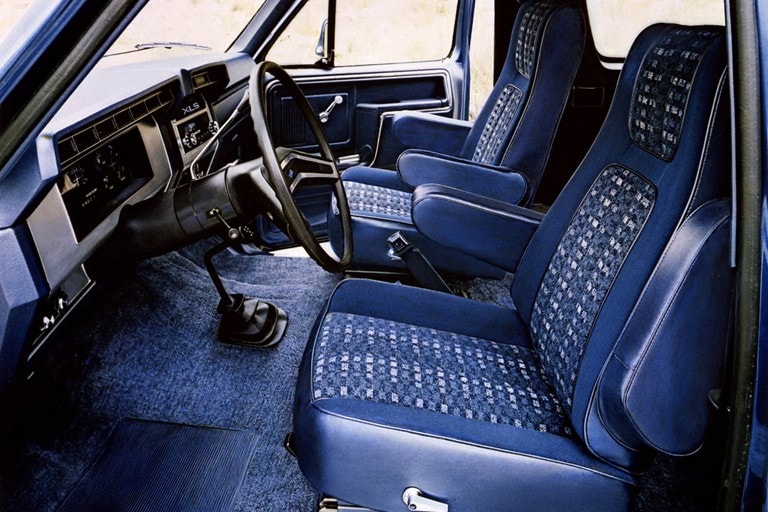 Seating Choices
As with its forerunners, Generation 3 Bronco offered a range of different seating configurations: low back buckets, a full-size bench seat with split seat back, a flip/fold rear seat and captain's chairs, complete with folding armrests and reclining backs.
...less
OLD SCHOOL ENTHUSIASTS

Dig deep into some historical, all-purpose Bronco specifications.
...less