2023 F-150 Lightning®
CAPABILITY
ADVANCED TECHNOLOGY. POWERFUL PERFORMANCE.
Nearly instant torque. Seamless connectivity to software updates. A touchscreen larger than any currently offered on a full-size truck. This is an F-150® like you've never experienced.
...less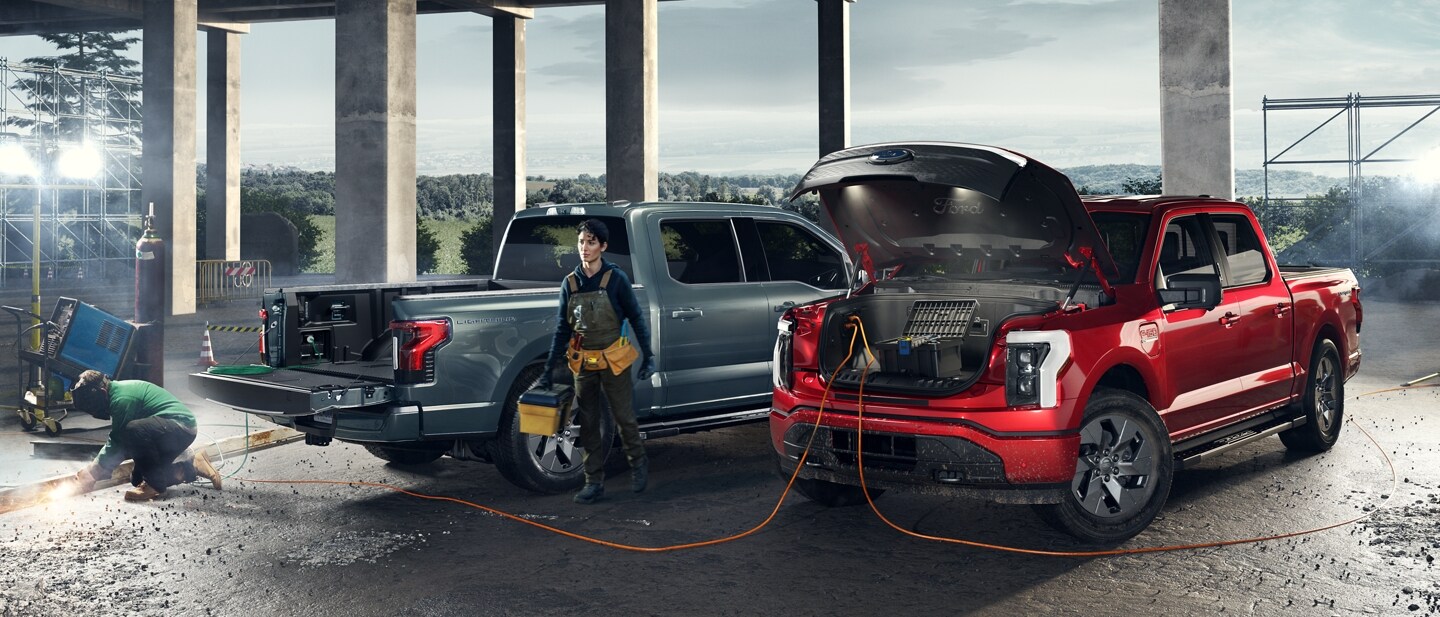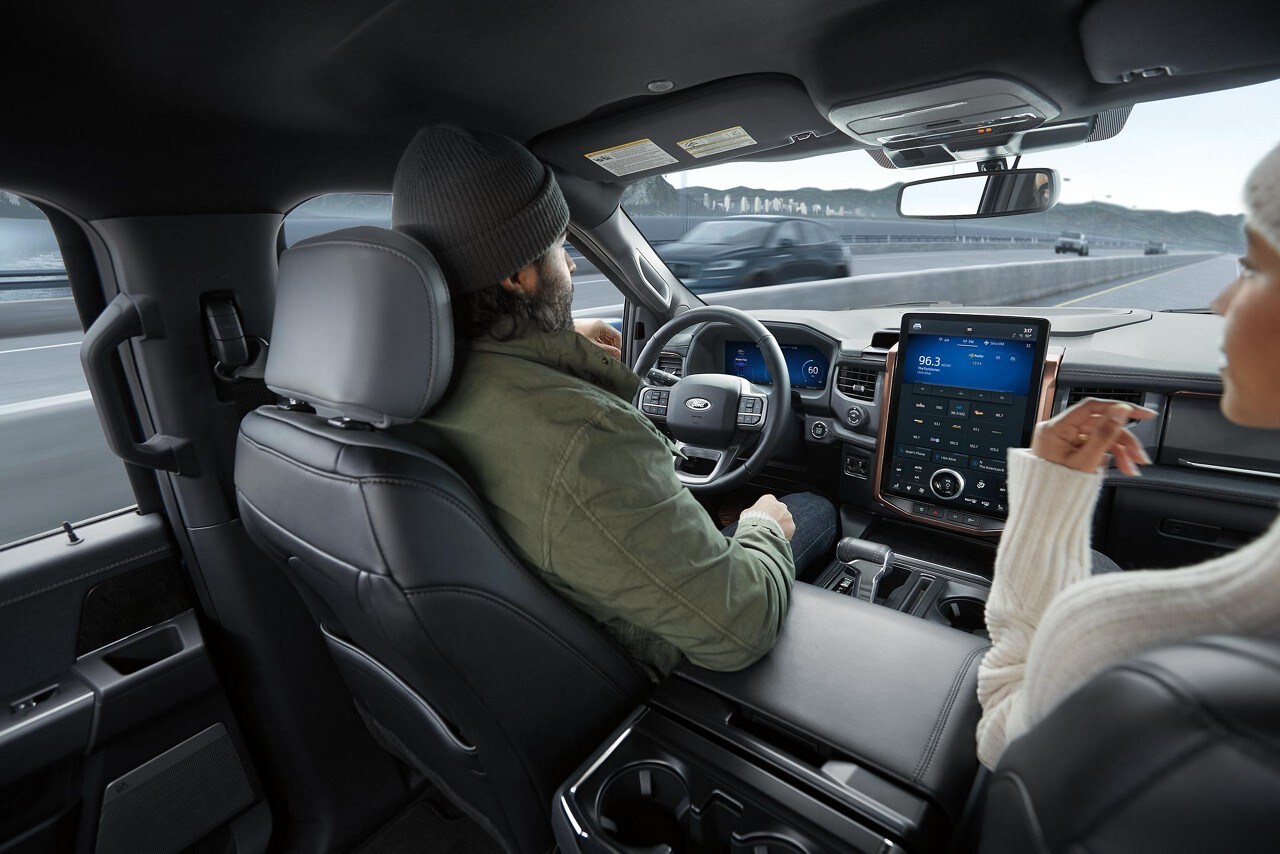 Consumer Reports: BlueCruise Top-Rated Active Driving Assistance System*
The recognition by this distinguished consumer organization is truly an honor. At the Ford lab, our engineers have always pushed the boundaries of driver-assist technology, helping deliver confidence to all drivers behind the wheel of a Ford. **​
...less
*Consumer Reports does not endorse products or services.
**Includes a three-year connected service plan with regular map updates after which purchase is required. Requires FordPass® App and modem activation. Driver-assist features are supplemental and do not replace the driver's attention, judgment and need to control the vehicle. Ford BlueCruise is a hands-free highway driving feature. Only remove hands from the steering wheel when in a Hands-Free Blue Zone. Always watch the road and be prepared to resume control of the vehicle. It does not replace safe driving. See Owner's Manual for details and limitations.​ F-150® Lightning® available at certified Ford dealers only.​

ENHANCED PRO POWER ONBOARD
*See owner's manual for important operating instructions.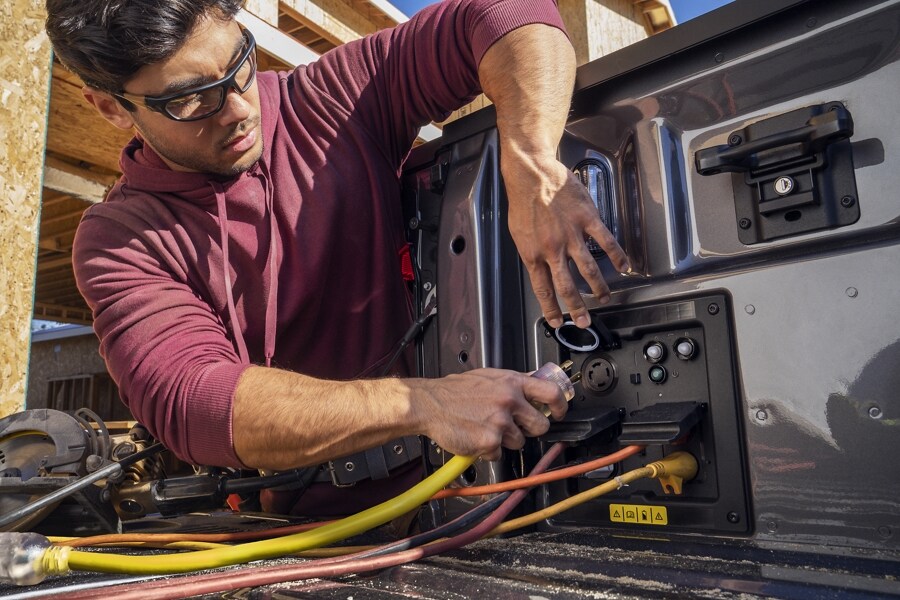 AVAILABLE 9.6 kW POWER
Be the talk of the tailgate. Pack along some conveniences camping. Plug-in a few power tools. With this much power your F-150® Lightning® is up to the task.
...less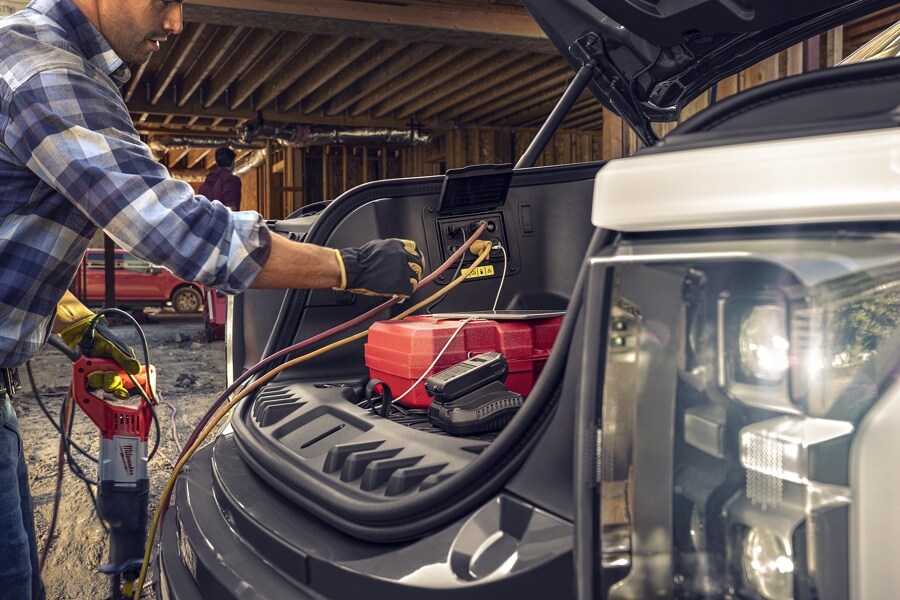 BUMPER-TO-BUMPER OF ADDED POWER
It offers up to 11 convenient power outlets. There are two 120V outlets in the cab, four in the Mega Power Frunk and up to four in the bed along with an available 240V outlet. Additionally, the Mega Power Frunk has a USB-C and USB-A. *
...less
INTELLIGENT BACKUP POWER
If the lights go out at home, rest easy. Your F-150® Lightning® has the ability to power your home when connected to the 80-amp Ford Charge Station Pro and Home Integration System. *
...less
*When home is properly equipped and home transfer switch disconnects the home from the grid.
WORKING FROM THE ROAD
Packed with intelligent features, F-150 Lightning® combines advanced digital technologies with proven engineering know-how to create a truck that's even smarter and more innovative.
...less
MOST TORQUE OF ANY F-150® EVER
The 2023 F-150® Lightning® offers 775 lb.-ft. of easy to modulate, nearly instant torque. Whether you're pulling a boat out of the water or pulling away from a traffic light with a loaded bed, the Lightning® Truck is ready to do the job. *
...less
*Based on manufacturer testing using computer engineering simulations. Calculated via peak performance of the electric motor(s) at peak battery power. Your results may vary.
WE'VE GOT CHARGING COVERED
Backed by the largest public charging network in North America,174 we offer a variety of charging solutions to meet all your charging needs. Ford Charging Station Pro is included with the extended-range battery. This allows a peak charging power of 19.2 kW enabled by the battery's dual onboard chargers meaning a full charge overnight. Like all Ford electric vehicles, every series has an available 30-amp Ford Mobile Power cord, allowing you to charge from a traditional 120V or a 240V NEMA 14-50 outlet. No special stations needed. 
...less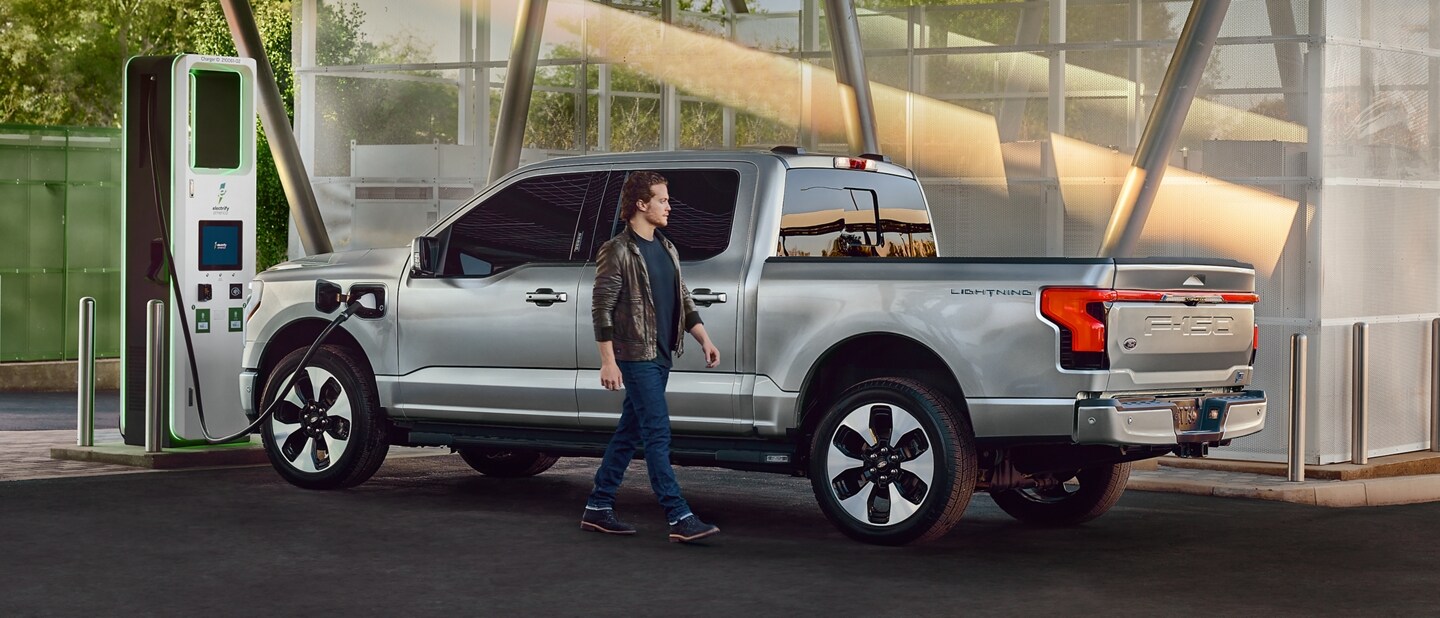 IMPRESSIVE RANGE
320-MILE RANGE

The Ford F-150® Lightning® comes with a standard-range battery that offers a range of 240 miles.* The available extended-range battery offers EPA-estimated range of 320-miles.*,** The Platinum model offers an EPA-estimated range of 300 miles.* ...less

INTELLIGENT RANGE

While you drive, your truck learns. It estimates the range while factoring in the weather, traffic, grade, payload, towing weights and more. If future conditions, such as driving in the mountains or towing your boat are predicted, estimated range is updated and you're informed.

...less

LITHIUM-ION BATTERY PACK

The state-of-the-art power source that drives everything. Surrounded by a rugged exostructure, it's guarded from the elements both on and off-road. Mounted flush between the frame rails so that cab volume and bed space is maintained.

...less