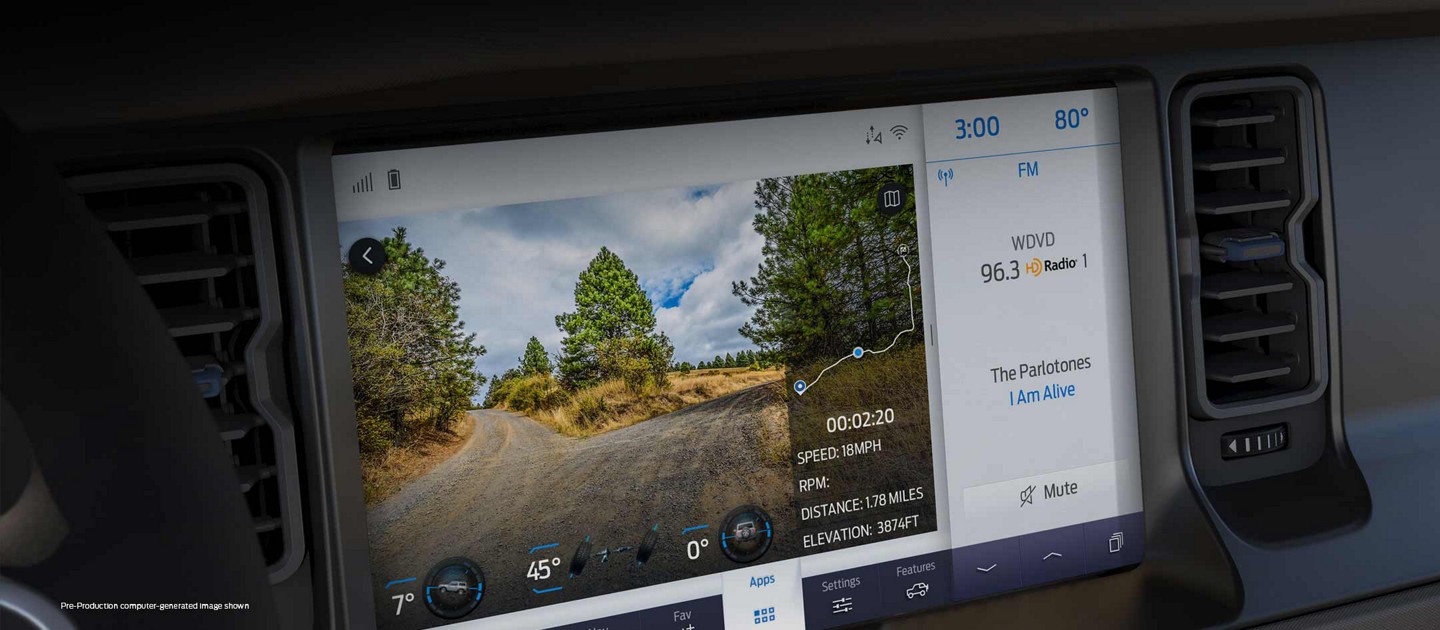 Introducing SYNC® 4 and 4A*
SYNC® Thinks Fast
In this fast-paced world, it's important to have tech that can keep up. With a powerful processor and adaptive capabilities, available SYNC® 4 certainly does, bringing new levels of intelligence to your Ford. And you won't miss a second of it with a variety of new screen options from the 8" to the monumental 15.5".
...less
Live Seamlessly
This unique, customer-driven interface combines voice recognition, cloud-based connectivity, over-the-air update capabilities and so much more to bring you a seamless and personalized driving experience. And with the effortless integration of your smartphone, everything's in sync.
...less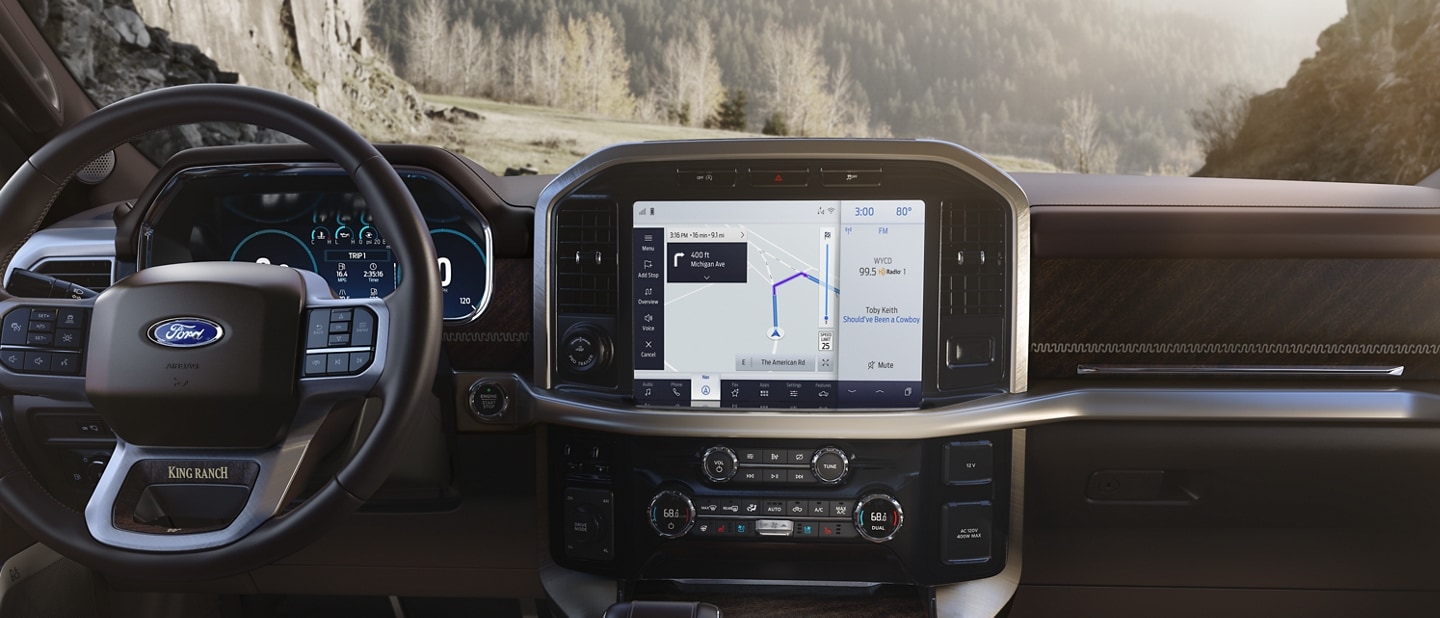 Get What You Need. Hands-Free.
Surround yourself in convenience with all-new cloud-based connectivity. Combining conversational voice recognition with the power of the internet, available SYNC® 4 makes it easy to get the most out of your day. The system can automatically learn your preferences and make helpful suggestions as you travel.
...less
Available Cloud-Connected Navigation

By integrating cloud-based connectivity and conversational voice command recognition, SYNC® 4 Technology with cloud-connected navigation can help keep you informed on the latest weather, traffic, construction zones, parking availability and even plug-in info (for Electric vehicles). Ford offers two different navigation options and they both work the same. First is Connected Navigation11 with a 90-day trial, which is available on the F-150 and Bronco.™ The other is an optional Connected Built-in Navigation12 system with three years of complimentary service. It's available on F-150, Bronco and standard on the Mach-E. If you'd like to learn more or have any questions on service renewal, just go to ford.com/connectedservices. ...less

Natural Voice Control

Cloud-based connectivity and conversational voice recognition can help facilitate more than just a quick route. It can also help keep you in touch with the people close to you, giving you the ability to send texts with your voice. The software responds to your natural speech, letting you interact with your connected technology while you remain confidently in control of your vehicle.

...less

Wireless

Take your digital life on the road with cordless control of your vehicle's functions. Access features through the center touchscreen or simply with the sound of your voice. And with Apple CarPlay® and Android Auto™ compatibility,* you can wirelessly connect** and control your mobile screens from your center screen display. ...less
Over-The-Air Updates
As technology evolves, SYNC® and your vehicle will evolve with it. In 2020, Ford will begin offering advanced Over-the-Air Update capabilities for wireless upgrades with little-to-no action on your part. These updates can help strengthen the ownership experience and may help reduce the need for repair trips. Many updates will be virtually invisible to you, while others can be scheduled to take place when you find it most convenient.
...less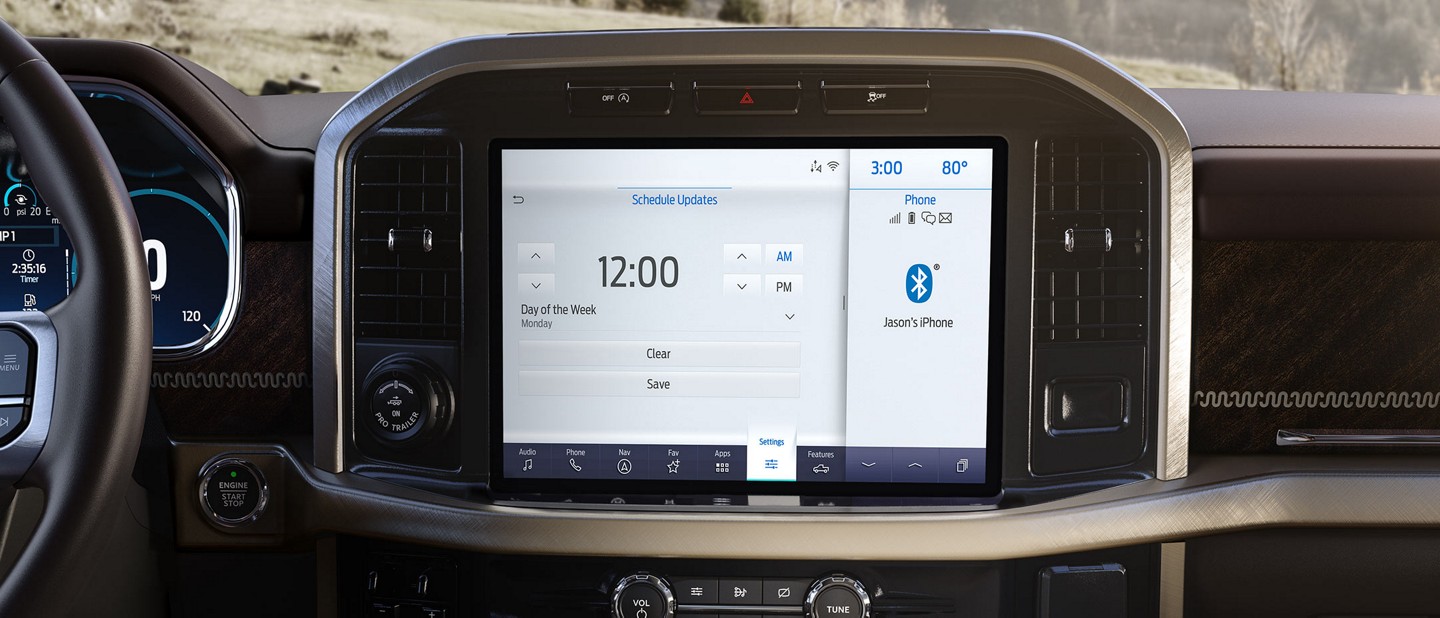 Find what you need regarding your Ford vehicle, including information, exclusive offers and more.
Ford Vehicles Available with SYNC® 4
*SYNC® and Navigation System are optional features. Don't drive while distracted. Use voice-operated systems when possible; don't use handheld devices while driving. Some features may be locked out while the vehicle is in gear. Not all features are compatible with all phones. Message and data rates may apply.