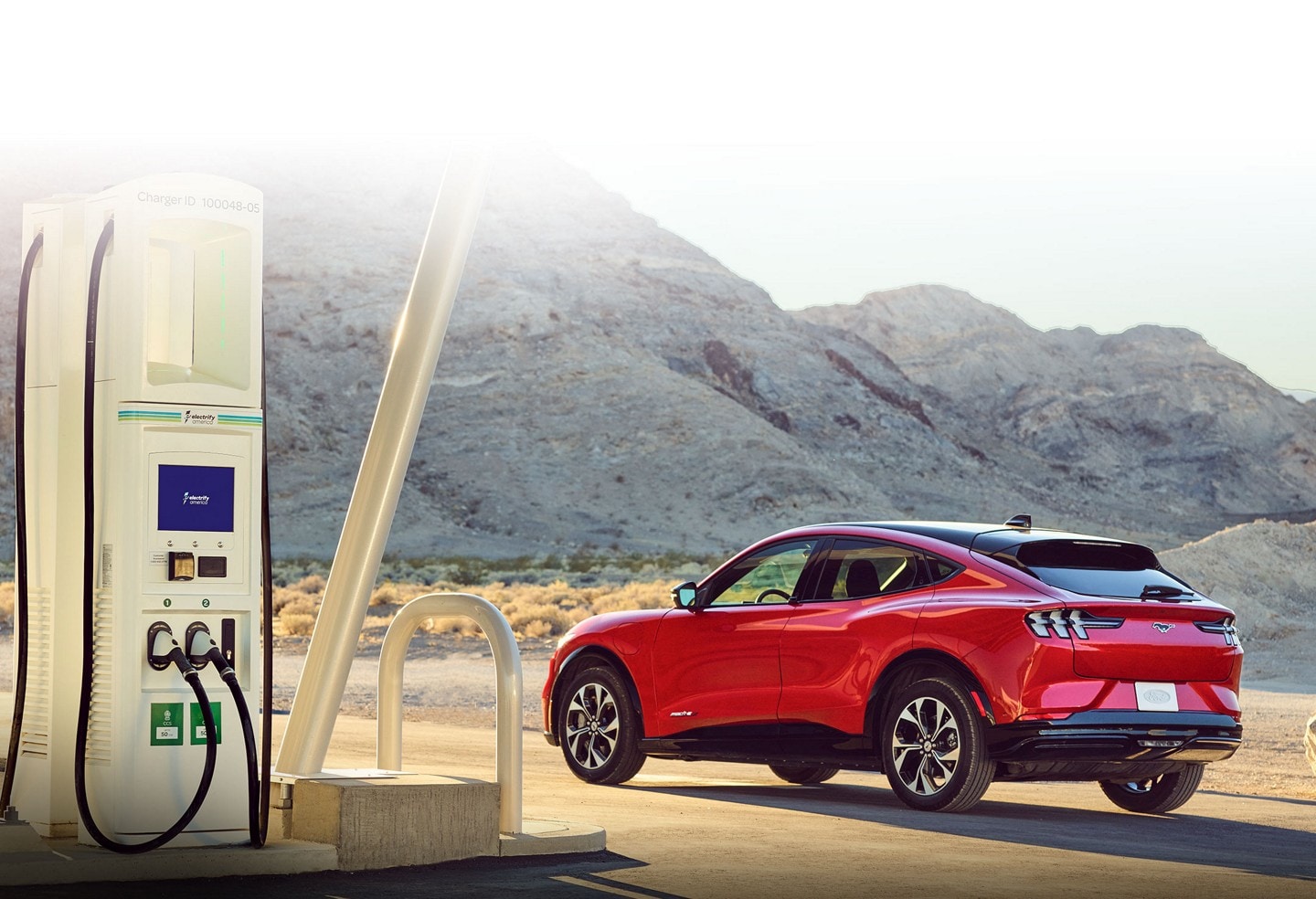 Goodbye Gas. Hello Freedom
The all-electric Mustang Mach-E® SUV gives you 0–60 thrills, expansive range and zero emissions. *

This Ain't No One Trick Pony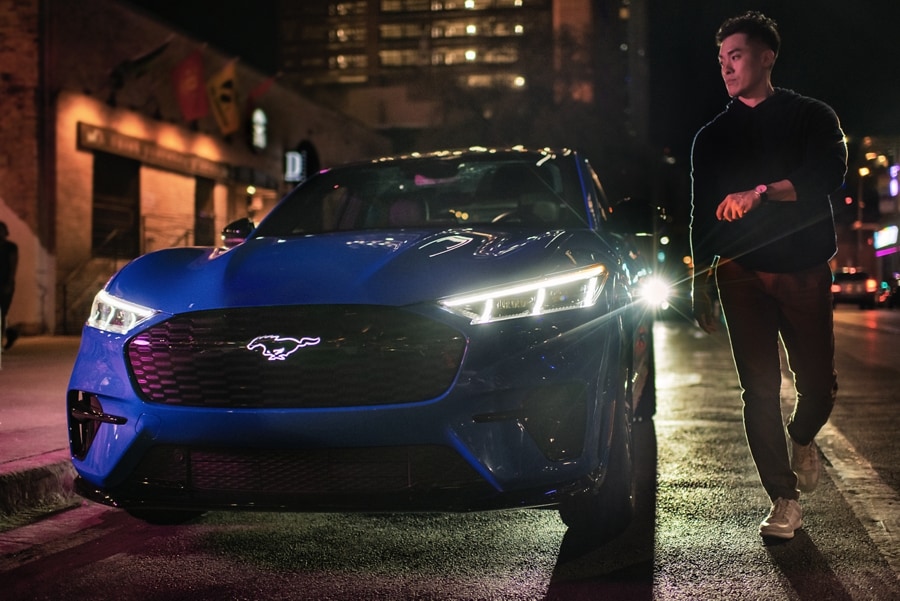 Get in. Experience the Exhilaration. Repeat.
Mustang Mach-E GT draws on the deep performance roots of Mustang and leverages the all-electric torque delivered by the enhanced Dual eMotor. The thrill of driving with head-turning Mustang style is envious.
...less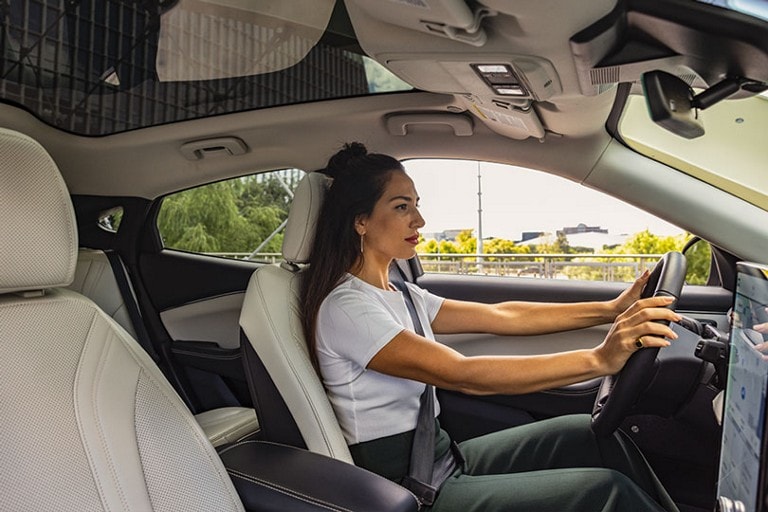 Performance from the Inside Out
Mustang Mach-E® SUV is designed with simple, clean, tech-forward interior, and a muscular exterior that drops jaws at every turn.
...less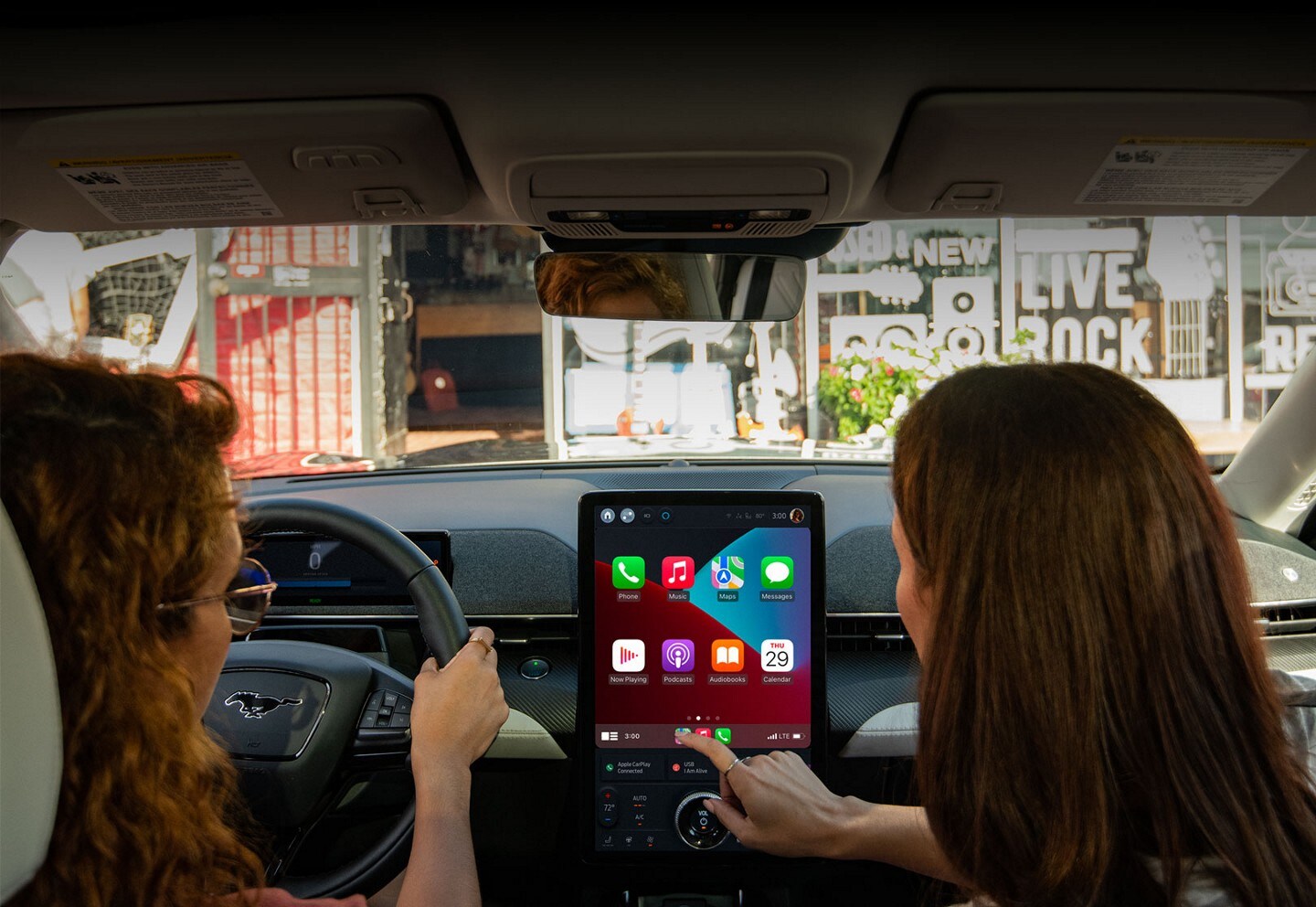 Tap into the tech that'll smarten up your drive and personalize your ride, including convenient over-the-air software updates that'll keep your SUV performing at its peak.
Roam Far and Wide on a Single Charge