Experience Ford Blue Advantage™ Perks
The Ford Blue Advantage benefits start with the confidence of knowing every used vehicle we offer has undergone a thorough multi-point inspection and comes with warranties backed by Ford. It doesn't stop there. Every vehicle features a guaranteed selling price, comprehensive limited warranty coverage,1 Ford Roadside Assistance3 available 24/7 and even FordPass® Rewards Points4 eligibility.
...less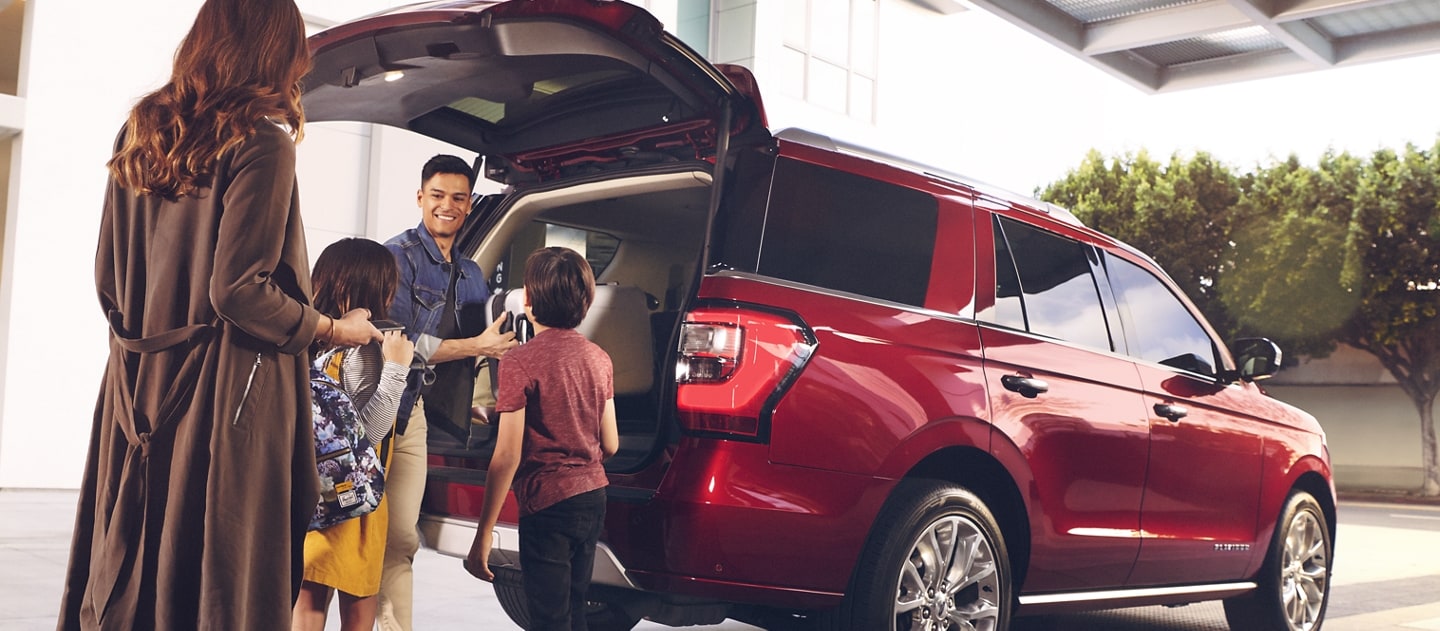 Compare Gold, EV and Blue Certified Used Vehicles
The primary differences between Gold, EV and Blue Certified used vehicles are age and mileage. Gold Certified vehicles are gas or hybrid Ford models up to 6 years old with less than 80,000 miles on the odometer. EV Certified vehicles are fully electric Ford models up to 6 years old with less than 80,000 miles. While Blue Certified gas, electric or hybrid vehicles can be most makes and models up to 10 years old with less than 150,000 miles. As the chart shows, the warranty coverages1 differ, but there are many similar ownership benefits.
...less
1See your dealer for warranty coverage details.
2Only available at participating Ford Dealers. Vehicle must be returned within 14 days/1,000 miles (whichever comes first) from the original sales date and mileage as stated on bill of sale, and returned in same condition as sold (excludes normal wear and tear). Dealer cannot accept a return if the vehicle has a lien or other encumbrance. Original trade-in vehicle will not be returned to you. Purchasing a different vehicle may require a new credit application with different financial terms than the original contract. If you have already returned a Ford Blue Advantage vehicle to a Ford dealer within the last six months, you are not eligible for the Money Back Guarantee program and your request to return will not be honored. See your dealer for important program guidelines and restrictions.
3Ford Roadside Assistance is included for certain owners and available to everyone for a per-service fee. Ford reserves the right to change program details without obligations. Ford Roadside Assistance is a complimentary offering to all Ford owners for up to 5 years or 60,000 miles and Lincoln owners for up to 6 years or 70,000 miles (from the date of sale), whichever comes first. EV Owners: Beyond 50 miles, your vehicle will be taken to the closest public charger or Ford EV-certified dealer.
4Buyers of Ford Blue Advantage™ vehicles will receive 22,000 Points (Gold or EV Certified) or 11,000 Points (Blue Certified) after enrollment within 60 days of vehicle sale. Modem not required. Visit a participating dealer for details.
5SiriusXM trial subscription will stop at the end of the trial period. Trial is non-transferable. If you do not wish to enjoy your trial, cancel by calling the number below. Service subject to the SiriusXM Customer Agreement and Privacy Policy; visit www.siriusxm.com for full terms and how to cancel, which includes online methods or calling 1-866-635-2349. Services, content and features are subject to device capabilities, location availability or active data connection. Fees, content and features are subject to change. Available in the 48 contiguous United States, D.C. and Puerto Rico (with coverage limits and capable receiver). Visit http://www.siriusxm.com/FAQS for most current service area information.