2024 Ranger®
RAPTOR & PACKAGES
Make Your Mark
Take your Ranger® Raptor® above the call of duty. Each design element has a purpose.
...less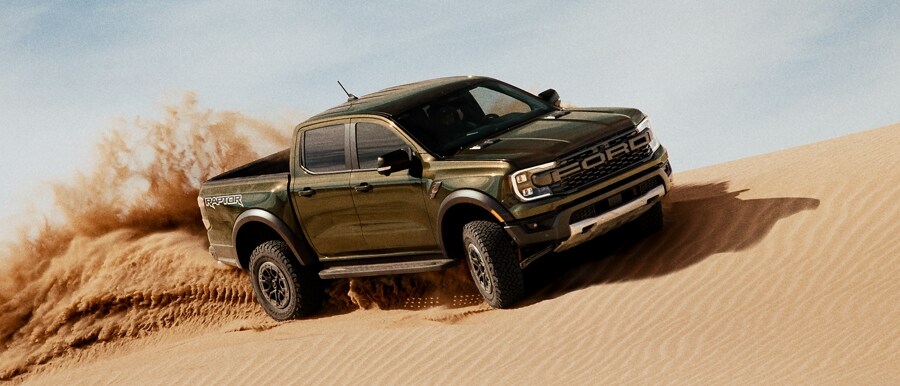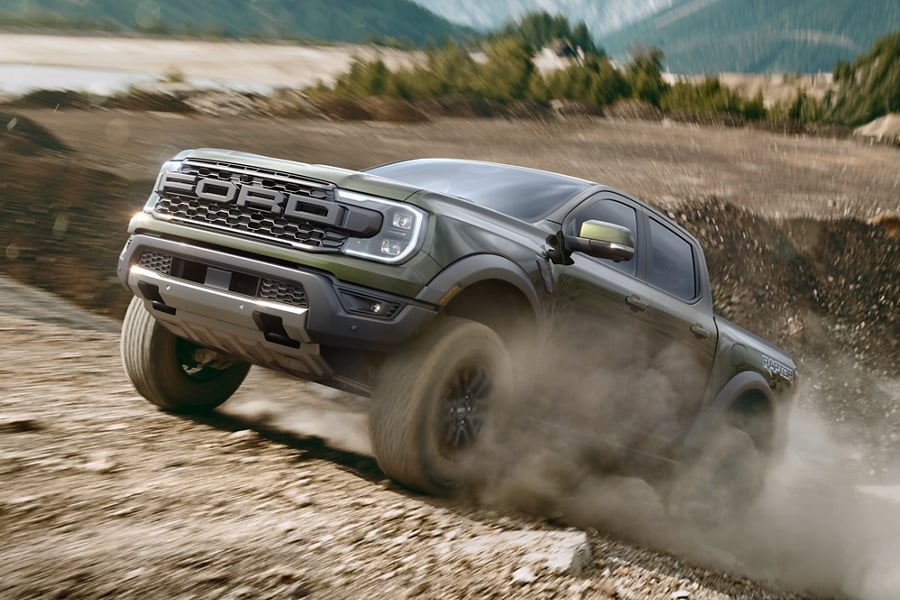 3.0L EcoBoost® V6 Engine
Turbocharged direct injection performance brings an instantaneous surge of on-demand power. The 3.0L EcoBoost® V6 engine produces 405 horsepower and 430 lb.-ft. of torque. *
...less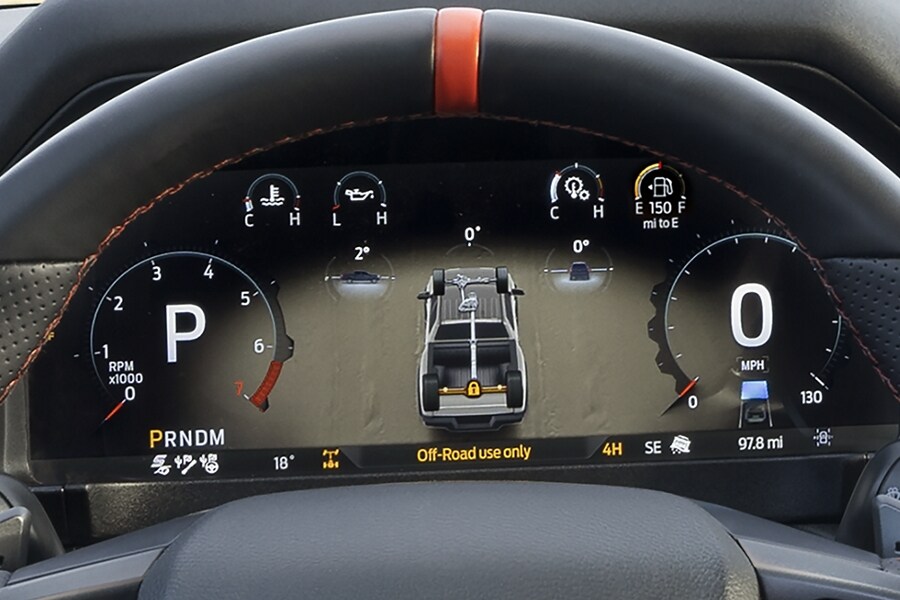 Full Time 4x4 System With Electromechanical Transfer Case (EMTC)
This system utilizes an electronically controlled two-speed transfer case designed to optimize performance on the toughest terrain. Standard on Raptor®.
...less
The Off-Road Warrior
Welcome to your next adrenaline-fueled adventure. Tear up the rulebook and let Raptor® give you the freedom to go off the beaten path.
...less
Tricked Out by Design
One look and you know Ranger® Raptor® is engineered to crush the dunes and tackle almost any terrain. The bold style of the twin-dome hood hints at the power underneath. The aggressive stance begs for an off-road adventure.
...less
Ranger® and Packages
Packages help you stand out no matter where you are.
...less