KEY FEATURES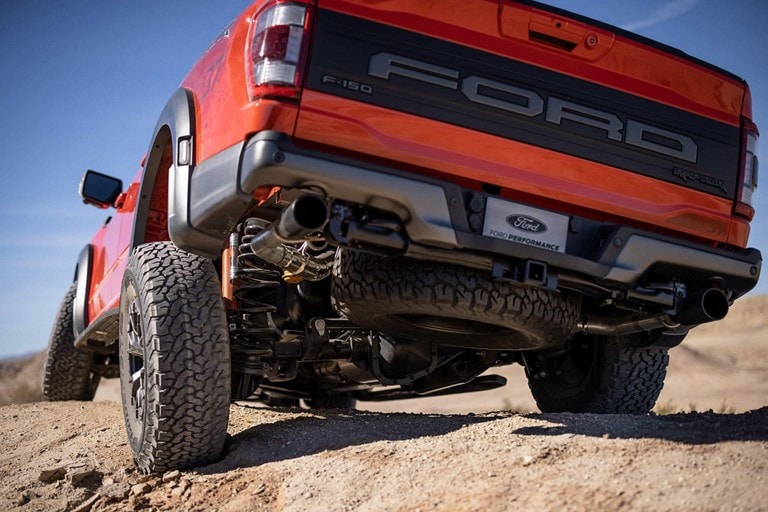 5-LINK REAR SUSPENSION WITH PANHARD ROD
The 5-link rear suspension features extra-long trailing arms to better maintain axle position on rough terrain, a panhard rod and 24-inch coil springs – the longest in the class. * The suspension design combined with more sophisticated engine management software means the truck can send more torque to the rear wheels for quicker starts off the line, faster acceleration and better throttle responsiveness while simultaneously delivering comfort, stability, handling, control and traction at speed.
...less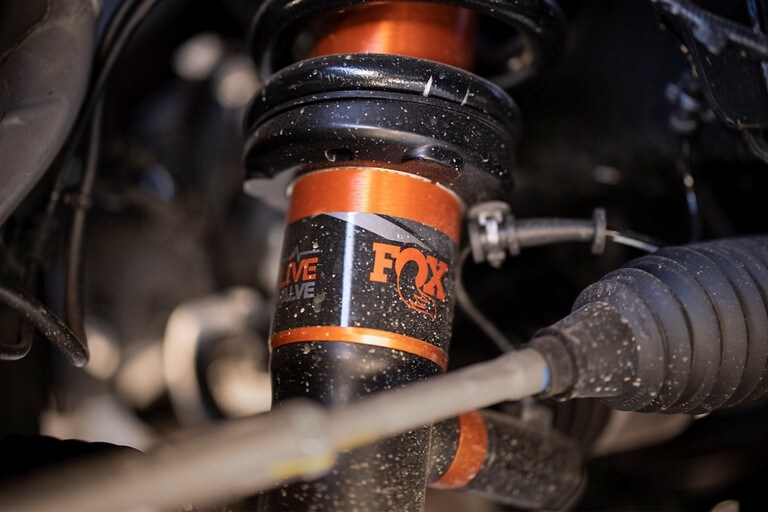 SPORT-TUNED SHOCK ABSORBERS - FRONT AND REAR - FOX RACING SHOX™ WITH LIVE VALVE TECHNOLOGY
Raptor® features its largest-ever shocks — the next-generation FOX™ Live Valve™ internal bypass shocks with state-of-the-art electronic control technology. They offer position-sensitive damping adjustability designed to better resist heat buildup and to react even faster to terrain changes for greater confidence over extended desert running. The larger, anodized aluminum shock bodies are filled with all-new, low-friction shock fluid specially designed to decrease frictional losses inside the damper for improved off- and on-road comfort. New electronically controlled base valves are race-proven, with an upgraded design enabling upward of 1,000 pounds of damping per corner at desert speeds.
...less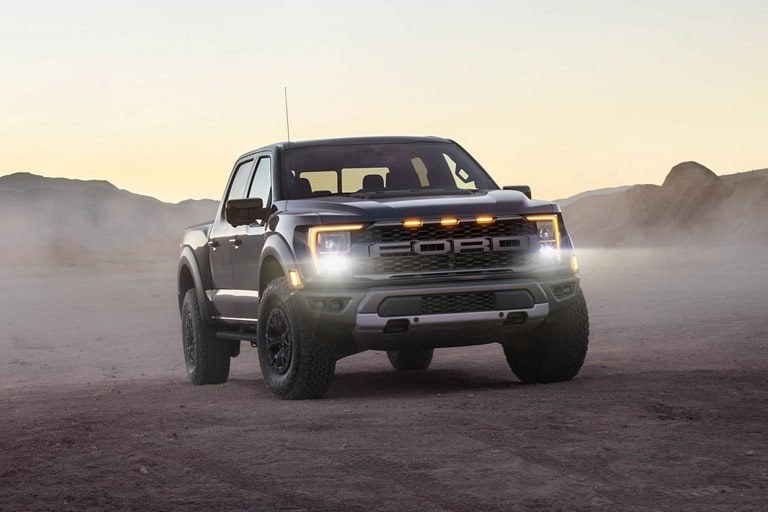 3.5L ECOBOOST® HIGH-OUTPUT V6
The Raptor® is equipped with a third-generation twin-turbo 3.5-liter EcoBoost® high-output engine delivering torque* low in the rev range right where it counts. It features state-of-the-art turbos and a 10.5:1 compression ratio delivering 450 horsepower and a massive 510 lb.-ft. of torque. It also features new high-power fans built into the cooling system to ensure intense off-roading sessions never end too early.
...less
Exterior Features
Interior Features
Packages
Power and Handling
Safety
Accessories