A PURE HEAVYWEIGHT
From its bold, high-strength, military-grade, aluminum-alloy body to its torture-tested high-strength steel frame, the 2021 F-150 is tough to its core. This all-new F-150 delivers the same proven dependability that has helped make the Ford F-Series the best-selling truck for 43 consecutive years. * And for 2021, it's equipped with all-new styling, including new grilles, new materials, new wheels, new accents and more.
...less
*Based on 1977-2019 CY total sales.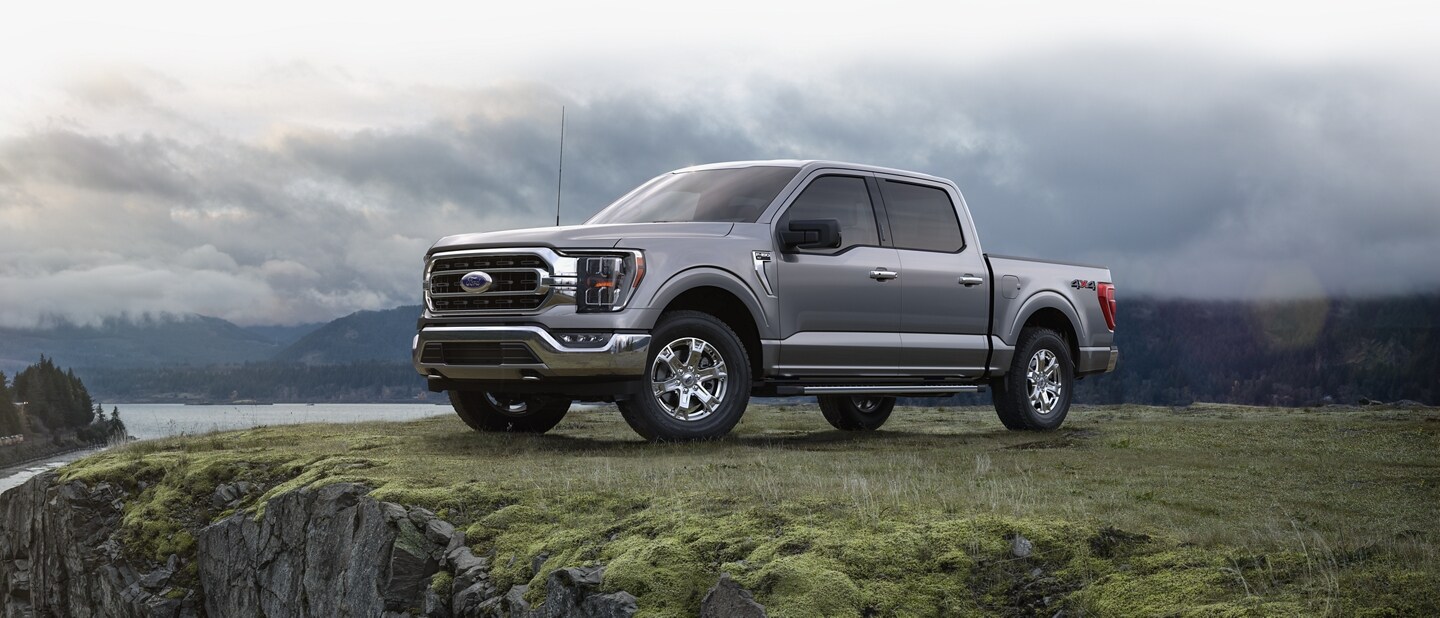 FULLY BOXED HIGH-STRENGTH STEEL FRAME

F-150 has toughness in its bones, built with a fully boxed frame made of high-strength steel and large cross sections. And while it's undoubtedly strong and rigid, this frame is also relatively lightweight because many of the components are fabricated using a state-of-the-art roll-forming process.

...less

HIGH-STRENGTH, MILITARY-GRADE, ALUMINUM-ALLOY BODY

The Ford F-150 has the only high-strength, military-grade, aluminum-alloy body in its class. * A heat-treating process is used to harden the aluminum alloy. Working with aluminum alloy allows an increase in gauge (or thickness) where needed to achieve strength without increasing weight. The lighter aluminum alloy allows for a higher power-to-weight ratio — plus maximum payload** and tow† ratings that are best in class. * Yet another benefit — resistance to dents.

...less

*Class is Full-Size pickups under 8,500 lbs GVWR.
**Max payload on F-150 Regular Cab 8' box 4x2 with available 5.0L V8 engine and Max Trailer Tow and Heavy-Duty Payload Pkgs. Class is Full-Size Pickups under 8,500 lbs. GVWR. Max payload varies and is based on accessories and vehicle configuration. See label on door jamb for carrying capacity of a specific vehicle.
†Max towing on F-150 SuperCab 8' box and SuperCrew 4x2 with available 3.5L EcoBoost, Max Trailer Tow Pkg. Class is Full-Size Pickups under 8,500 lbs. GVWR. Max towing varies based on cargo, vehicle configuration, accessories and number of passengers.
Payload and towing are independent attributes and may not be achieved simultaneously.
BED DURABILITY
The high-strength, military-grade aluminum that makes the rest of F-150 body tough as nails means you get a bed that can stand up to anything the workday brings.
...less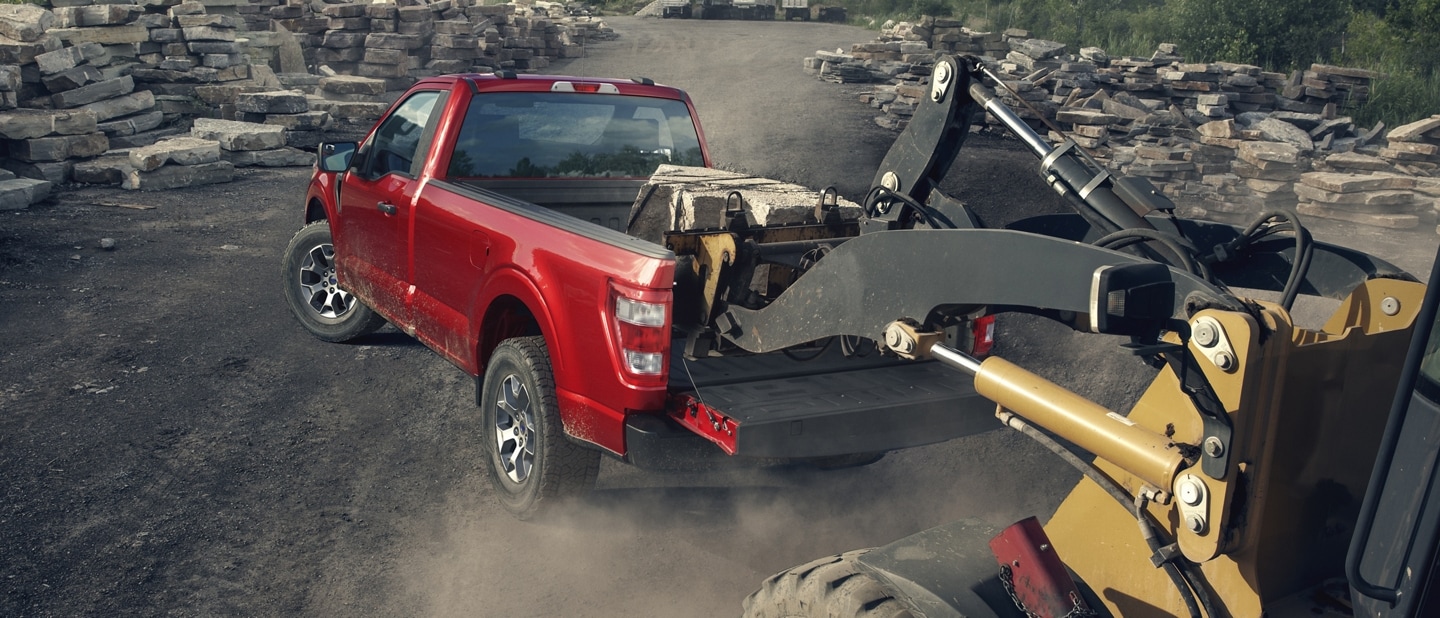 PUSH BOUNDARIES WITH A TORTURE-TESTED F-150
The going's never tough enough for an F-150. With persistence in its blood, there's no question that this year's model is Built Ford Tough®  to exceed your expectations for capability and dependability. It's battled grueling torture testing at temperatures ranging from -40o to 120o F on Ford proving grounds and in real-world conditions. Towing heavy loads over steep inclines, bone-rattling terrains and in merciless conditions, this truck has proven that it can meet the toughest challenges you can subject it to.
...less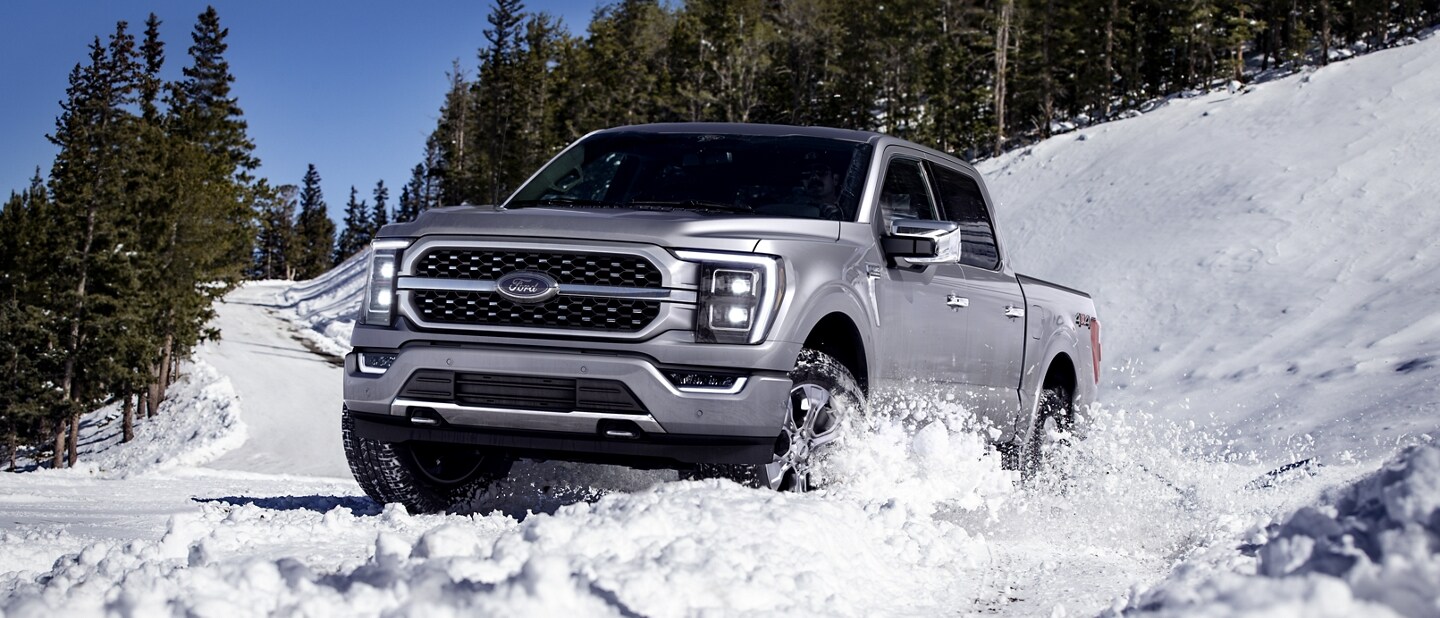 2021 F-150 POWERBOOST™ HYBRID TORTURE TESTING
The 2021 Ford F-150 is Built Ford Tough® to exceed your expectations for capability and dependability. Watch our first full-hybrid F-150 get put through its paces.
...less
UNWAVERING IN UNFORGIVING CONDITIONS.
We take the words Built Ford Tough® seriously. So we put the new F-150 through simulated and real-world testing that pushed it to its limits. Including rough terrain, extreme hot and cold, and roads caked in salt. In fact, some of the tests were so punishing we couldn't even use human drivers. So you can be sure that this F-150 brings tough to a whole new level.
...less
F-150 OFF-ROAD
F-150 can handle the dirty work, especially when it comes to maneuvering off-road. The FX4 Off-Road Package includes electronic-locking rear differential (locks the rear axle completely for enhanced traction at both wheels), Hill Descent Control™ , off-road tuned shock absorbers, skid plates and "FX4 Off-Road" decal. Plus, the available 360-Degree Camera With Split-View Display is helpful when you're maneuvering in tight spaces and on off-road trails. *
...less
*Always consult the Owner's Manual before off-road driving, know your terrain and trail difficulty, and use appropriate safety gear.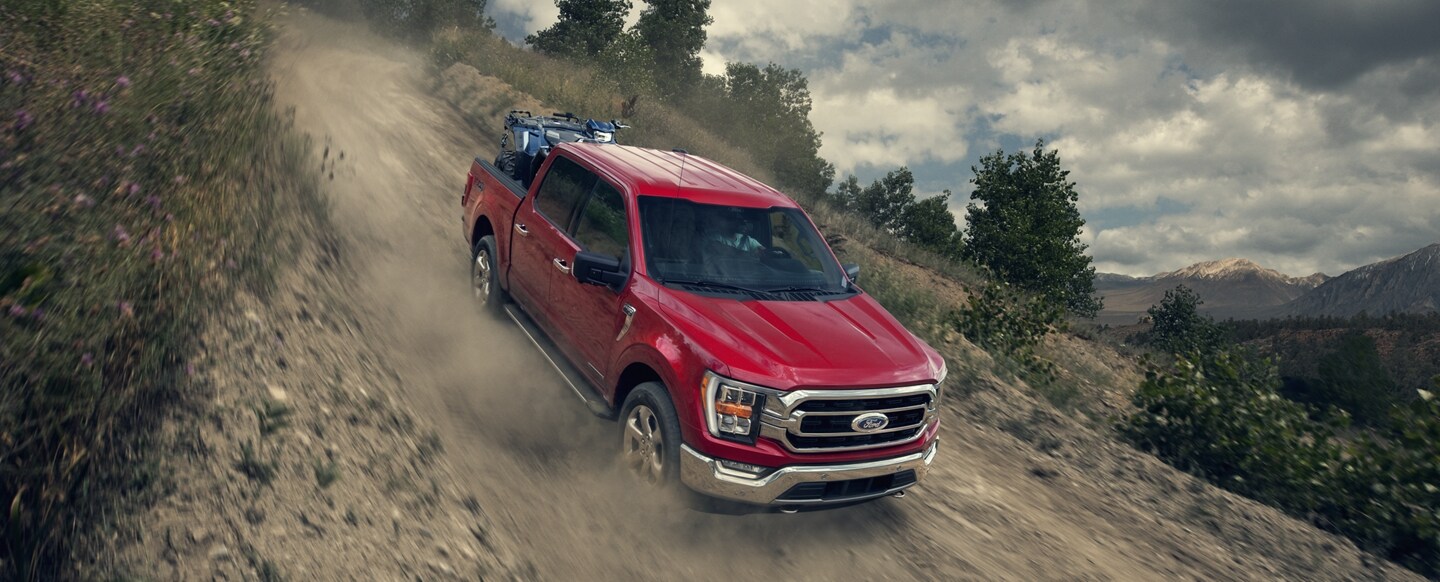 F-150 APPEARANCE PACKAGES
F-150 stands out with a unique and rugged style. It's bold, tough and a perfect representation of the power it carries. Take its stature to another level with a custom appearance package.
...less