2023 F-150®
INTERIOR-EXTERIOR
ITS VERSATILITY IS AS IMPRESSIVE AS ITS CAPABILITY
It's not a one dimensional kinda truck, it's our ultimate do-it-all pickup. And F-150® can be configured to be whatever your lifestyle demands. Arrange it however you like with multiple choices of wheelbases, body styles, seating options and more.
...less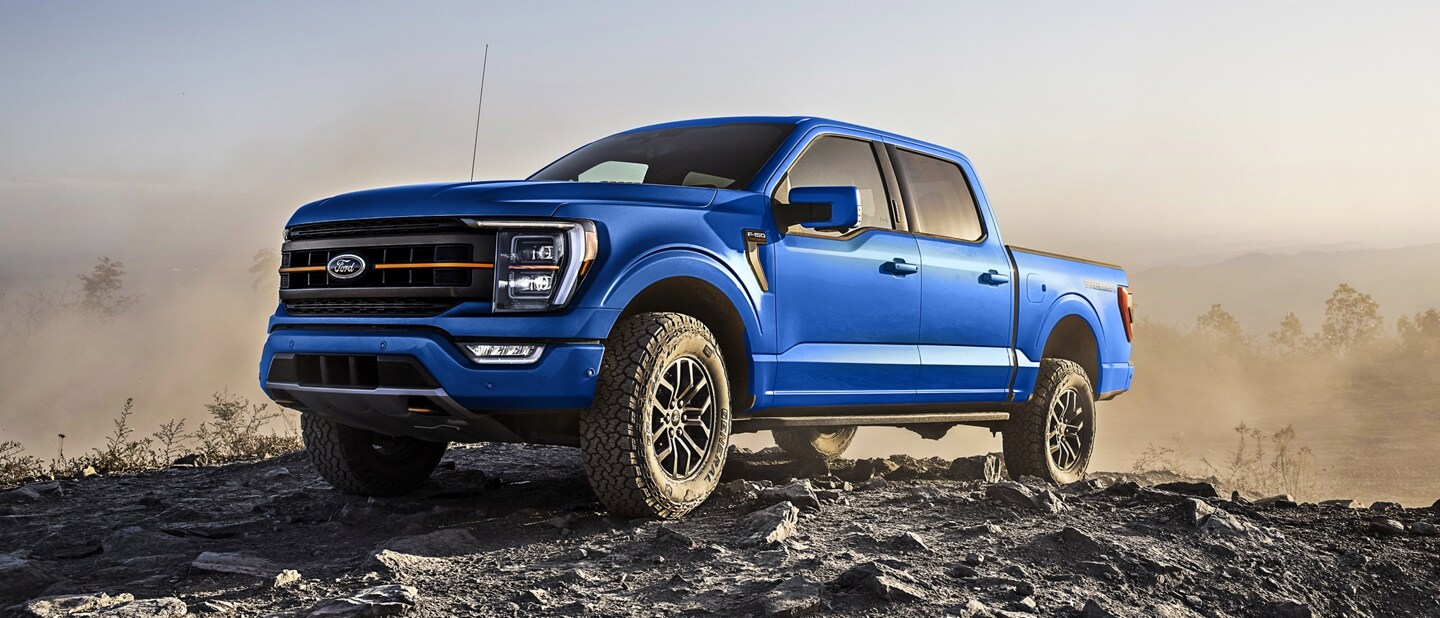 BUILT FORD TOUGH® OUTSIDE, INSIDE AND UNDERSIDE
No element of this truck gets a free pass. Every bolt, weld and part is engineered to withstand everything you got. And a whole lot more. That's the benchmark of Built Ford Tough.® We stand by that moniker for every truck that rolls off the line and onto your driveway.
...less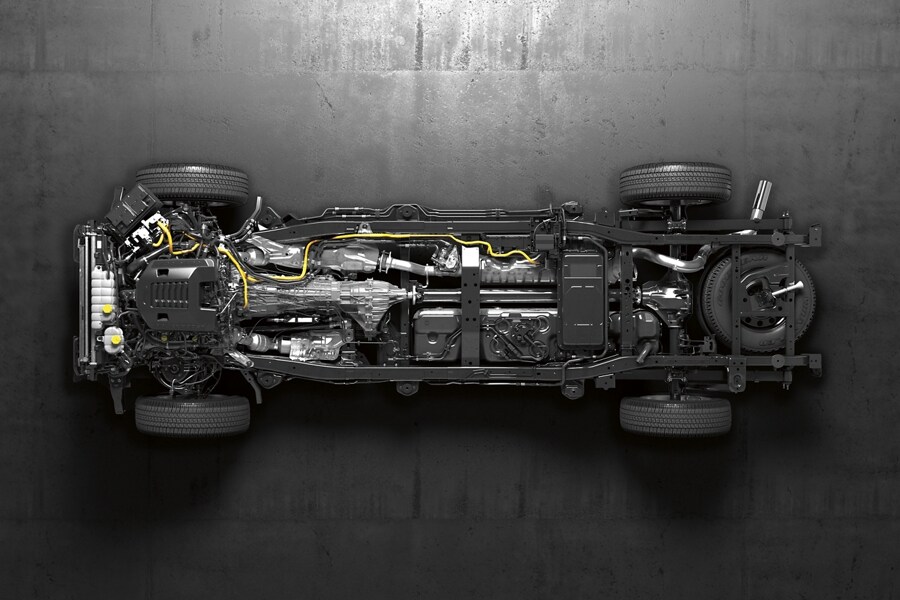 FULLY BOXED HIGH-STRENGTH STEEL FRAME
F-150® trucks have toughness in its bones, because they are built with a fully boxed frame made of high-strength steel and large cross sections. And while it's undoubtedly strong and rigid, this frame is also relatively lightweight because many of the components are fabricated using a state-of-the-art roll-forming process.
...less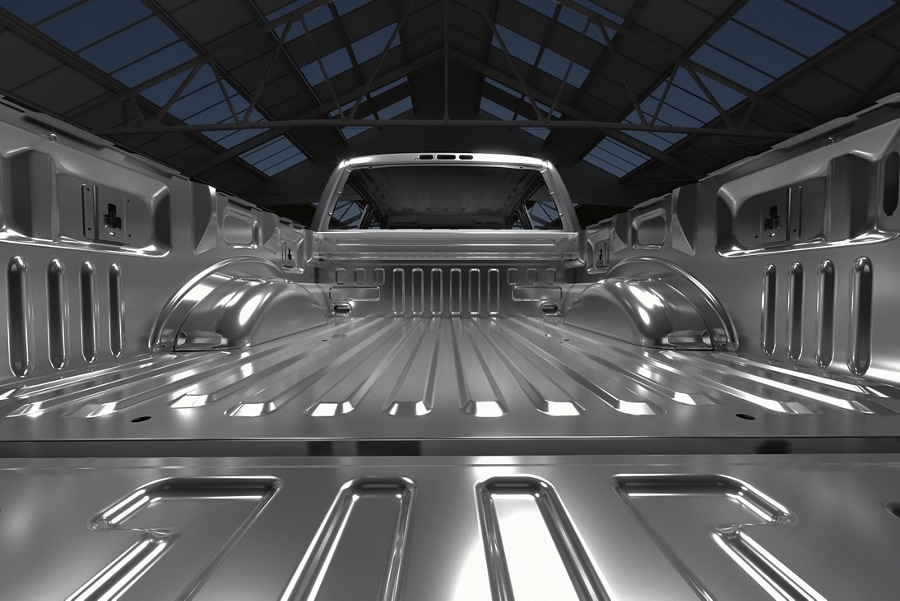 HIGH-STRENGTH, MILITARY-GRADE, ALUMINUM-ALLOY BODY
The Ford F-150® has the only high-strength, military-grade, aluminum-alloy body in the Ford lineup. A heat-treating process is used to harden the aluminum alloy. Working with aluminum alloy allows an increase in gauge (or thickness) where needed to achieve strength without increasing weight. The lighter aluminum alloy allows for a higher power-to-weight ratio — plus available maximum payload and tow ratings. *
...less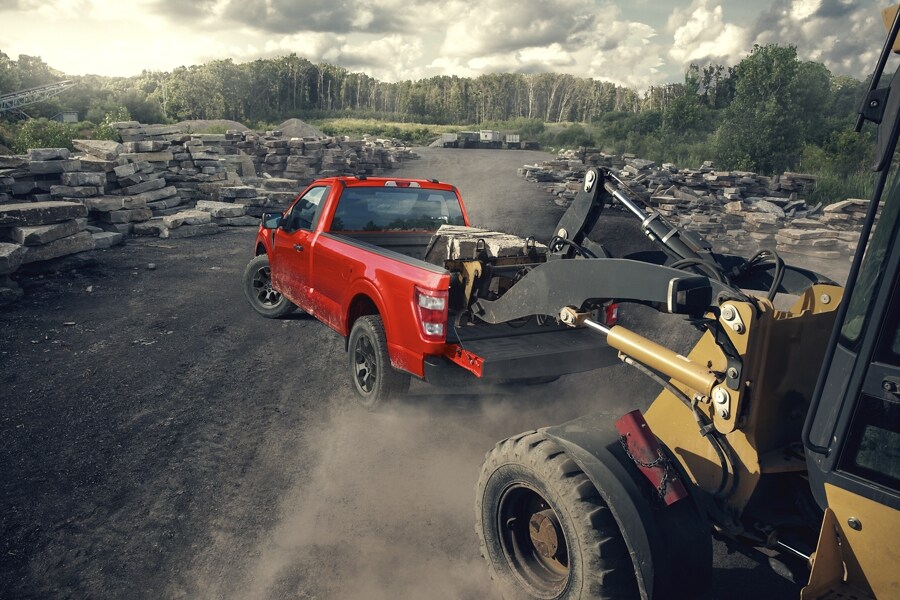 HOLDS UP TO WHATEVER YOU THROW INTO IT
The high-strength, military-grade aluminum that makes the rest of F-150® body tough as nails means you get a bed that can stand up to anything the workday brings.
...less
CHALLENGES OUR TOUGHEST PROVING GROUNDS
It doesn't see a showroom floor until it's been put through the harshest tests that earn it the Built Ford Tough® title. To prove the F-150® delivers the performance customers demand, it has to make the grade. Towing fully loaded trailers over desert mountain passes, holding up in extreme weather conditions from -40 to 120° F, withstanding punishing off-road terrain and conquering frozen flatlands.
...less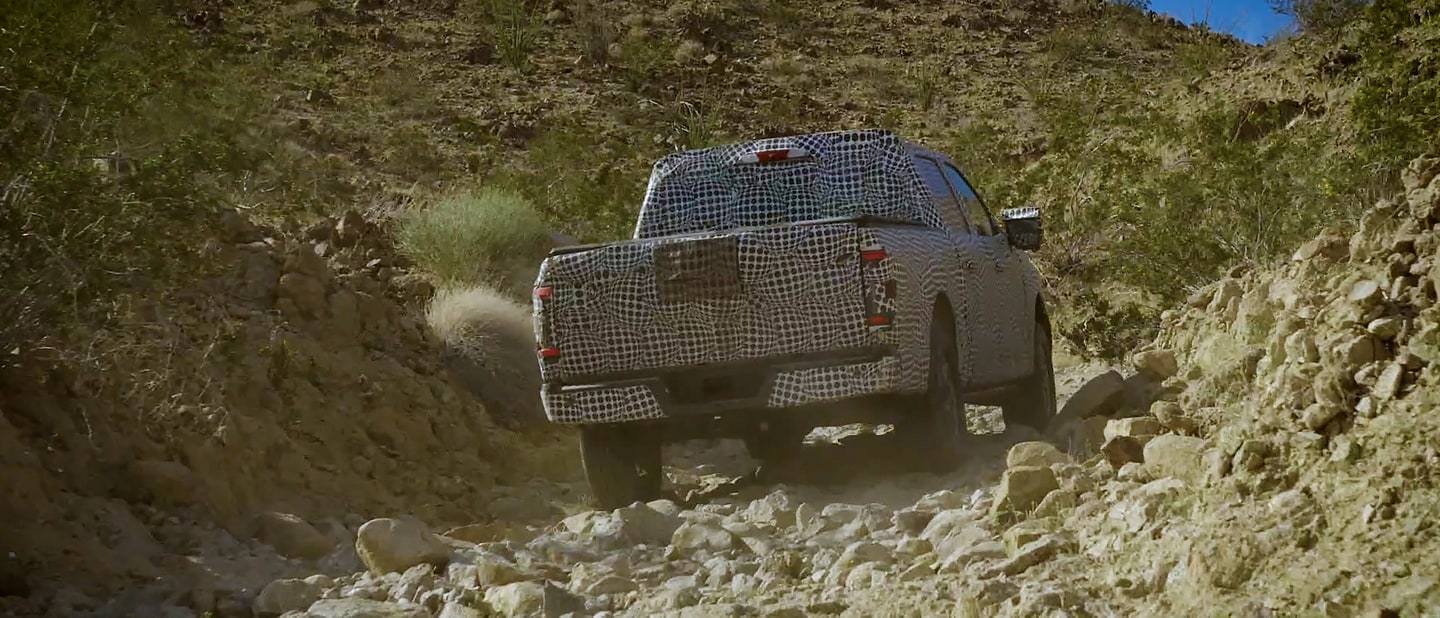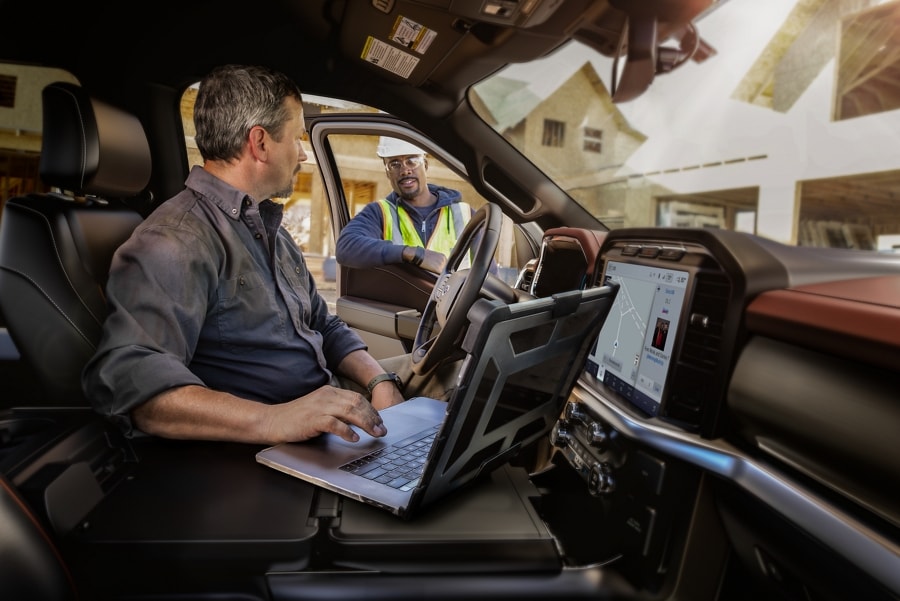 ROOM TO WORK
The Ford F-150® pickup isn't out to cramp your style. With an available Interior Work Surface you'll have all the room needed to get the job done. The gear shift stows away so that you can unlock your center console to create a flat surface space or desk big enough to use a laptop.
...less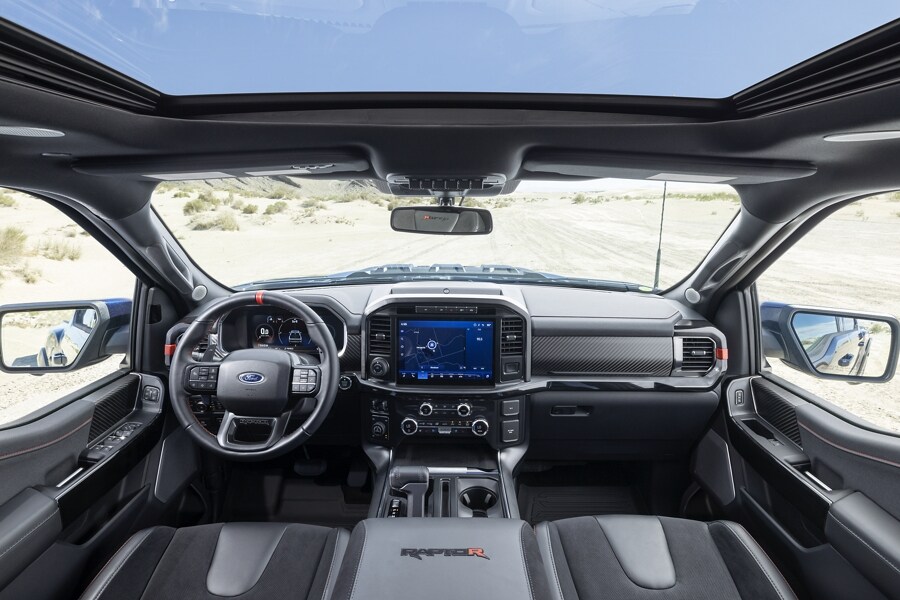 WIDE OPEN SPACES
If you can take your eyes off the magnificent details of the full dash panel and sweeping spaces inside the F-150® pickup, you just may notice the majestic landscapes outside the large twin-panel moonroof.
...less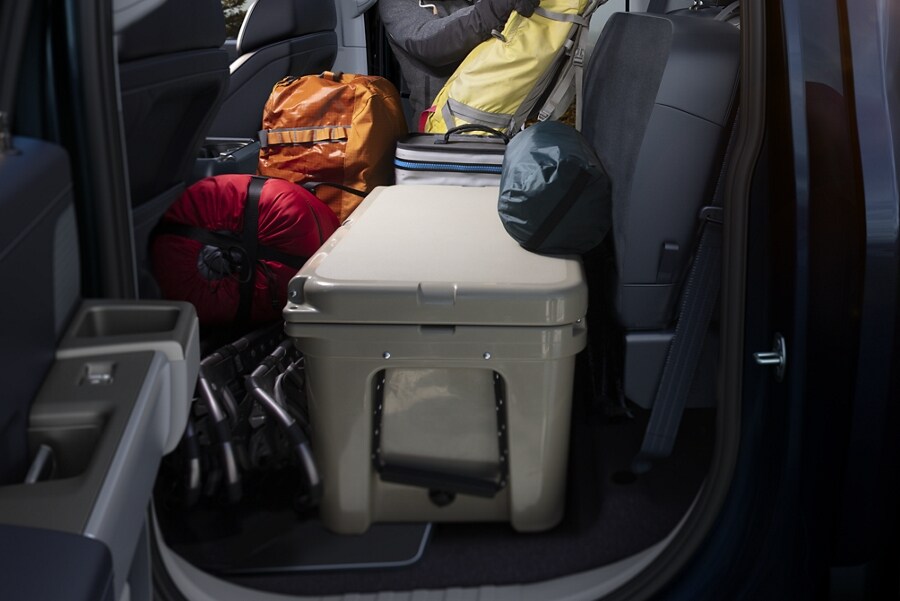 READY FOR YOUR NEXT ADVENTURE
With the functionality of versatile flip and fold rear seats, the F-150® pickup can easily accommodate your next planned getaway.
...less
FLEX YOUR POWER OF CHOICE
WHEELS THAT REALLY STANDOUT

Stylish and rugged, there's a wheel option to fit your taste. Aggressive and bold 17" forged-aluminum beadlock wheels come standard on the available F-150® Raptor® 37 Performance Package. XLT and LARIAT Sport Appearance Package models sport 20" 6-spoke Dark Alloy-painted aluminum wheels. ...less

REFINED COMFORT IN A RUGGED EXTERIOR

Whether you work in it or play in it there's an interior and seating option to fit you and your crew that's stylish, comfortable and durable. Available leather-trimmed seats offer a touch of sophistication even when you're mucking it up off the beaten path.

...less

COLORFUL PERSONALITY

The Ford F-150® pickup is offered in a large palette of bold and vibrant exterior colors. Now if only you could get one in each color because, a truck this versatile should be able to match whatever you're doing today. ...less