Seating for (2-door/4-door)
4/5
Seating for (2-door/4-door)
Key Features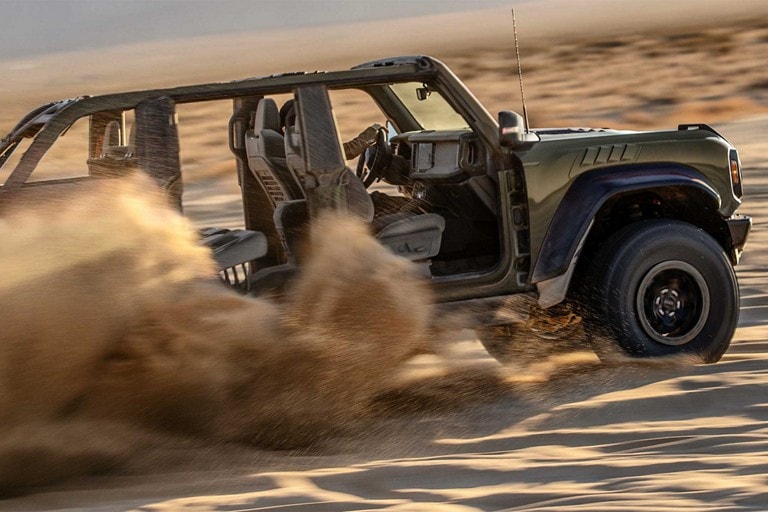 3.0L EcoBoost® V6 Engine
The Ford powertrain team developed the engine with specific Raptor®-level tuning to meet Ford Performance standards. Paired with a 10-speed automatic transmission, it's a proven, high-performance combination built to take on the roughest terrain at a heart-pumping pace.
...less
Raptor HOSS 4.0 System with FOX™ Live Valve 3.1 Internal Bypass Semi-Active Dampers
Uniquely tuned at the front and rear, with integrated reservoirs up front and remote reservoirs in rear. Multiple sensors continually monitor changing terrain conditions hundreds of times a second and adjust accordingly. Ford Performance-designed control arms at the front and rear help deliver maximum wheel travel of 13.0 inches in front and 14.0 inches in rear.
...less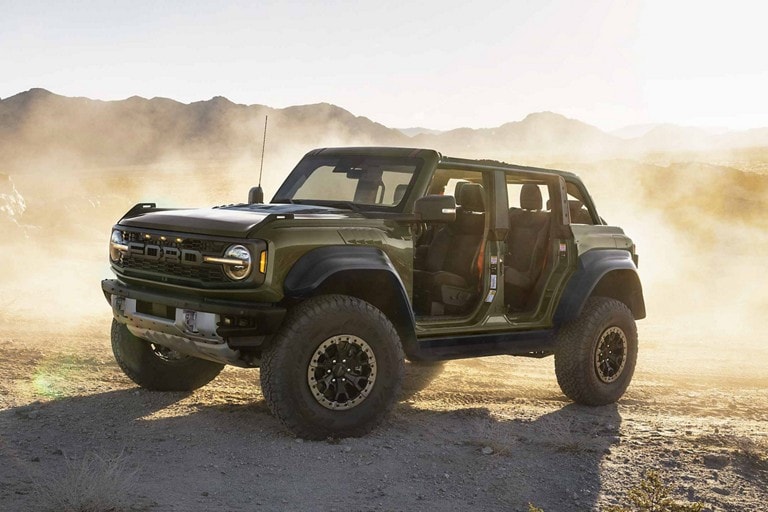 37" x 12.5R17 BSW A/T - All-Terrain
Massive 37-inch all-terrain tires on 17-inch alloy wheels come standard with the 2024 Bronco® Raptor®. These rugged tires provide all the traction and capability needed to cover challenging ground quickly and confidently, mile after mile.
...less
Exterior Features
Interior Features
Packages
Power and Handling
Safety