Some models, trims and features may not be available or may be subject to change. See your dealer for current information.
2023 Bronco® Sport
Interior
Seek the Unknown
Conquer the outdoors. Bronco® Sport model goes in prepared with durable surfaces and creative cargo areas, like available under-seat storage and the Cargo Management System. * Plus, an interior with lots of hidden storage and convenience features.
...less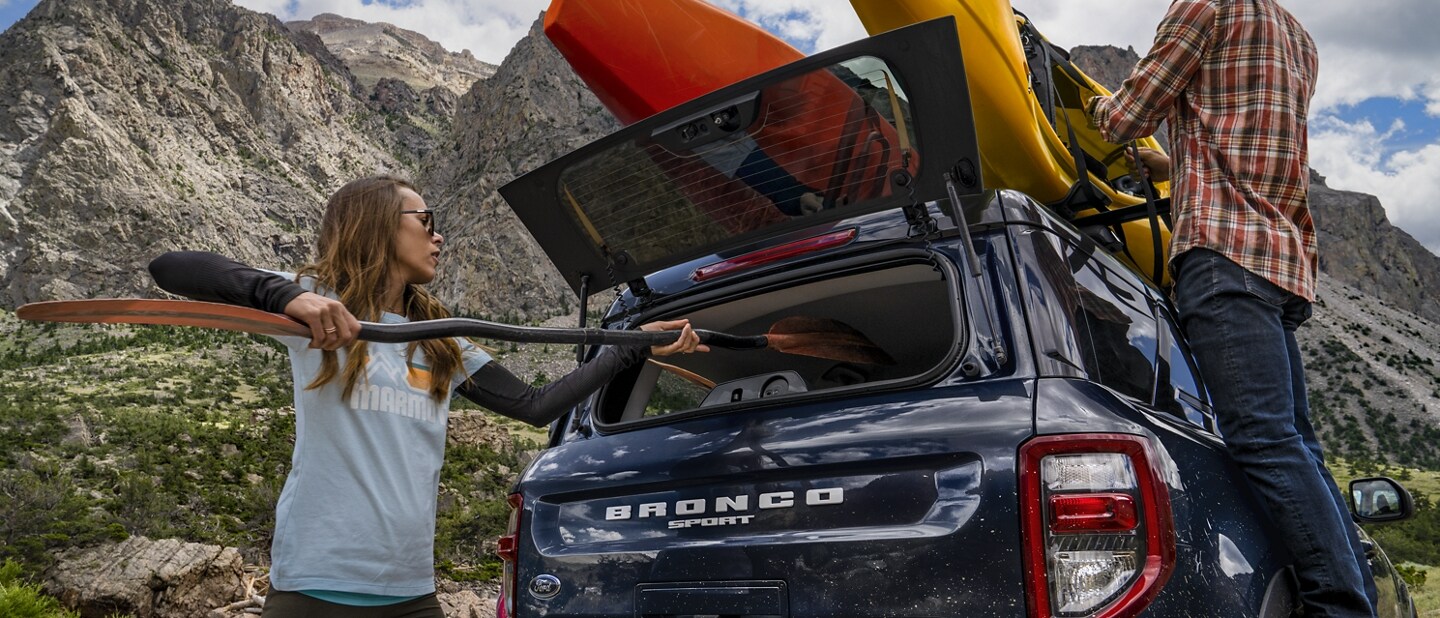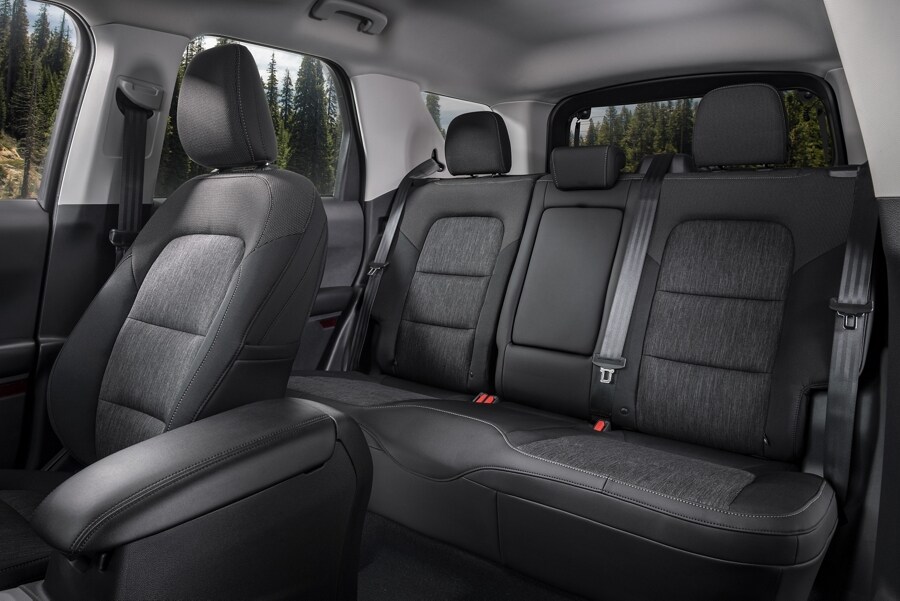 Bring Your Friends
Seating for five with extra head room thanks to the safari-style roof of the 2023 Ford Bronco® Sport SUV.
...less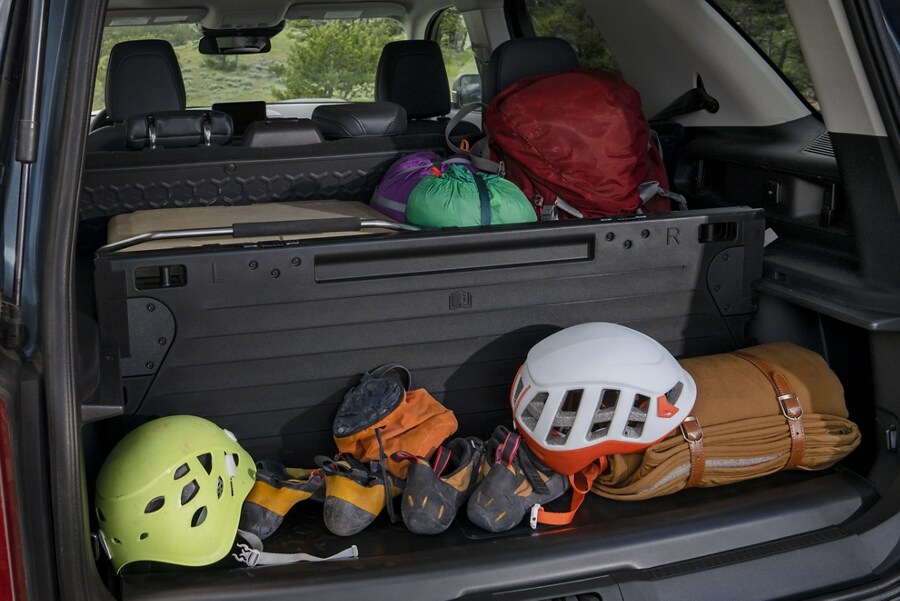 Store Your Gear
Plenty of room with 65.2 cu. ft. of cargo* volume standard on the Base, Big Bend®, Heritage and Outer Banks® models.
...less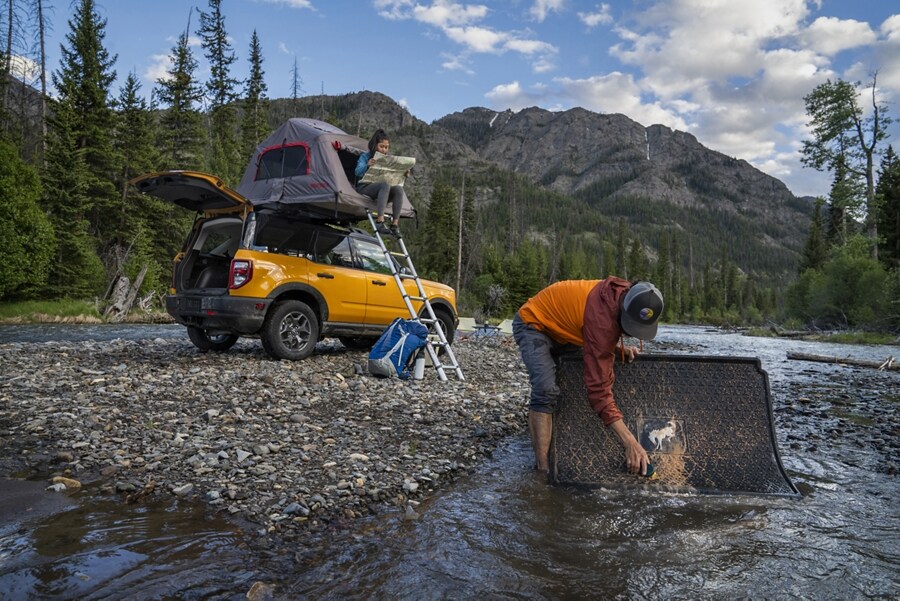 Wash With Ease
Ready for whatever the day brings. The 2023 Ford Bronco® Sport SUV has a durable, tough and available easy-to-clean interior.
...less
Travel in a Pack
There's room for your whole group. Every model has seating for up to five, comfortable contoured bucket seats and ample interior space.
...less
Leave Nothing Behind
Make room for your friends and your gear with a flexible interior and multiple places to store equipment.
...less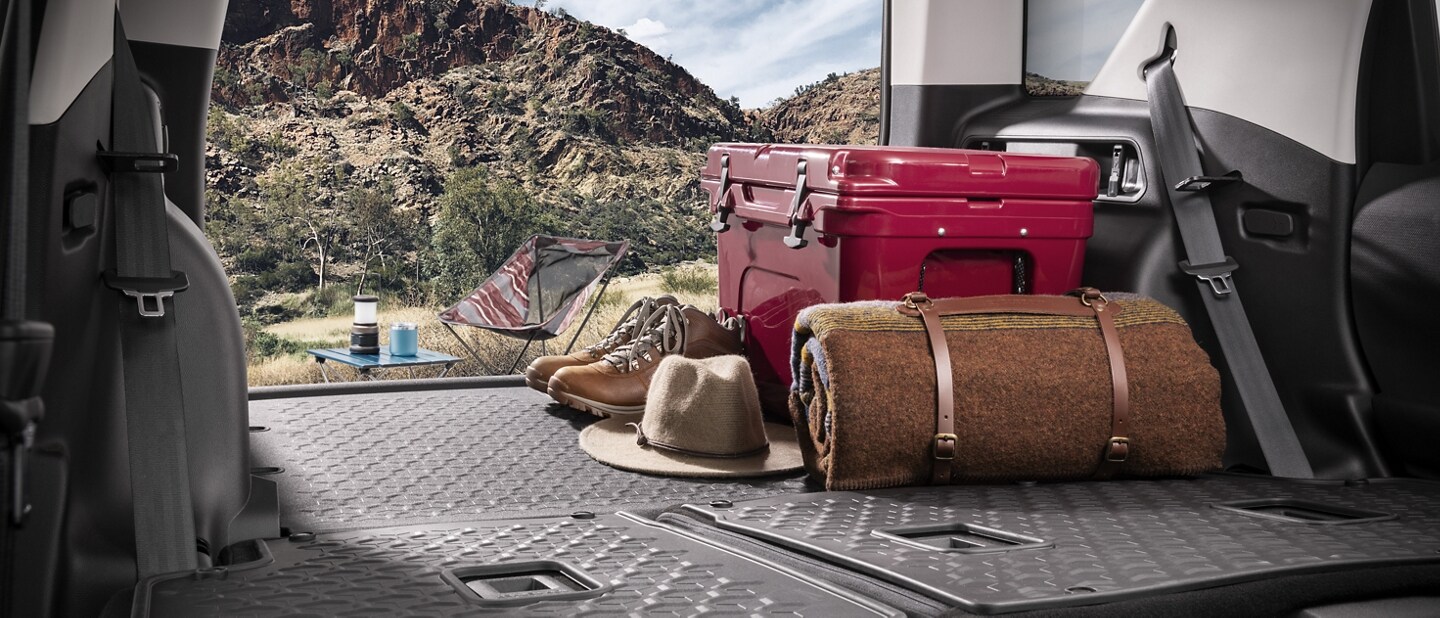 Versatile Interior
Bronco® Sport SUV is like a utility knife on the trail, equipped with useful features that you don't realize you need until you need them.
...less
Bring It With You
The Bronco® Sport SUV offers plenty of space for the small stuff — like flashlights, phone chargers and bottle openers. Thoughtful interior features offer added convenience when you've finally stopped at the perfect spot.
...less
Camp Table

Come morning, it's the perfect place to gather around and plan your route or set up your equipment. Part of the available Cargo Management System. *

...less

Zipper Pockets With MOLLE Straps System

Located in the back of the front seats, the available MOLLE Straps System provides an easily accessible storage space for your gear. Hook up your water bottle, flashlight or any other trail essentials.

...less