FordPass App and Electric Vehicles
Everything Electric
The FordPass® App puts your all-electric vehicle ownership experience right in the palm of your hand.
FordPass App Features for EVs
Unlock the full potential of your all-electric vehicle by connecting it to the FordPass App. Customize your drive experience before you get behind the wheel. Map favorite routes, find charge stations and make your drive your own.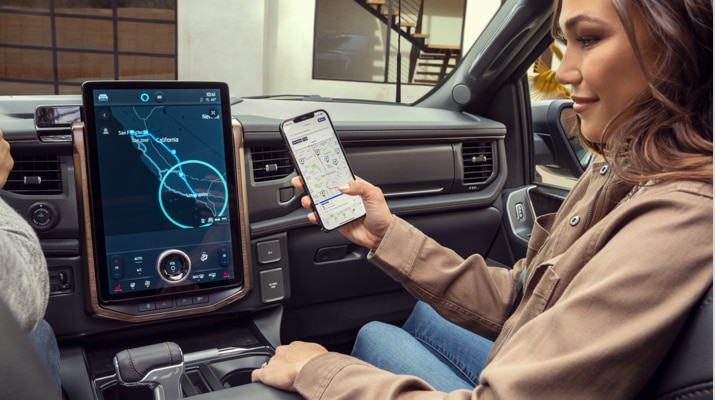 CONTROL YOUR VEHICLE
CONNECT AND CONTROL
Use the FordPass App to access complimentary remote features on your FordPass Connect™ - enabled vehicle.
What is Intelligent Range
CHARGING CONFIDENCE
Know how far you can go before needing a charge with Intelligent Range, which you can monitor in your FordPass App.
POPULAR ARTICLES
---
Ford Electric Vehicle Charging Stations
CHARGING YOUR ELECTRIC VEHICLE AT HOME
BLUEOVAL™ CHARGE NETWORK
aAvailable on select vehicles. Requires feature activation.
bFordPass Connect (optional on select vehicles), the FordPass App., and complimentary Connected Service are required for remote features (see FordPass Terms for details). Connected service and features depend on compatible AT&T network availability. Evolving technology/cellular networks/vehicle capability may limit functionality and prevent operation of connected features. Connected service excludes Wi-Fi hotspot.
cBased on EPA tailpipe rating. Visit fueleconomy.gov for more information.