2023 Transit Connect®
VERSATILITY
IDEAL FIT FOR YOUR BUSINESS PLAN
Its compact size and maneuverability make the Transit Connect Cargo Van ideal for working in tight spaces and urban areas. A wide variety of vocational upfits is available to precisely match the business you're in. Whether you're an independent owner-operator or the manager of a corporate fleet, going with the Ford Transit Connect Cargo Van is all about working as productively as you can.
...less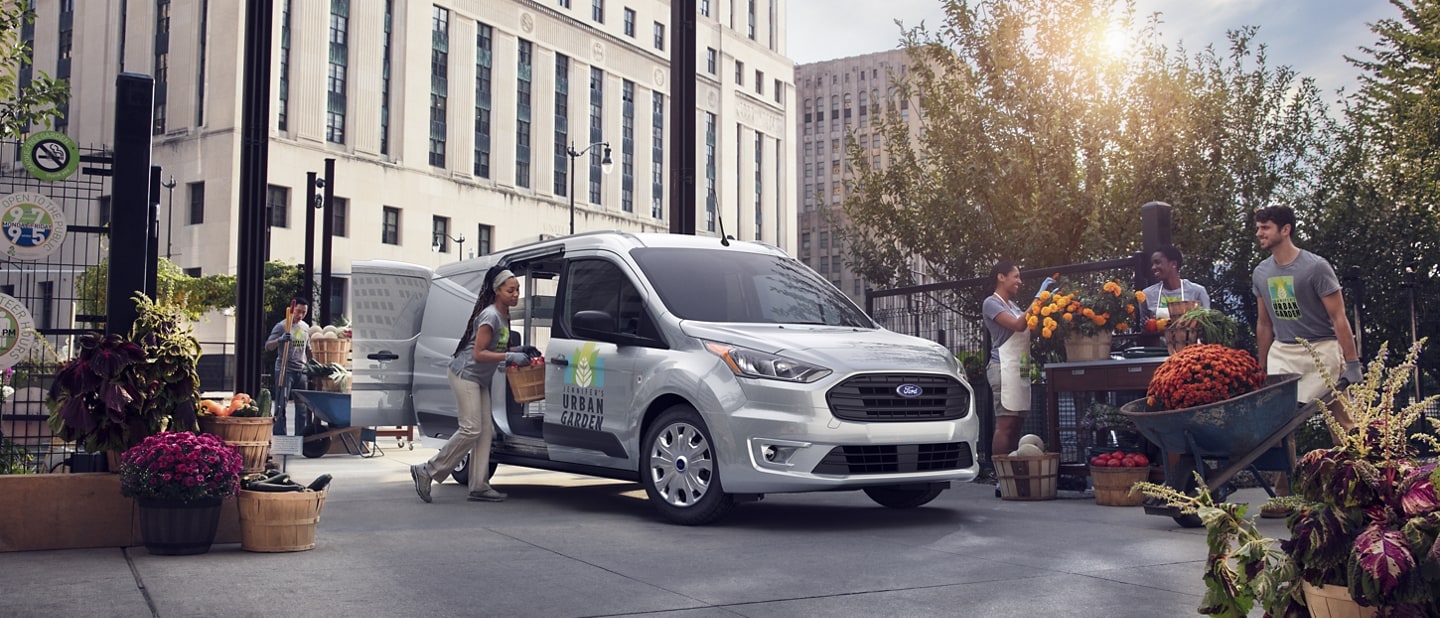 MODERN INTERIOR
Convenience-oriented interior design starts with ergonomic instruments and controls. Tachometer and trip computer are standard, as is a tilt/telescoping steering column steering wheel. Places to put things include a first-row full-width overhead storage shelf, spacious glove box and a front center console with cupholders and storage bin.
...less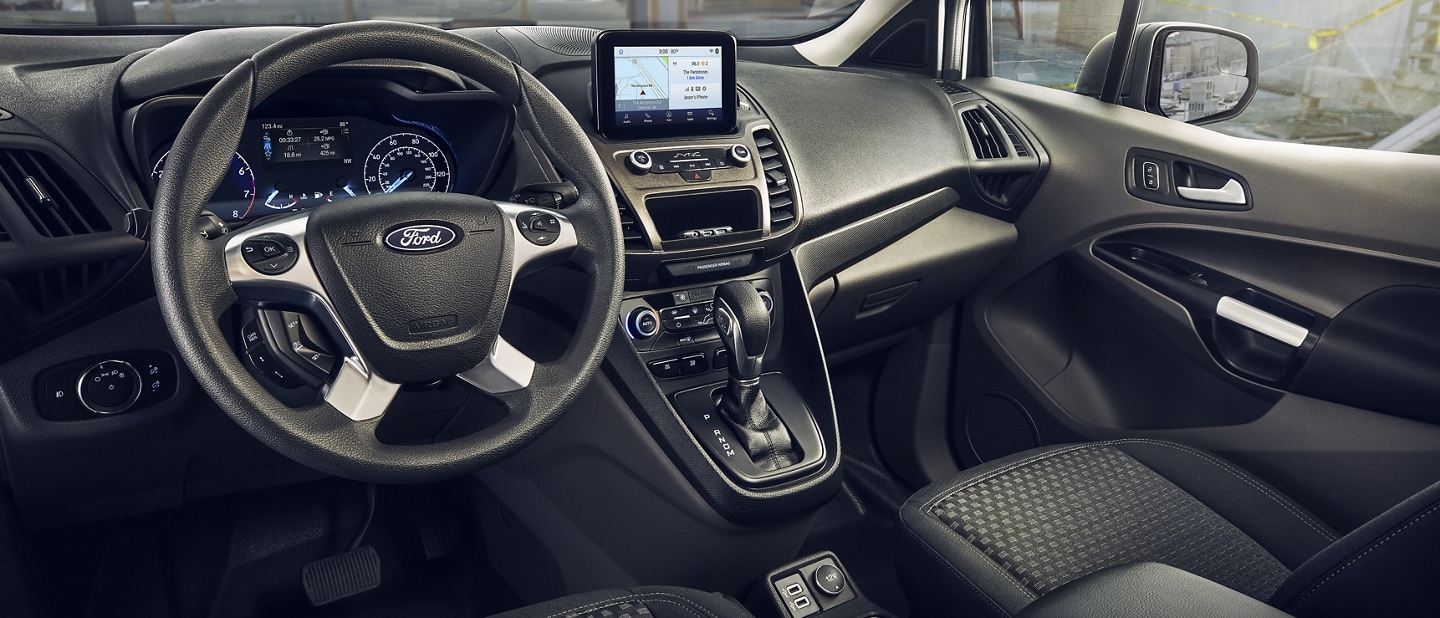 TRAILER SWAY CONTROL
Available trailer sway control39 helps you tow more confidently by automatically determining from the motion of the vehicle if the trailer is swaying. It then takes measures, such as applying precise braking or reducing engine torque, to help you keep both the vehicle and the trailer under control.
...less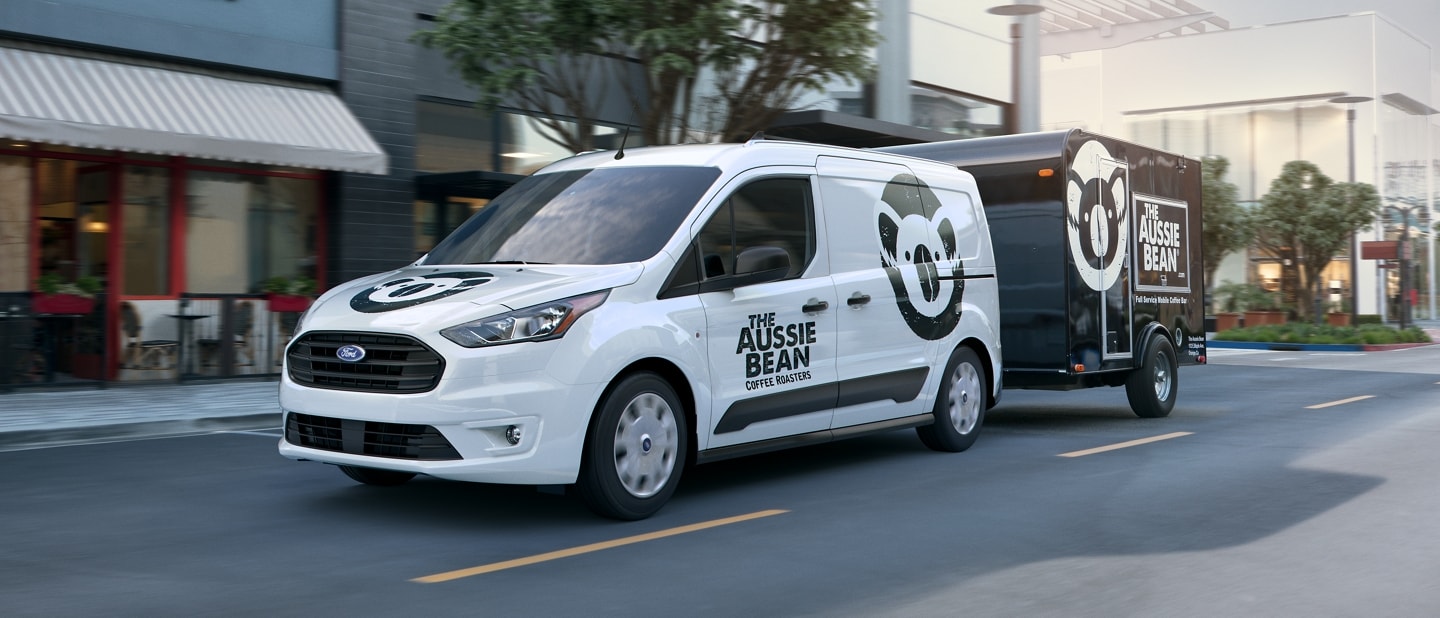 IDEAL FOR VOCATIONAL UPFITTING
Configure a Transit Connect Cargo Van with a vocational upfit that precisely matches your business. Available is anything from rooftop ladder racks, literature holders and storage cabinets to dividers, double floors, drawers, cargo management packages and many others. Your dealer can fill you in on all the details. For more information on the whole range of upfitting possibilities, visit the Upfit Configurator.
...less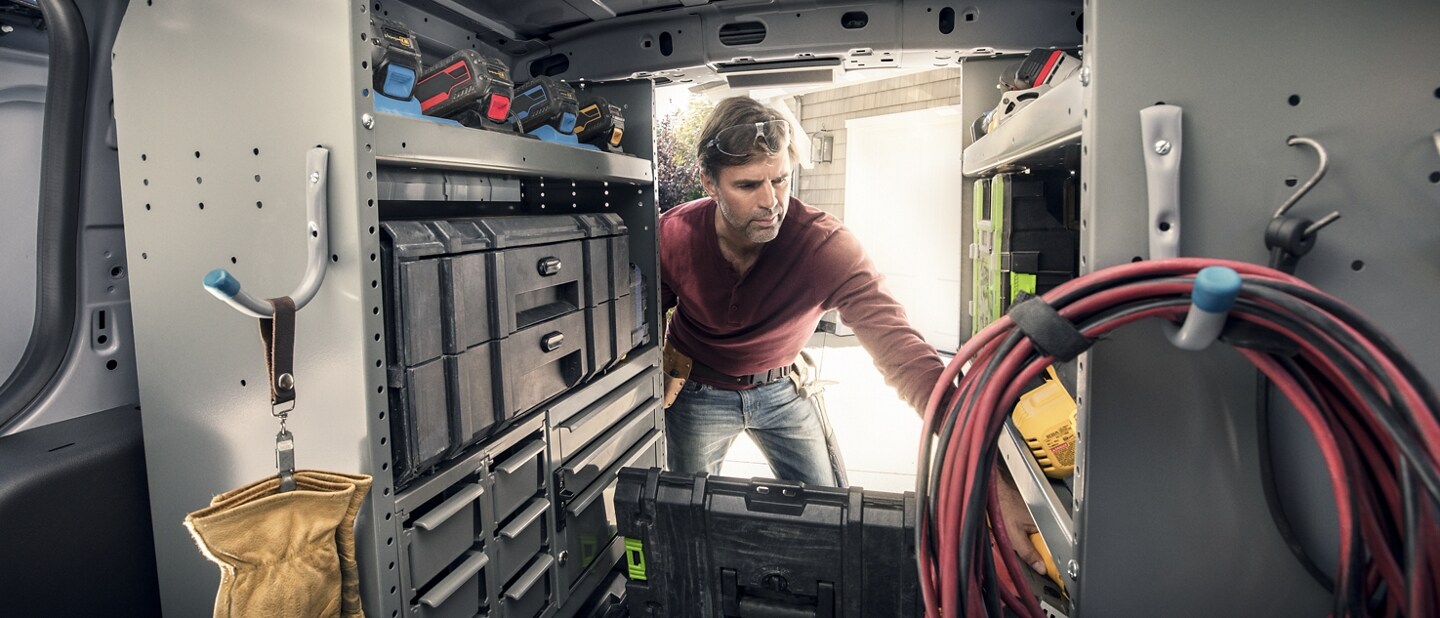 MOBILE BUSINESS CARD
Market your company with colorful, eye-catching graphics. Choose from a large selection of preset templates and graphics, professionally designed and installed, or have your own design created. For more information, please visit your local Ford Fleet dealer. Available to fleet customers only.
...less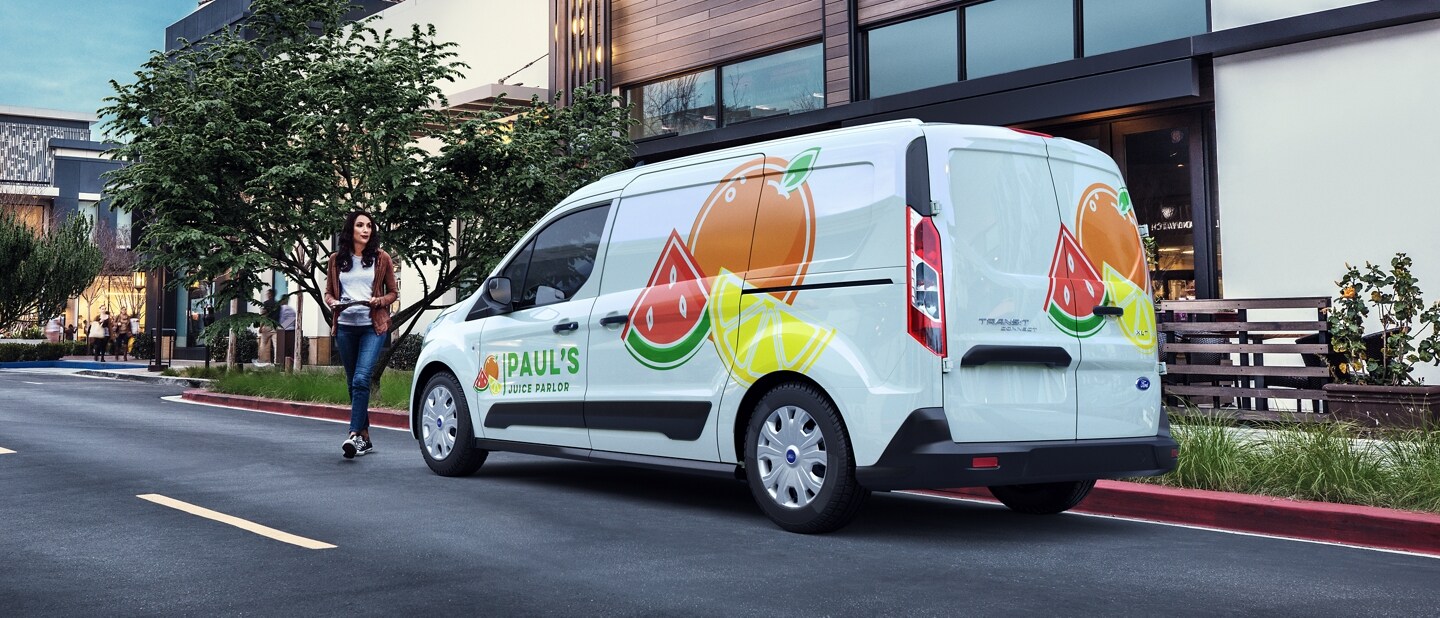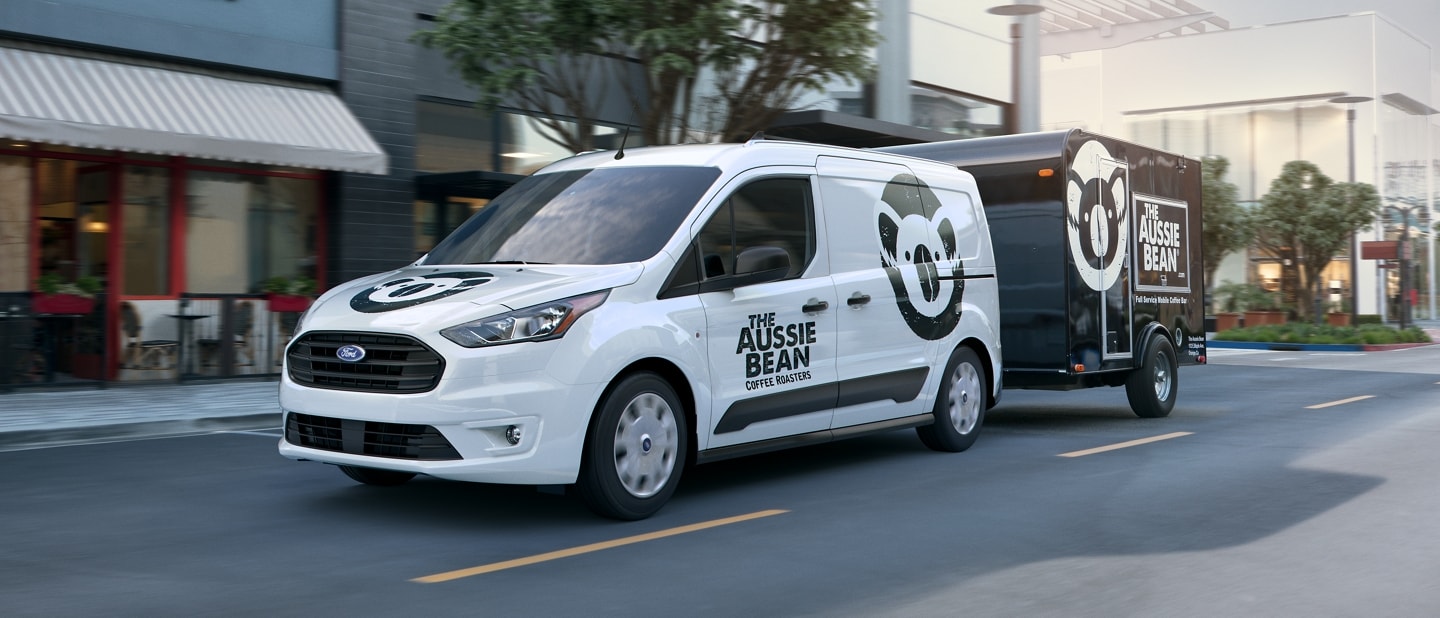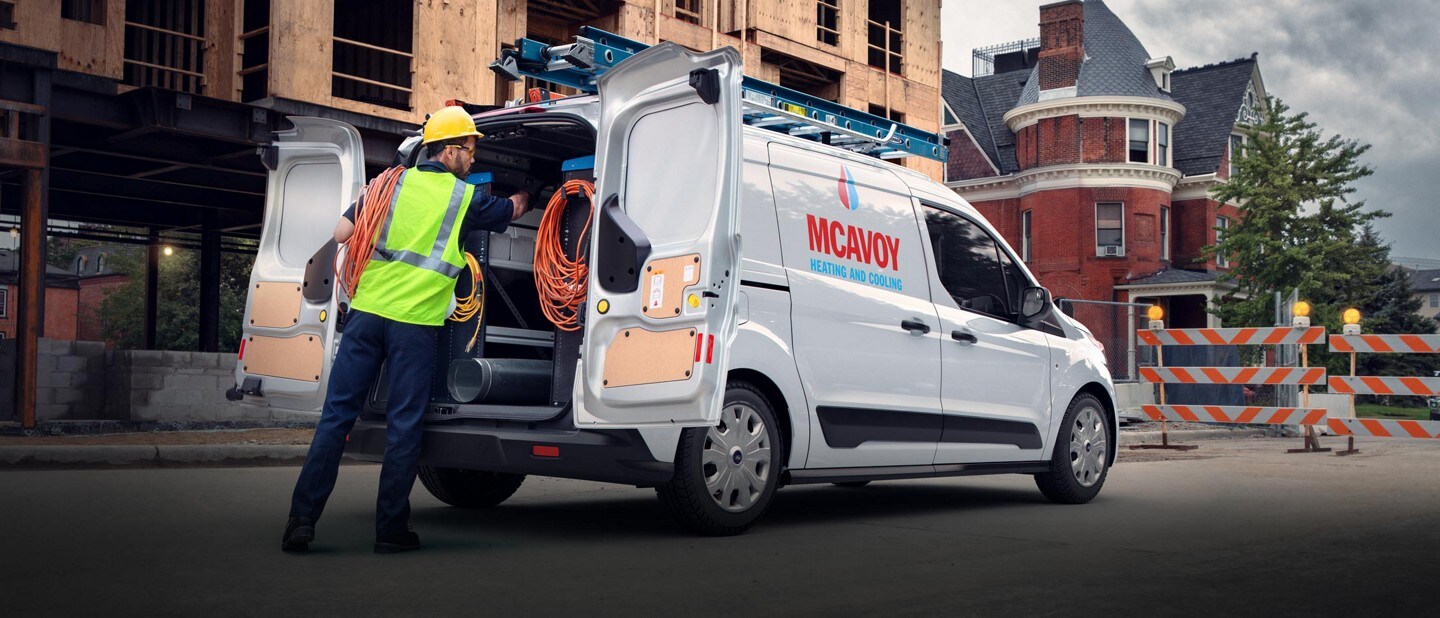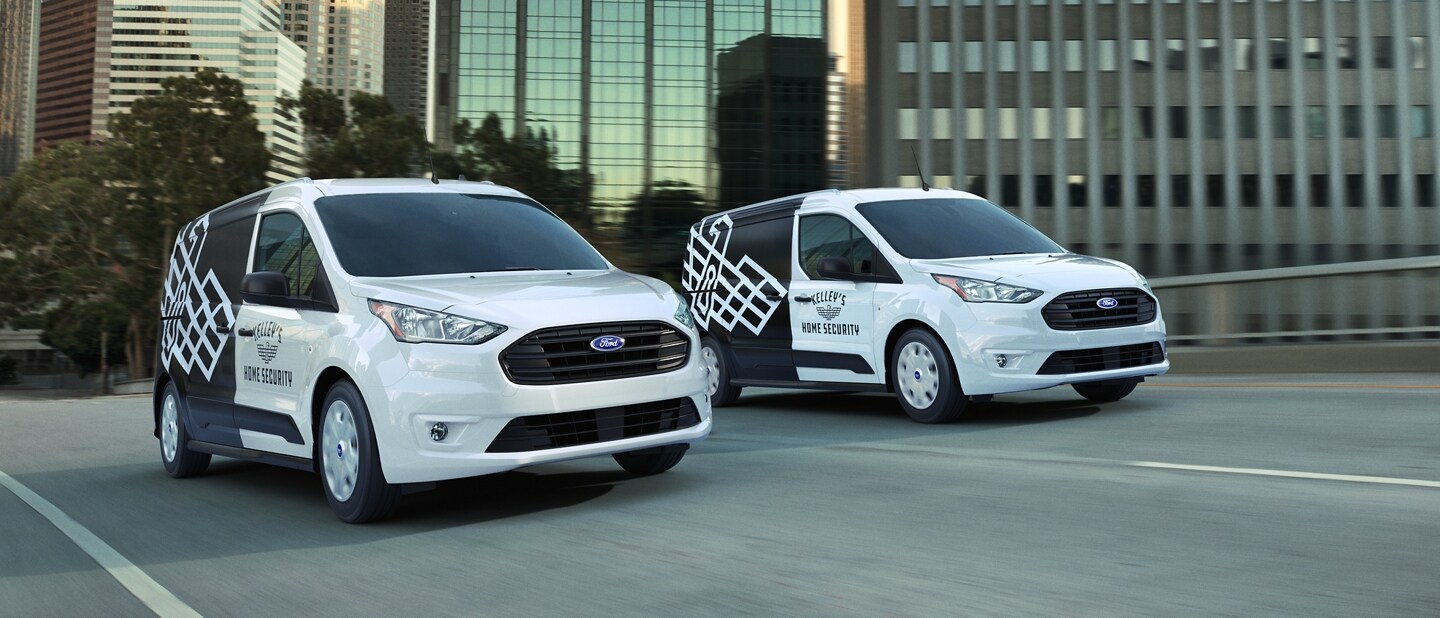 CARGO VAN VOLUMES AND PAYLOADS
Maximize your workday in a Ford Transit Connect Cargo Van in one of two wheelbases. The long wheelbase model (LWB) has 127.4 cu. ft. of cargo space behind the front seats,* or 145.8 cu. ft of storage with the passenger seat folded. * This lets you stack cargo up to four feet high. Maximum payload is 1,550 lbs. ** on LWB models. The short wheelbase model (SWB) has 104.8 cu. ft. of cargo space behind the front seats,* or 123.2cu. ft. with the passenger seat folded,* along with a maximum payload rating of 1,510 lbs. **
...less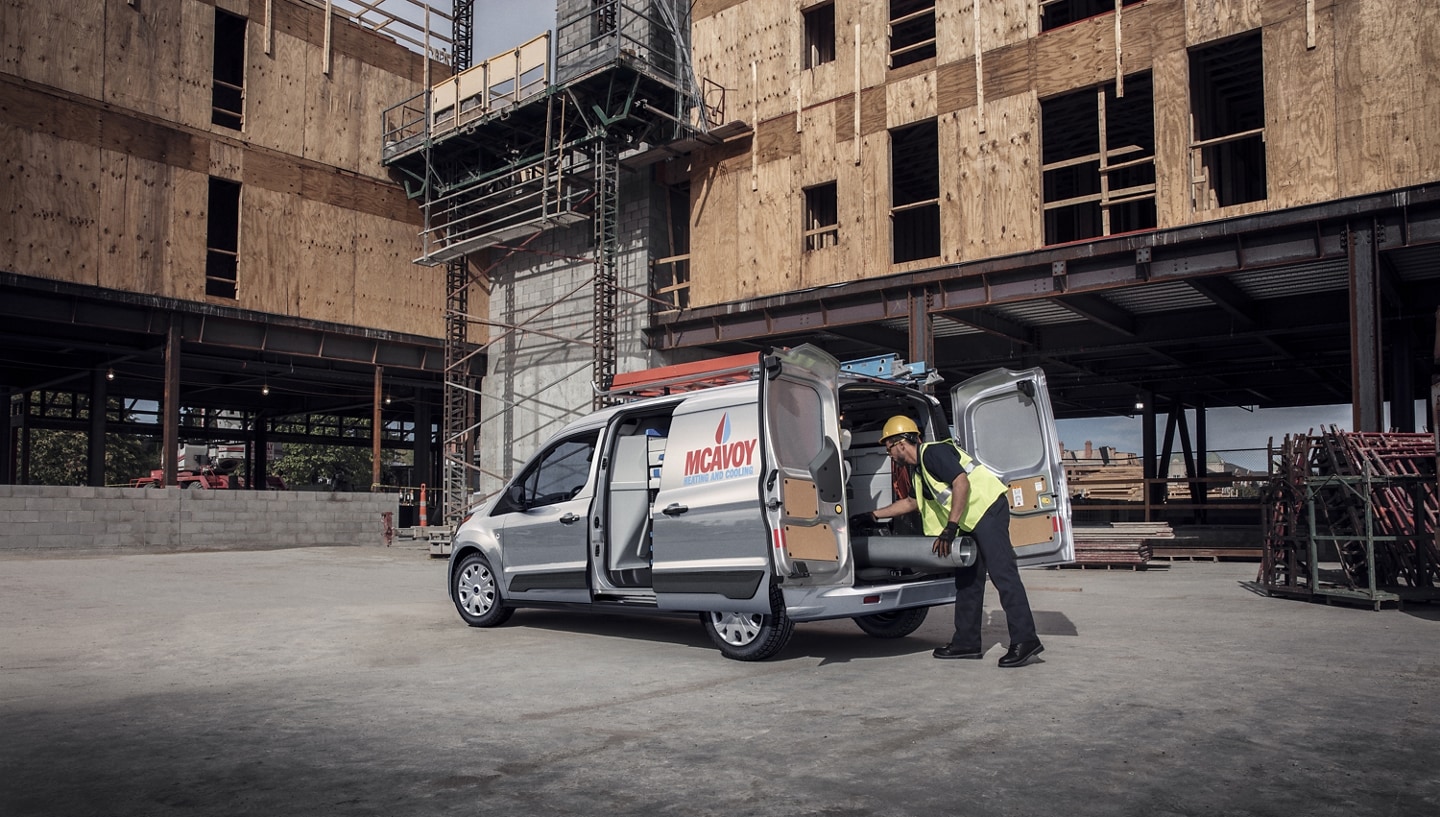 LOAD HEIGHT
A low load floor height of under two feet means moving things in and out is no sweat. *
...less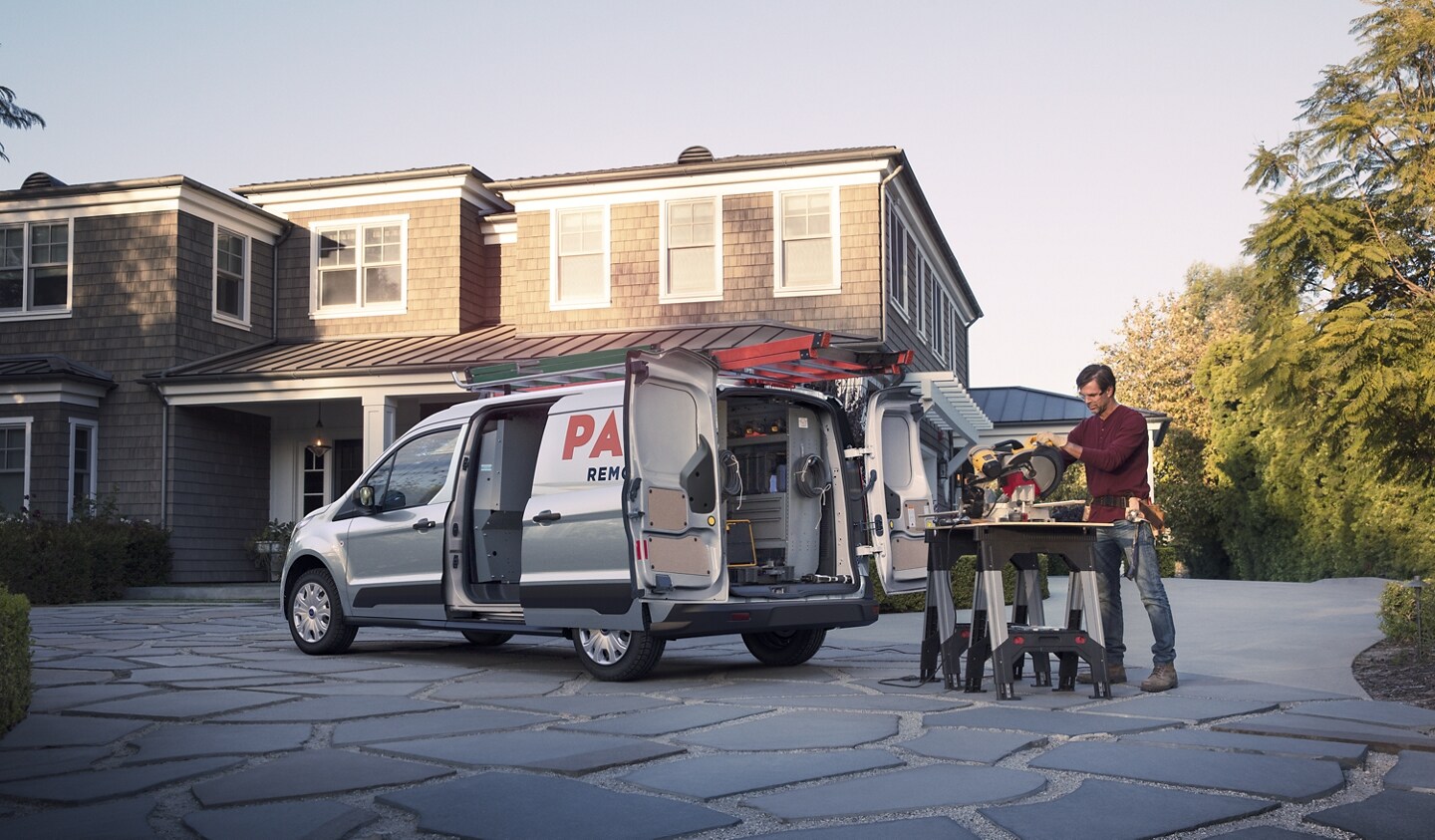 AMPLE WHEEL WELL WIDTH
Productivity needs a lot of elbow room. That's why the 2023 Ford Transit Connect Cargo Van has 48.7 inches of width between the wheel wells.
...less