Key Features
Fully Electric Powertrain
The available fully electric powertrain features a single-speed transmission and RWD electric motor that is powered by a 68kWh lithium-ion battery pack with a demonstrated range of 126 miles on the Cargo Van low-roof models,* helping to ensure you'll travel smoothly to and from each job site.
...less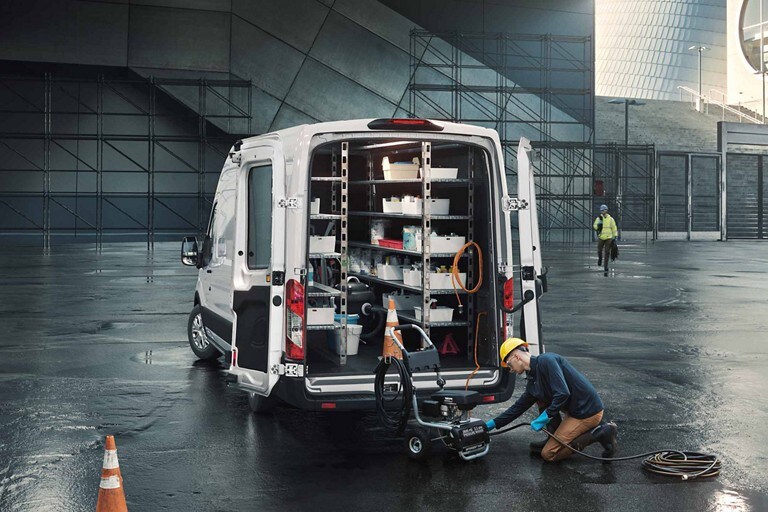 Pro Power Onboard 120V/2.4kW
Available Pro Power Onboard* provides 2.4 kWh of power. Enough to charge and power tools and equipment you need to get the job done, while eliminating the need for an inverter. Includes a 120V outlet with 12V on the Cargo Van models.
...less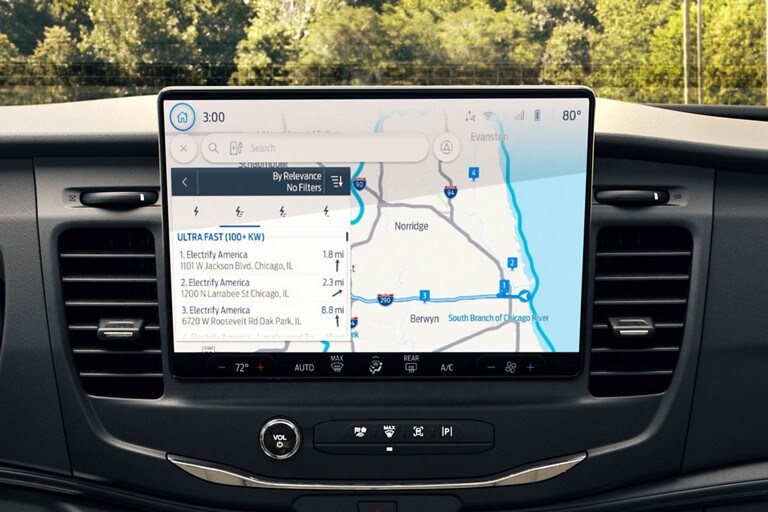 SYNC® 4 With 12-Inch Display with Advanced Voice-Recognition
SYNC is the perfect crew member. The standard SYNC 4161 with 12-inch screen combines enhanced voice recognition and improved connectivity to bring you a seamless and personalized driving experience. The Available Connected Built-In Navigation* makes it easy to find an available charging station near you. Ford Power-Up software updates offer the capability to optimize and stay up to date, without a trip to the dealership.
...less
Power and Handling
Interior Features
Exterior Features
Safety
Packages