2023 E-Transit™
CAPABILITY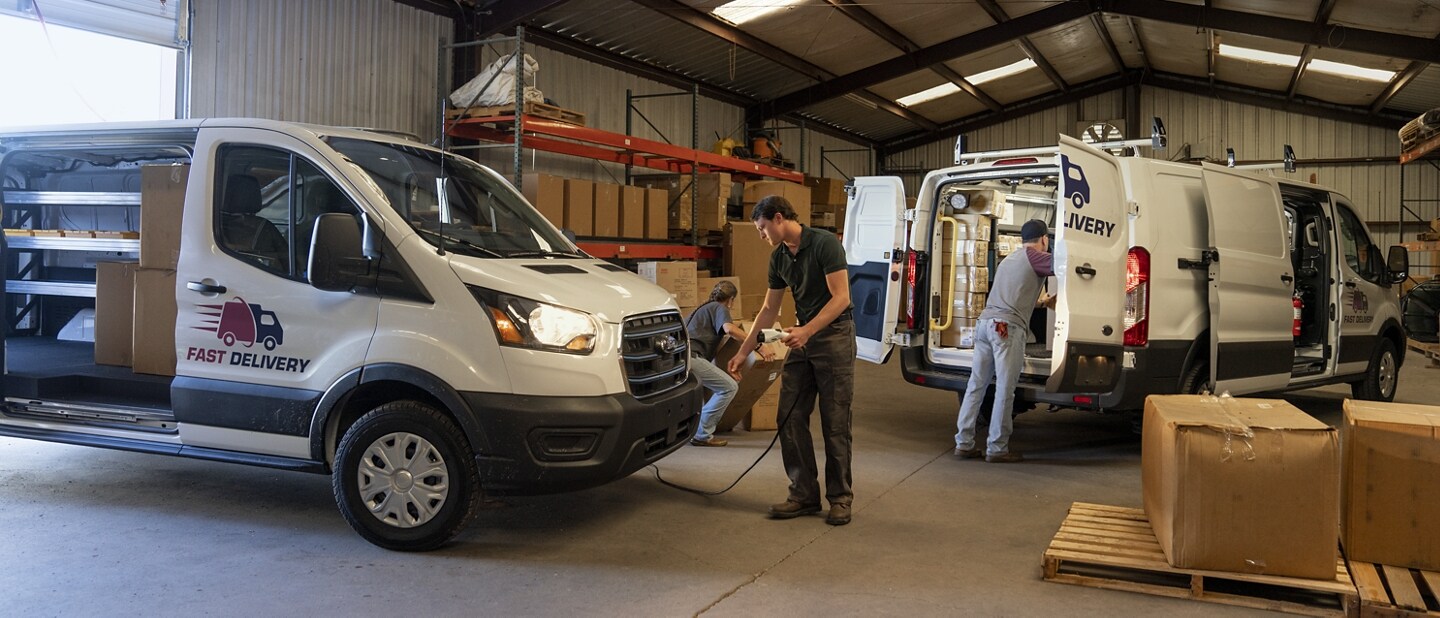 CAPABILITY THAT COUNTS
You need a vehicle that can handle the work. One that is hardworking, efficient and electric. The 2023 E-Transit™ model fits the bill. It's also the only electric work van that has the backing of Ford Motor Company.
...less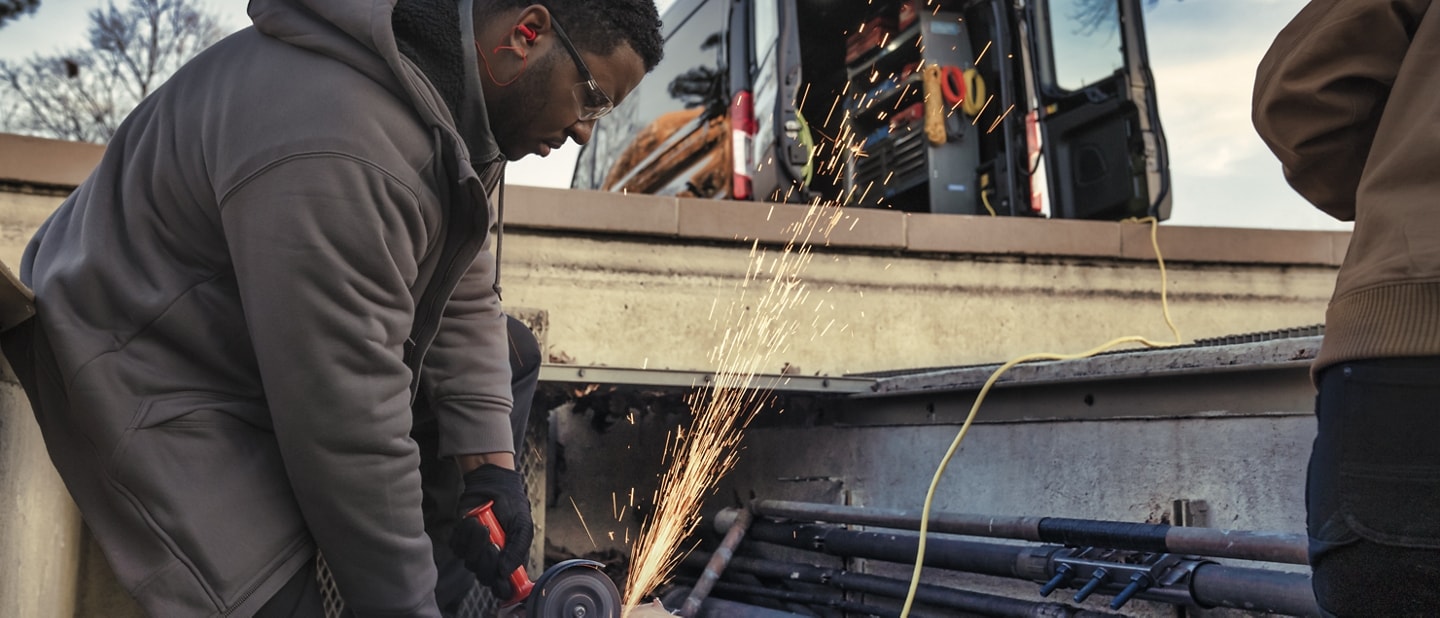 PRO POWER ONBOARD
Less downtime between jobs and on the job site can only help your bottom line. The 2023 E-Transit™ model offers available Pro Power Onboard, which is essentially a mobile power source. Run jackhammers, saws and tablets while on the job site, so you'll be ready to go.
...less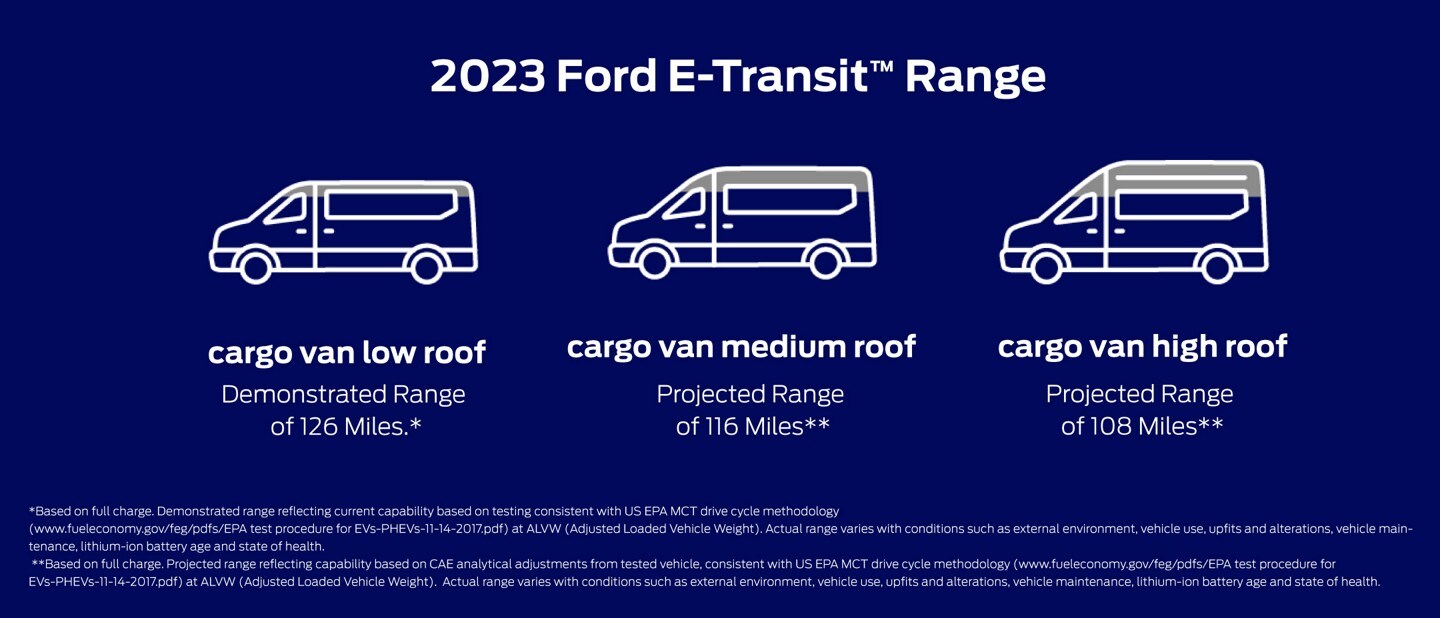 RANGE
Through our research data from FordPro™, the average daily range from commercial vans in the U.S. is 74 miles. * What does that mean for you? Driving farther on a single charge keeps the productivity and the work day moving.
...less