Here's Your Daily Dose of Dopamine
Hear the roar of a Mustang as the ground starts to tremble and your legs start to shake. As always, Mustang draws upon its performance roots with features for enhanced handling, high-powered engine options and a classic Mustang design. For 2022, the soul-stirring Mustang Mach 1 and Mach 1 Premium stand at the pinnacle of 5.0L performance. The personally customizable Mach 1 continues its legacy, engineered specifically for quick turns and spirited drives.
...less
This Beauty Is A Real Beast
Mach 1 performance is evident even before you get behind the wheel. Its streamlined design and exterior styling cues celebrate Mach 1 heritage dating back more than five decades. Sure, every Mustang looks good in the driveway, but the Mach 1 was made to shine on the track. The unique handling dynamics and an available Mach 1 Handling Package help you feel stuck to the road, around curves and when you're hitting the straightaway at a 168 mph max speed. Better yet, it's completely customizable in appearance, powertrain and performance, so you can put your spin on this icon.
...less
EcoBoost® Performance
2.3L High Performance
It's a Mustang, so you know it packs a punch. It's the first EcoBoost engine powered by Ford Performance and it's not afraid to prove it. You like sharp turns and spirited driving? Then you'll love the 2.3L high-performance engine, kicking out 330 horsepower and 350 lb. –ft. of torque. *
...less
*Horsepower and torque are independent attributes and may not be achieved simultaneously.
GT Performance
5.0L Ti-VCT V8
This engine comes with a boost of adrenaline. The twin independent variable cam timing (Ti-VCT) technology improves fuel economy while boosting power, all while reducing emissions. The exhilaration is instantaneous when its 420 horsepower and 410 lb.-ft. of torque* springs to life.
...less
*Horsepower and torque are independent attributes and may not be achieved simultaneously.
Closed track. Line-lock is intended for track use only. It should not be used on public roads. See Owner's Manual for information use.
Shelby® GT500® Performance
The 5.2L supercharged cross-plane crank V8 power plant is projected at putting out more than 760 horsepower and 625 lb.-ft. of torque. * It's the kind of top-of-the-line power you feel in your very core. From the moment you get behind the wheel and bring it to life, you'll know this Mustang is not for the timid.
...less
*Horsepower and torque are independent attributes and may not be achieved simultaneously.

Custom Order Select Ford Vehicles and Receive a $500 Bonus Cash Offer*
*Offer Details
*Place a new vehicle retail order for a 2022 Ford Mustang® or Escape® (gas only) through a local authorized Ford Dealer on or before 8/31/22 and receive a $500 Bonus Cash offer (Program #38492). Offer not available on F-150®, F-150 Lightning™, Super Duty®, Ranger®, EcoSport®, Expedition®, Escape Hybrid/PHEV, Edge®, Explorer®, Maverick®, Mustang Mach-E®, Bronco® SUV, Bronco Sport, Transit®, Transit Connect®, Mustang Shelby® GT500®, Mustang Mach 1™, Ford GT, F-150 Tremor®, F-150 Raptor® or E-Transit™. Not all models, trims or features may be available at time of order. Offer terms and conditions subject to change without notice. See dealer for complete details and eligibility.
Custom Order Your Mustang
Get the vehicle you want with an online custom order.
...less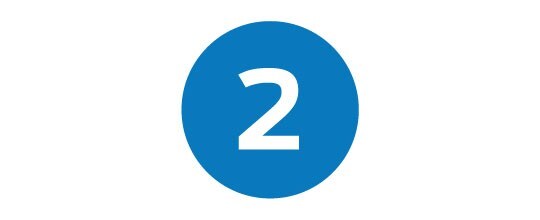 Share With Your Dealer
When you're finished building, submit your vehicle to your local dealer.
...less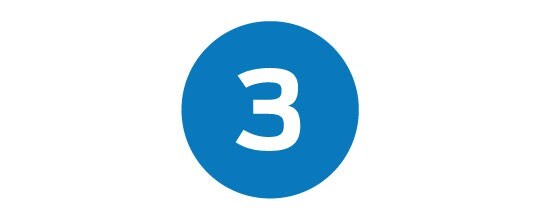 Place your order
Your dealer will contact you to verify selections and pricing, and answer any questions before placing your order.
...less
Tailor Your Track Suit
Turn your race-winning, track-dominating and adrenaline-filled dreams into reality. For next-level performance with the looks to match, Mustang offers seven available performance packages.
...less
Make The Pavement Your Playground
Mach-1

Uniquely tuned and calibrated specifically for performance, the 5.0L helps make the Mach 1 the pinnacle of 5.0L performance. And with the Mach 1 Handling Package, the turns get sharper and the thrills get higher. Includes a 6-speed manual transmission with rev matching. With 470 horsepower at 7,250 rpm and 410 lb.-ft. of torque* at 4,800 rpm, you experience 22% more downforce than a Mustang with the GT Performance Package. Two side heat exchangers for track endurance keep this muscle car cool under pressure.

...less

2.3L High Performance Package

Burn your name into the pavement with this champion of performance. The 2.3L High Performance EcoBoost® engine is required with this package. ...less

Shelby GT500

Aggressive and intimidating looks with the power to match.

...less
Looks Fast Standing Still
Mustang is designed for speed, strength and style. It's a look that has spanned generations and continues to evolve — a timeless masterpiece.
...less
Take It Through the Spin Cycle
Mustang performs on a straight line with an available 11-second quarter mile. And it brings the same mastery around the edges, especially in the Mustang Mach 1, the fastest lateral 5.0L Mustang to date. The dialed-in suspension, braking systems, MagneRide® Damping System and tire packages available in this engineering marvel ensure responsive handling and an absolute thrill on the track.
...less
Standard Base Suspension

The standard base suspension on Mustang is primed for responsive handling. Independent components add to the feeling of control you get with a Mustang and help create a steady ride.

...less

MagneRide® Damping System

When road conditions change, the available MagneRide® Damping System responds – 1,000 times per second for each damper. The result is a smooth, balanced ride and the confidence to perform at your limits. ...less

Personalize Your Drive

With available selectable drive modes, you control vehicle driving dynamics. Simply flick a toggle switch on the center stack, and handling and response are adjusted based on your selection. Choices are Normal, Slippery, Sport, Track or Drag Strip.

...less

Smoothing Out Your Ride

The integral link, independent rear suspension helps minimize body roll and isolate road imperfections for a responsive ride and precise handling. Aluminum-alloy rear knuckles and H-arms help reduce unsprung mass.

...less