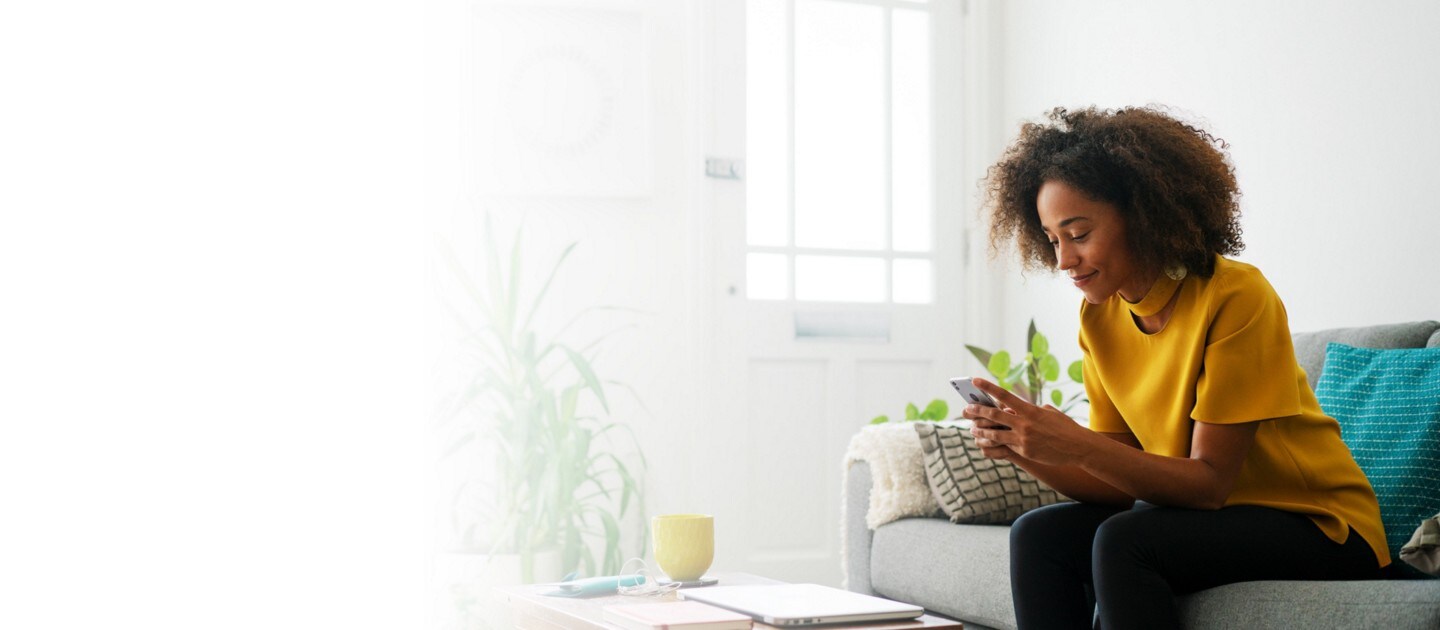 An Easier Way To Buy,
Designed Around You
Wherever the place. Whatever your pace. Shop for a new
vehicle with all the details you need.
And the convenience you expect.

You're In The Driver's Seat
Shopping for an Escape® SUV or a Mustang Mach-E® SUV? You can purchase your vehicle 100% online. Or, if you'd like, submit your order details anytime – and finish the purchase at your participating local dealer. *
...less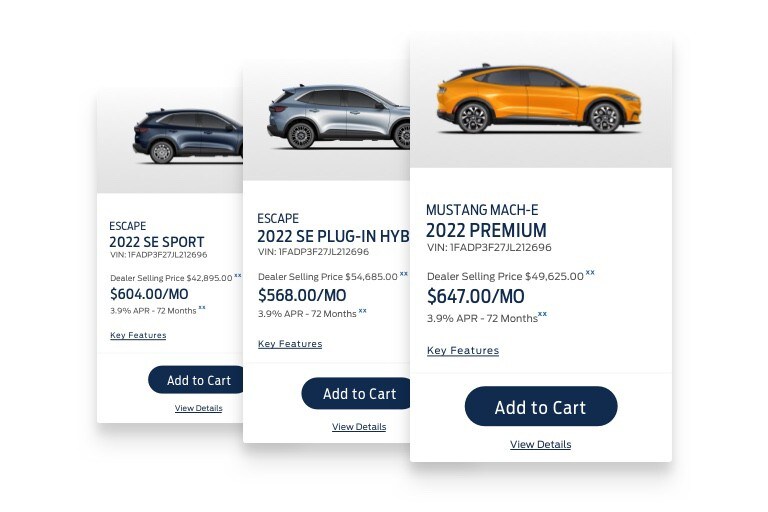 Find The Vehicle
Made For You
Easily find your perfect match. Search by model, key features, budget, and more.
...less
Due to high demand, the current model year is no longer available for retail order. Contact your dealer for more information.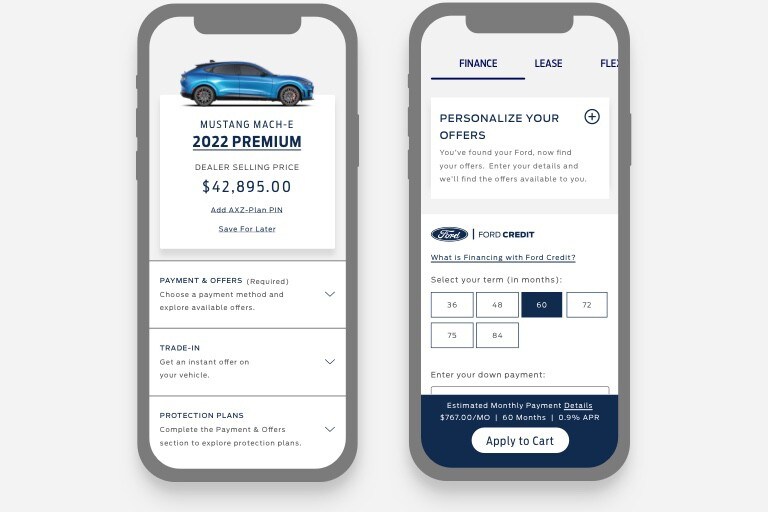 Always Know
What You'll Pay
See your price clearly. Compare payments. Get personalized incentives, if qualified. Even calculate your taxes and fees up front.
...less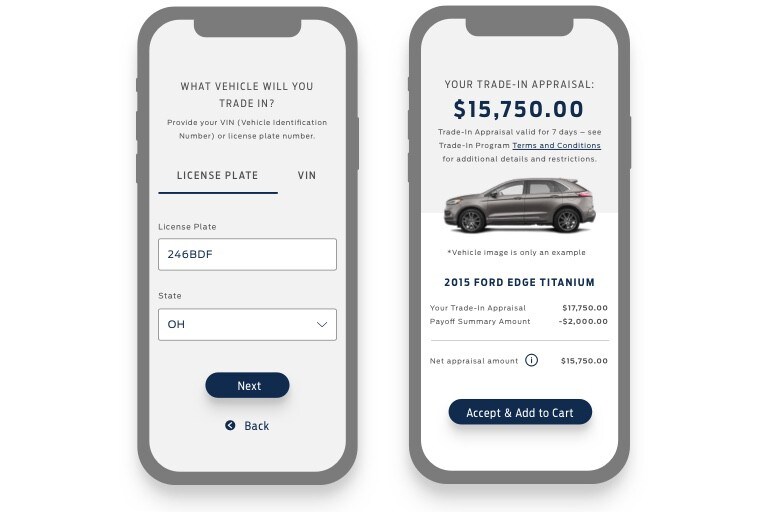 Trade-In Confidently,
Just Like That
Trading in your car? Get a guaranteed offer backed by Ford. Or request a current payoff amount for returning a lease vehicle. *
...less
*Vehicle must pass a mandatory vehicle inspection by participating dealer. Trade-in appraisal is based on online questionnaire about your vehicle. If inspection differs from online assessment of vehicle's condition, the participating dealer may adjust the trade-in appraisal. Please see Trade-in Program Terms and Conditions for important details.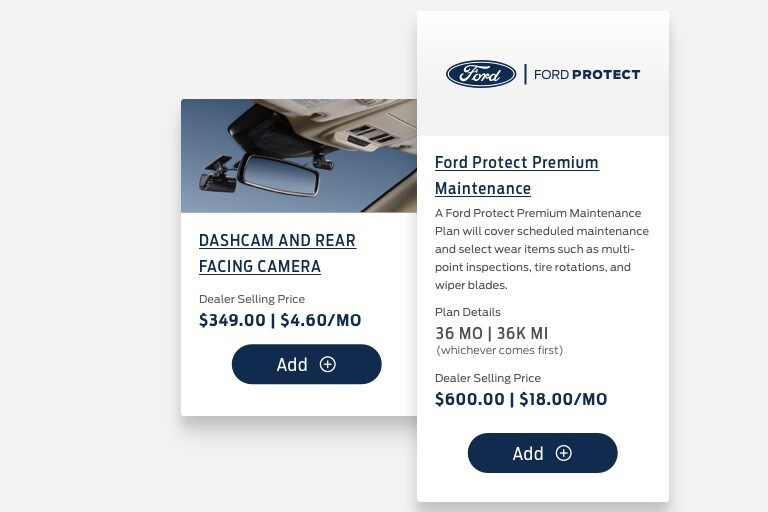 Personalize And Protect
Explore accessories to customize your new vehicle. Get more peace of mind with a protection plan.
...less
Get Financed On
Your Terms
Get your Ford Credit financing decision online, in just minutes. Sign on the dotted line, digitally or in person. Then get ready to enjoy the ride.
...less
FAQs
Questions? We've Got Answers
Which vehicles can I purchase online?

Currently, you can purchase an Escape® or a Mustang Mach-E® vehicle through our online buying process. We are working on making more vehicles available for online purchase in the future.
Am I buying my vehicle from my dealer or directly from Ford Motor Company?

Your online purchase will be through your preferred participating dealer.
What if I need help during the online buying process?

If you have questions during the process, your preferred participating dealer can help. Their contact information, including phone number and address, is provided in the cart so you can quickly reach a representative during business hours.
How much of this process can I do online?

You can complete as much or as little of the buying process online as you like. If you need help, or decide you'd like to finish in person, you can submit your progress at any point and work with your preferred participating dealer directly.
What does "Dealer Selling Price" mean?

This is the price your dealer has set for the vehicle. It does not include taxes, fees and incentives but may include dealer-installed options.
Can I test-drive my vehicle before I complete my purchase?

Of course! You can contact your preferred participating dealer to arrange a test-drive at your convenience.
How does Ford determine the value of my trade-in?

Ford uses a combination of auction and historical sales data to provide a fair, accurate appraisal of your current vehicle. If you have a lease, we'll help you get an Estimated Lease Obligation to Terminate amount that can be included in your financing.
How do I pay for my vehicle when buying online?

You have three payment options: Ford Credit financing, prearranged financing with a third-party lender or cash. If you choose Ford Credit, you can apply online or in person at your preferred participating dealer. If you need help finding a lender, financing experts at your dealer can help you apply.
When will I take delivery of my vehicle?

Actual delivery times may vary based on vehicle model and configuration selected, residency and demand. You'll receive a notification when your vehicle is scheduled for delivery.