PULLS MORE SO YOU CAN DO MORE
The bigger the toys the bigger the fun. When you need to get away for some R&R — and outdoor adventure, the F-150® pickup delivers a best-in-class towing capacity of 14,000 lbs. to get you wherever you need with whatever you need.
...less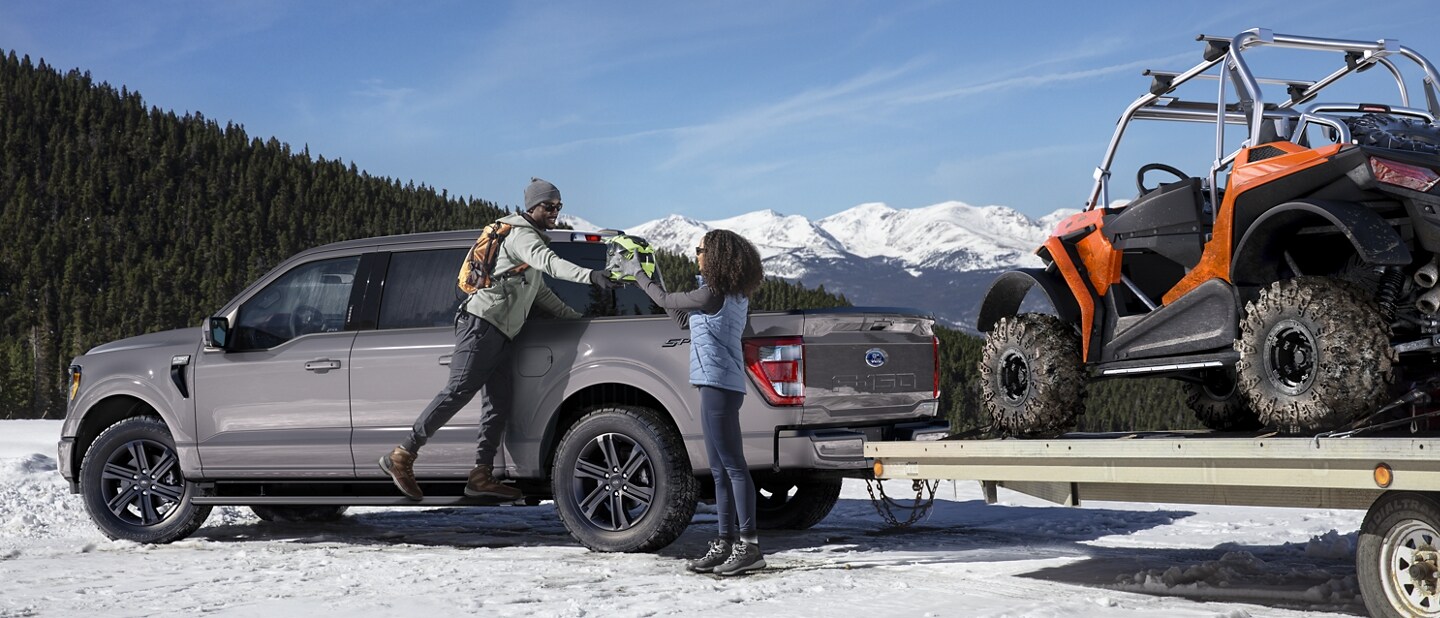 THE SOLUTION TO ALL OF YOUR TOWING NEEDS
It's never just one thing. One day it's a trailer full of lumber, next the family boat. With so many demands that require proven capability, you need a truck that runs the gamut on towing performance — as well as innovative towing technology. That's where the Ford F-150® pickup comes ready with intelligent features to help hitch, maneuver and tow with confidence.
...less