OUR MOST CAPABLE SUPER DUTY.
Super Duty® never stops moving forward. That's why Ford Super Duty for 2021 features the available 7.3L OHV gas V8 and the available Power Stroke® V8 Turbo Diesel. Impressive Super Duty gas and diesel power ratings combine with rugged frame and chassis engineering to achieve strong numbers in every category of hauling and towing capability, including best-in-class horsepower, best-in-class GVWR, best-in-class payload and the best 5th-wheel and conventional towing in its class. *
...less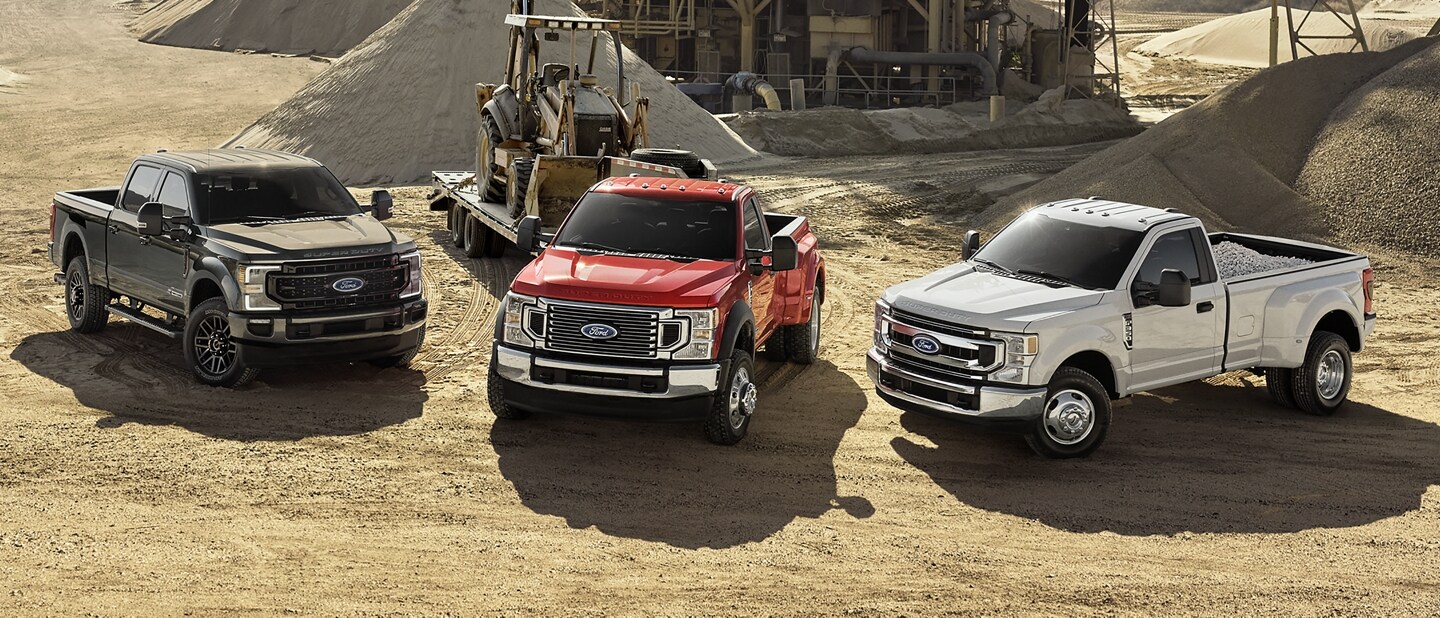 Super Duty Commercial Models
POTENTIAL TAX SAVINGS OPPORTUNITY

Under Section 168(k) of the IRS Tax Code, many businesses that invest in new equipment, including qualifying new vehicles, can potentially deduct a maximum of the entire purchase cost, of one or more business vehicles, on their IRS tax returns.*
Qualifying Ford commercial vehicles include Ford Transit, E-Series, F-150, F-250/350/450/550/600 Super Duty®, F-650/750 Medium Duty and Stripped Chassis.* For more information, visit IRS.gov and contact your tax professional.
...less
*Under Bonus Depreciation in Section 168(k) of the Internal Revenue Code, companies may be eligible to fully expense the cost of trucks, vans and SUVs rated over 6,000 lbs. GVWR, when purchased for business use. Trucks and vans that are considered passenger vehicles, rated under 6,000 lbs. GVWR, are limited to $18,100 of depreciation in the year of purchase with normal MACRS depreciation on the remaining basis in the vehicle in subsequent years. A vehicle is not considered a passenger vehicle, and is thus not limited to the lower depreciation amounts, if it is considered a "qualified non-personal use vehicle." Qualified non-personal use vehicles are vehicles that, by virtue of their nature or design, are not likely to be used more than a de minimis amount for personal purposes. Examples of qualified non-personal use vehicles include 1) a vehicle that can seat nine-plus passengers behind the driver's seat, 2) a heavy non-SUV vehicle with a cargo area of at least six feet in interior length or 3) a vehicle with a fully enclosed driver's compartment/cargo area, no seating behind the driver's seat, and no body section protruding more than 30 inches ahead of the leading edge of the windshield. For more information, see IRC Section 280F(d)(7), Income Tax Reg. Sec. 1.280F-6(c) (3)(iii), Income Tax Reg. Sec. 1.274-5T(k), and Revenue Ruling 86-97, and contact your tax advisor for details. Only applies to business vehicle purchases occurring after Dec. 31, 2020, and by Dec. 31, 2021. Consult your tax advisor as to the proper tax treatment of all business-vehicle purchases.
MORE POWER TO TOW AND HAUL ON THE JOB
The 2021 Super Duty® features strong performance with a powerful lineup of available engines. There's the available 6.7L Power Stroke® V8 Turbo Diesel which features 1,050 lb.-ft. of torque as well as the available 7.3L gas V8, which features the best gas power ratings in its class.*
...less
TOUGH JOBS DEMAND TOUGH TRUCKS.
Strong Super Duty® gas and diesel performance ratings combine with rugged frame and chassis engineering to achieve impressive numbers in every category of hauling and towing capability, including top rankings in GVWR, conventional towing, payload and gross combined weight ratings. 5th-wheel tow ratings, too. *
...less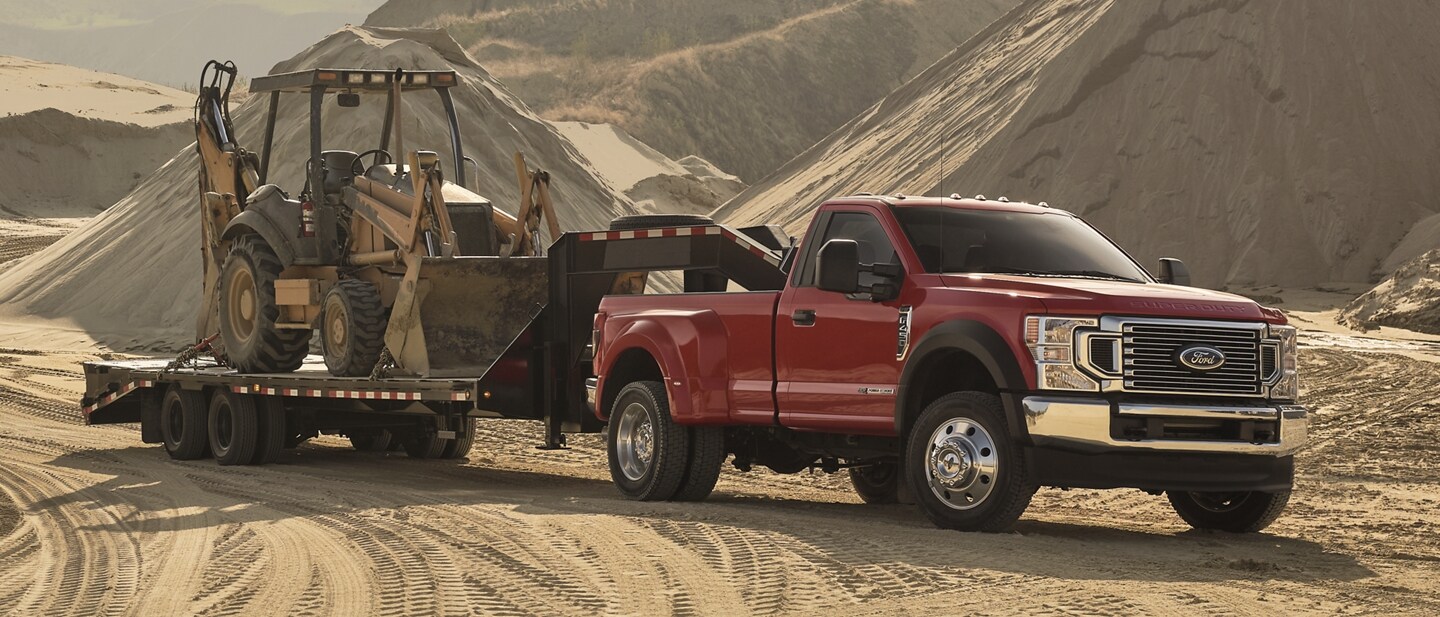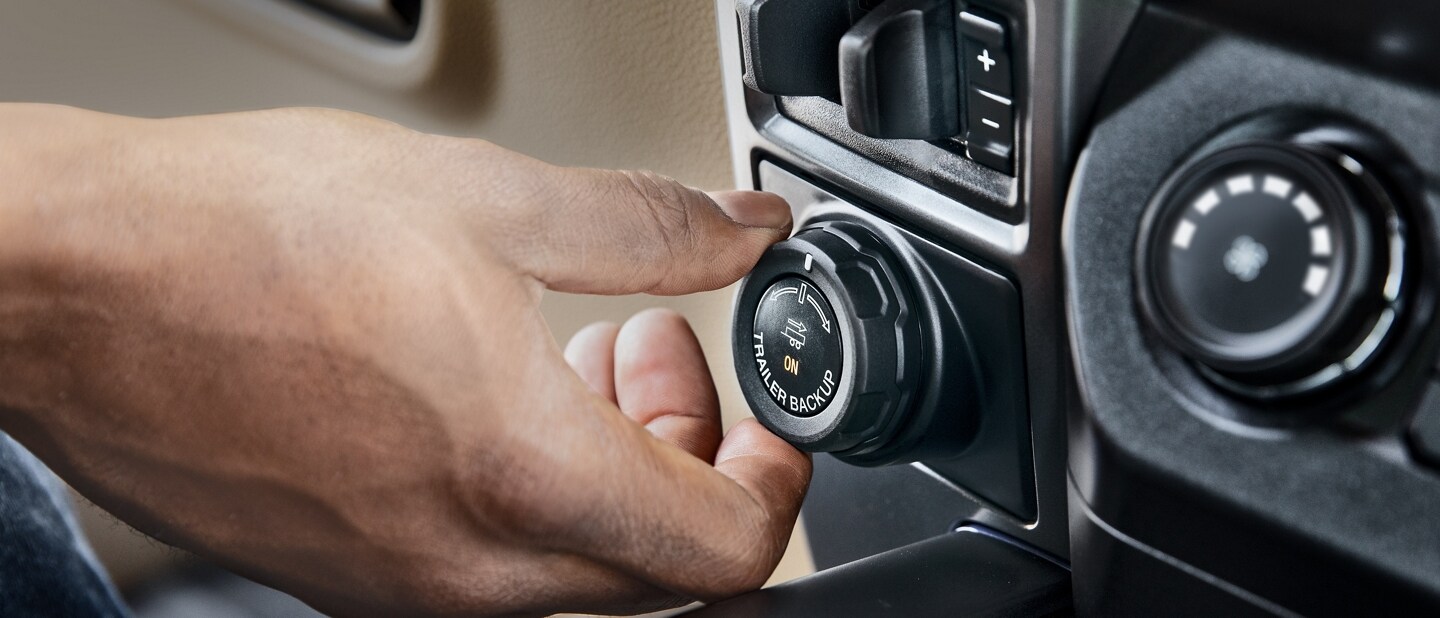 LIGHTWEIGHT BODY. STRONG FRAME AND CHASSIS.
The Super Duty® has the only high-strength, military-grade, aluminum-alloy body in its class.* Aluminum alloy is substantially lighter than the previous steel body, yet it's remarkably strong. It's also more dent-and-ding resistant and not subject to rust. Use of aluminum alloy allowed some of the weight savings to be reinvested where it matters the most, especially in the frame that's the foundation of strength and toughness.
...less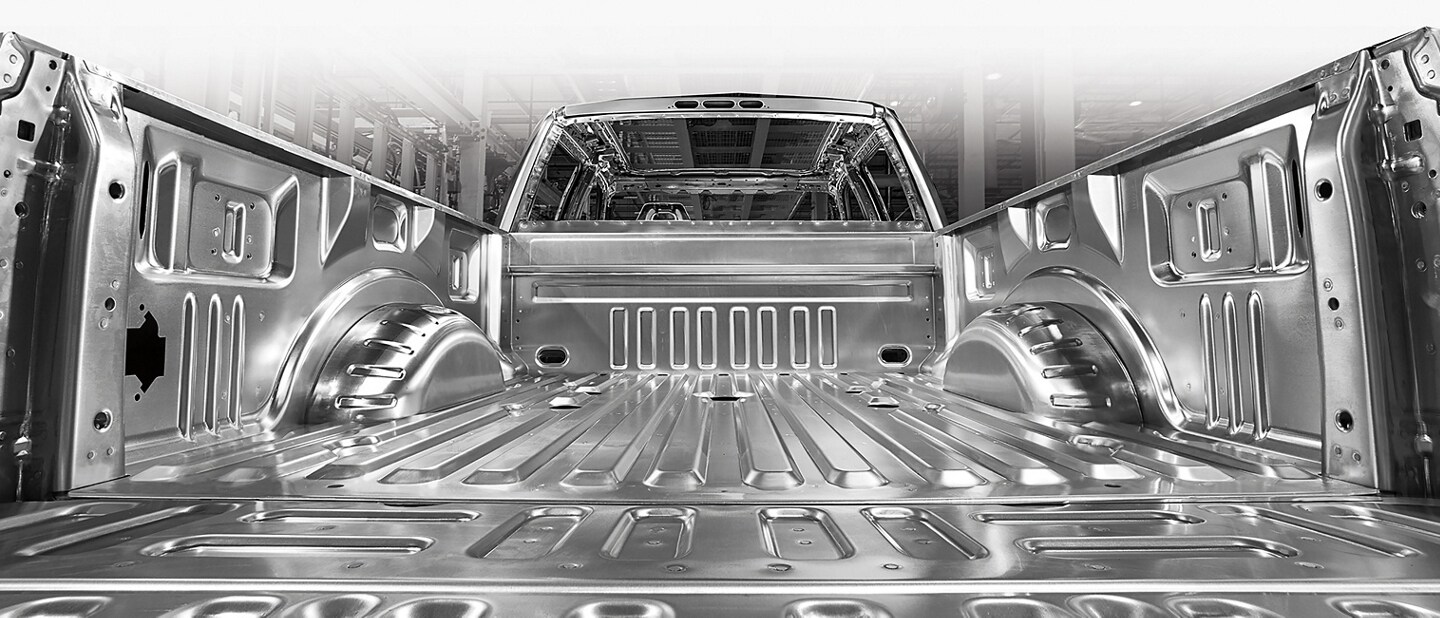 FORDPASS.™  BUILT TO KEEP YOU MOVING.
Meet FordPass.™ The only app that lets you earn Points to use toward complimentary maintenance* and puts Rewards, roadside assistance166  and connectivity5  in the palm of your hand.**
...less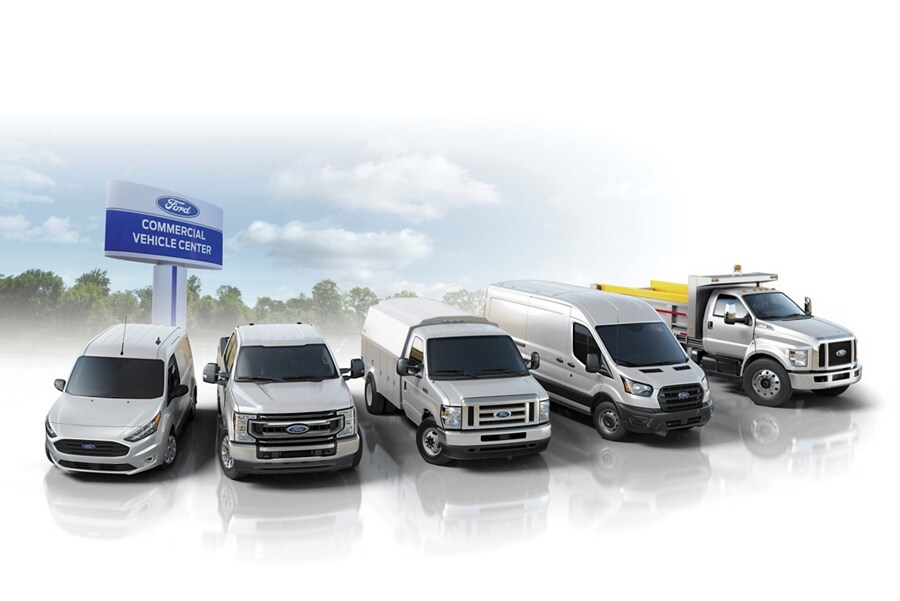 COMMERCIAL VEHICLE CENTER
Over 650 dealers in our extensive nationwide network are specially trained and equipped to sell, service and finance the complete line of Class 1–7 Ford commercial vehicles. Let a Ford Commercial Dealer show you all the exceptional services available for your business.
...less
STRONG TRUCKS. ADVANCED TECHNOLOGY.
No matter where your job takes you, on or off the road, Ford puts you quickly and easily in touch through in-vehicle touchscreen and voice-activated technology as well as smartphone apps. Connect with people, navigate to a destination, get useful trip information — just about anytime, anywhere.
...less
FORD COMMERCIAL SOLUTIONS
Integrated products and services that are tailored to meet the unique demands of fleet professionals. Whether you need to increase vehicle uptime and productivity, reduce maintenance costs, manage compliance or improve efficiency in other ways – we can deliver the right solutions you need for your business. *
...less