312 Miles
Ext. Range Battery and eAWD
4.8 Seconds
Ext. Range Battery and eAWD
Key Features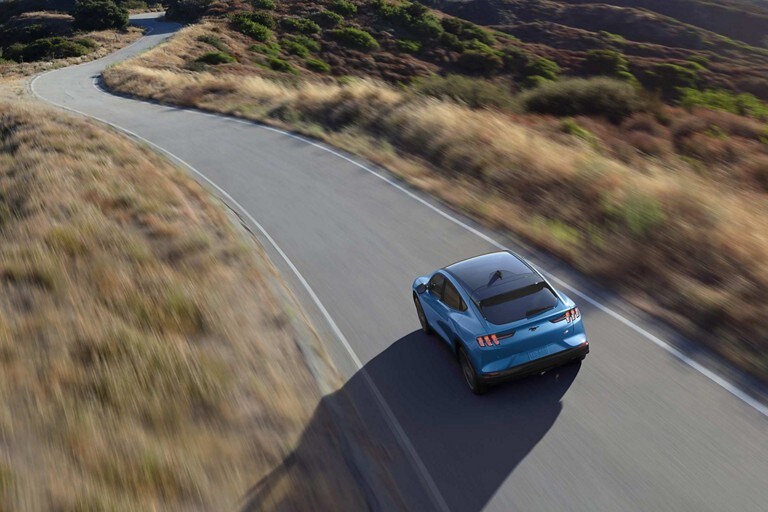 Extended-Range Battery (91kWh usable capacity)
Get up to 312 miles of EPA-estimated range on a single charge in your California Route 1 model. *
...less
Computer-generated image. Optional equipment shown.
*EPA-estimated driving range based on full charge. Actual driving range varies with conditions such as external environment, vehicle use, vehicle maintenance, lithium-ion battery age and state of health.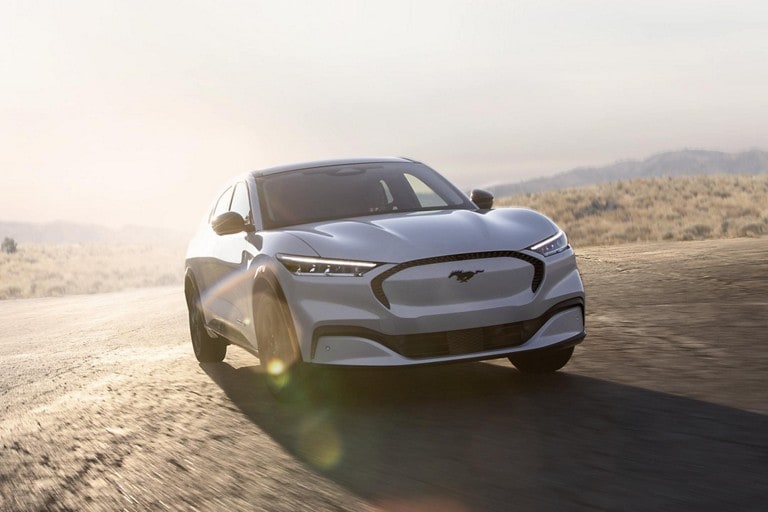 eAWD (dual motor)
It's not just a drive system to improve traction. Mustang Mach-E® AWD models use a primary electric motor on the rear axle and a secondary electric motor on the front axle to boost performance.
...less
Exterior Features
Interior Features
Packages
Power and Handling
Safety