BUILT TO LAST
You put your peace of mind first when you choose original Ford Parts. You'll have the right parts for your vehicle plus the comfort of knowing all Ford Parts are backed by Ford Motor Company.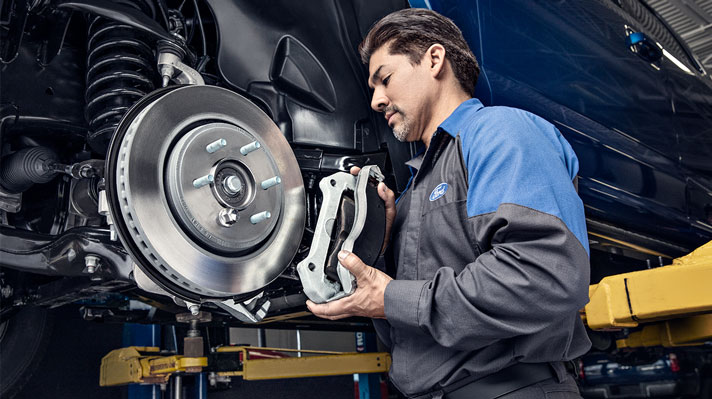 THE RIGHT FIT
FORD PARTS
You can't get the job done right without the right parts. So take away the guesswork. Choose Ford Parts that match your vehicle. If your Ford needs it, we've got it.
THE RIGHT TIRES
FORD TIRE FINDER
From things like size to tread type, several factors determine the type of tires your Ford needs. Find news tires and get back out there with confidence.
POPULAR ARTICLES
---
MAINTAINING YOUR SHOCKS AND STRUTS
HOW TO CHOOSE THE RIGHT BATTERY
WHAT IS FORD PARTS ADVANTAGE?
FREQUENTLY ASKED QUESTIONS
You can purchase authorized parts at Ford dealerships, at select authorized dealer and at parts.ford.com.
Members will earn Points when they purchase a Ford, Motorcraft® or Omnicraft™ part and any associated labor from a participating Ford dealer. Members will earn 10 Points per $1 spent. Non-Ford parts or services will not earn Points.
Motorcraft® is a registered trademark of Ford Motor Company.
Omnicraft™ is a trademark of Ford Motor Company.
aSee the FordPass® Rewards Visa® Terms and Conditions in the Summary of Credit Terms. Points are not redeemable for cash. Please see the FordPass® Rewards Program terms and conditions at FordPassRewards.com for information regarding expiration, redemption, forfeiture and other limitations on FordPass® Rewards Points. Must be enrolled in FordPass Rewards.