A WORK VAN THAT ADAPTS TO YOU
The 2023 Ford Transit® van offers the most variety of vehicle configurations in its class. * You choose the roof height, wheelbase and length and your engine. So it's not just designed for business, It's designed for your business.
...less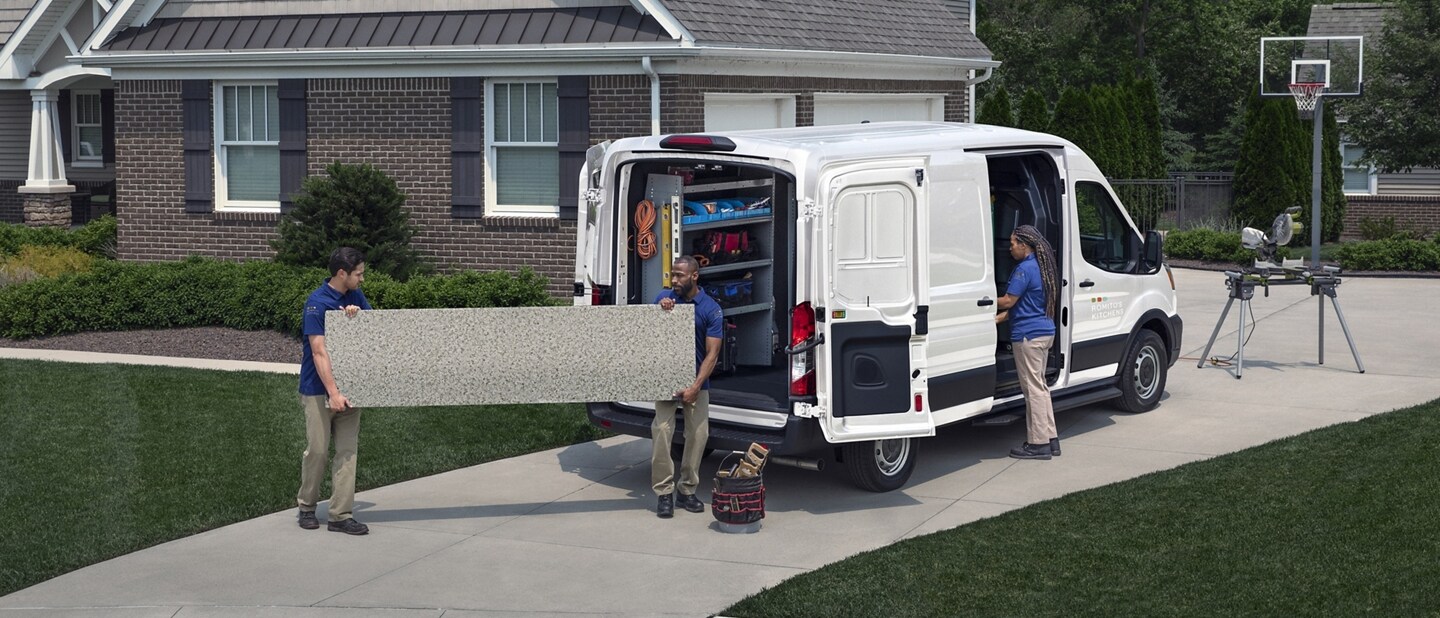 ROOM FOR THE WHOLE CREW
MAKE IT WORK FOR YOU

When your job requires a crew that's bigger than just two people, the Transit® Crew van is up for the task. With a choice of three roof heights, three lengths and two wheelbases, it's easy to configure the vehicle that fits your needs. ...less

SEATING FOR FIVE

The 2023 Ford Transit® Crew van offers seating for up to five people. So you can bring the equipment you need and the whole crew. ...less
ONE VAN. MULTIPLE CONFIGURATIONS
Choose from three roof heights, two wheelbases, three body lengths and available all-wheel drive.
...less
CENTER CONSOLE* WITH RIGHT SHIFTER

The 2023 Transit® Cargo van features an available center console with right shifter that offers 7 inches of additional leg room. ** ...less

GOOD THINGS COME IN FOURS

Depending on your needs you can choose between a medium or large center console. * Or, the small console that comes with three-across seating. Need more space? The Cargo model also features an available console with right-side shifter that offers more than seven inches of extra leg room.

...less

MEDIUM CONSOLE*

The 2023 Ford Transit® Van features an available medium console with integrated shifter and dual cupholders. ...less
VERSATILITY. VIRTUALLY EVERYWHERE.
With an array of seating options, plenty of cargo space and the ease of upfitting, you can configure your Transit® van for the job at hand.
...less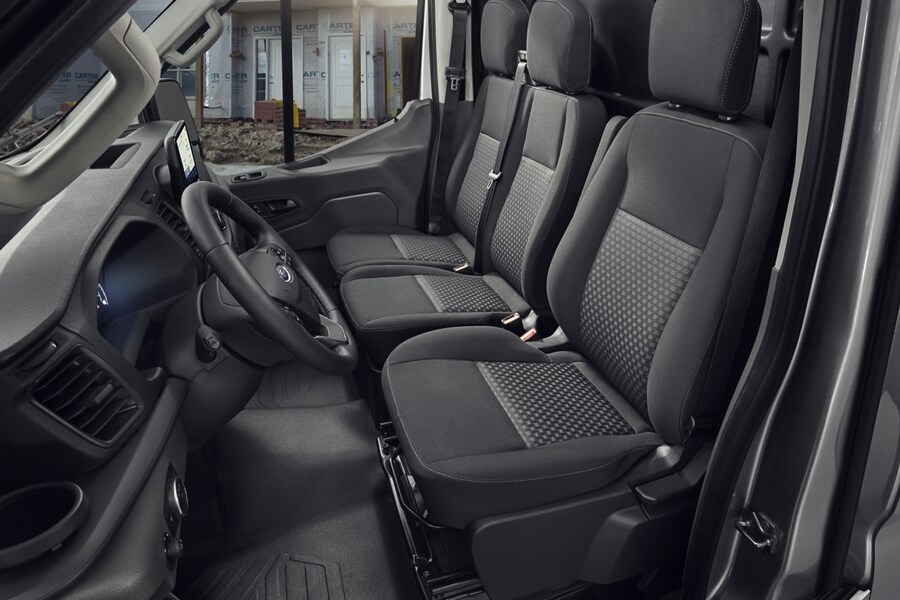 GET A FRONT-ROW UPGRADE
Need more than just the standard two seats up front? Good news. The available 3-across seating allows for one more crew member to join you.
...less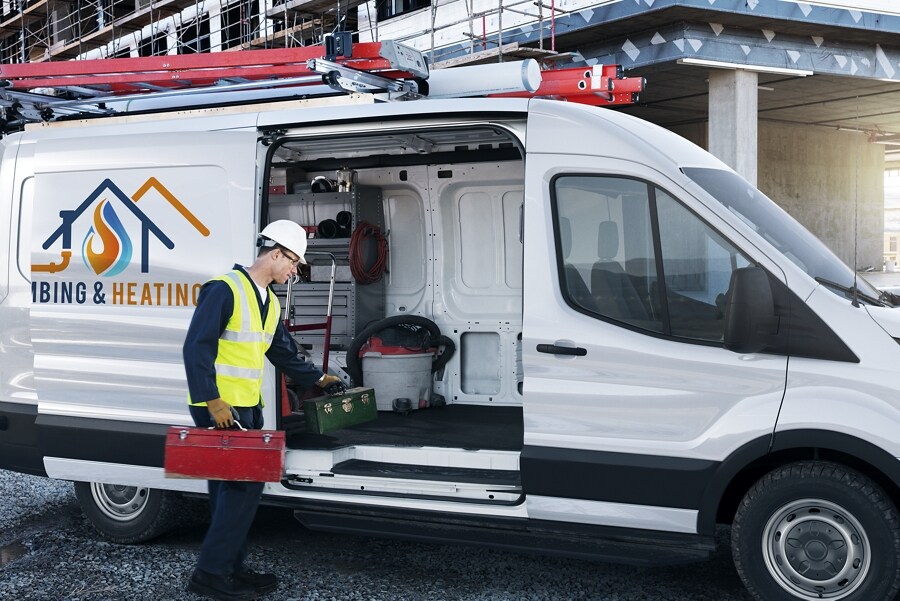 EVEN OUR DOOR WORKS HARD
Getting equipment and tools in and out of the Transit® van gets a little easier with our power sliding door. Just the simple push of a button, or pull of a lever, opens it. And another one closes it. Because it's always nice to take a little of the work off your hands.
...less
CREATE THE PERFECT UPFIT
We're all about a vehicle that's perfect for you. That goes above and beyond just how the vehicle is configured. We also offer vehicles ready for your upfits. And we make it easy to do so.
...less