Give Them Something to Gawk At
Mustang is performance incarnate. With a powerful engine in every Mustang, every drive is up a notch. And that's before you even get your hands on it. Add one of the multitude of performance packages to bring a personal touch to every fast start, tight turn or burnout.
...less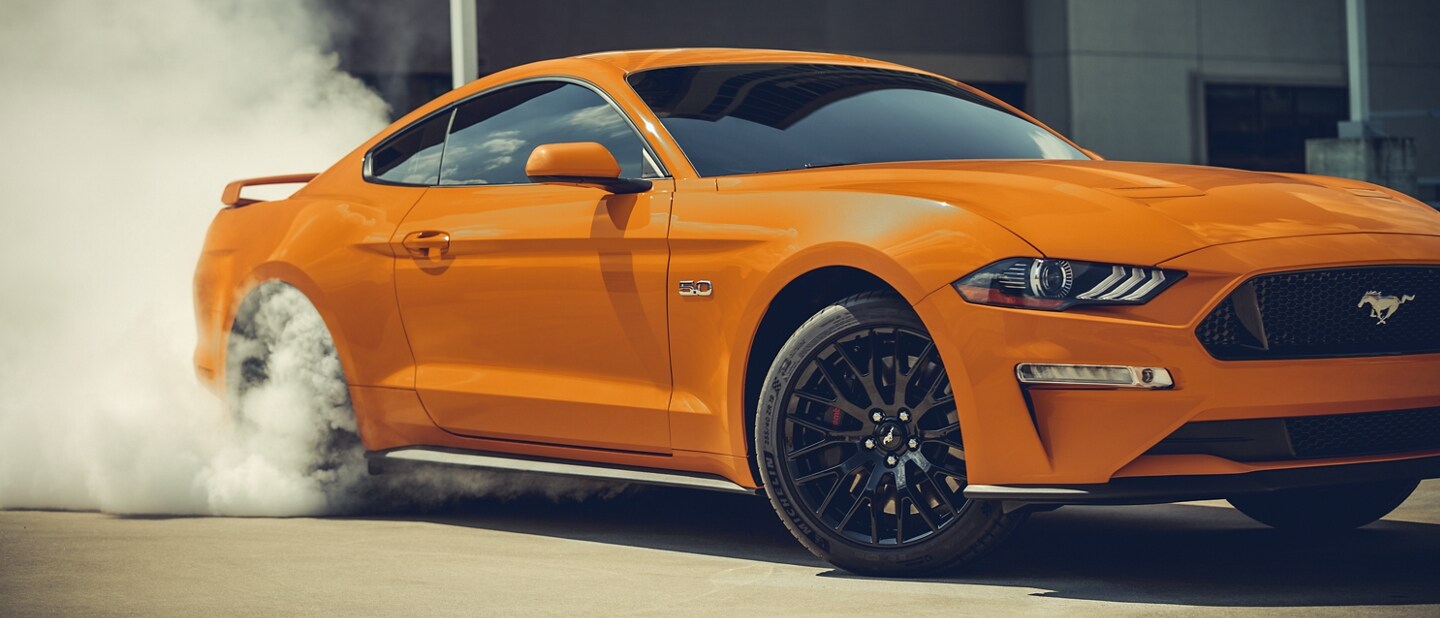 The All-Powerful GT500®  
Pairing a 5.2L supercharged V8 with a dual-clutch TREMEC® seven-speed transmission, the GT500® delivers tire-smoking, pin-you-to-your-seat performance. Other standard features include a MagneRide® Damping System, massive brake rotors and an active valve performance exhaust that delivers the soundtrack you expect from a 5.2L V8. 
...less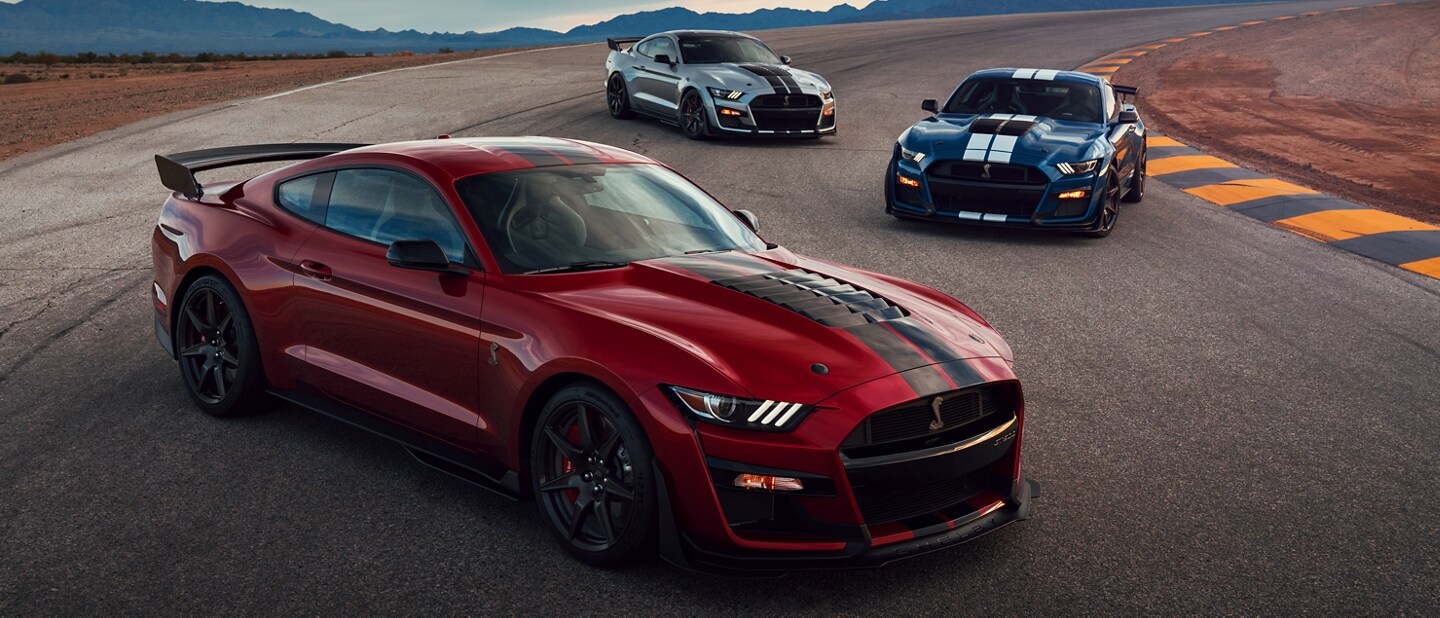 Power in Your Clutch
Standard on the Shelby® GT500,® the TREMEC® seven-speed dual-clutch transmission comes with multiple modes to make for lightning-fast shifts whether you're on the street or the track. It even has integrated launch control* to get you up to speed faster. 
...less
Rolling Thunder 
At the heart of every Mustang is a high-powered engine. Mustang offers five available engines, including the 5.2L supercharged V8.
...less
Exhilaration Is Automatic 
The 10-speed architecture, featuring Ford-patented technology, is designed for optimum ratio progression and performance. It also provides an accurate and quick upshift and downshift capability. Steering wheel-mounted shift paddles, a feature found in race cars, are included. 
...less
Go From a Whisper to a Roar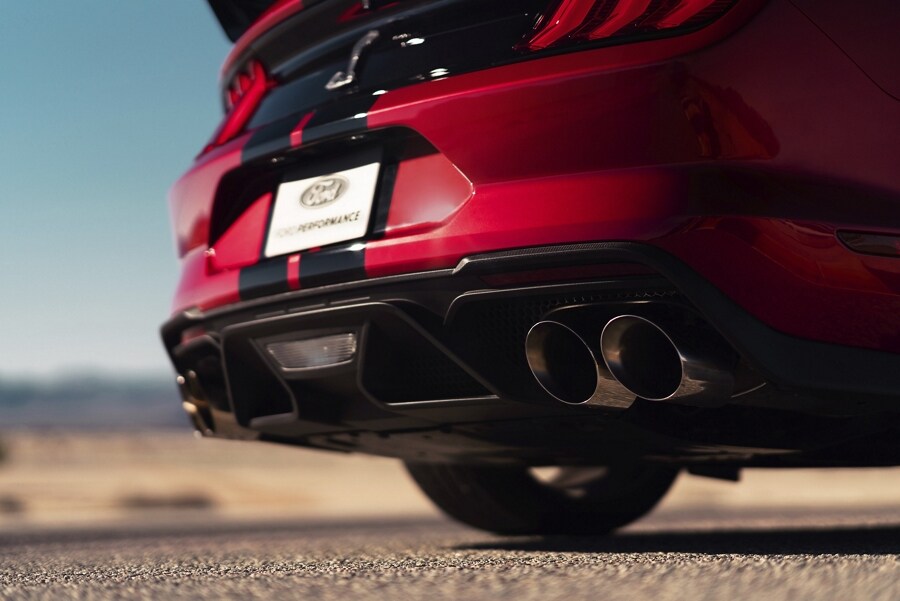 No need for a sound system, because Mustang provides more than enough bass. The class-exclusive* active valve performance exhaust lets you control the volume. If you're leaving for work early in the morning, set it for Quiet Start. Need an energy boost when you're leaving work? Select the Sport setting. Other modes are Normal and Track. Now available on all engines.
...less
*Class is High-Power Sports Cars based on Ford segmentation.
Smoke 'Em if You Got 'Em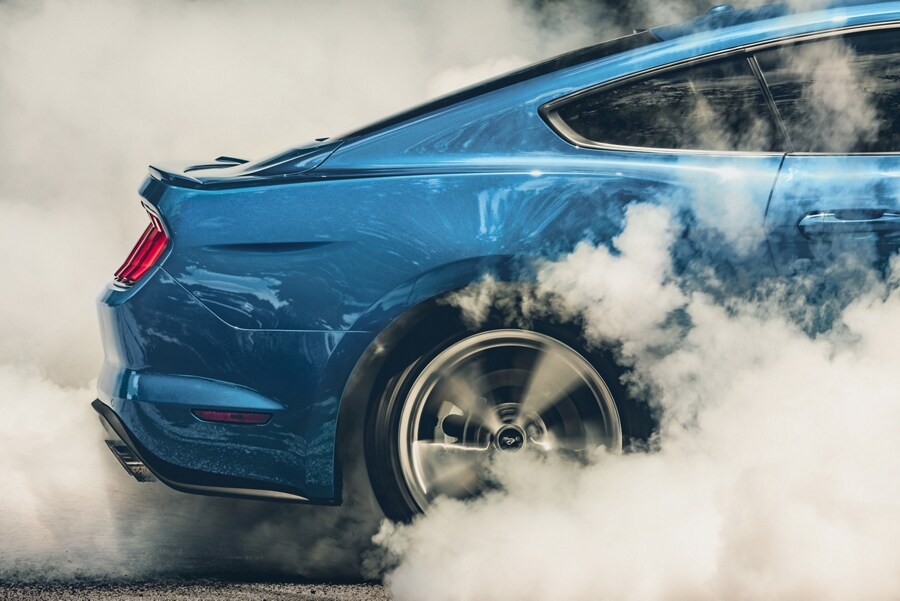 Launch control* integrates the brakes, traction and powertrain control to help ensure quick starts, while real-time performance info is displayed on the in-dash LCD screen. The electronic line-lock* does the hard work for you by locking the front brakes and releasing the rear brakes. Those back tires will be spinning and warmed up in no time.
...less
*Closed track. Line-lock is intended for track use only. It should not be used on public roads. See owner's manual for information on use.
Choose Your Performance
Turn your race-winning, track-dominating and adrenaline-filled dreams into a reality. For next-level performance with the looks to match, Mustang offers seven available performance packages. 
...less