2023 Super Duty®
Capability
Everything You Want It To Be... And More
It's the do-it-all and leave-nothing-to-chance truck. The 2023 Ford Super Duty® pickup will put in a long, hard day lugging whatever you throw in it or hitch it to. Because Super Duty truck brings big capability with it no matter what it does. Including best-in-class 500 horsepower and 1,200 lb.-ft. of torque, * along with exceptional towing and payload capability.
...less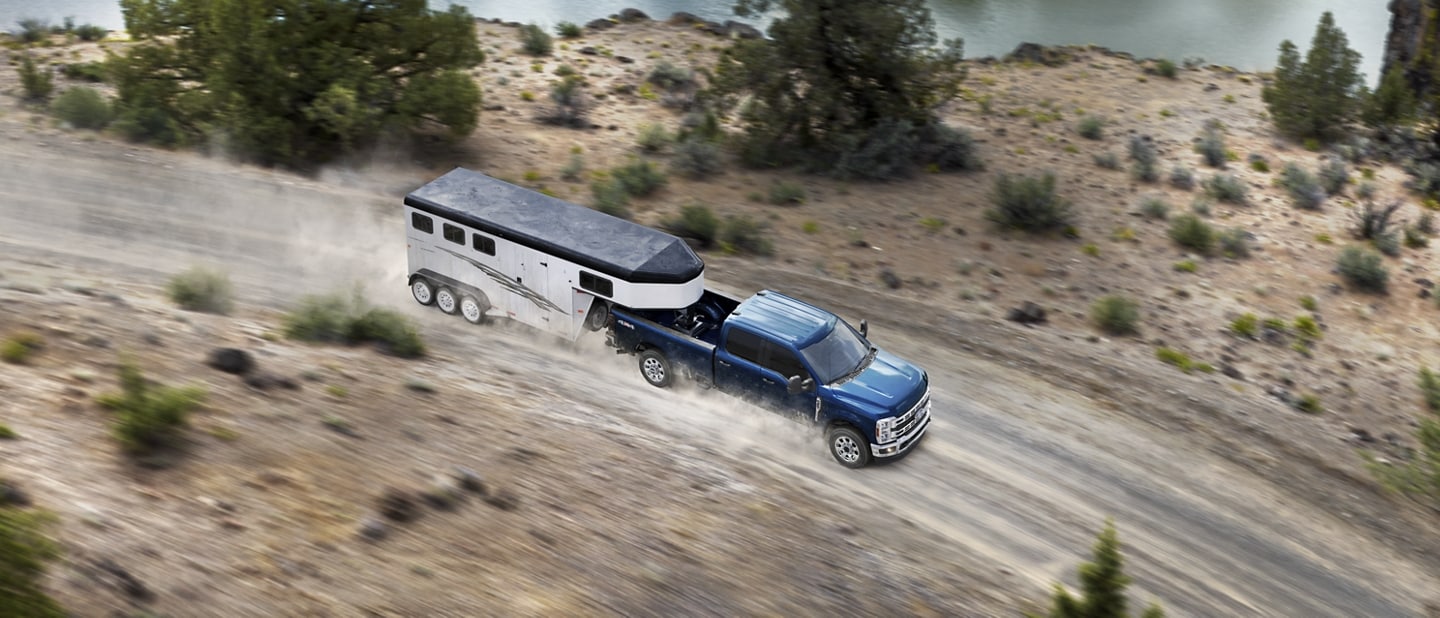 It's Not Bragging, Because We Back It Up
The Strength To Move Mountains Of Stuff
The 2023 Ford Super Duty® family of trucks delivers exceptional towing capacity thanks to a strong line of powerful engines. Now with even more power to choose from, with an available new 6.8L 2V DEVCT PFI Gas V8 engine or the new available 6.7L High-Output Power Stroke® V8 Turbo Diesel engine that offers an available hulking 1,200 lb.-ft. of torque. *
...less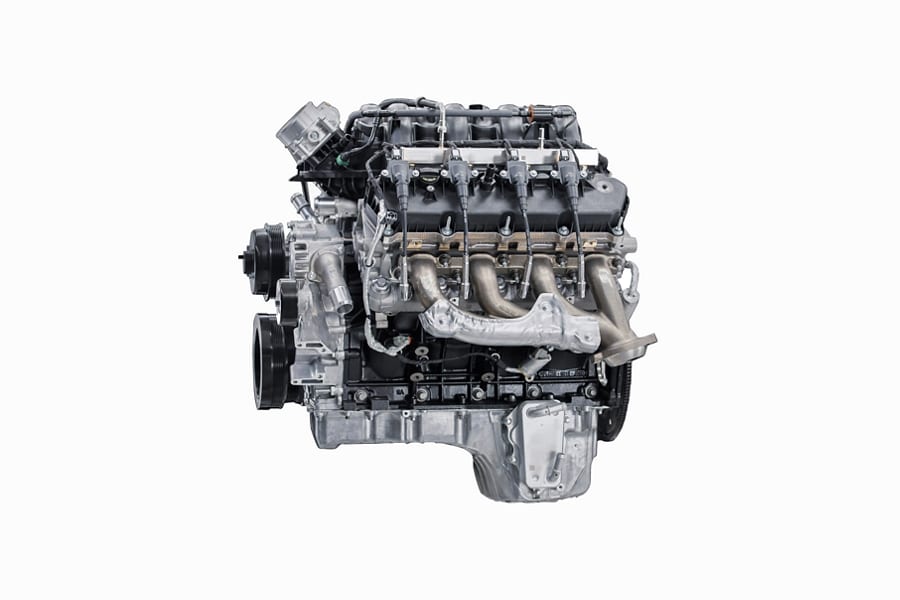 6.8L 2V DEVCT PFI Gas V8
New for 2023, the all-new 6.8L gas V8 comes with greater horsepower and torque than the previous 6.2L flex-fuel engine. It's engineered to deliver peak torque at lower rpm and generates high torque throughout the midrange of the power band. And like all Super Duty® truck engines, the 6.8L is teamed up with the powerfully built TorqShift®-G 10-speed automatic transmission capable of handling your toughest trucking needs.
...less
Diesel Engine-exhaust Braking
The 6.7L Power Stroke® Turbo Diesel engine incorporates a driver-activated engine-exhaust brake. It restricts the turbocharger's exhaust flow to generate back pressure and slow the vehicle, providing a reduced need for friction brakes while traveling downhill, regardless of vehicle load or road grade. Also, because the engine brake helps minimize having to apply pedal pressure, brake fade and lining wear are reduced. Three settings are available: On, Off and Auto. The Auto setting modulates engine braking as needed to help maintain the speed you want based on accelerator and brake pedal use.
...less