Garage Goals
There's nothing like the rush of a stampede. A herd of iconic Mustang® models, each giving you the opportunity to make it your own with unique styling and adrenaline-filled performance. Every fan may have their favorite, but the entire lineup will forever invoke a deep sense of reverence, excitement and spirit. And for those without one yet — envy.
...less
2023 Mustang® Coupe & Convertible
From the roar of the engine to its unmistakable style, a 2023 Mustang coupe or convertible will raise your heart rate and stir your soul. Drawing on deep performance roots, every model features precise handling, high-powered engines and iconic design.
...less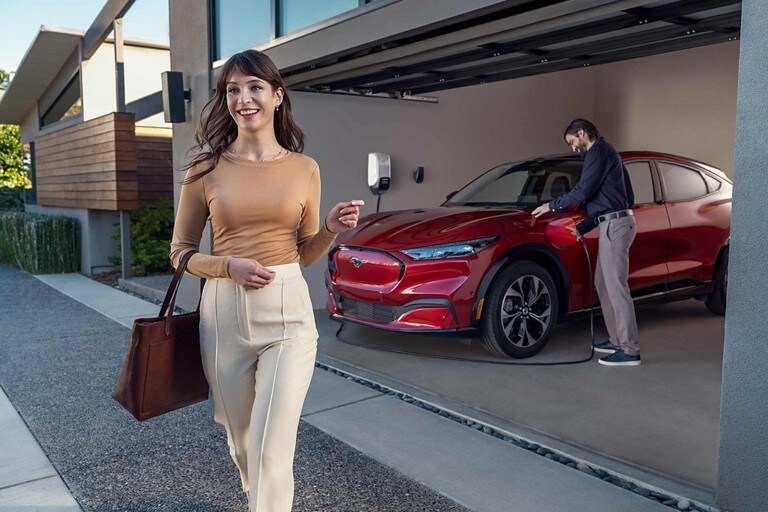 2023 Mustang® Mach-E® SUV
Experience sleek design, seamless technology and impressive range. The all-electric Mustang Mach-E SUV lineup is made for long drives, good vibes and torque-drenched exhilaration.
...less

There's a reason we find inspiration in our drivers. They're out in the world doing great things in our vehicles. They're driven by pride in what they've set out to do. And it's what makes us Built Ford Proud.™
...less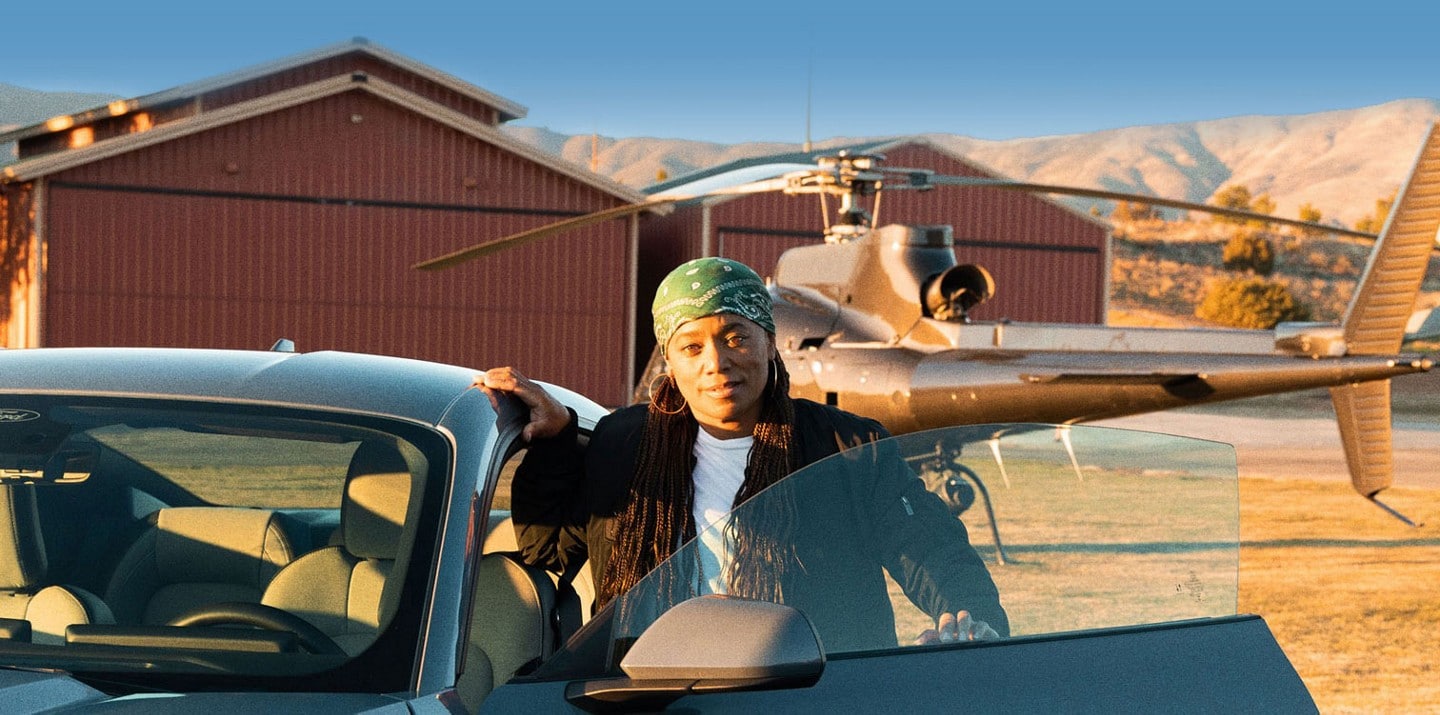 Fun to Drive for Nearly 60 Years
Mustang® number 10,000,000 is a GT convertible painted white with a V8 engine and a six-speed manual transmission. The spec pays homage to the first serialized Mustang, VIN 001, produced in March of 1964. That first 'Stang model was the same color, body type and engine type. Back then, the optional V8 fed 164 horsepower to a three-speed manual transmission.
...less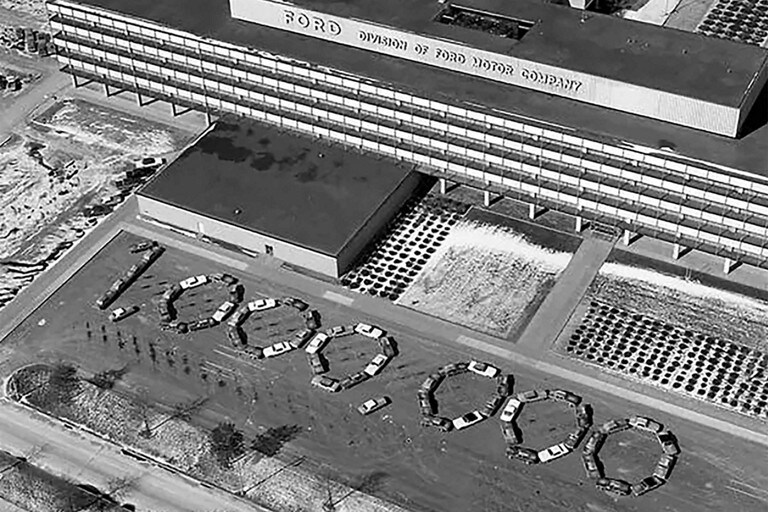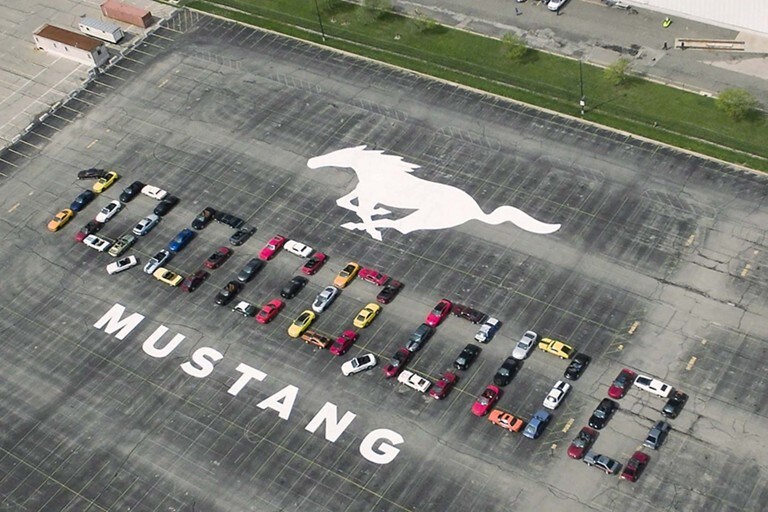 Take a Look in the Rearview Mirror
We've come a long way in a short amount of time. What else would you expect from the Mustang® lineup?
...less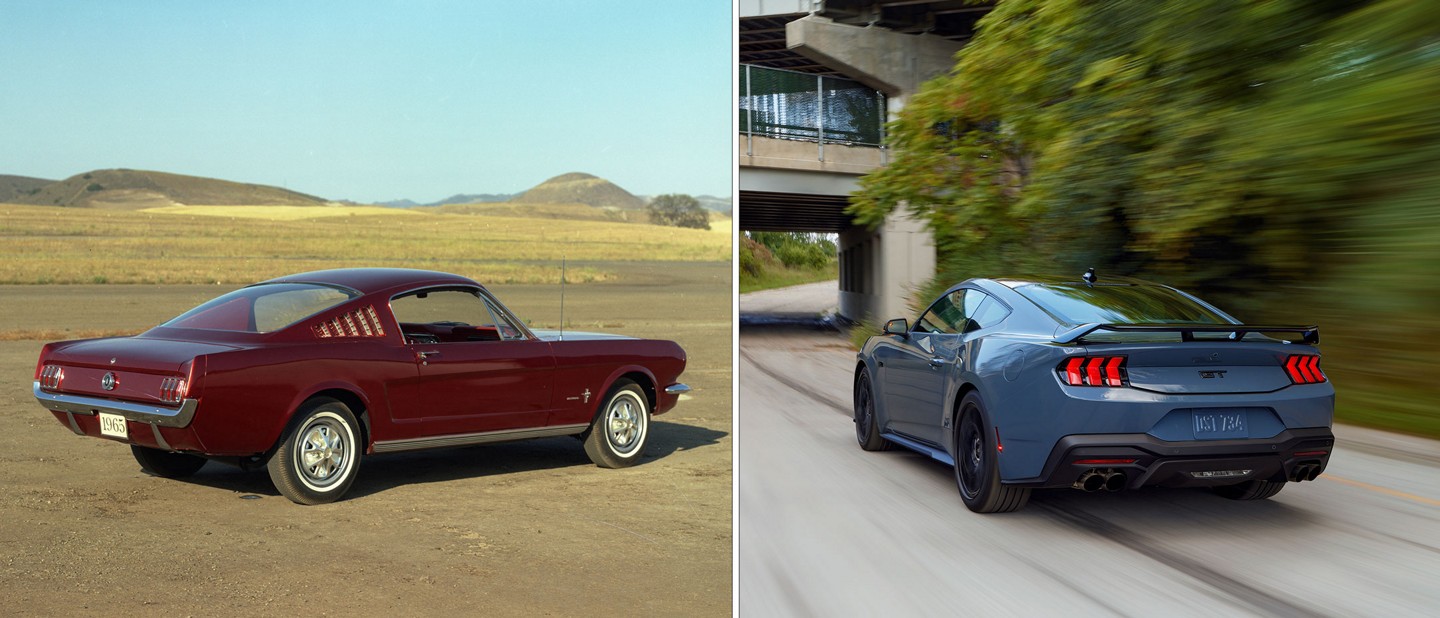 1965 and 2024 Mustang® Fastback
Unveiled on April 17, 1964, at the World's Fair in New York, the Mustang Fastback changed the way we see sports cars. It was so fresh, fast and completely one-of-a-kind that they had to create the pony car class just to categorize it. With the classic long deck and short hood that remains today, the original Mustang looked as fast as it felt.
...less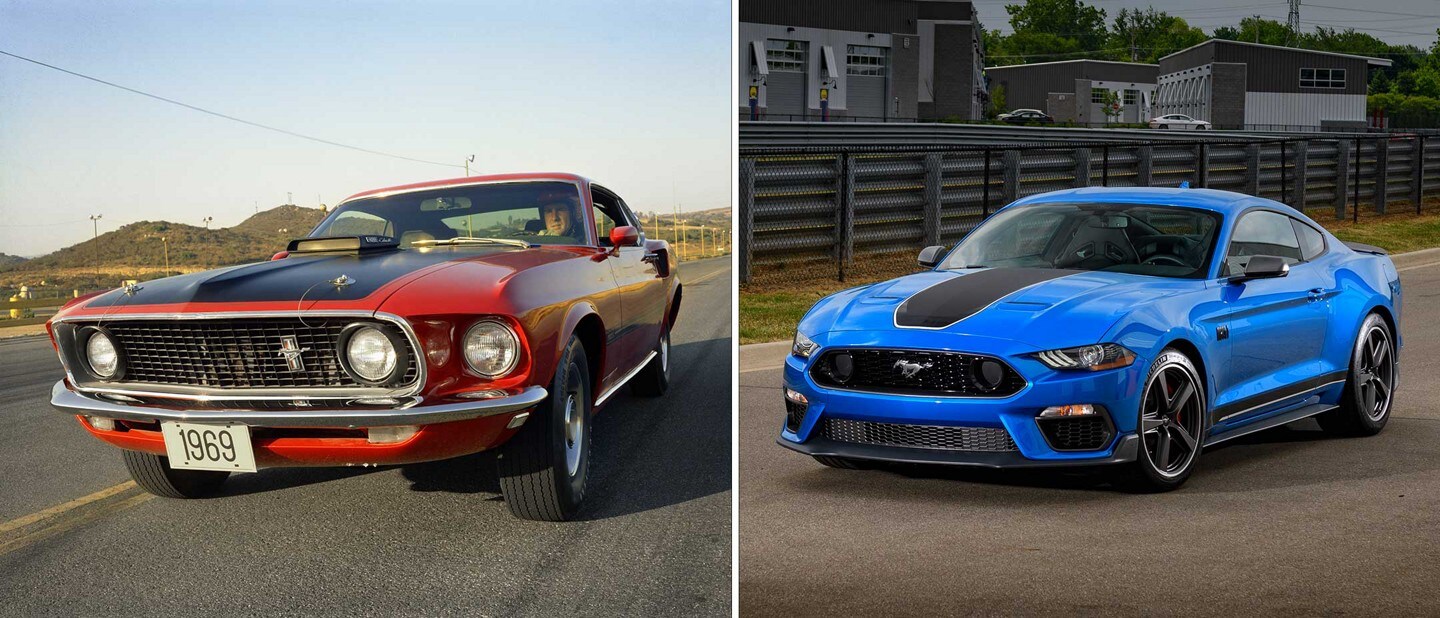 1969 and 2023 Mustang® Mach 1® Models
Named after the speed of sound, the 1969 Mustang Mach 1 brought in a new wave of performance and customization. Standard issue in the Mach 1 was the two-barrel H-code 351 Windsor, which offered 250 horsepower. A complete package, the Mach 1 came with a hood blackout, scoop, side and trunk stripe decals, quad exhaust tips and chrome-styled steel wheels. And, for added comfort on the track, Ford equipped this marvel with competition suspension and a unique deluxe interior with wood-grained trim.
...less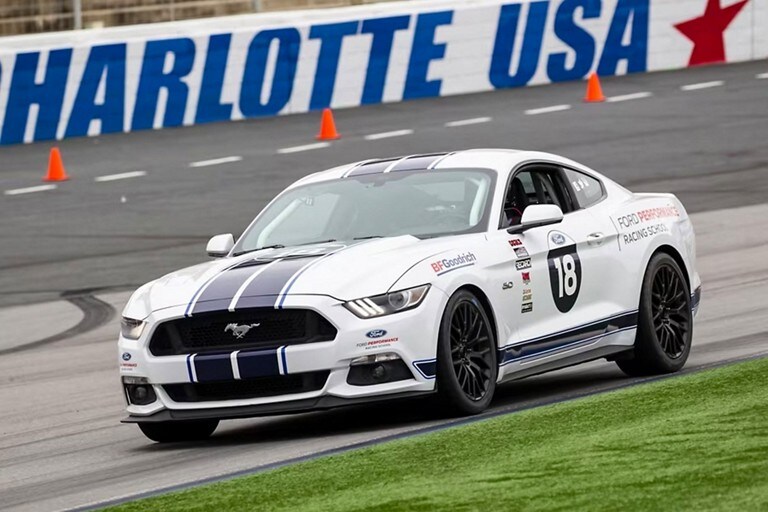 Ford Performance Racing School
The Ford Performance Racing School — the only school to wear the Ford Oval — offers exhilarating on-track driving instruction for every performance-driving enthusiast, regardless of skill level or goal. All Ford Performance Racing School classes are conducted by highly trained, race-experienced professional instructors at "America's Home for Racing," Charlotte Motor Speedway located outside Charlotte, NC.
...less
Closed course. Professional driver. Do not attempt.

Mustang® Club Connect!
Whether you are a club principal looking to register your organization or event, a club member wanting to check out this week's "Fast News," or simply a Ford enthusiast looking to find a club or an upcoming event on our interactive map, visit FordPerformanceClubConnect.com each week to power up your ownership experience!
...less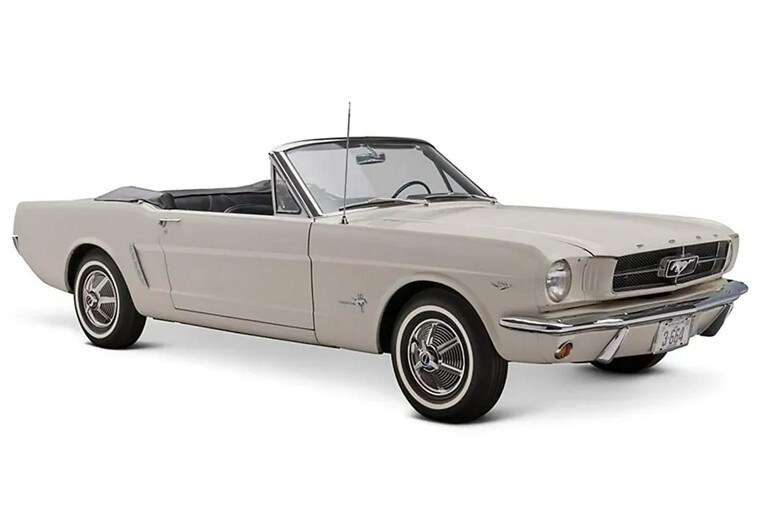 Serial No. 1
Parked inside the Henry Ford Museum at Driving America sits a 1965 Ford Mustang® convertible — serial No. 1. This holy grail of classic Mustang convertibles is the same smooth, poised and high-powered ride it was at its unveiling. Mint condition, immortalized with the top down and a 260 cu. in. V8 engine with overhead valves under the hood. Now, this one's going to sting: When it was first introduced nearly 60 years ago, you would have been able to drive away in this brand-new, 164-horsepower convertible for $3,334.
...less
Visit our official Ford Mustang Amazon store for gear, merchandise and more.

Keep current on all things Mustang related.