2023 E-Series Cutaway
POWER
MAKE LIGHT WORK OF YOUR WORKLOAD
Some applications need more low-end muscle for heavy hauling. Others call for balanced overall performance on the highway. Because your vocation has specific power requirements, we offer a standard, Premium-rated 7.3L V8 engine with 325 horsepower and 450 lb.-ft. of torque at 3,750 rpm. * The available 7.3L V8 Economy-rated engine is rated at 300 horsepower at 3,750 rpm and 425 lb.-ft. of torque at 3,250 rpm. * Both engines are teamed with the proven, durable Ford-built TorqShift® six-speed automatic transmission.
...less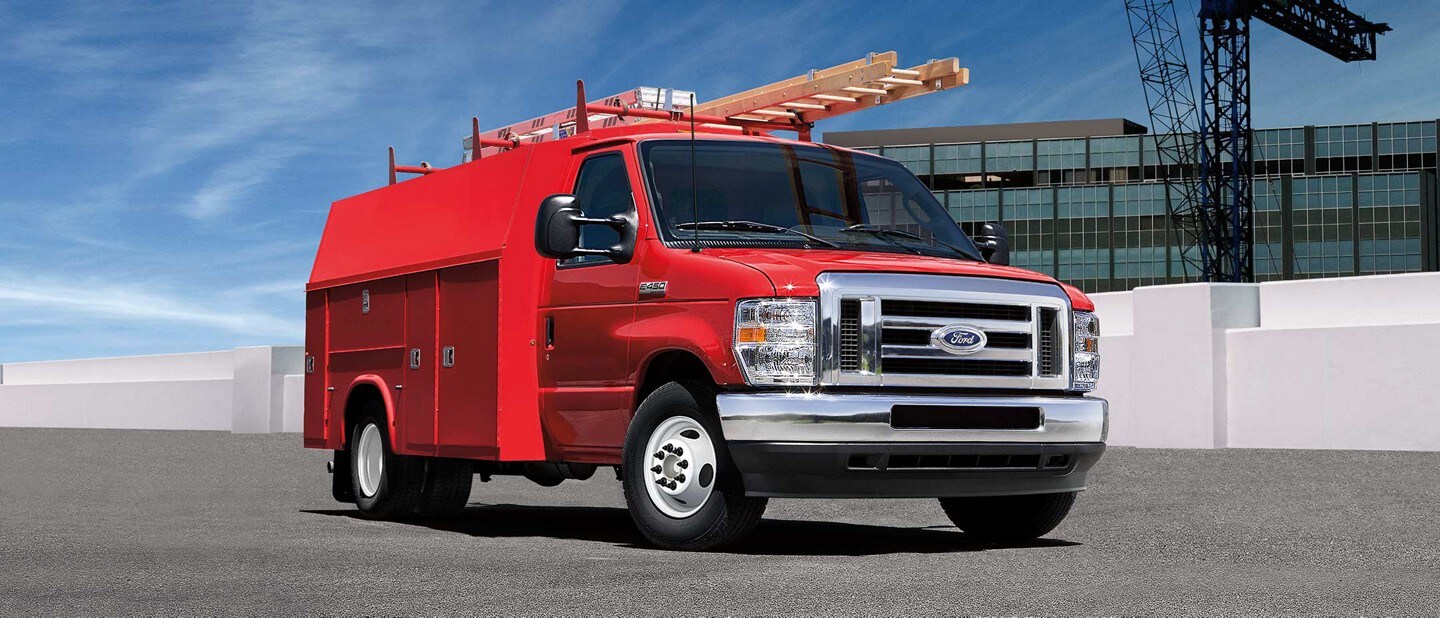 POWER YOUR BUSINESS
PREMIUM-RATING

Torque rules in the world of work trucks, especially when you're delivering heavy loads under demanding stop-and-go conditions. Featuring a gas torque rating of 450 lb.-ft. at 3,750 rpm, the standard premium-rated engine generates the raw power required for a multitude of applications and upfits.

...less

ECONOMY-RATING

Choosing your engine is about finding the right-sizing for your job and getting the maximum efficiency possible. This available engine is for those who want to save on fuel and don't need the extra muscle. With the economy-rated engine calibration the 7.3L V8 is rated at 300 horsepower at 3,750 rpm and 425 lb.-ft. of torque at 3,250 rpm. *

...less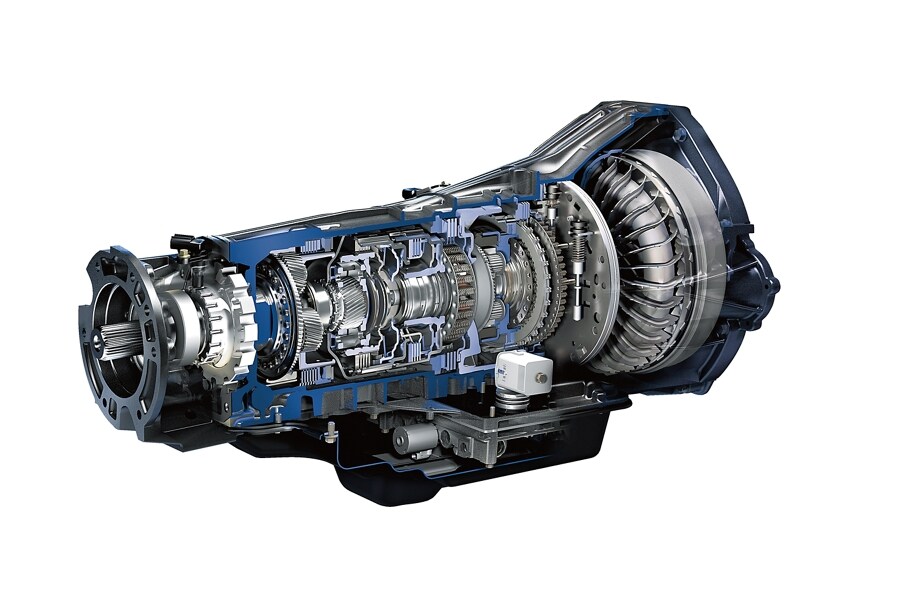 FORD TORQSHIFT® AUTOMATIC TRANSMISSION
The Ford TorqShift six-speed automatic transmission is designed and built by Ford to handle the high-performance demands of the standard, Premium-rated 7.3L V8 (325 horsepower and 450 lb.-ft. of torque)* and the available 7.3L V8 with an Economy-rated engine calibration (300 horsepower and 425 lb.-ft. of torque). * With automatic overdrive, the engine is able to run at lower rpm while maintaining its current speed. The Tow/Haul mode automatically compensates for altitude, grade and load conditions, and delays transmission upshifts to help reduce the frequency of gear hunting.
...less
*Horsepower and torque ratings are independent attributes and may not be achieved simultaneously.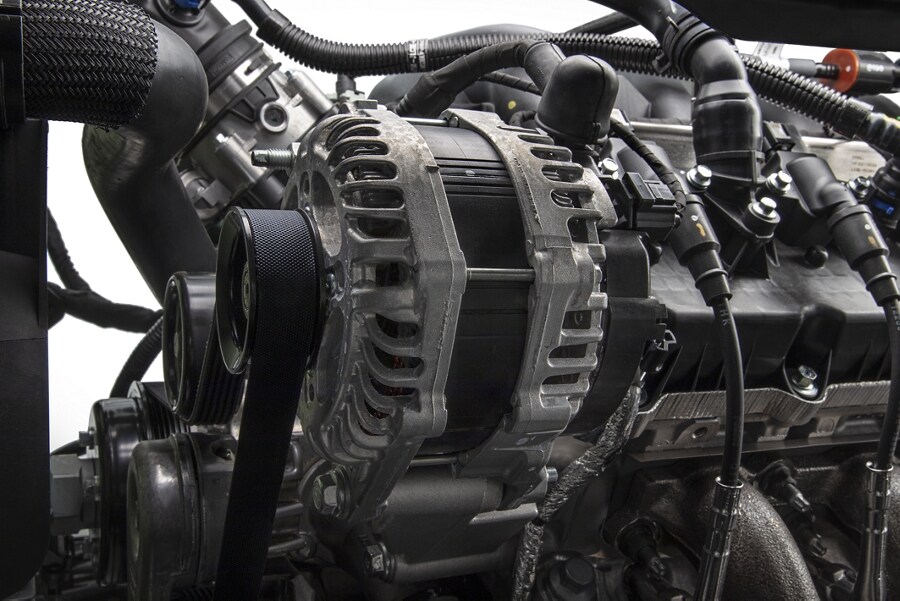 HEAVY-DUTY ALTERNATORS
The 2023 E-Series Cutaway features an electrical system architecture to help provide efficient operation during your workday. A heavy-duty 210-amp alternator is standard with the 7.3L V8 engine. Optional alternators include a 240-amp alternator or a dual 240/157-amp alternator combination.
...less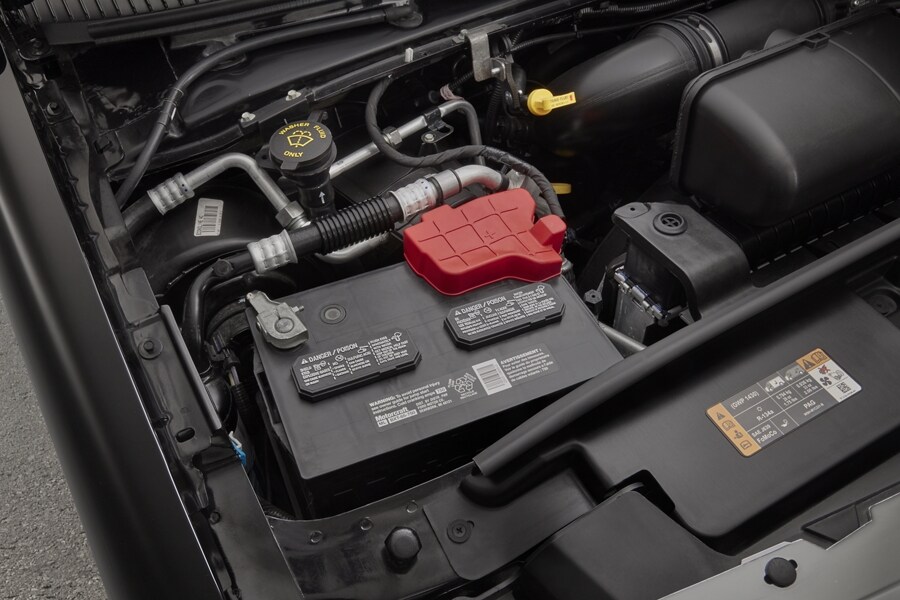 78 AMP-HR BATTERY
Included to ensure that you have sufficient power, a 78 amp-hr battery comes standard on all E-Series vehicles. This battery brings a whole sense of energy to all of your tasks and works at the heart of your mobile business. If one's not enough, you also have the option of dual batteries.
...less