Key Features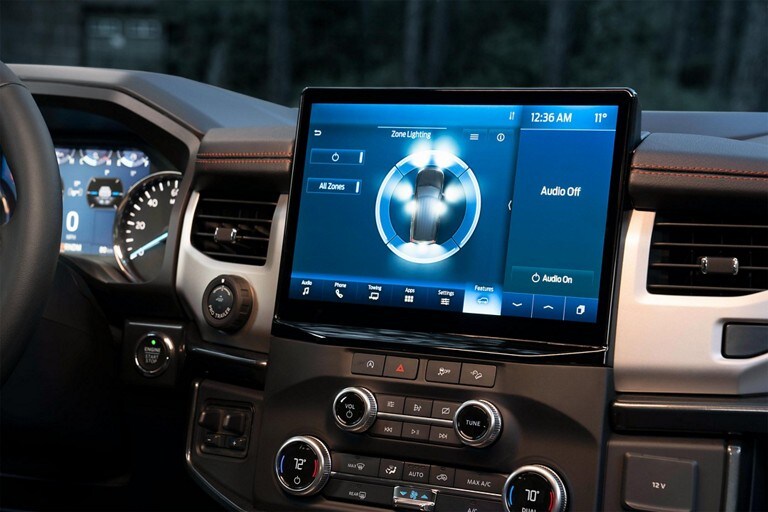 Zone Lighting
Camping? Working or playing after dark? Whether your Expedition is running or not, smartly use its exterior lighting to brighten up your location. Concentrate light into specific zones around the vehicle, right from the cabin's touchscreen. Or even from your smartphone, using the FordPass® App164.
...less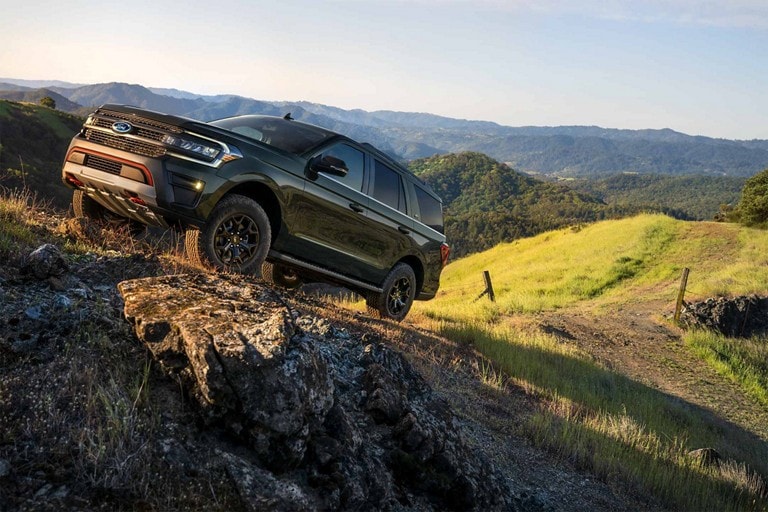 Antilock Brake Systems (ABS) with Ford Trail Control™
Standard Antilock Brake System (ABS) with Trail Control provides excellent traction off-road. Equipped with sensors to determine wheel speed when braking, if one of the wheels starts to lock up, it will apply the maximum amount of brake to that wheel to help keep it from sliding.
...less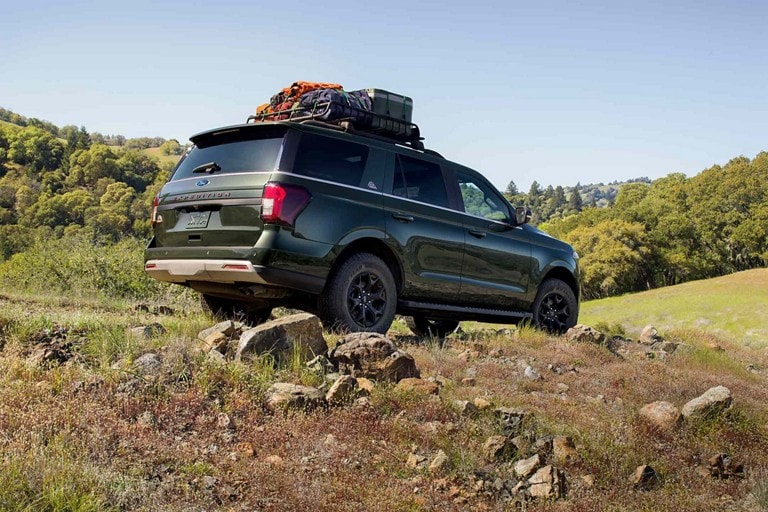 Rough Road Suspension
Leave the pavement behind, with premium off-road shocks and a rut-ready 10.6" inches of ground clearance.
...less
Interior Features
Exterior Features
Power and Handling
Safety
Packages