2020–2021 FORD STRIPPED CHASSIS
A STRONG FOUNDATION
The 2020 F-59 Commercial Stripped Chassis can provide a strong base for your business with a new electrical system architecture that allows for easy upfitting. If you have leisure in mind, then start making memories with the 2020 F-53 Motorhome Stripped Chassis, available with all-new suspension packages for improved handling and an increased center of gravity build capability. No matter your vocation, each Stripped Chassis is Built Ford Tough®  and ready for a variety of applications.
...less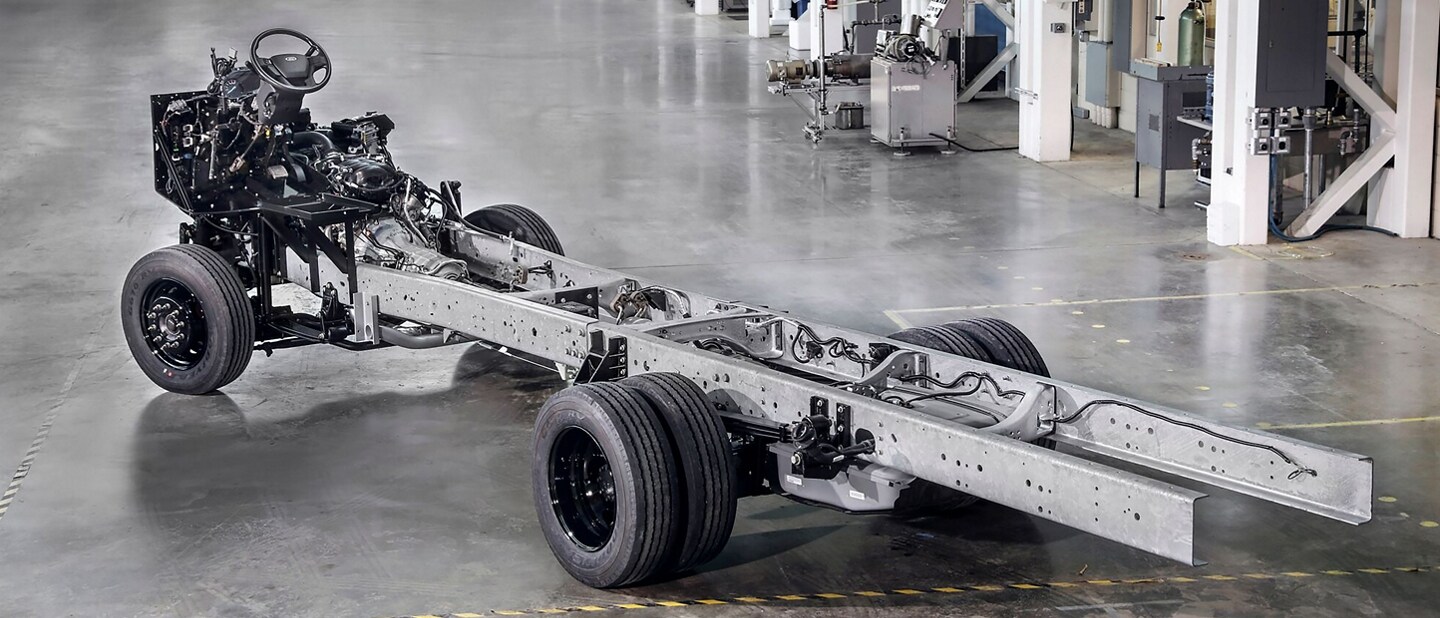 POTENTIAL TAX SAVINGS OPPORTUNITY
Under Section 168(k) of the IRS Tax Code, many businesses that invest in new equipment, including qualifying new vehicles, can potentially deduct a maximum of the entire purchase cost, of one or more business vehicles, on their IRS tax returns.*
Qualifying Ford commercial vehicles include Ford Transit, E-Series, F-150, F-250/350/450/550/600 Super Duty®, F-650/750 Medium Duty and Stripped Chassis.* For more information, visit IRS.gov and contact your tax professional.
...less
*Under Bonus Depreciation in Section 168(k) of the Internal Revenue Code, companies may be eligible to fully expense the cost of trucks, vans and SUVs rated over 6,000 lbs. GVWR, when purchased for business use. Trucks and vans that are considered passenger vehicles, rated under 6,000 lbs. GVWR, are limited to $18,100 of depreciation in the year of purchase with normal MACRS depreciation on the remaining basis in the vehicle in subsequent years. A vehicle is not considered a passenger vehicle, and is thus not limited to the lower depreciation amounts, if it is considered a "qualified non-personal use vehicle." Qualified non-personal use vehicles are vehicles that, by virtue of their nature or design, are not likely to be used more than a de minimis amount for personal purposes. Examples of qualified non-personal use vehicles include 1) a vehicle that can seat nine-plus passengers behind the driver's seat, 2) a heavy non-SUV vehicle with a cargo area of at least six feet in interior length or 3) a vehicle with a fully enclosed driver's compartment/cargo area, no seating behind the driver's seat, and no body section protruding more than 30 inches ahead of the leading edge of the windshield. For more information, see IRC Section 280F(d)(7), Income Tax Reg. Sec. 1.280F-6(c) (3)(iii), Income Tax Reg. Sec. 1.274-5T(k), and Revenue Ruling 86-97, and contact your tax advisor for details. Only applies to business vehicle purchases occurring after Dec. 31, 2020, and by Dec. 31, 2021. Consult your tax advisor as to the proper tax treatment of all business-vehicle purchases.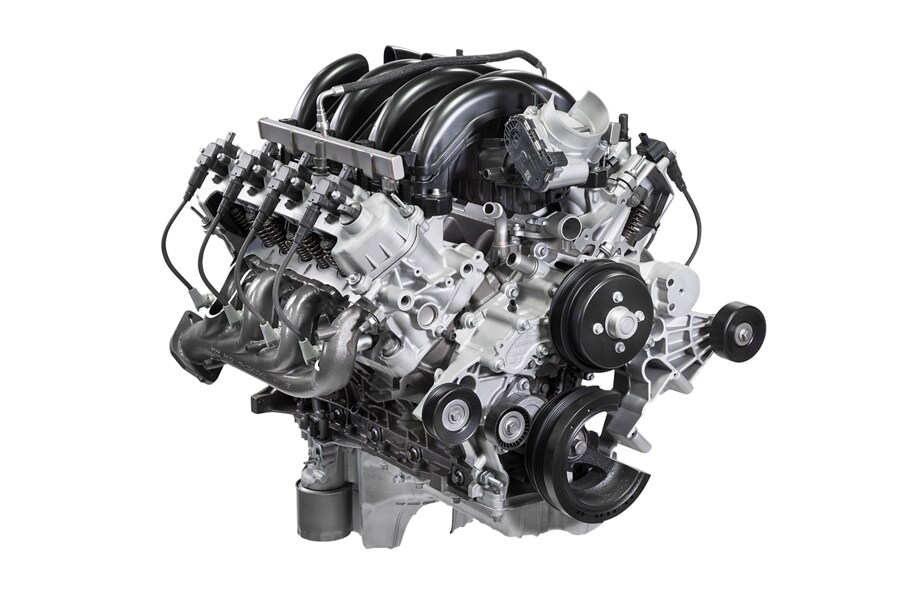 THE NEW 7.3L V8
The 2020 F-53, 2020 F-59 and 2021 E-Series Stripped Chassis offer a new 7.3L V8 gas engine to get your business moving. The 2021 E-Series is available with two unique engine calibrations, the 7.3L V8 Premium and the available 7.3L Economy engine, both paired with a six-speed heavy-duty automatic transmission and offering upwards of 445 cubic inches of displacement for impressive power.
...less
7.3L PREMIUM ENGINE

The workhorse behind the Stripped Chassis. This standard engine with TorqShift® 6-speed automatic transmission features a gas torque rating of 468 lb.-ft. while maintaining a low 3,900 rpm on E-Series models. The Ford-built 7.3L V8 generates the raw power and durability required for the heavy-duty applications typical of a Ford Stripped Chassis. ...less

7.3L V8 ECONOMY ENGINE

With this engine calibration, the 7.3L V8 is rated at 300 horsepower at 3,750 RPM and 425 lb.-ft. of torque at 3,250 RPM. Available with the 2021 E-350/E-450 Stripped Chassis, this heavy-duty engine also features a single cam, overhead valve design that optimizes power across the entire powerband.
...less

TORQSHIFT® SELECTSHIFT® 6-SPEED WITH TOW/HAUL MODE

The Ford TorqShift® SelectShift® 6-speed automatic transmission is designed for rugged commercial-duty applications. The SelectShift feature includes progressive range select (for overdrive lockout) plus manual gear selection. And the Tow/Haul mode automatically compensates for grade and load conditions, delaying transmission upshifts to help reduce the frequency of gear hunting. ...less
CONFIDENCE-DRIVING TECHNOLOGIES
The 2020 F-59 Commercial Stripped Chassis and 2021 Ford E-Series Stripped Chassis come standard with safety features and available driver-assist technologies to help you feel confident completing any task.
...less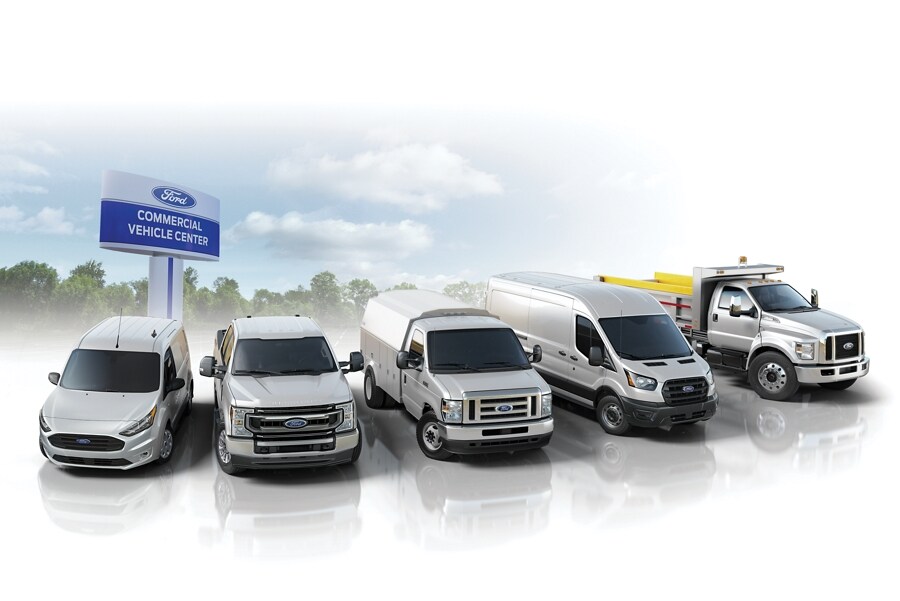 COMMERCIAL VEHICLE CENTER
Over 650 dealers in our extensive nationwide network are specially trained and equipped to sell, service and finance the complete line of Class 1–7 Ford commercial vehicles. Let a Ford Commercial Vehicle Center Dealer show you all the exceptional services available for your business.
...less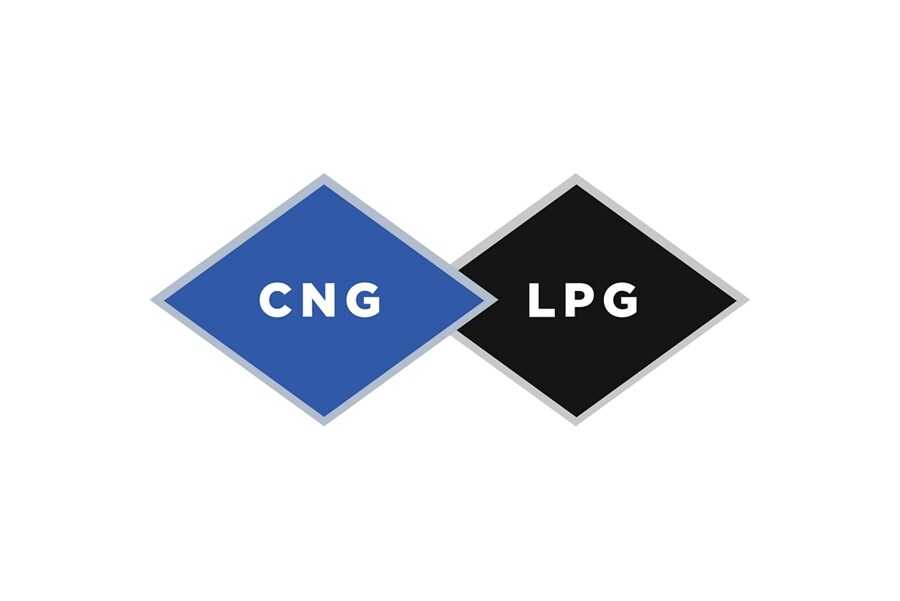 CNG/PROPANE GASEOUS ENGINE PREP PACKAGE
The CNG/Propane Gaseous Engine Prep Package for power conversion to compressed natural gas (CNG) or propane autogas is available with all 2020 F-Series and 2021 E-Series engines at time of order. Included are hardened engine intake valves, exhaust valves and valve seats. *
...less
Available spring 2020.
*Vehicle will be equipped with the standard factory gasoline fuel system. This package does not include compressed natural gas/propane fuel tanks, lines, etc. See your Commercial Vehicle Center Dealer for details.
FORD COMMERCIAL SOLUTIONS
We've engineered manufacturer-grade commercial tools in conjunction with the Ford vehicles that make up your fleet. Our software and hardware work seamlessly with your vehicles to help you solve problems, optimize your fleet and keep your operations running smoothly. Ford Telematics™ and Ford Data Services™ give you the power of choice to run your business how you want.
...less
OPTIMIZE YOUR FLEET OPERATIONS WITH FORD TELEMATICS™
Help improve your business operations with Ford Telematics™ software that delivers manufacturer-grade information, insights and solutions right to your fingertips. Key benefits include:
Improve asset utilization through GPS tracking
Maximize vehicle availability with Vehicle Health Alerts and service reminders
Optimize your running costs by monitoring fuel consumption
Protect your fleet with notifications that can help you react quickly
Improve driver behavior by receiving insights into driver performance
For more information, please call 1-833-811-3673, email FCS1@ford.com or visit commercialsolutions.ford.com.
...less
ACCESS VEHICLE DATA WITH FORD DATA SERVICES™
Gain seamless and secure access to your vehicle data through our open platform, the Transportation Mobility Cloud (TMC). Key features include:
Always evolving: Access to new updates and vehicle signals when they become available
Security management: Our expertise provides industry-leading data protection
Third-party access: Easy API integration provides secure and easy access to processed vehicle data
Seamless integration: Designed for secure, open integration with third-party service tools
...less
PARCEL DELIVERY VAN PACKAGE
The 2020 F-59 Commercial Stripped Chassis with Parcel Delivery Van Package is ideal for walk-in van applications. It offers five wheelbases and is designed for upfit body lengths from 16 to 24 ft.
...less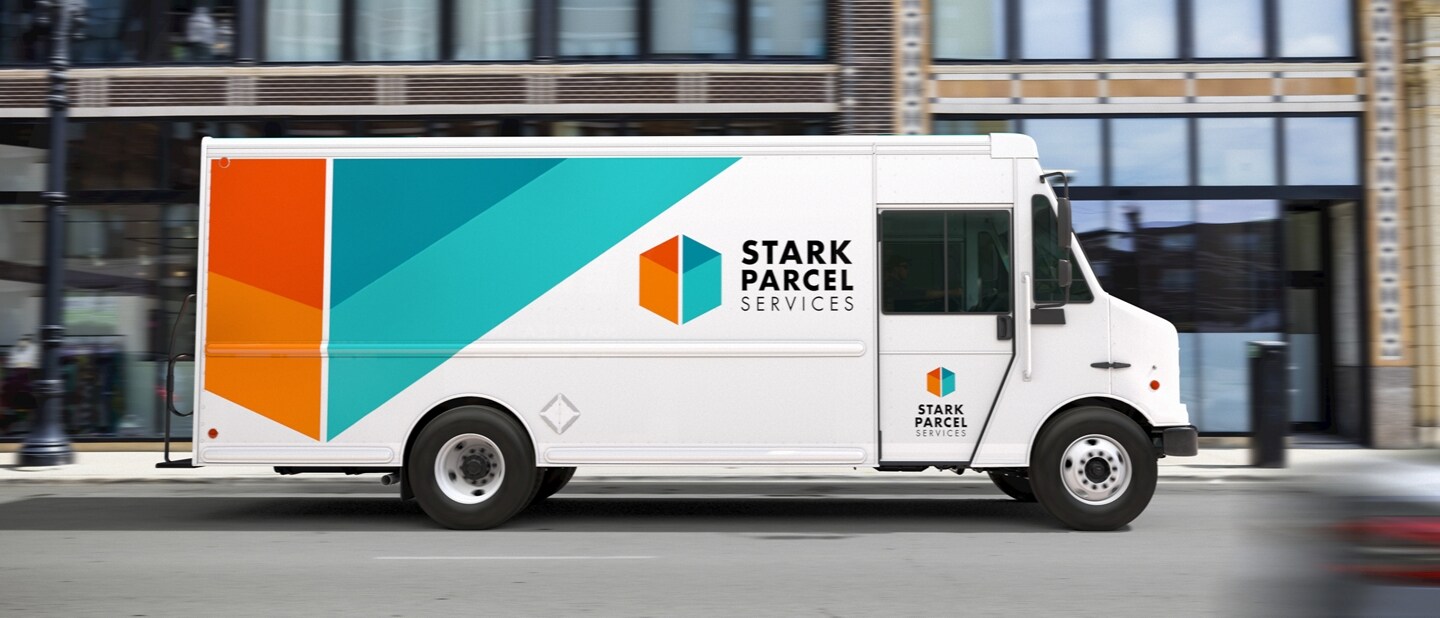 2020 F-53 MOTORHOME STRIPPED CHASSIS
With its available seven wheelbases and GVWRs up to 26,000 lbs., the 2020 F-53 Motorhome Stripped Chassis accommodates a wide range of Class A motorhomes. Power is delivered by the standard 7.3L V8 engine rated at 350 horsepower and 468 ft.-lbs of torque.
...less