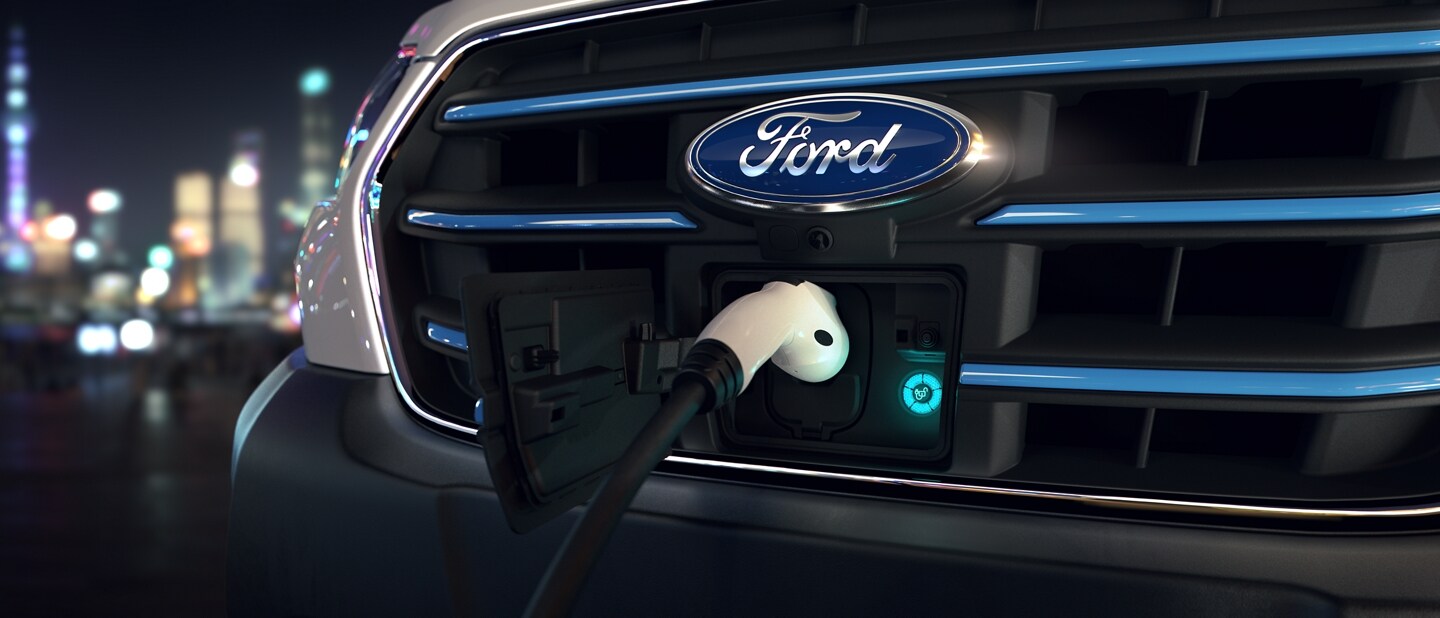 CHARGING BASICS
Charge when it's convenient for you. Whether that's while you're traveling, on the job or even plugging in at the end of your day while you're tuning out. It's up to you.
...less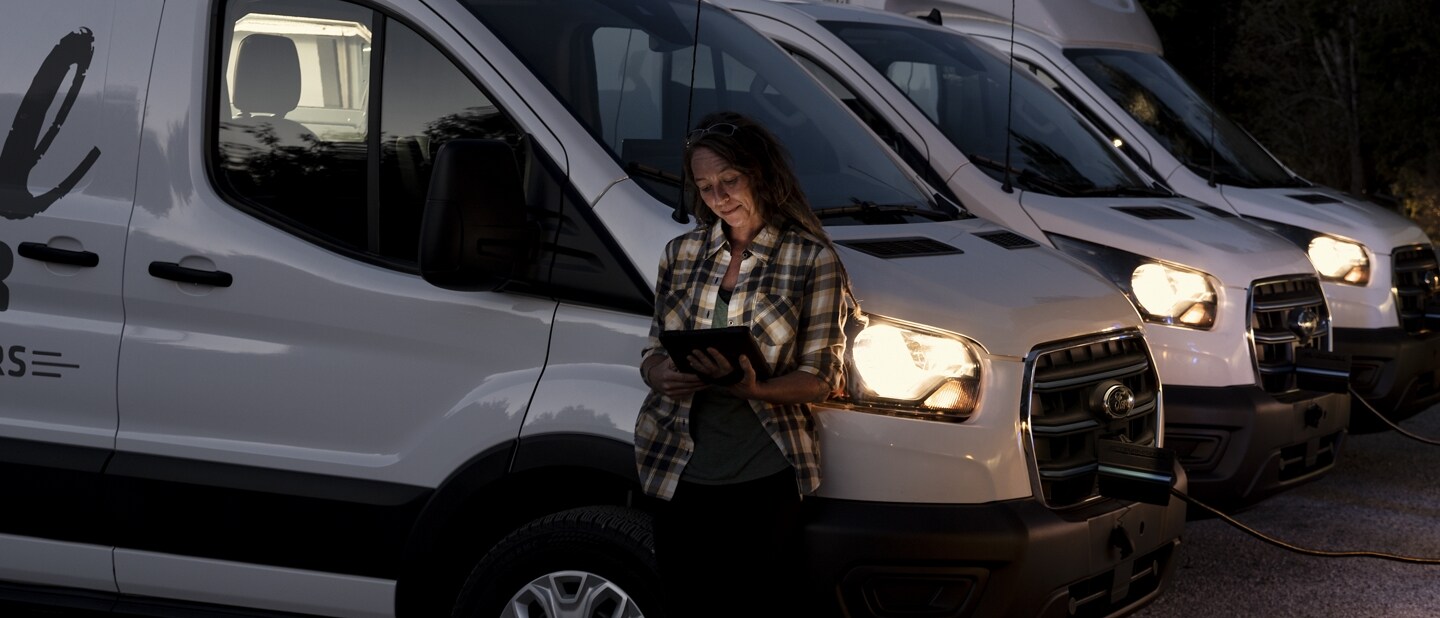 DEPOT CHARGING
For on-site charging capability, ask the experts at Ford Pro™ how you can install hardware and software to make sure that if your fleet isn't on the road, it's getting ready for it.
...less
WHEN HOME
For professional installation of a Connected Charge Station by a licensed electrician, Ford recommends Qmerit. They'll help to ensure optimum placement and charging capabilities. Just plug in when you get home, and every morning you're fully charged.
...less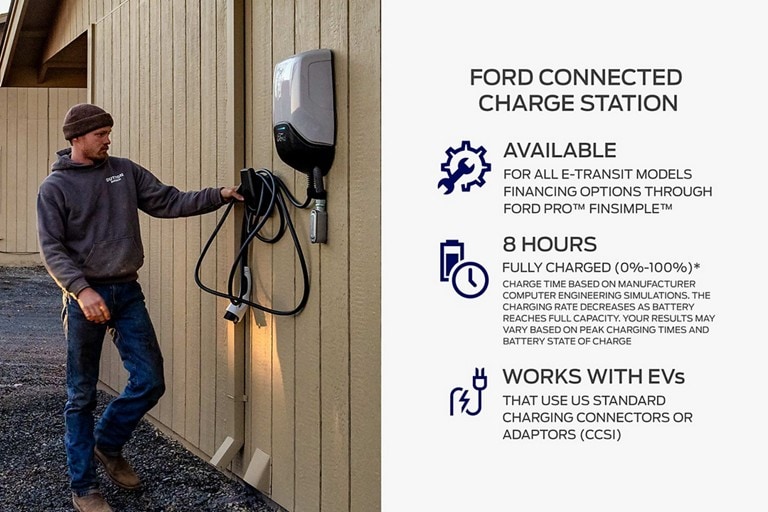 STAY CONNECTED
Easily charge your E-Transit™ van at home. The vehicle will charge from 0% to 100% in 8 hours when using the Ford Connected Charge Station. *
...less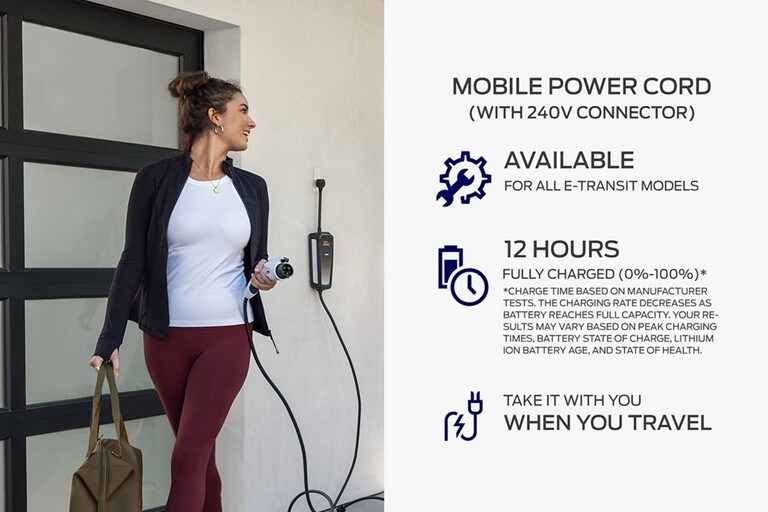 CHARGE ON THE GO
The Mobile Power Cord is another option for charging. The switchable cord end allows users to charge with either a 120V or 240V outlet. The E-Transit charges from 0%-100% in about 12 hours when using the Mobile Power Cord and 240V outlet. *
...less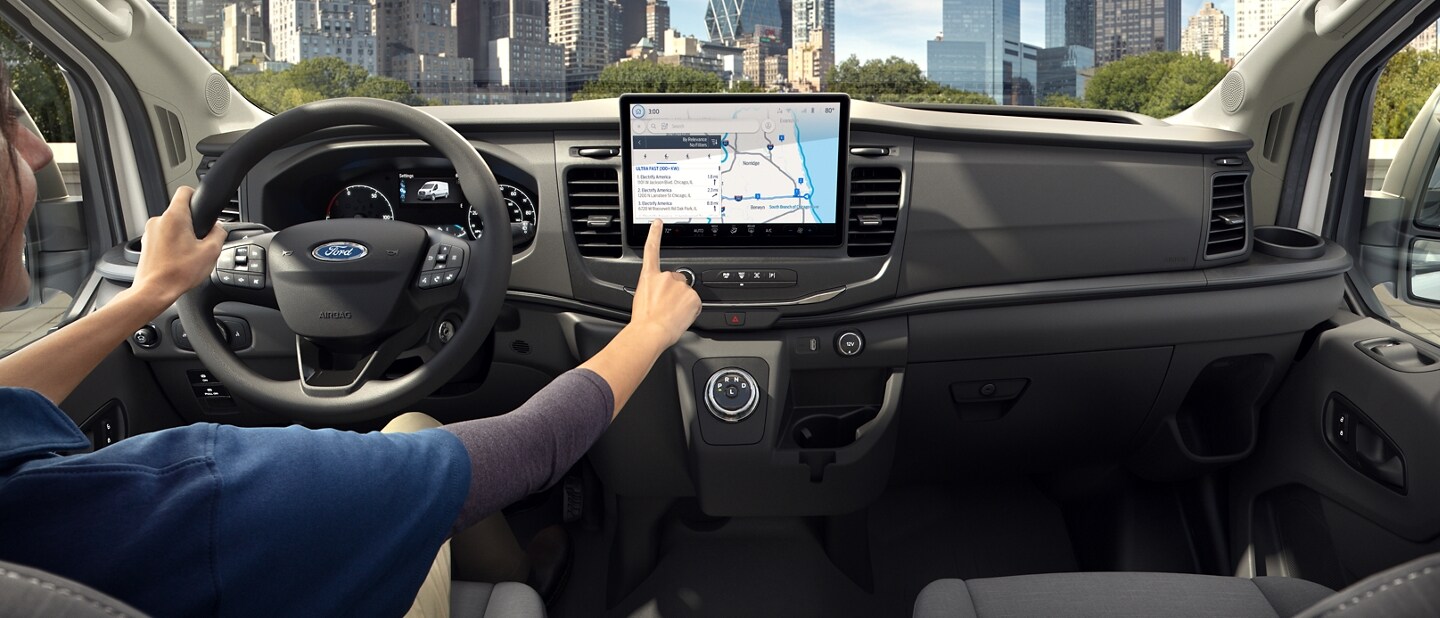 BLUEOVAL™ CHARGE NETWORK
Look for the BlueOval. It's the network that gives you easy access to over 84,000 public chargers, coast to coast. The BlueOval Charge Network is the largest public charging network in North America offered by automotive manufacturers.174
...less