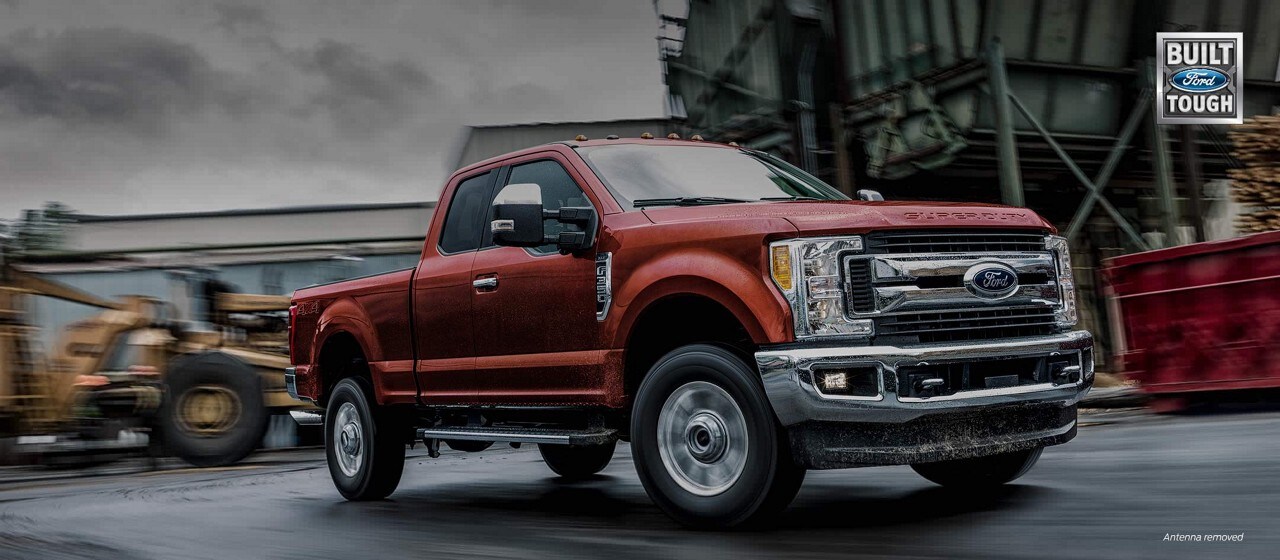 POWERING CLEAN, SUSTAINABLE,
AFFORDABLE BUSINESS.
Why Advanced Fuel is Important to You and Ford
Reduced carbon footprint.
For many businesses, operating a fleet is the single largest contributor to their carbon footprint. When a business decides to reduce its carbon output, the fleet managers need to know how to identify which advanced fuel will make the biggest difference. 
...more
Reduced dependence on foreign oil.
Most of the world's oil reserves are concentrated in the Middle East. Since most advanced fuels are available in the U.S. from U.S. sources, switching to advanced fuels can limit how much money is transferred offshore to support our domestic energy demands.
Government incentives.
The U.S. Department of Energy allows you to search its database of federal and state laws and incentive programs related to advanced-fuel vehicles. Learn more at www.afdc.energy.gov/laws/
Learn more about federal and state tax incentives for purchasing advanced-fuel vehicles at www.fueleconomy.gov
Blueprint for sustainability.
"From exciting wireless communications projects to our efforts to strengthen our financial position and reduce our environmental impact, Ford is deeply committed to sustainability. New technologies and a more open, collaborative approach are helping us achieve breakthroughs we could only dream of, and we are eager to go further. It is an exciting time for us as we continue on our journey to build great products, a strong business and a better world."
- William Clay Ford Jr.
Excerpted from http://corporate.ford.com/microsites/sustainability-report-2013-14/review-letter-ford
...less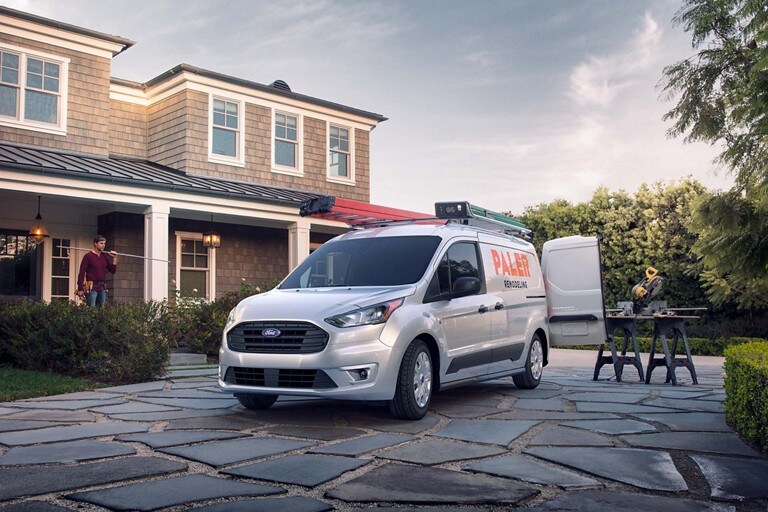 Cost of Ownership
All fleet managers should consider the combination of acquisition costs, fuel prices and residual values to determine the total cost of ownership of the vehicles in their fleet. ...more
Although acquisition costs for advanced-fuel vehicles may be higher, these costs are often offset by the lower costs of the advanced fuels. In addition, the lower volatility of advanced-fuel prices reduces risk of future price shocks....less
See what Ford is doing with Advanced Fuels
Ford Advanced Fuel Solutions

Ford is offering solutions that can help customers improve their carbon footprint and their bottom line.

...less

Cleaning Up with Natural Gas

The same type of gas you use to cook a pot of spaghetti in your home can also be a safe, clean and cost-effective solution for your vehicle.

...less

Improving Efficiency at Home

Watch how we've taken steps to help improve our efficiency in our manufacturing facilities.

...less

Compressed Natural Gas
Compressed Natural Gas (CNG) is a fossil fuel substitute for gasoline or diesel, is domestically sourced and reduces our dependence of foreign oil. Landfills and biologic waste also provide CNG through digesters and emission recapture turning waste into fuel. It is stored and distributed in hard containers at a pressure of 2,900-3,600 psi. It is safer that other fuels in the event of a spill (natural gas is lighter than air, and disperses quickly when released). CNG is made by compressing natural gas which is mainly composed of methane. CNG/Propane Gaseous Engine Prep Package is available on a wide variety of Ford Commercial Vehicles, including the 2016 F-150, available late 2015.
...more
Advantage
CNG is an extremely clean-burning fuel that significantly reduces CO, CO2 and NOx compared to its gasoline counterpart. CNG is typically less expensive than gasoline and the fuel price is also less volatile. CNG has an octane rating of 130 and has the potential to optimize the engine's thermodynamic efficiency by utilizing a higher compression ratio.
Consideration
CNG has slightly less energy than gasoline per unit volume. CNG at 3,600 PSI occupies about 3.5 times the volume as gasoline does for the equivalent amount of energy and therefore requires a larger fuel tank to maintain the same range. Refueling time and infrastructure are also considerations.
...less

Propane Autogas
Propane Autogas also known as Liquefied Propane Gas, is a mixture of hydrocarbon gases, most commonly propane and butane. A powerful odorant, ethyl mercaptan, is added so that leaks can be detected easily. As opposed to relying on foreign oil sources, approximately 90% of the United States propane supply is produced domestically. 7% of the remaining supply is imported from Canada and Mexico.
...more
Propane is nontoxic and cannot get into the water table if there is a leak in the storage container. From an economic perspective, propane is an effective advanced to conventional transportation fuels when capital cost (vehicle and infrastructure), operation and maintenance are all taken into consideration.
Advantage
Power, acceleration, payload and cruise speed are unchanged compared to an equivalent vehicle fueled by gasoline. Propane has a high octane rating of 104, in between compressed natural gas (CNG) at 130 and unleaded gasoline at 87.
Consideration
Because of the low vapor pressure of propane, in extremely cold conditions, starting vapor injection systems could be an issue. Propane Autogas has fewer BTU's than gasoline, which may result in an mpg loss compare to gasoline.
...less

Biodiesel
Biodiesel refers to a vegetable oil-based or animal fat-based diesel fuel. Blends of biodiesel and conventional petrodiesel fuels are products most commonly distributed for use in the retail diesel fuel marketplace. A system known as the "B" factor is used to state the amount of biodiesel in any fuel mix:
...more
·  100% biodiesel is referred to as B100
·  20% biodiesel is labeled B20
·  5% biodiesel is labeled B5
·  2% biodiesel is labeled B2
All Ford diesels are capable of running on any blend of biodiesel up to and including B20.
Advantage
Biodiesel (B20) burns cleaner than petrodiesel, with reduced emissions.
Consideration
Biodiesel (B20) may be more expensive than petrodiesel and in low temperatures may require a special additive or fuel tank heater to flow properly.
...less

Flexible-Fuel Vehicles (FFV)
Flexible-fuel vehicles (FFV) are designed to operate the internal combustion engine for a range of gasoline and ethanol blends. FFVs are capable of burning any blend ranging from 100% gasoline (E0) up to 85% ethanol/15% gasoline (E85). Fuel injection and spark timing are automatically adjusted according to the specific blend detected by electronic sensors. E85 is the most common flex fuel and many Ford engines are equipped to handle this fuel type.
...more
Advantage
Ethanol / E85 is clean-burning and substantially reduces CO and CO2
emissions. Compared to gasoline, E85 has a higher octane rating, provides
the same or more horsepower, and burns cooler. Corn and other cellulosic
plant sources are readily available.
Consideration
Ethanol / E85 produces less energy by volume than gasoline. One gallon
of gasoline is the equivalent of 1.3 gallons of E85 used to travel
the same distance. Due to the increased volume required and the fact
that alcohol is corrosive, fuel system components must be upgraded.
...less
FORD OFFERS A BROAD PORTFOLIO OF FUEL SOLUTIONS
Engine and Vehicle Modifiers
Ford is working with seven gaseous fuel-qualified modifiers. Together they provide QVM-qualified packages for the vehicles and engines shown below. These companies provide finished, ready-to-use vehicles through Ford Dealerships. Modifiers may also provide and install other equipment, bodies and accessories necessary for your business. 
...less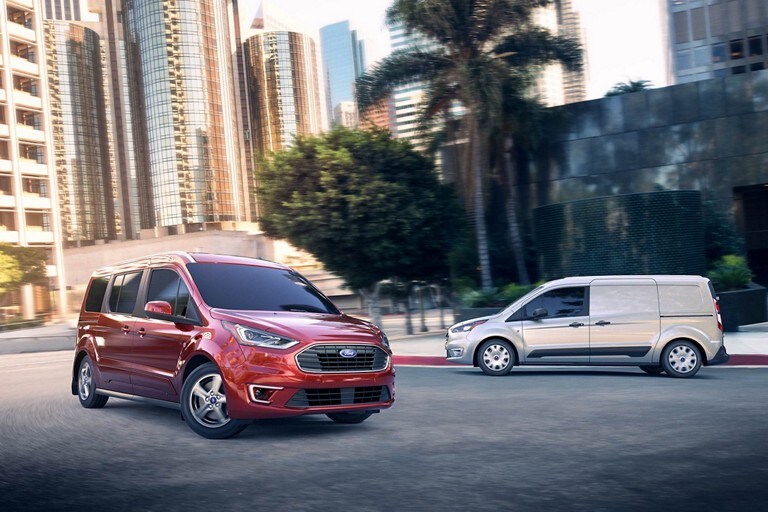 Sustainability
...more
Sustainability Means Doing More Good
This is great news for Ford dealers and customers, of course; but the story doesn't stop there. This commitment by Ford to reverse a long-term weight-gain is symbolic of a much larger strategy that Ford is following: Corporate Sustainability. And we're not simply talking of maintain a healthy balance sheet – sustainability is about engaging with the overall environment such that the making, using, and disposing of each individual vehicle ultimately results in minimal environmental impact. In short, Sustainability ensures the Earth can support long-term usage of the vehicles we all have come to depend upon. But even more important, Ford is focusing on sustaining strategies that result in positive trade-offs. In other words, finding solutions that are not only good for the environment, but also better for the intended usage compared to the less-environmentally friendly advanced.
Why Sustainability is Important
Why is sustainability important? In two short words, resource management. Just as every organization has a finite amount of resources, the Earth itself has a finite amount of resources. And while the Earth is greatly endowed with vast resources, there are not inexhaustible – whereas demand for these resources continues to rise with both population increases and improvement to the economies of developing nations. There are very legitimate concerns over greenhouse gases (GHG) emissions and related climate changes that cannot be ignored. It is simply very wise for all of us.
...less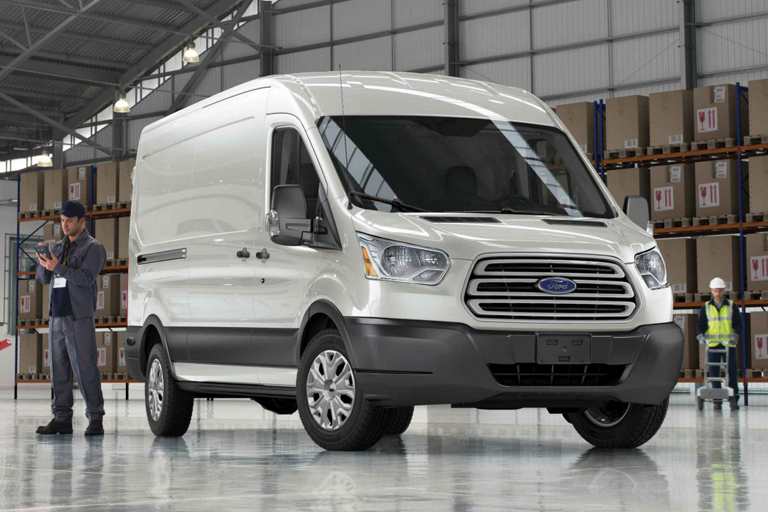 Simplified from Ordering to Delivery
The commercial truck market is comprised of many unique vocations and vehicle requirements. One size does not fit all! That's why Ford is collaborating with reliable and qualified modifiers to deliver completed advanced-fuel vehicles. Most Ford commercial vehicles can be ordered with a CNG/LPG Gaseous Engine Prep Package.
Although vehicles equipped with the CNG/LPG Gaseous Engine Prep Package can be driven as delivered using gasoline, most vehicles are transported to qualified modifiers that install the CNG/LPG tanks and hardware.
...more
Ford has released modifier guidelines, and our engineers work with modifiers to help ensure consistent, reliable performance and customer service.
Ford maintains the Engine and Powertrain Limited Warranty (5 years or 60,000 miles*), and the modifier is responsible for the system component warranty.
Given the number of unique applications, this strategy provides the greatest flexibility of commercial applications.
*See dealer for details.
From dealer order through customer delivery
1. Dealer and customer determine appropriate vehicle based on application, payload and range.
2. Dealer places vehicle order, and vehicle is delivered to modifier.
3. Modifier installs advanced-fuel components and system.
4. Vehicle is delivered to dealer and dealer delivers vehicle to customer.
...less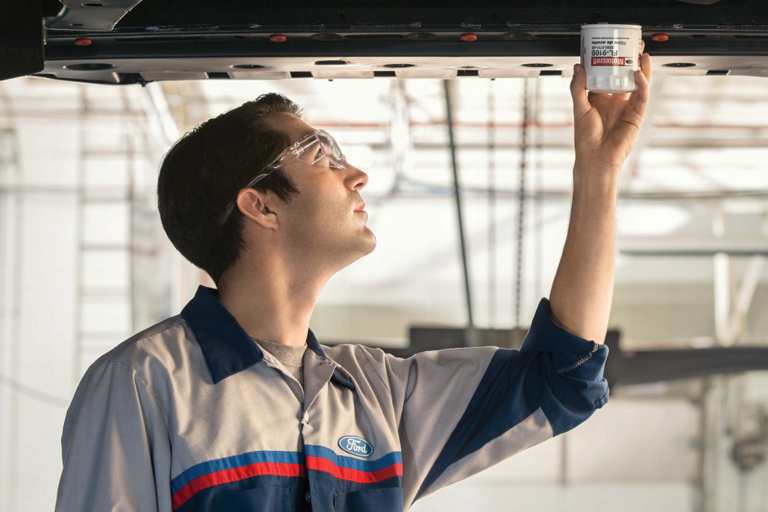 Warranty and Service Support
Service is similar to that for other commercial vehicles. Warranty on the modified components is the responsibility of the modifier. The rest of the vehicle is covered under the Ford warranty. This is similar to other commercial vehicles (ambulances, motorhomes, shuttle buses, service trucks, etc.). Ford stands behind the engine warranty (as described in the 5-year/60,000-mile Powertrain Limited Warranty) when engine modifications are performed and comply with QVM Bulletin Q-185R1....more
The modifiers provide service training programs for dealership technicians. This training ensures your dealership has trained technicians to accurately diagnose and safely repair modified vehicles. The modifiers also provide Technical Hotlines to assist in diagnosing component or driveability issues.
Engine calibration and emission certification and compliance are part of the QVM-supplied CNG or LPG modifications to your vehicle. The powertrain control module (PCM) is reflashed with the appropriate calibration when the system is installed. In the event service is needed on the PCM, the QVM will provide a new or replacement calibration.
Contact information is provided at the time of delivery and can be found in the QVM's Supplemental Owner's Guide.
...less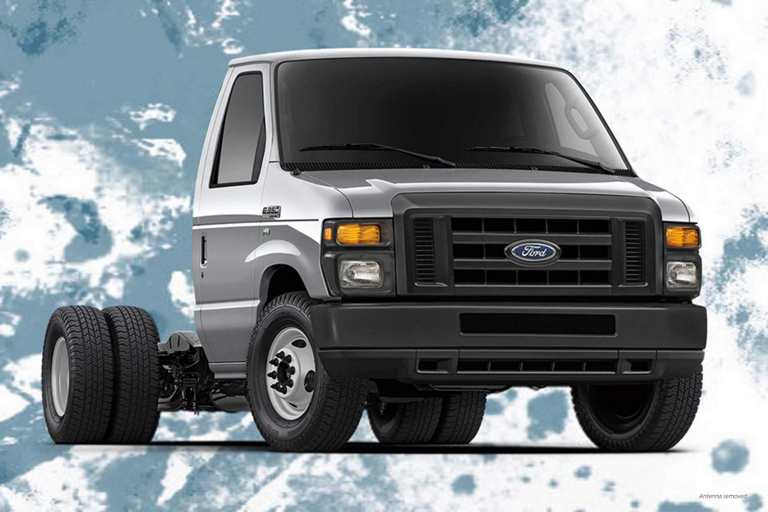 Gaseous Fuel Qualified Vehicle Modifiers (QVM)
Ford has established a rigorous qualification program for advanced-fuel vehicle modifiers. These guidelines are intended to provide guidance, modification recommendations and engine operating specifications required to ensure customer satisfaction and reliability in line with Ford Motor Company standards....more
Onsite assessments at each QVM location ensures conformance to a high standard of manufacturing, assembly, workmanship and customer service.
Gaseous Fuel Qualified Vehicle Modifier Contact Information:
Altech-Eco IMPCO® Landi Renzo® ROUSH CleanTech® Westport
...less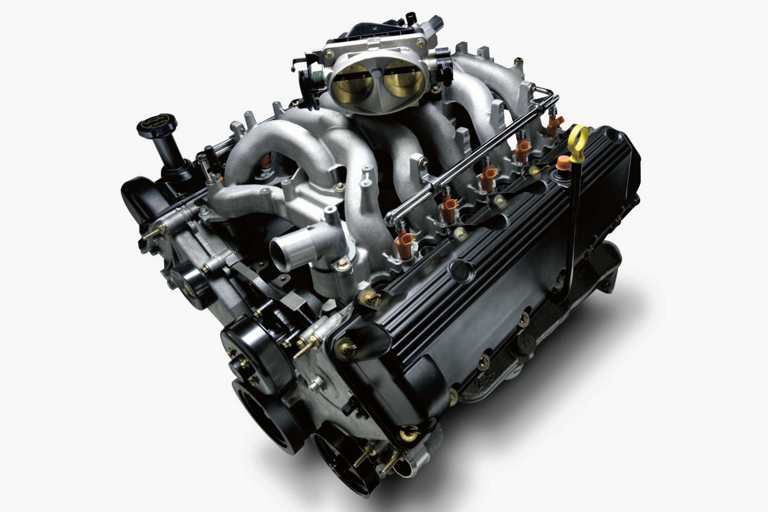 Bulletin for Gaseous Fuel Modification
Ford has released a Qualified Vehicle Modifier (QVM) Bulletin Q-185R1 that provides guidance on modifying Ford gaseous prep engines. The bulletin is updated as required and contains the following information: ...more
·   Proper engine order codes required for CNG/LPG conversion
·   Calibration requirements to maintain factory limited warranty on the base engine
·   Modifier responsibilities for required government emission and safety (FMVSS) certification
·   Modifier responsibilities for warranty of the new or modified fuel system components
·   Modifier required information to the customer to explain CNG/LPG fuel system operation and maintenance, identify unique components associated with the CNG/LPG conversion, and provide contacts for parts and service of the CNG/LPG fuel system
QVM Bulletin #Q-185R1 can be found on Ford's Fleet website: www.fleet.ford.com/truckbbas, refer to Bulletins Tab.
...less