GT350 and GT350R Heritage Edition Package
After its win at Green Valley Raceway, the 1965 Mustang Shelby GT350 fastback coupe became an instant icon. The 55 year old legacy is born again with the GT350 and GT350R Heritage edition package. This classic package includes authentic details that pay homage to the history and performance of the Mustang GT350. Features include:
Wimbledon White exterior paint
Guardsman Blue Over-The-Top Racing Stripe
Unique Guardsman Blue Side Stripe
Heritage Edition interior Chassis badge (Guardsman Blue)
Certificate of Authenticity
...less
GT350 and Shelby are registered trademarks of the Carroll Hall Shelby Trust.
Ahead of its time. In every decade.
It's the classic performance car that only gets better. This year, Mustang brings you the reincarnation of a legend — the high-powered and monumental Shelby GT500® . If you're looking for fun with the top down, there's also the EcoBoost® and GT Mustang convertibles. And because your Mustang should fit you, there are 18 different wheel styles, unique color choices, a range of available seats and a ton of opportunities to customize your ride.
...less
GT500 and Shelby are registered trademarks of the Carroll Hall Shelby Trust.
Available Fall 2019.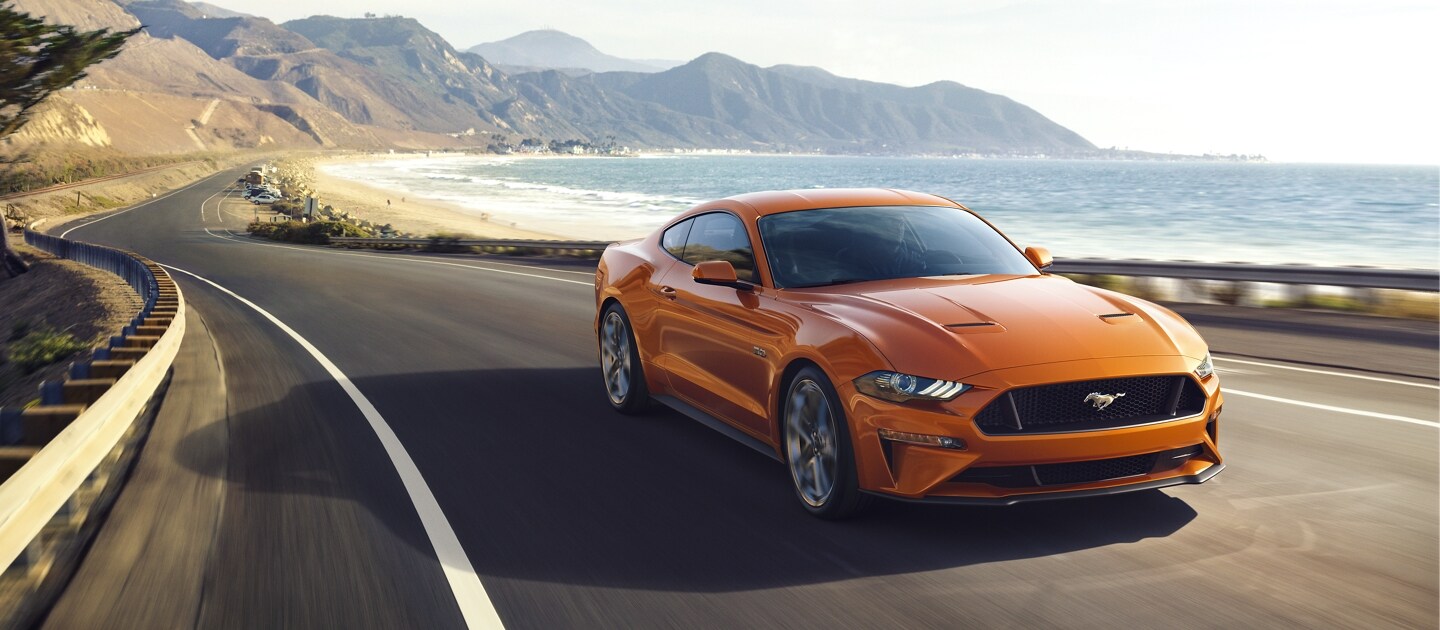 Heir to the throne.
The Shelby GT500 uses race-inspired premium materials for a reason. A purpose-built cockpit with available RECARO® racing seats and a class-exclusive* 12-inch full-color LCD instrument cluster create the perfect environment for when you're maxing out this high-powered vehicle. On the outside, its aerodynamic design comes complete with a rear spoiler and the largest-ever hood vent on a Mustang. This intricate body rests on all-new 20-inch flow-formed high-gloss black aluminum wheels and new Michelin® tires specifically developed for the GT500.
...less
GT500 and Shelby are registered trademarks of the Carroll Hall Shelby Trust.
Michelin is a registered trademark of Michelin North America, Inc.
RECARO is a registered trademark of RECARO Beteiligungs-GmbH.
*Class is 300+ High-Power Sports Car based on Ford segmentation.
Available Fall 2019.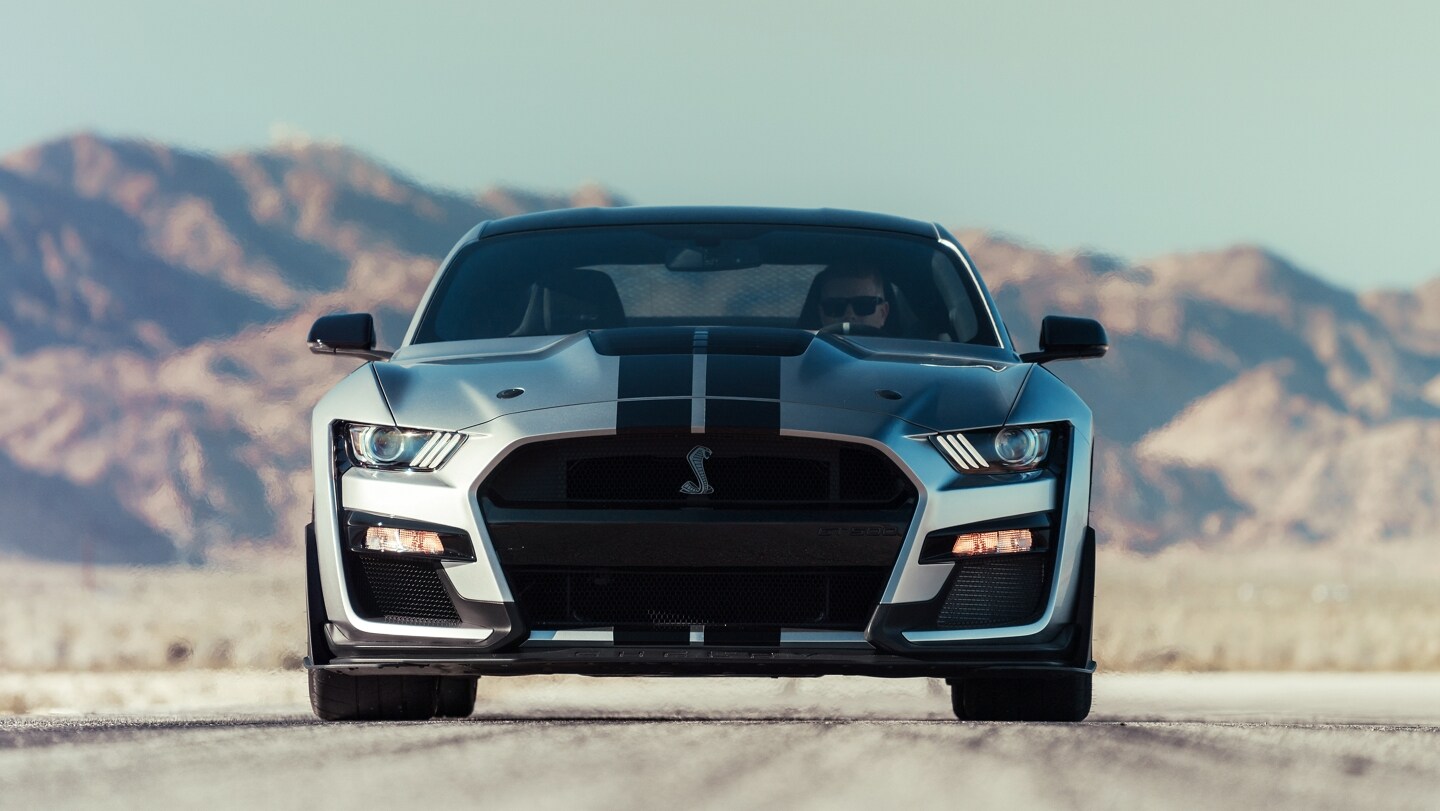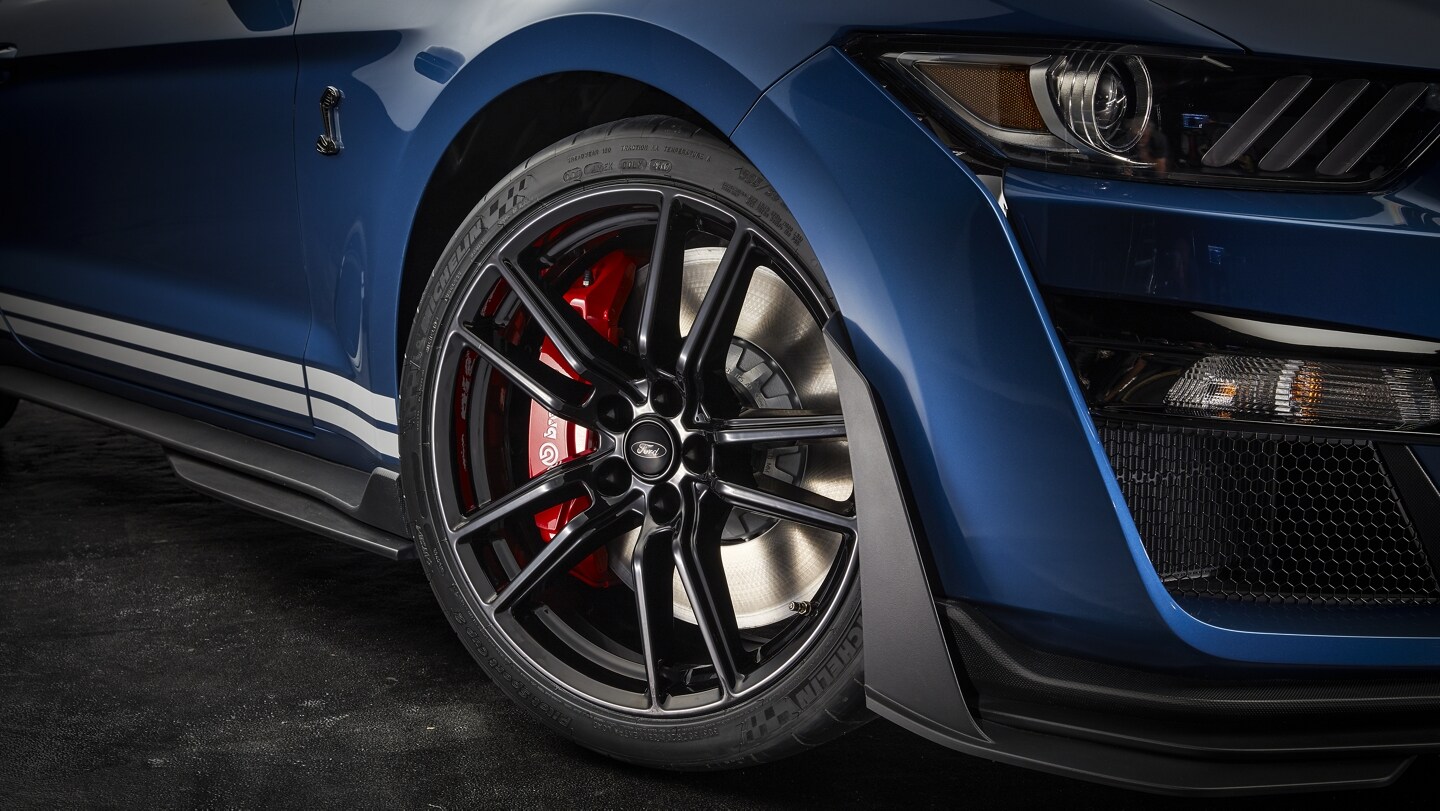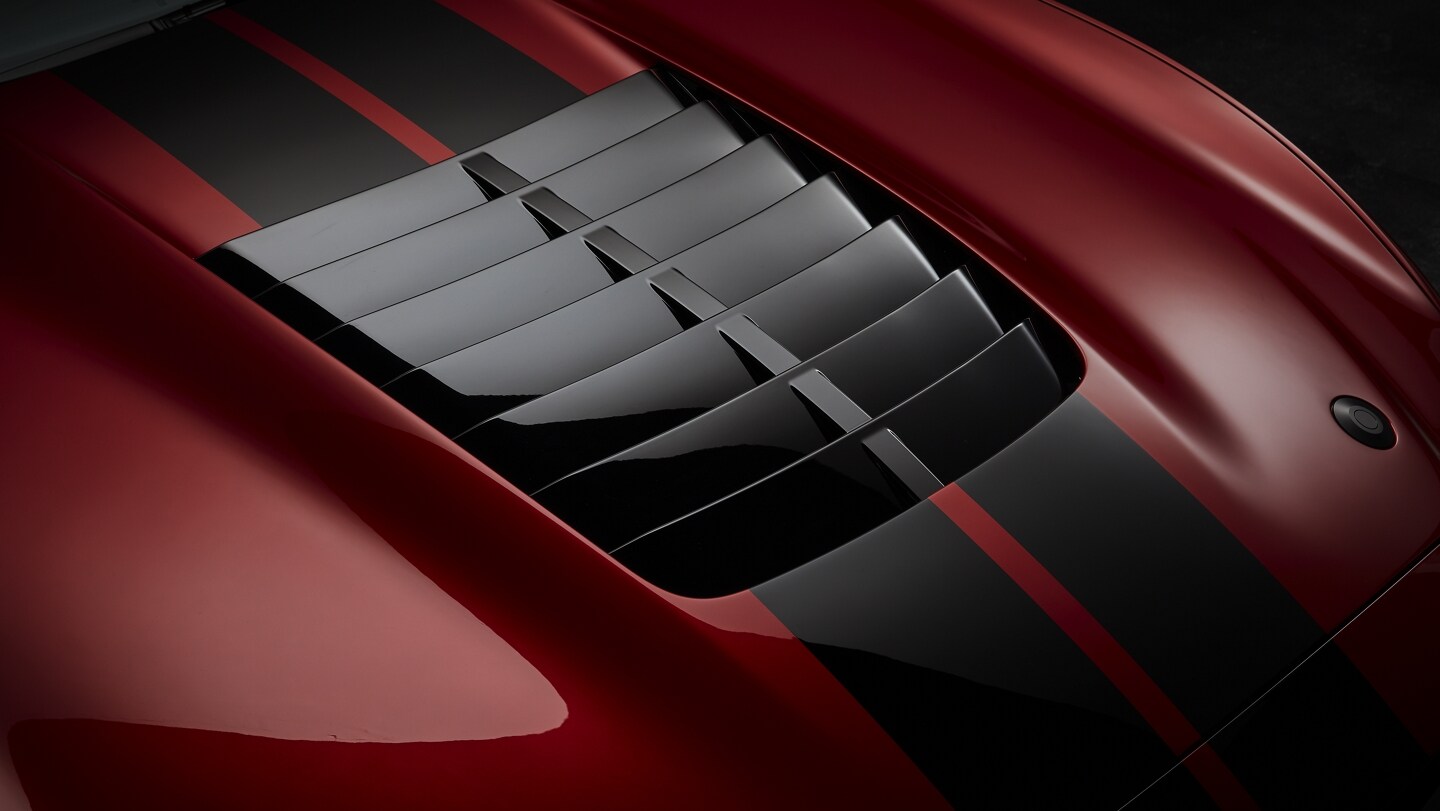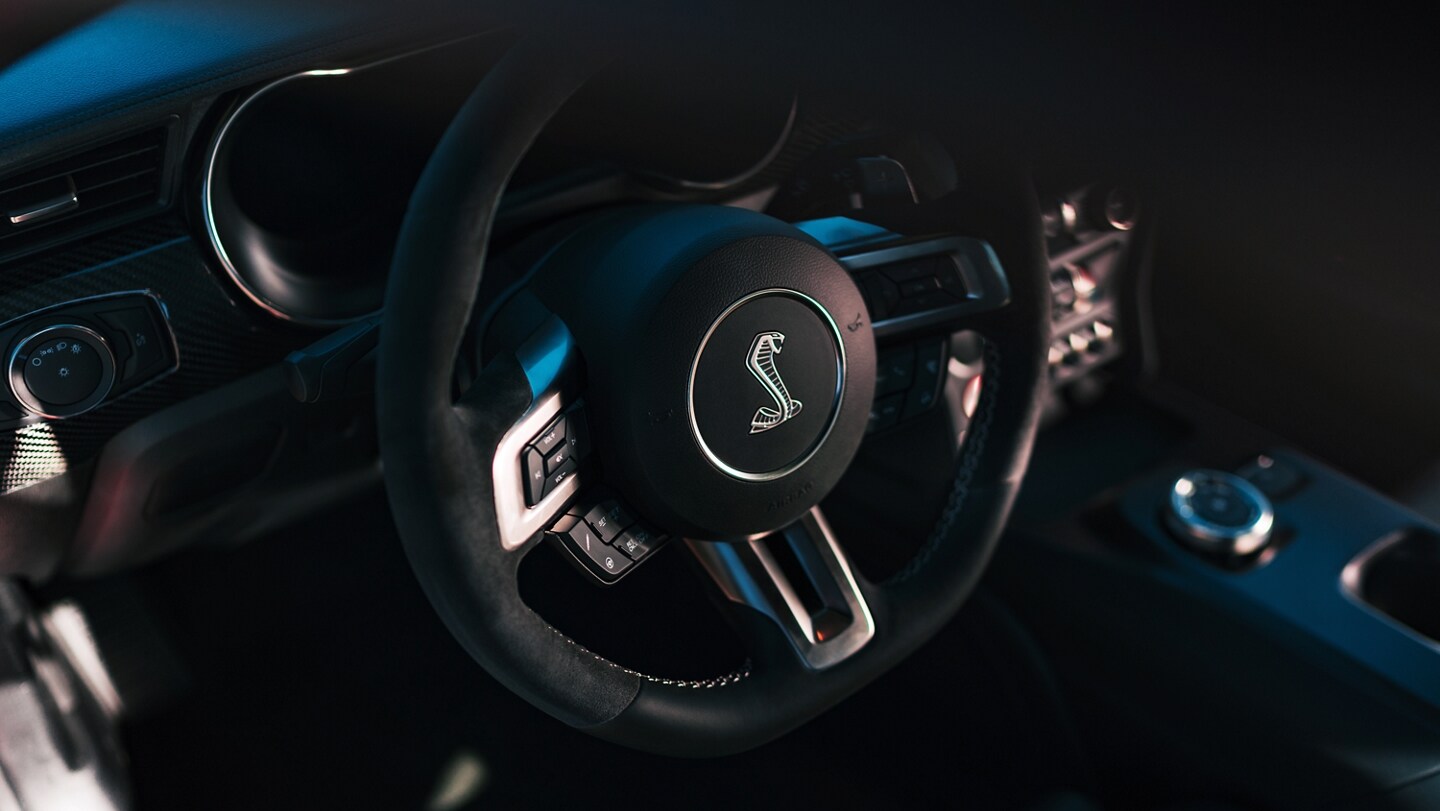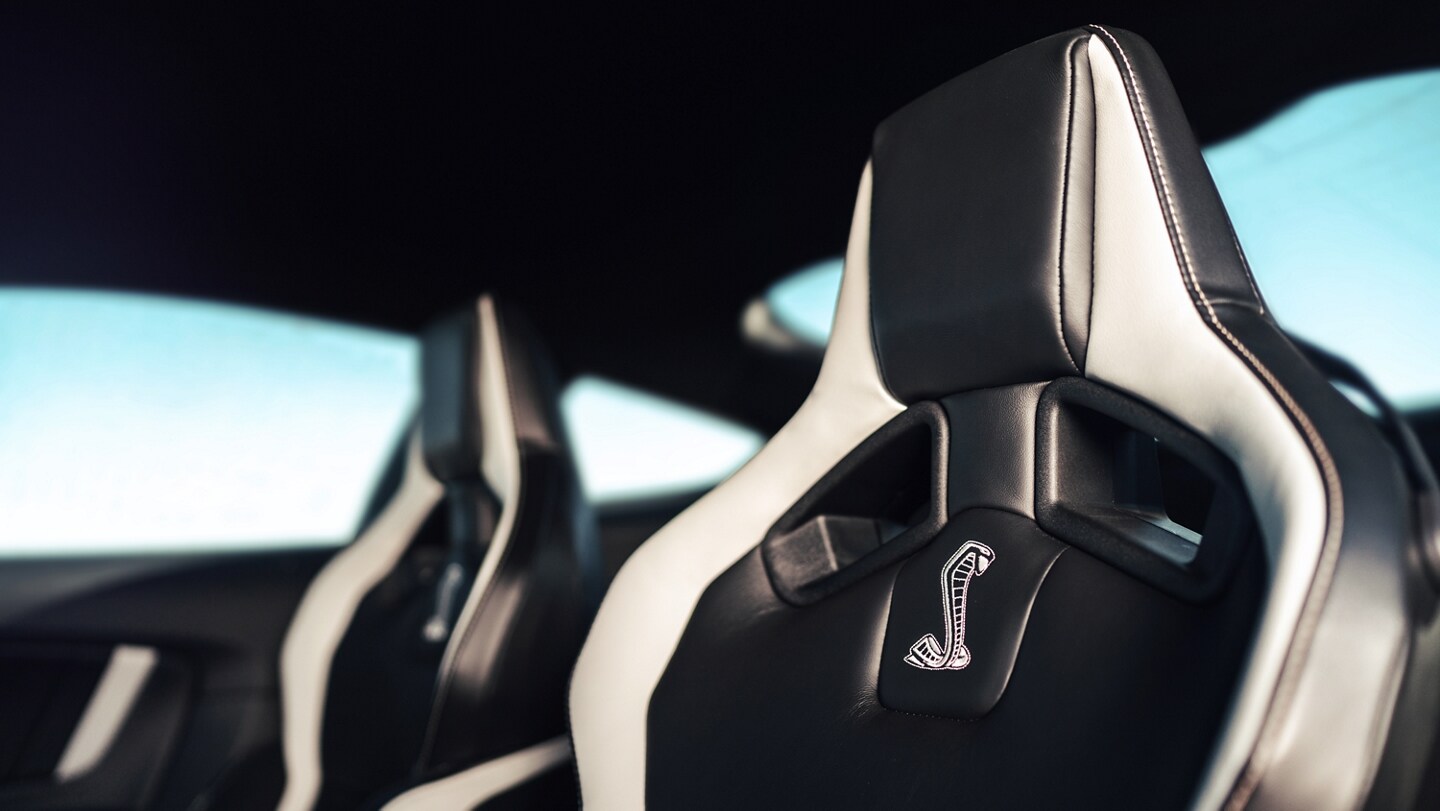 Get in on the fun.
A Mustang convertible is a thrilling experience all its own. In an EcoBoost or GT convertible the freedom you feel with the top down is instantly available from a top you can operate with the touch of a button. They also each come with a high-powered engine, getting you in touch with the rush of the open road. And even with the top down, there's still plenty of room in the trunk.
...less
A celebrity on the streets.
What makes BULLITT stand out? It could be the interior green accent hand stitching, 12-inch LCD digital instrument cluster, white cue-ball shift knob, five-spoke Heritage wheels or the unmistakable sound of its 480-horsepower 5.0L V8 engine. There's a lot that goes into a name.
...less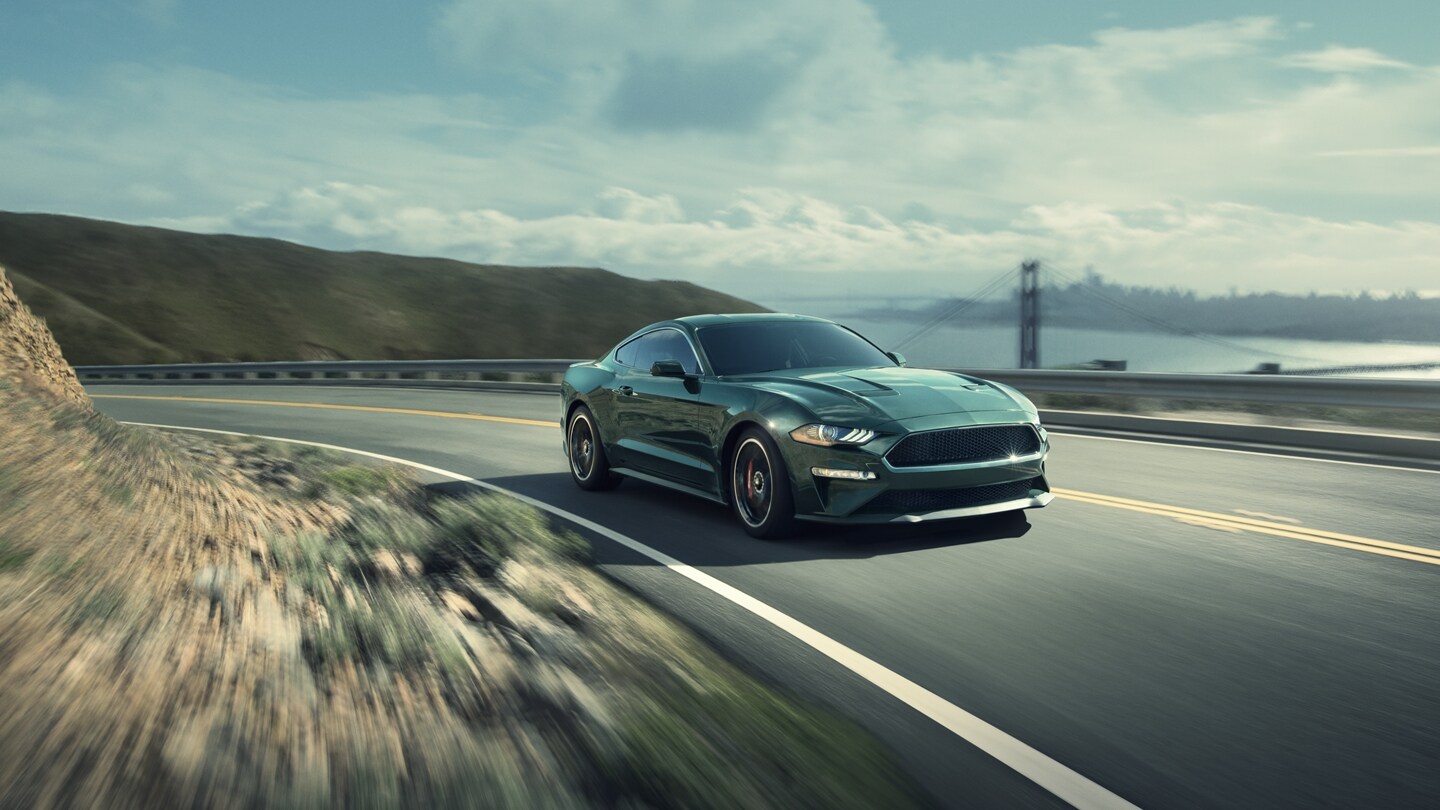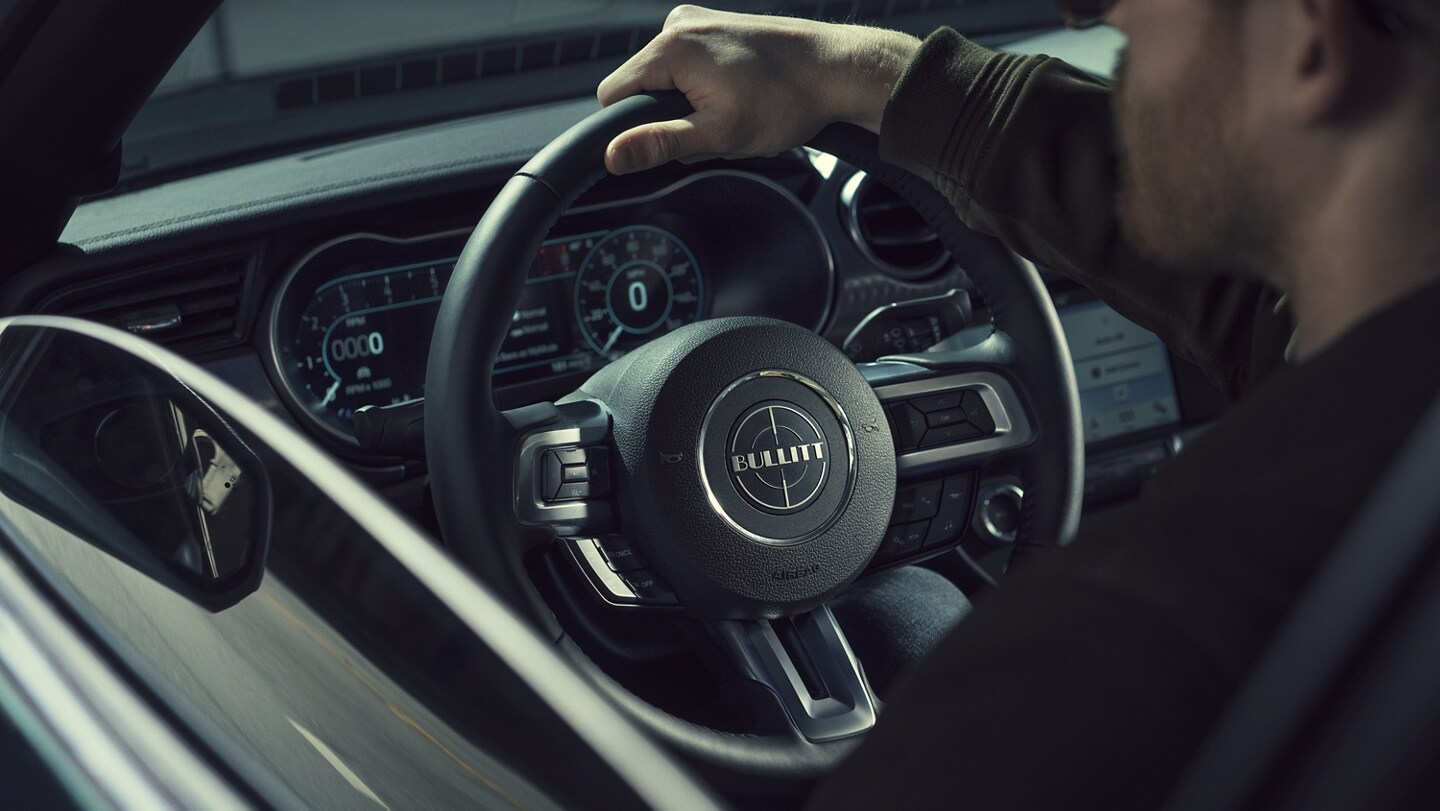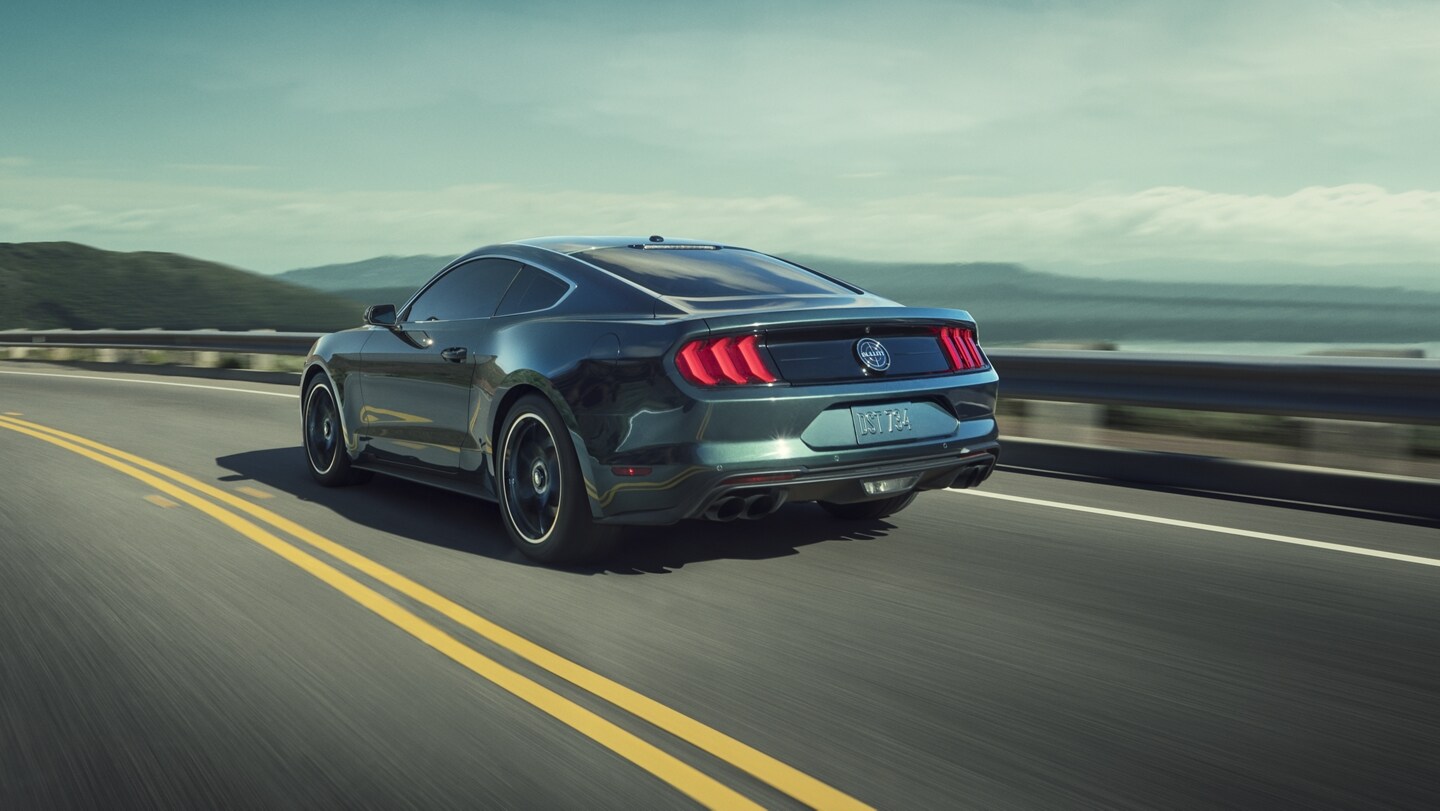 The cockpit.

Welcome to the nerve center. Available amenities including heated and cooled seats, an accent-stitched center console and a heated steering wheel make you feel like a part of the machine. And with the push-button start, you truly have the power of a Mustang at your fingertips.

...less
Choose your wheels.
Wheels make the car. Select the ones that fit your style.
The light bulb with the better idea.
Mustang adapts to the night with standard LED headlamps. Signature LED lighting not only brings you clearer vision during night drives, but it also plays a part in helping you make a big entrance.
...less